It's Independence Day, y'all! What an exciting and wonderful priviledge it is to live in a country where we're free to speak and praise as we please. There may be a lot of things that need some tweaking, but nobody's perfect, right? A salute to all of those who have fought for our freedom and helped shape our country and our citizens into upstanding Americans!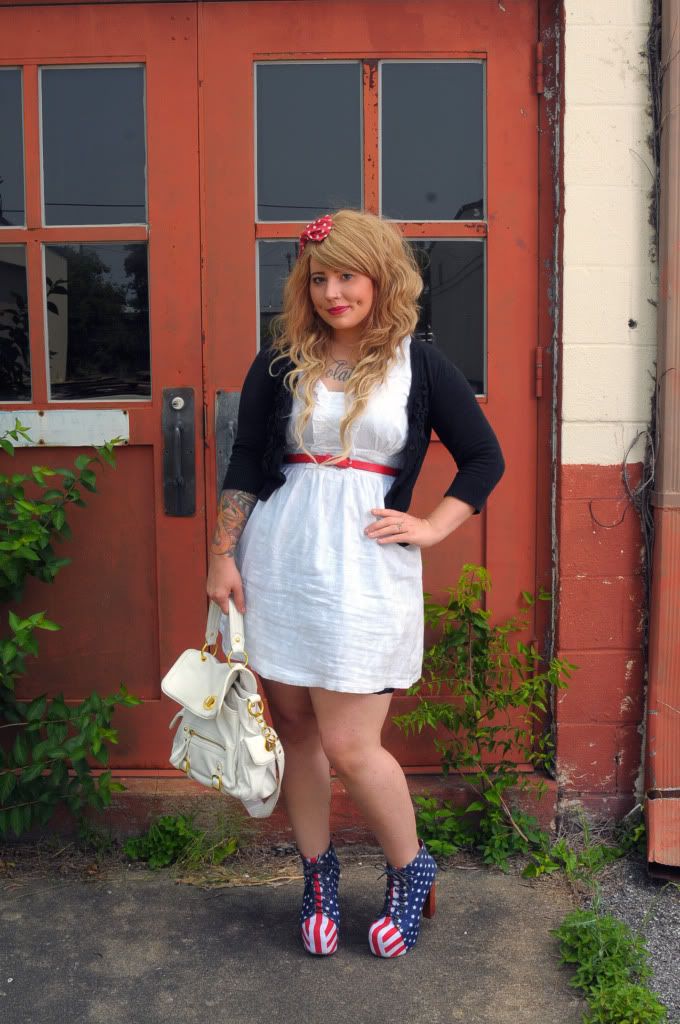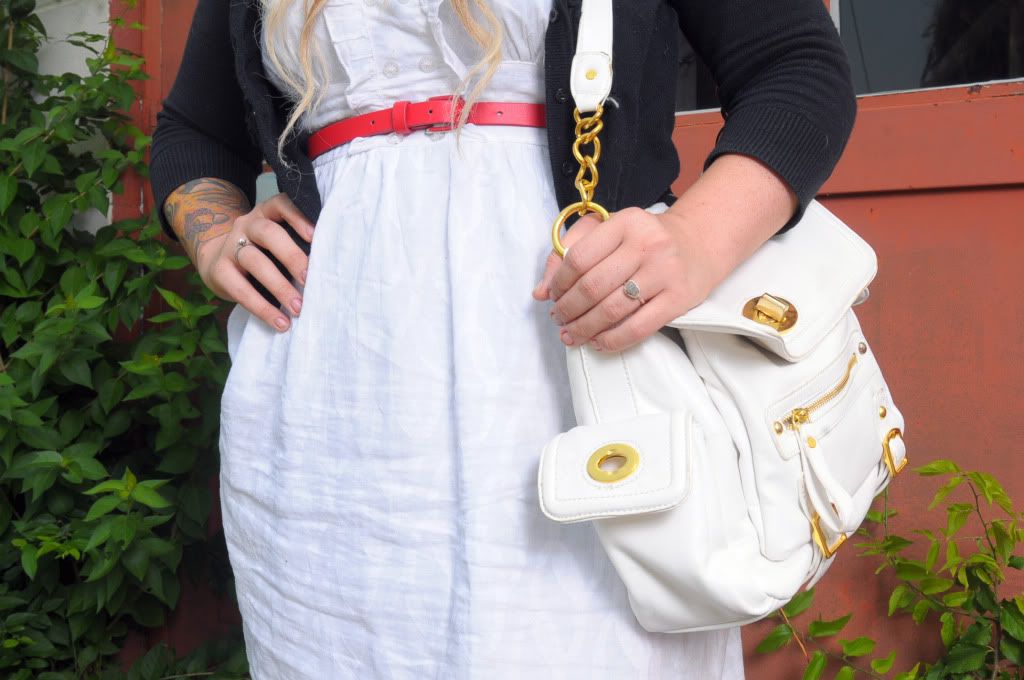 What better time to break out my new Jeffrey Campbell Litas?! I've been eyeing the Stars & Stripes for a couple of months now and I finally took the plunge! (If you want a pair [or anything on KL] you can get 20% off your order at Karmaloop with the RepCode: KAELAH) I know a ton of people say the Litas are tacky as whoa and the S&S even more so, but guess what? I live in America and I can be tacky if I wanna be! ;) They're the comfiest heel I've ever worn and I don't often associate 5 inch heels with comfort. I could probably jump rope in them. Though I can't imagine why I'd ever do such a thing!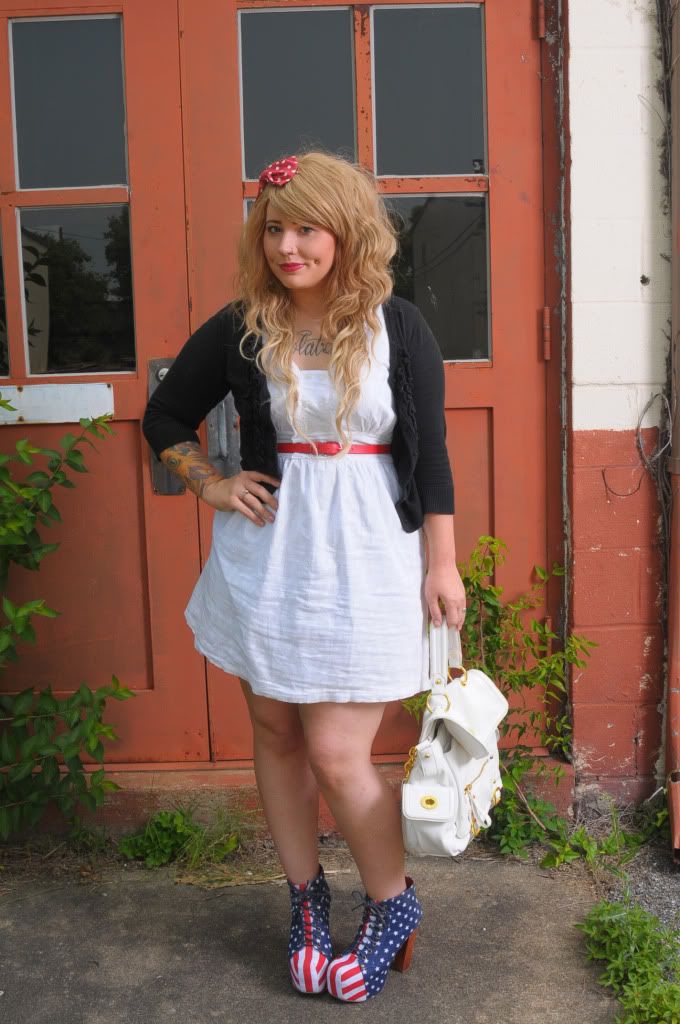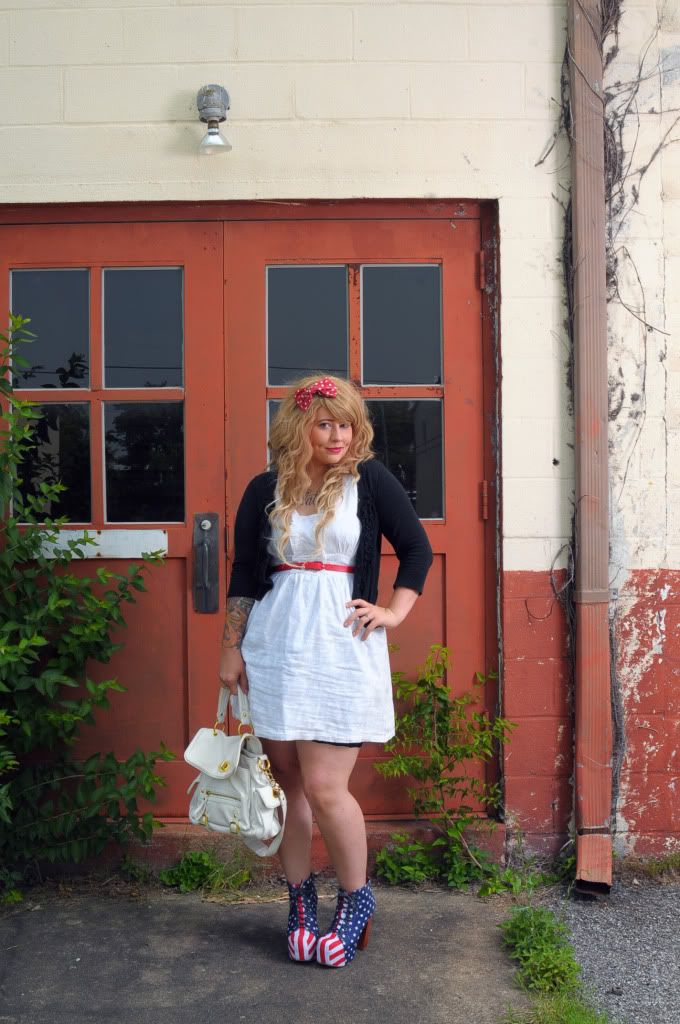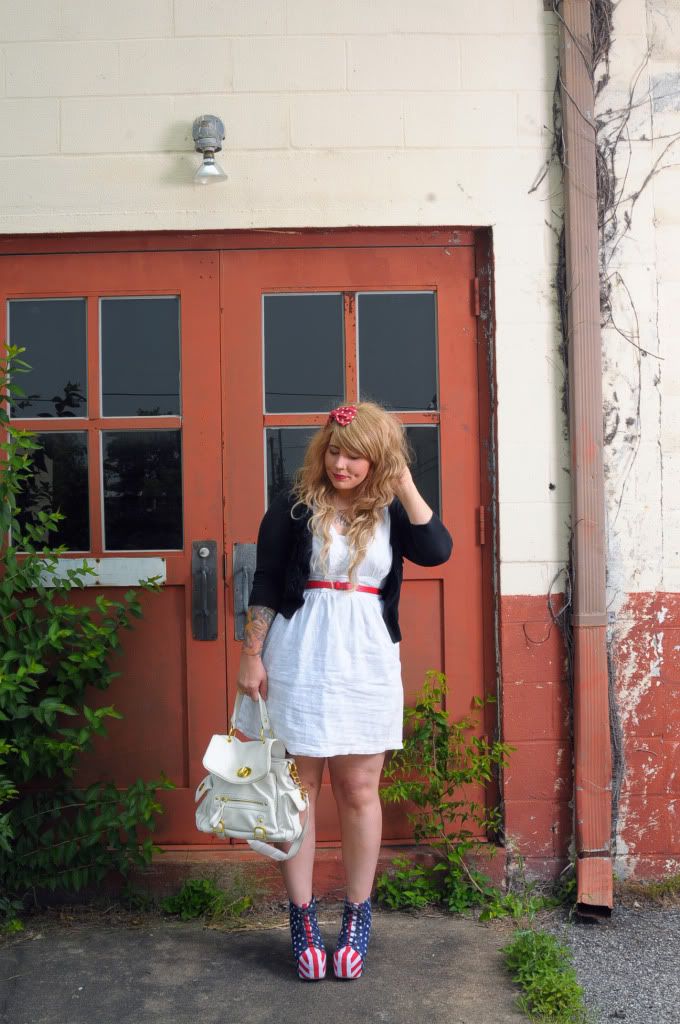 Yesterday was a family get together at my parents' house and we took the girls along for the ride. Food, fresh lemonade and an hour long nap in the hammock out back was just what we needed. We came home and ate a yummy dinner, caught up on Covert Affairs and played a few rounds of Mario on our Wii. Living the American dream, right?! Today we opted to shoot these photos and then grab a Panera picnic and head to the park! I'll have photos of that soon. Picnics in the park have become our Fourth of July tradition and I love love love it! Last year we picnicked in Central Park when I was living in NYC. Now we're at home, listening to some tunes, cleaning up a storm and we're going to work on shoppe stuff! I'm so fortunate to have a mister who is willing to help me on things like that!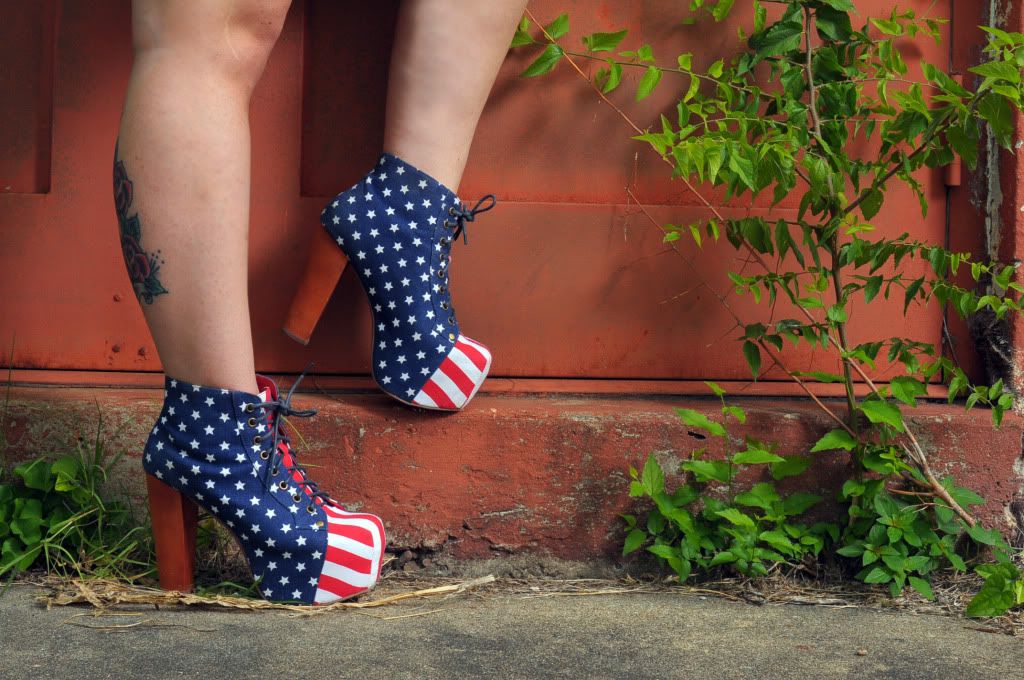 Thank you ALL who left such uplifting comments in my last post. They've inspired me even more and I didn't think that was possible! We're all in this together! Whether you dream of being self-employed or working for a Fortune 500 company, we're all working toward something! Happy Birthday, America! Because of you we get to choose exactly what it is that we want to do!
BeBop dress via Ross
Target cardigan
Forever 21 belt
H&M bike shorts
Canal St. bag (NYC)
Hive+Honey bow headband
Jeffrey Campbell Litas
L'oreal Infalliable Lipstick in Ravishing Red