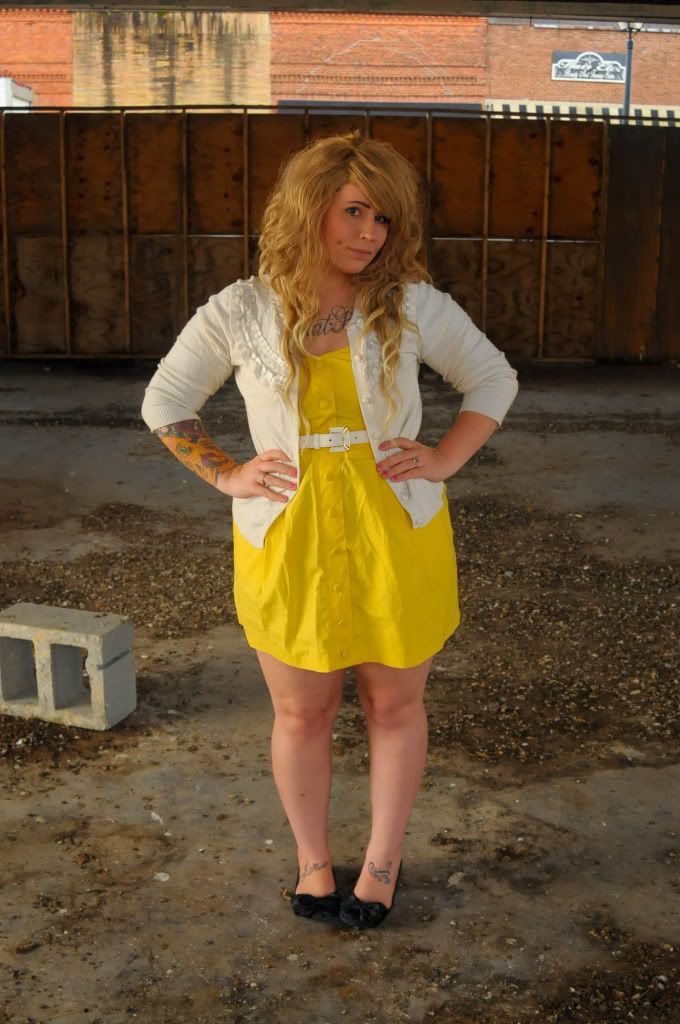 Today is a busy day, honeybees! A busy day indeed! I have a "to do" list that is about five miles long and piling higher by the minute! Some days I wish I had an extra me to do some of it! Adobe CS5.5 isn't working out like it should, thus leaving me in a panic to try and figure something out to get it up and running again. This girl has design work to get done! I can't believe it's already the 11th! This month is flying by like nobody's business! Zoooooooooom!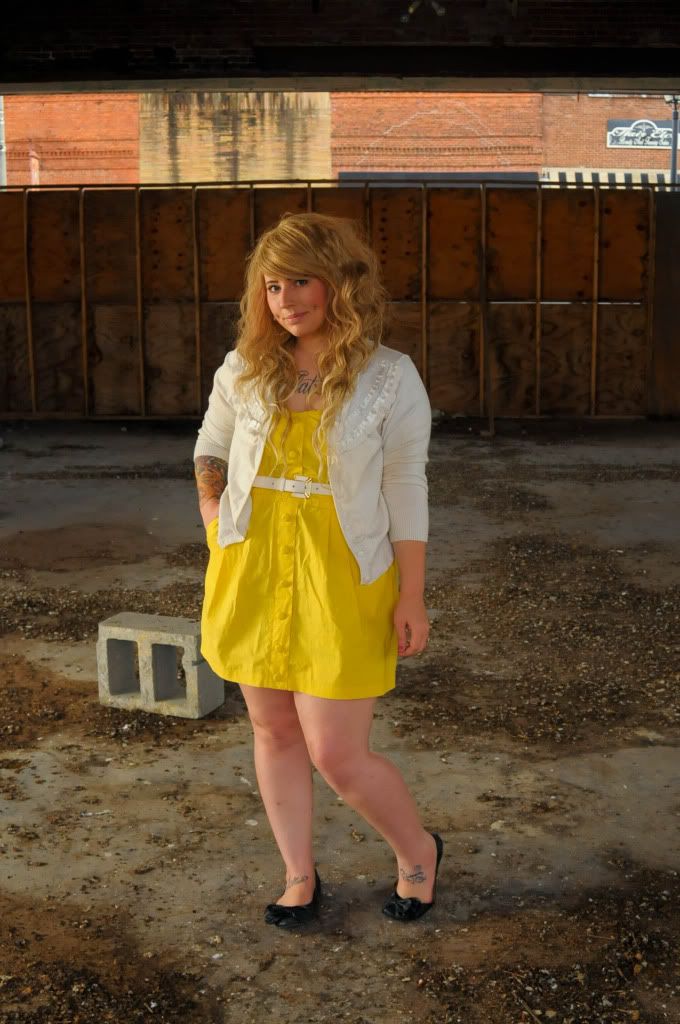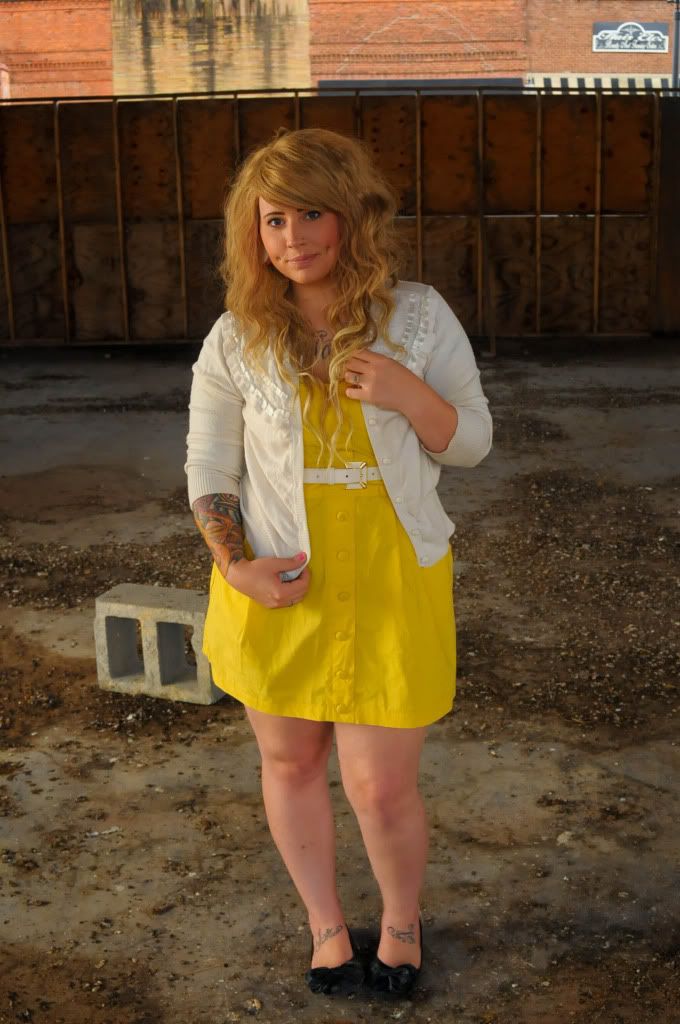 This dress is still up for grabs in
Kaelah's Closet
. This instance is the only time it's ever been worn. (Isn't that sad?!) It's super cute (and short!). I always wore the blue version with tights but felt daring for these photos. It has pockets, too! My favorite feature on a dress is always the pockets! I don't understand why every dress doesn't have them. Totally a vital part of the infrastructure! Anyway,
head on over
if you'd like to snag it up yourself! There's only a handful of dresses left so I'm slowly but surely going through my wardrobe once more! Oh! I'm also listing all of my new headabands, bows and fascinators on
Etsy
too! They're drafted right now until I can get through all 110+! That way I can launch them at once! Stay tuned!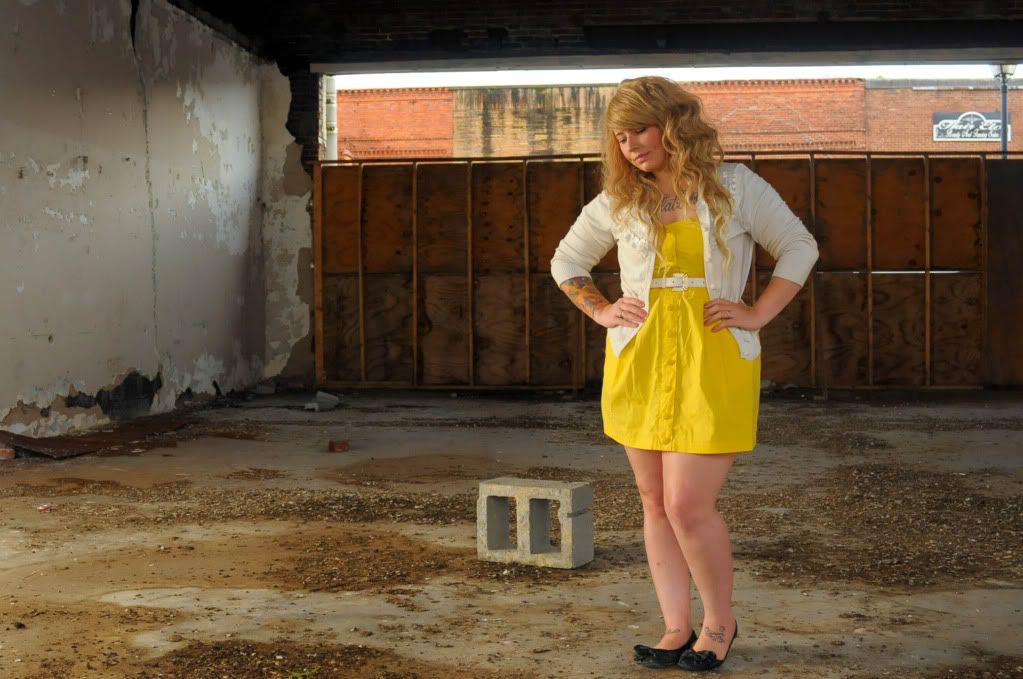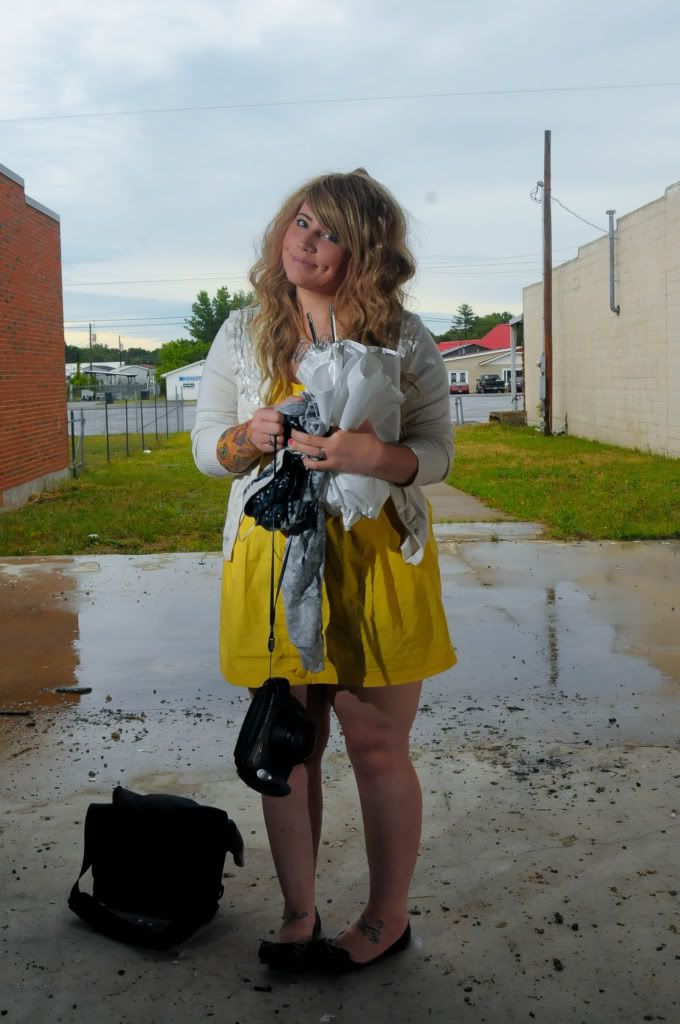 Are you having a fabulous Monday?! I hope so! By the way, you can use my
Karmaloop
RepCode (KAELAH) for 20% off of
PLNDR.com
, too! Cheap Monday jeans and Betsey Johnson goodies are on sale today!
Forever 21 dress (up for grabs at KC)
Forever 21 cardigan
Blowfish Shoes (15% off with code BFKAELAH15)
Thrifted belt