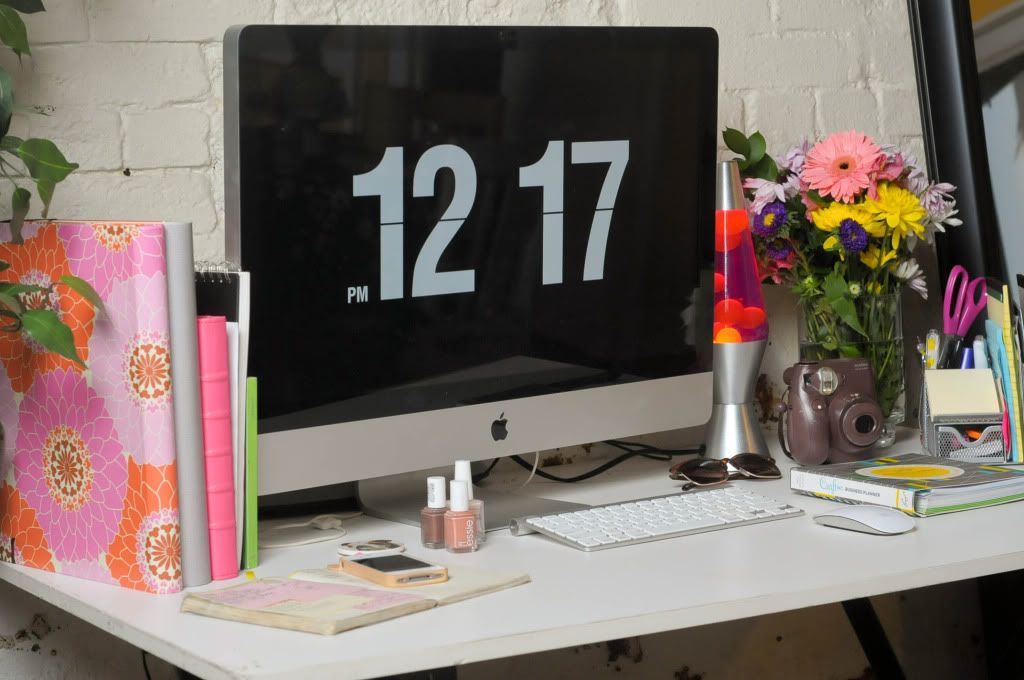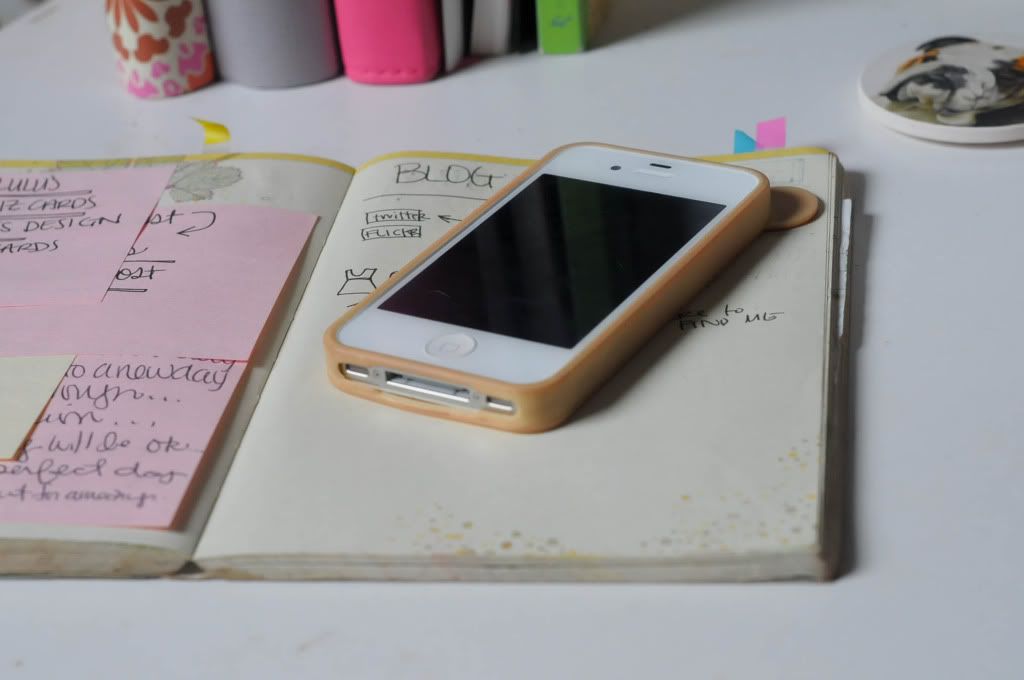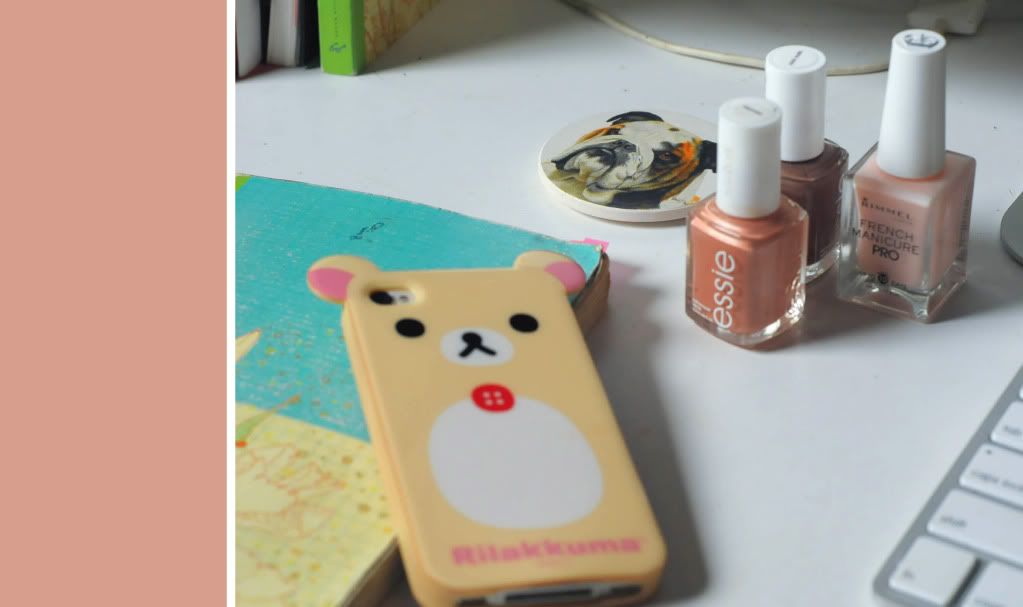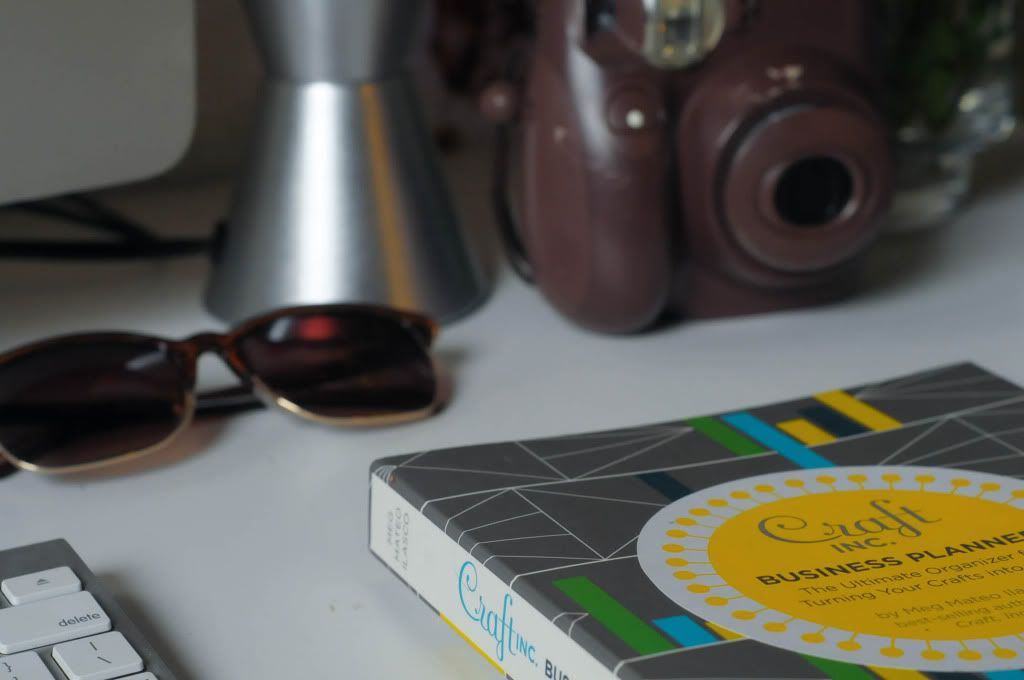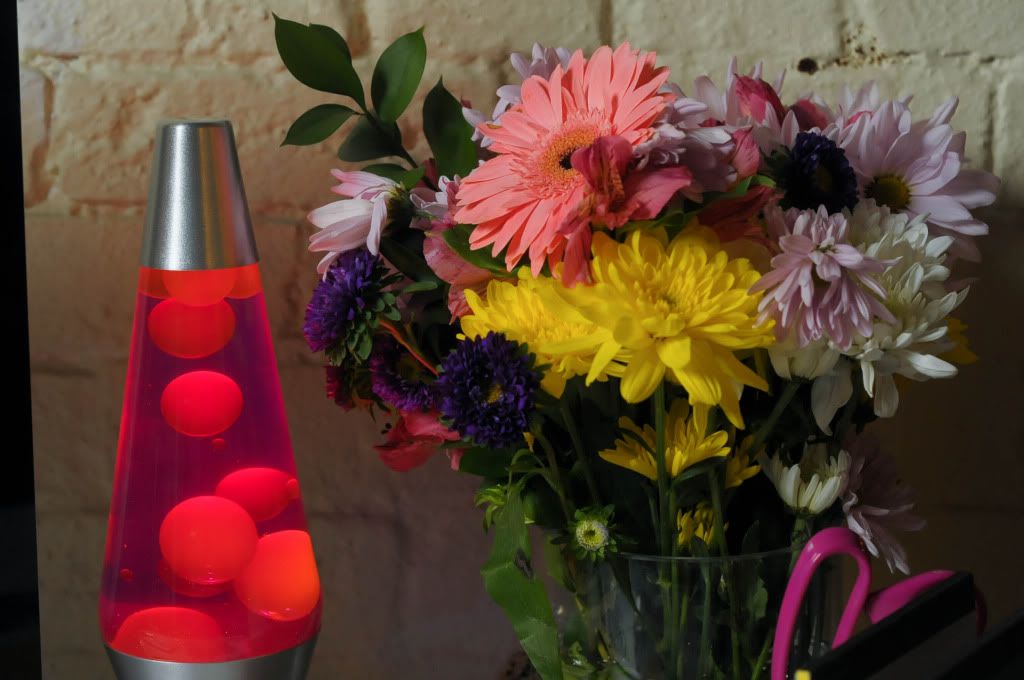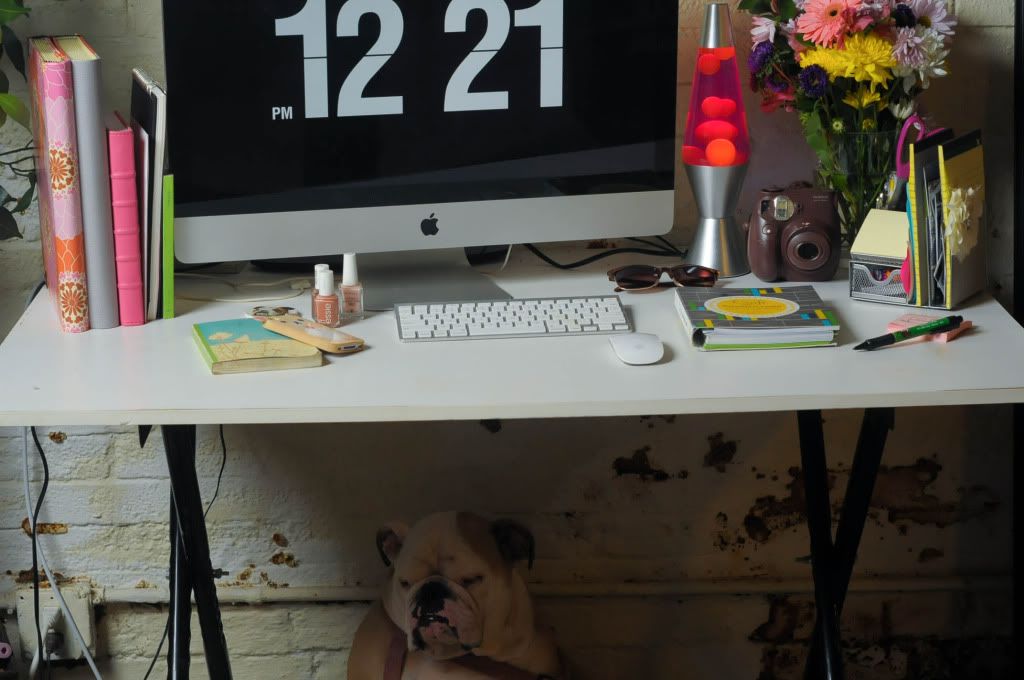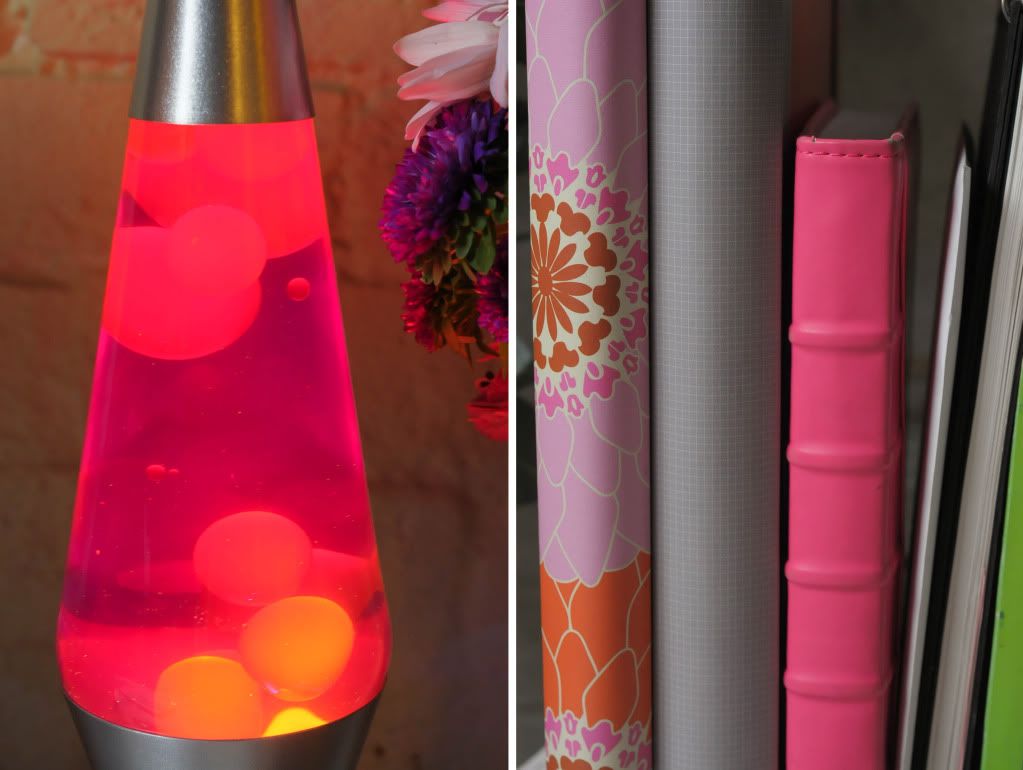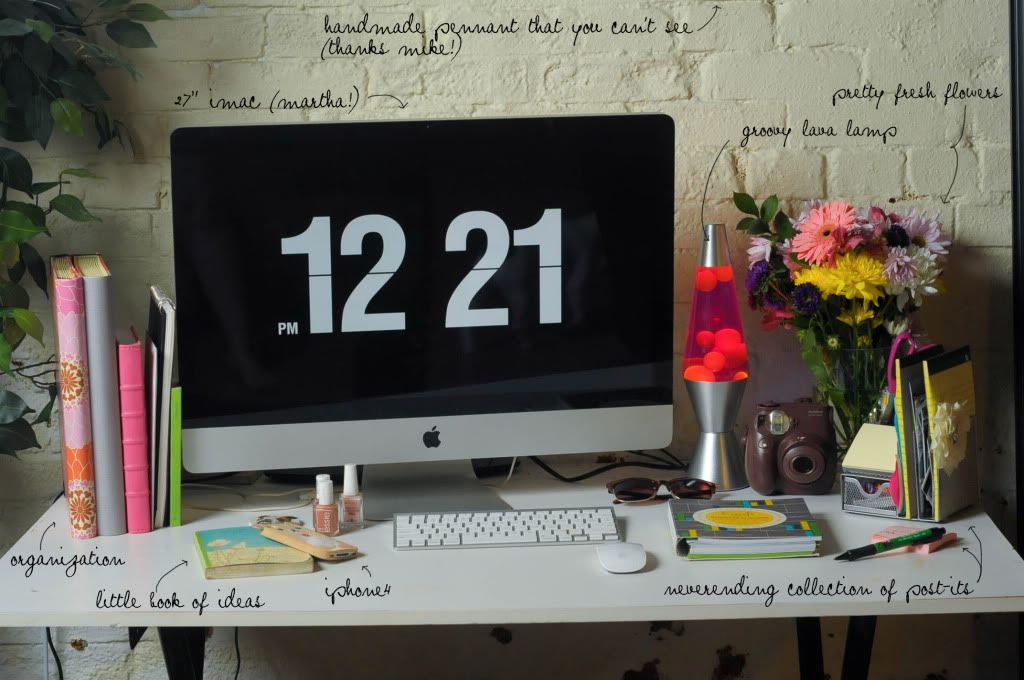 (click the last photo to see full-size!)


It's been a long time coming...
We've been in our newest Home Sweet Home for over three months now (holy cow!) and I'm finally getting around to photographing some of it to share. Since we live in a studio loft and there are no walls, we're going to share it "space by space". Up first is my little workspace with my new computer (a graduation gift from my parents). I recently (read: yesterday) cleared off my entire desk, moved all of my shoppe stash and stuff to another location in the house to make it a more "work friendly" environment. I took a cue from
Molly
and got some fresh flowers for my desk. I used to love keeping fresh flowers in my room at previous houses so this should be no different. Mike jokingly picked up a lava lamp on our errand run yesterday and I was sold. I had to have one. Best purchase in quite a while! It makes all the difference to my desk! (I highly recommend each and every one of you go buy one, too!). ~Lava lamp luverz club!
Also on my desk: various organizational accordion folders to the left of my desk. This is where I keep receipts, business-y stuff and shoppe lists. The pink journal is a wedding notebook I've been working in. Various sketches and lists of things I want for our big day. The black spiral bound piece is The Editor... something I use to keep track of my blog schedule, sponsors and posts. The green spined journal is a back-up for my "Little Book of Ideas" which you can see below it. It's been the only journal I can write things down in. If I were to lose that little thing I might feel like I've lost an arm or something! It's priceless! My Rilakkuma iPhone cover on my little white iPhone 4. Various nail polishes as I did my nails this morning (totally into the neutrals lately!). Craft, Inc business planner (So far I really like it!) and a ton of sticky notes. My life revolves around sticky notes and my Little Book of Ideas. I'm serious. I sticky note everything... even my phone! I also have my little Instax Mini just because it's cute and it reminds me to use it!
You can see Georgia in two of the photos. She sits/lays under my desk 24/7. If I'm there and if I'm not. It's her favorite place in the house. I don't know if she just feels secure there or not but I like having her there to warm my toes!
Here's a picture that shows the pennant banner I made to hang above my desk. Mike cut it out of all the pictures above! Whoops! Oh, I've had a ton of people ask about the screensaver, too! Thanks to
Weronika
for letting me know! You can get it
HERE
!
Thanks for taking a peek at "where the magic happens" in our little home sweet home! We'll be sharing different spots in the house over the next several days!
Where do you blog/work?
Care to share your inspiring space?!
PS; There's a little hidden gem about a business venture we're currently working on! I can't wait to share that with you! Can you spot it?!