I recently shared with you all
my trials and tribulations with my current job
. While the hours are minimal, the grief and headache are plentiful. I'm just not happy. I plan on staying there as long as I need to, however, because I know jobs are hard to come by. A few weeks ago I started daydreaming about the idea of taking my shoppe mobile before trying to plant myself in a brick and mortar shop. My career goal has been to have my own independent retail shop since I was in 11th grade. I took a detour from the course for a short time to fulfill my NYC magazine dream (I did it... twice!).
Now I'm back on course and more determined than ever.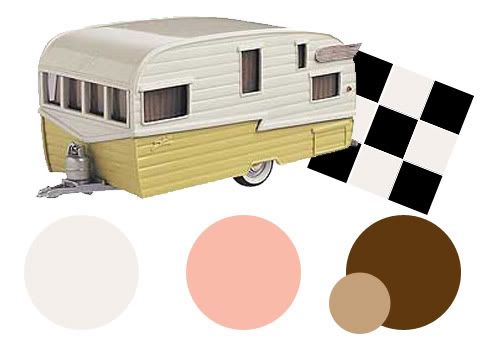 If you guessed the camper doodle was the secret yesterday, you were right!
What got me thinking about this was my lovely blogger pal,
Amy
(Punky) and her Haberdash. (
Fun fact: Would you believe that she was the first person to ever blog about my outfits?
Truth. Four years ago today! We were friends on MySpace and StyleMob! So long ago!) I've also taken Indie Biz 3.0 and was inspired by Jill of Lune and her first mobile branch! I know mobile vintage shops and the like are really trendy right now, but this will allow me the freedom of movement... to change location and destination. We had every intention of staying in Nashville permanently after finding our little home sweet home at the end of March. We nixed Wilmington because of all the competition. Well honeybees, it seems new little boutiques are sprouting up everywhere these days and unfortunately the supply currently outweighs the demand. I think competition is a vital necessity to a flourishing business, without a doubt. But when you enter a crowded market with the same inventory, you're bound to be let down. With that being said, a mobile shoppe will allow us to travel to new destinations, meet new people, spark interest and network. And once we find that sweet little home for our brick and mortar, the little shoppe will always be part of it. The mobile branch will also allow me the ability to buy wholesale from other small, indie designers and offer their wares around and about! This will give me buying experience when it comes time for the
big deal!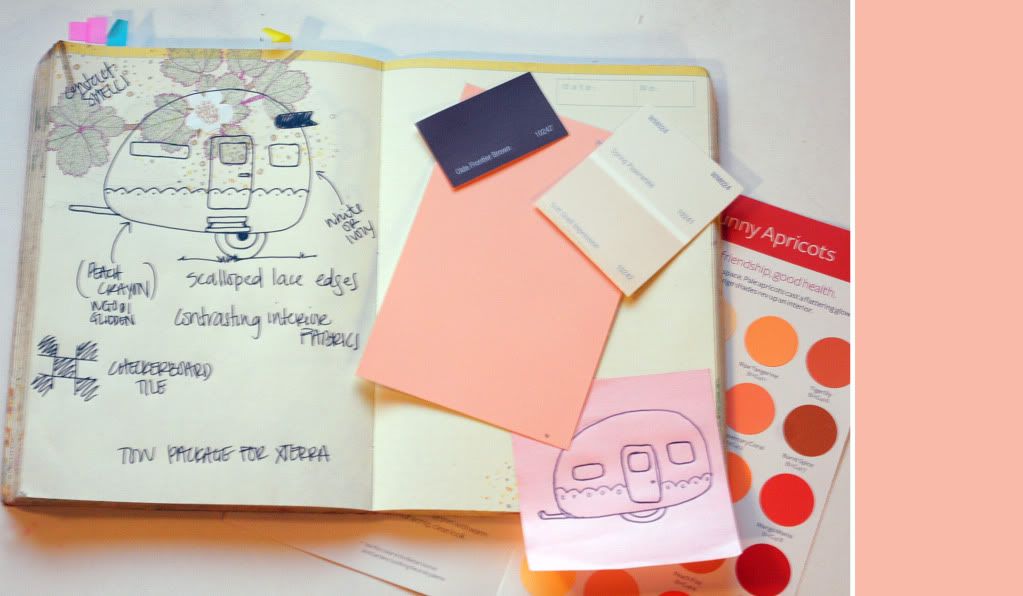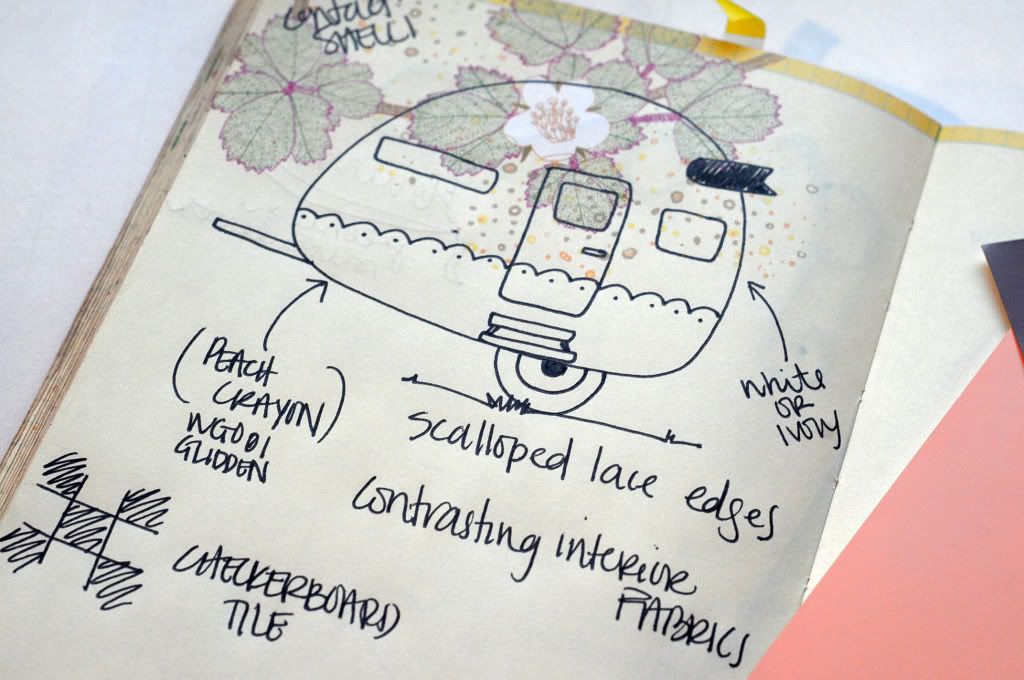 The exciting thing: We've already found a little family biz that will do all of the renovating for us! We had thought long and hard about whether we wanted to do it or not, but with our lack of handyman ability, limited schedules, and all around absentmindedness, we thought it best left to professionals. We looked at 4 or 5 campers today, but we're waiting until we find "the one"... and I know she's out there!
We have our heart set on a 1960's Shasta camper. Something about the little wings on the side gets me everytime. We have paint colors and a custom paint job already picked out (Pale peach and white, with small scalloped lace-like edges!) The tough part will be parting with everything on the inside. We haven't fully narrowed down exactly how we want the interior. Both of us want to keep some of the features but know that it will be hard if we plan on having a lot of the inventory on the inside. We'll figure it out though!
With all of that being said, from here on out, 100% of the earnings from Hive + Honey, Kaelah's Closet, and 50% of the earnings from Little Chief Honeybee will go toward our little mobile dream shoppe!
I can't wait to make this a reality and to share with you all of the branding we've been concocting!
It's going to be so much fun!
xo
PS; My bike is going to match the trailer! How cute is that?!

PPS; Are there any other mobile retail shops you just love and would like to share? I'd like to pick the brains of so many of the fabulous ladies! I only know of Jill and Amy in the retail world! xo