Hey y'all! I'm so excited to share a little product review with you guys! I snagged a couple pairs of
We Love Colors
tights courtesy of the legwear brand and I made a little video review for ya! (Just so you know, I apologize ahead of time for the awkward rushing of my words and lots of "Umms" and the even more blatantly-awful attempted hiding of my accent. [Is it weird that I try to hide my accent when I get nervous?! It's definitely embedded in my subconscious for some reason!] So yeah.. Sorry!) Enjoy!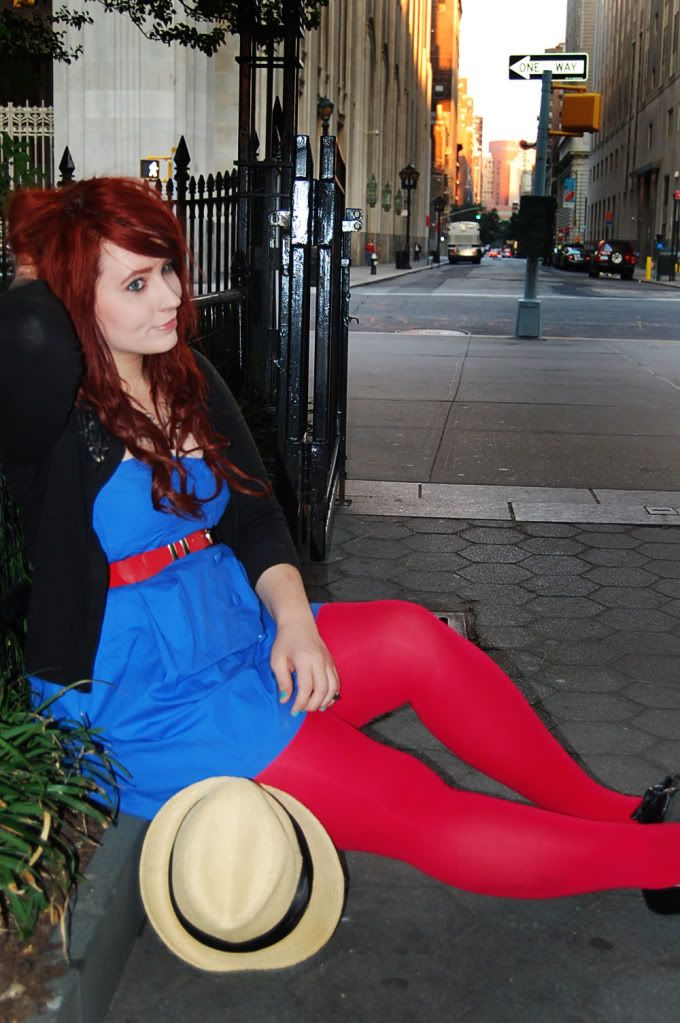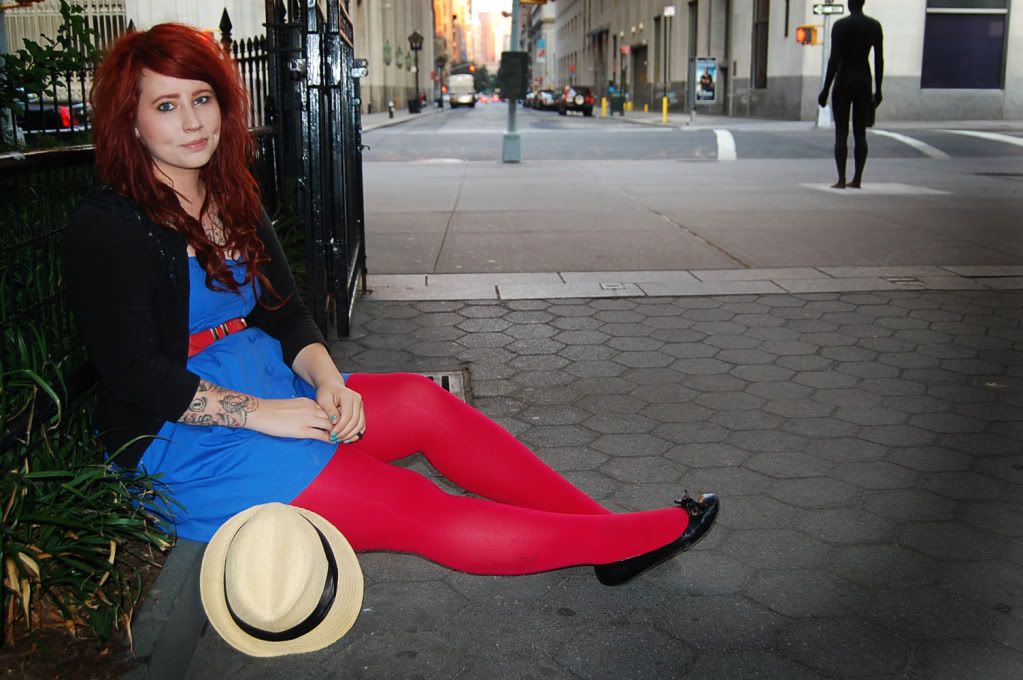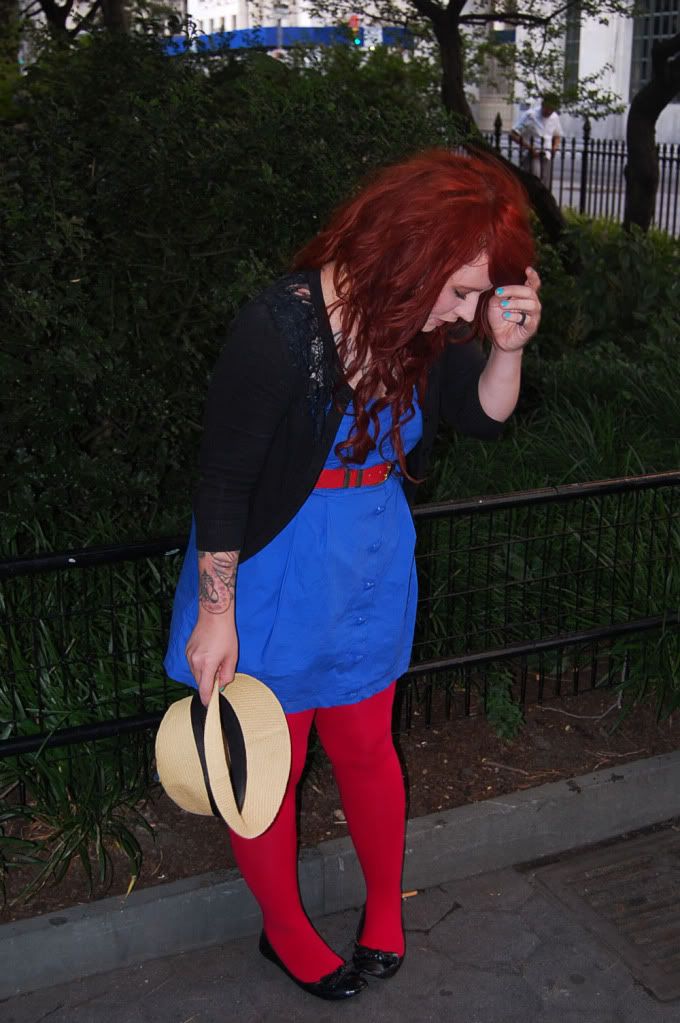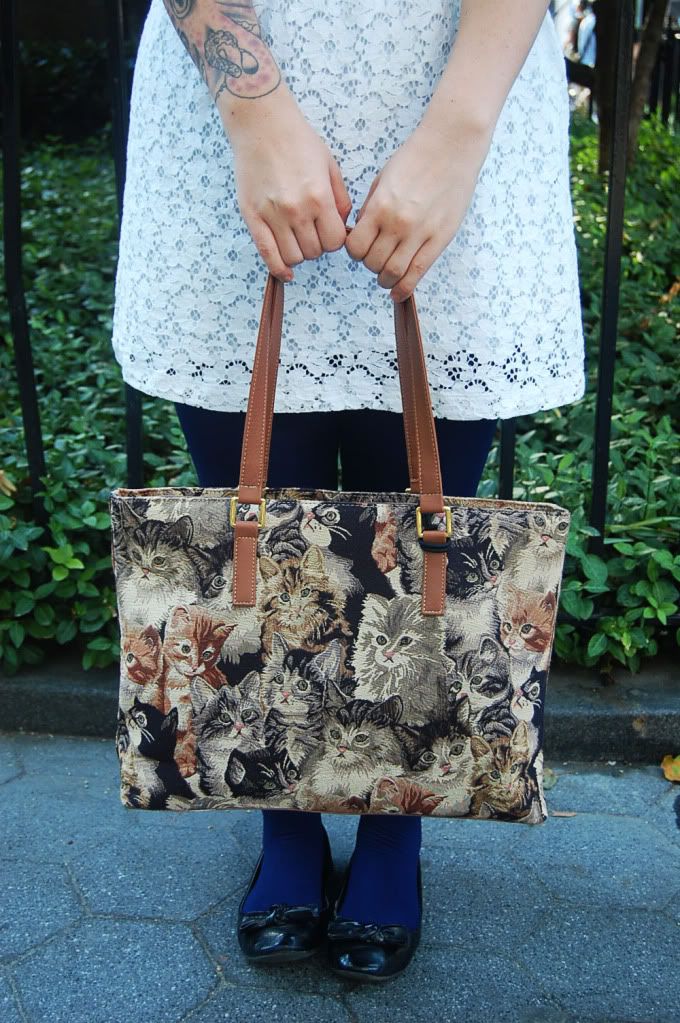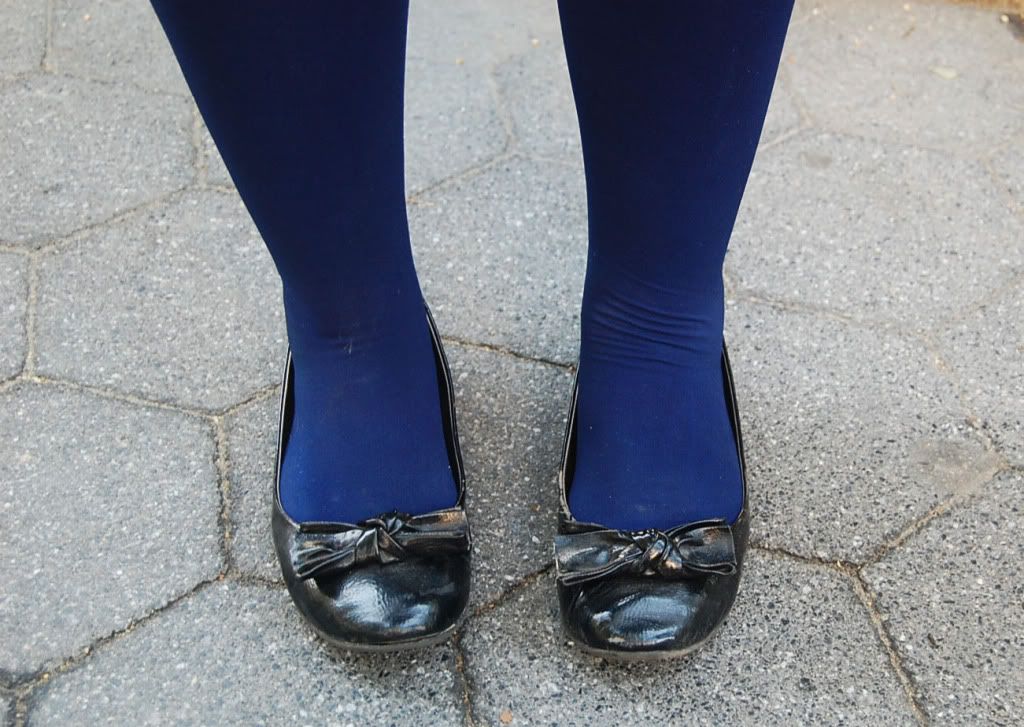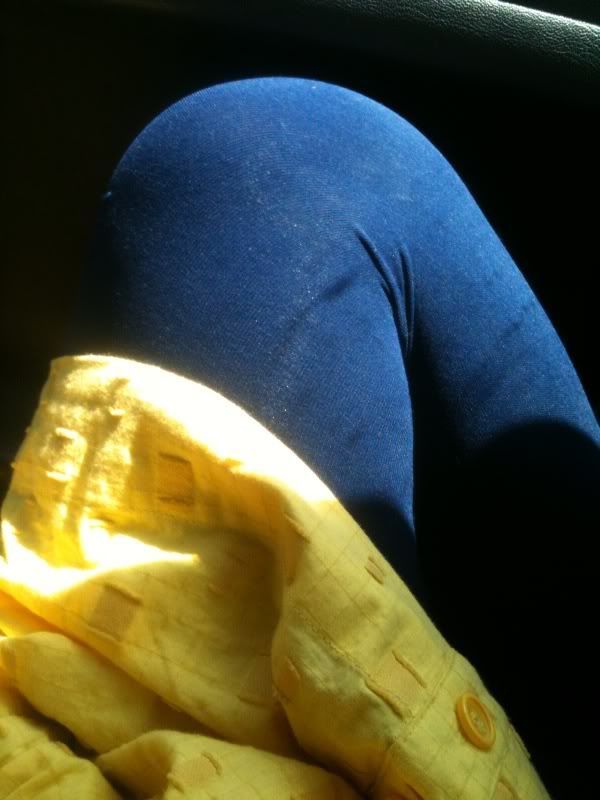 If you're unable to watch the video review, I'll post a little something something that you can read!
As most of you know, I usually play it safe with all-black, cheap tights. I've always been reluctant to venture outside of my comfort zone because I was afraid that colored tights weren't very flattering on curvier gals. Well, obviously I was wrong because I've seen so many ladies totally rock them out, and I usually just admire in envy (but the good kind!). So when I was presented with this opportunity, I decided to try something a little bit different. I requested the RED and NAVY tights! I was excited to receive them in NYC and I've worn them SO much since! The navy are by far my favorite pair of tights I now have and I love to wear them (I just wish I had some better photos of them! Soon!). They're thick enough to remain opaque, but they're not too tight or too hot! I feel comfortable (well, as comfortable as you can feel in 90+ degree heat!) wearing them in the summer and I love to pair them with contrasting colors! The only complaint I sort of have is that the red isn't a true red. It's much more magenta, but you can't really tell by the photos. Still, they are great! So comfortable and I can easily pair them with something a little less red! I think they're such a steal for the price and I'm glad I don't have to double up on tights anymore to get that dark opaque look. I'll for sure be buying a dark yellow and some black! Maybe even venturing out for some purple?!
Do you have any colored tights? If so, what colors and do you like them? Have you ever owned any We Love Color tights?
They come highly recommended from me. Two thumbs up all the way!