Y'all,
this dress
is something. It's seriously
so beautiful.
The pattern and colors are what (my) dreams are made of. Yet when I went to look at the outfit photos on the computer, I felt like
maybe
it just wasn't meant to be with my body. Being majorly "
blessed
" (ahem) in the hip/booty department means short dresses get even shorter, and flared skirts flare out like whoa. Even though it's not the most flattering on me, I can't help but love it. The watercolor pattern on the dress reminds me so much of my own blog header and it makes me want to overhaul it to match those colors. AHH! My sage cardigan came in handy, too. I've had this thing for several years (I bought it in every color at Target!) and it still holds up 'til this day. Best $17 spent, I think.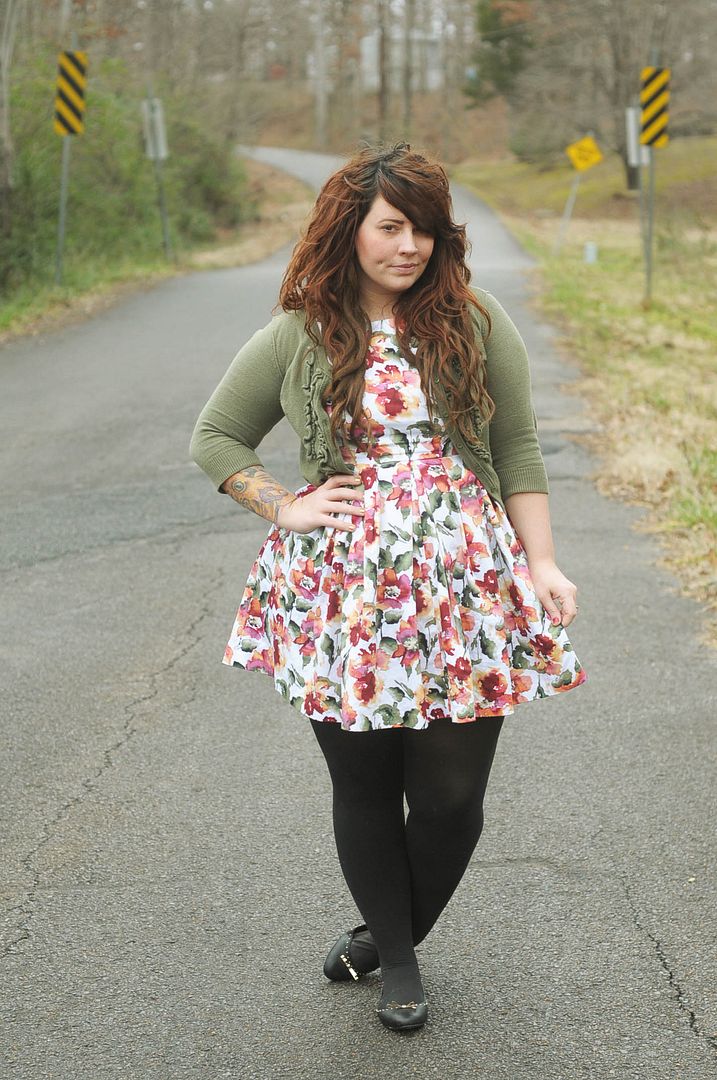 I'm still super squinty in these photos, too. Still unable to rock the contacts + mascara, and my eyes can't hang with any sort of sunlight. I'm
really
hoping it passes by the time
The Creativity Summit
rolls around because otherwise I'll either be squinting to the high heavens or rocking some serious sunglasses on stage. (Eep!) If any of you have ever had a corneal ulcer, I'd love to hear if you have any home treatment/remedy ideas! The eyedrops that I have for it feel like they make it worse, so I've been skimping on them. I didn't realize how common these sort of ulcers are, but I'll just go ahead and say this: I will do everything in my power to
never ever ever
get one again! haha You can get them just by sleeping in your contacts overnight, so play it safe, friends!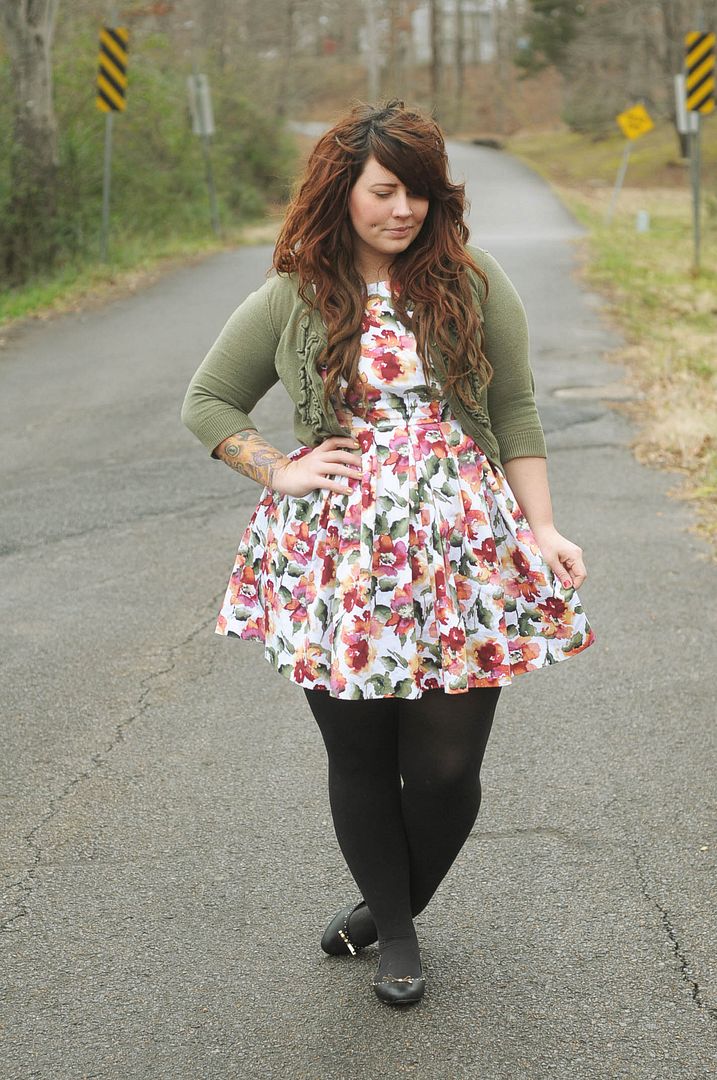 Today I'll be working on our new house, finishing up a "How To
Jux
" guide for the blog, and formatting February's big giveaway! Next month's prize is a super sweet (hint!) one and it's perfect for the lovey-dovey February. Anyone else as excited about oversized stuffed animals, flowers, and pink/red as I am?! Valentine's Day is my
favorite (!!!)
holiday. No shame!
Target cardigan
Assets by Spanx tights