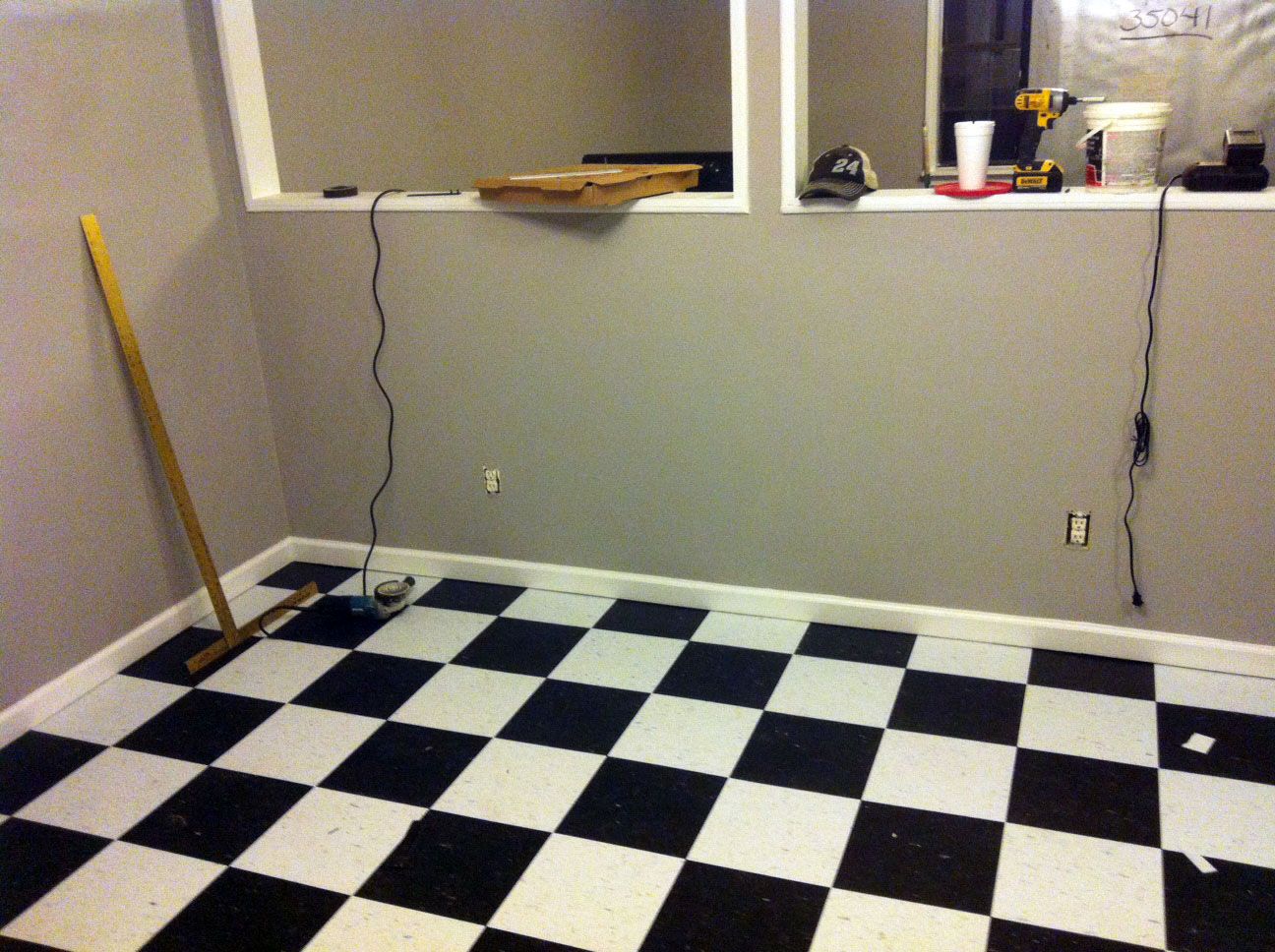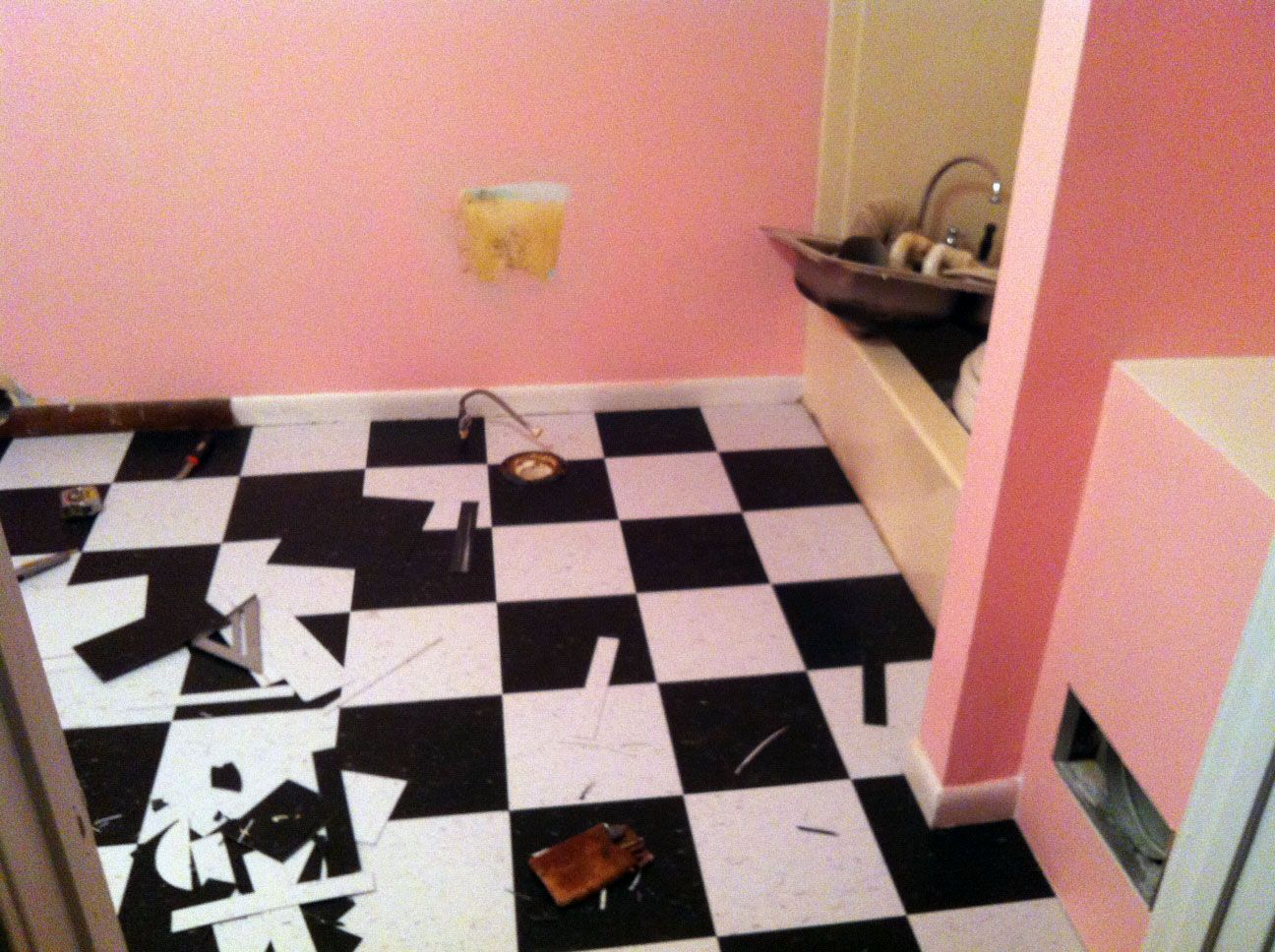 Well, we're making progress on the house! Mike, my stepdad, and a family friend laid the black and white tile to finally finish up the flooring yesterday. We chose that floor for both the kitchen and the bathroom. As for the pink in the bathroom... um, well... It was a beautiful shade on the swatch, and even dumped out into the pan. But once we rolled it onto the walls we were just kind of in awe. It was BRIGHT. We took some meatures to add in a little more white to the room, and then envisioned it with a white vanity, white toilet, white washer + dryer, and white shelving, etc. It still looks a bit bright here but I'm hoping it's much softer with the finishing touches. Cross your fingers for us?!
We had no clue what color we were going to do the bathroom and of course I cheekily suggested pink. Mike at first was like "Oh haleee naw!" and I was like "ha okay. Saw that one coming." Later that night Mike got all sweet and sentimental and said we could paint it pink. He said he thought it'd look good with the floor and at least it was a small room haha I know so many of you will side-eye that and scoff, but I think it's sweet that he'd agree to something so overtly feminine. We are going his route in the new bedroom so it's a nice compromise I think.
But the floor! Ahh, the floor! I am so excited about it. I love it so much. Now they just need to put down all of the molding, attach our new countertop to the cabinets, then paint the cabinet doors! We already moved our first (small) load of stuff into my office and I'm ready to get settled in!
It's an amazing feeling - seeing a house that was just kind of (mega) blah! and then transforming it into something that feels like home for our family. I am so excited!