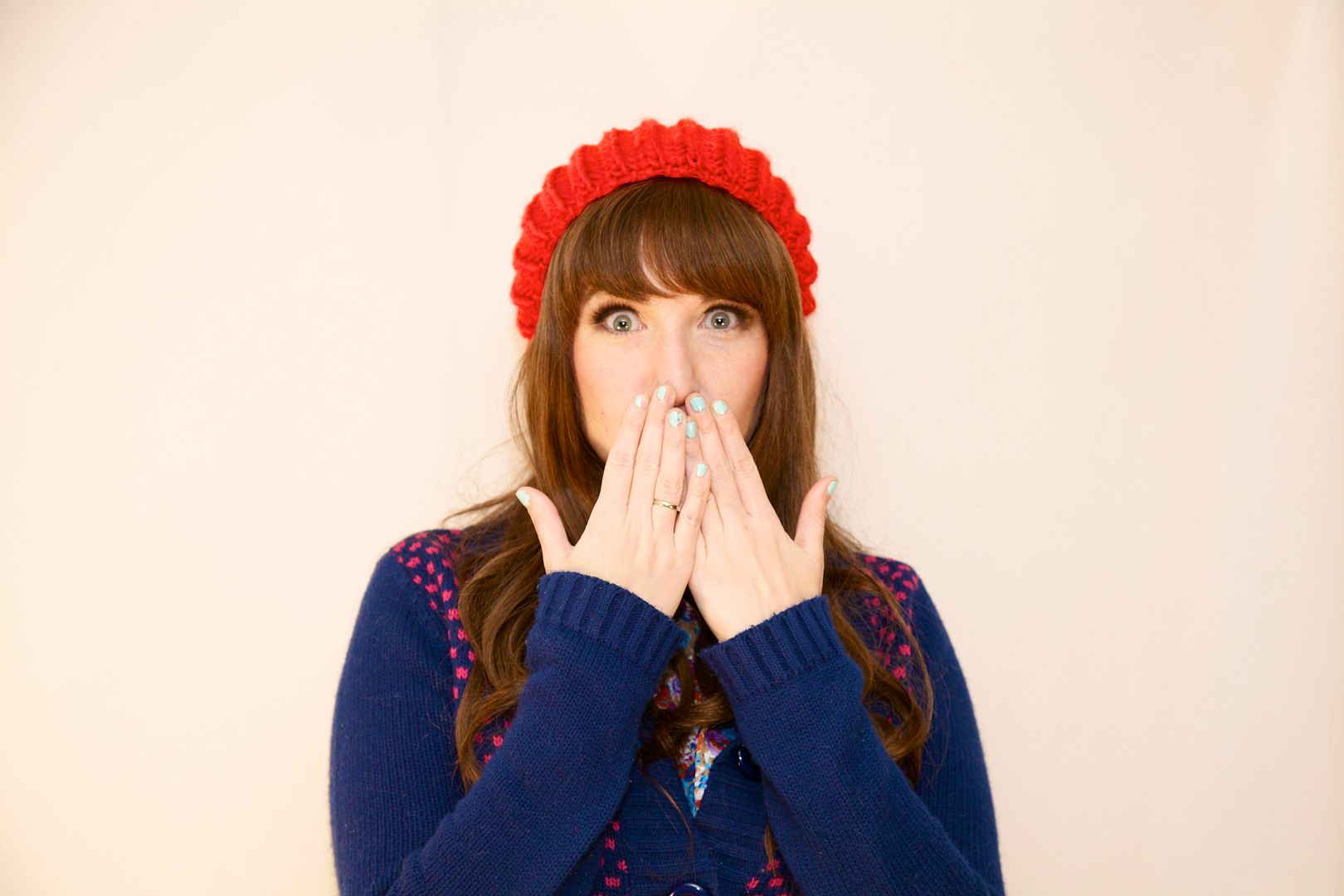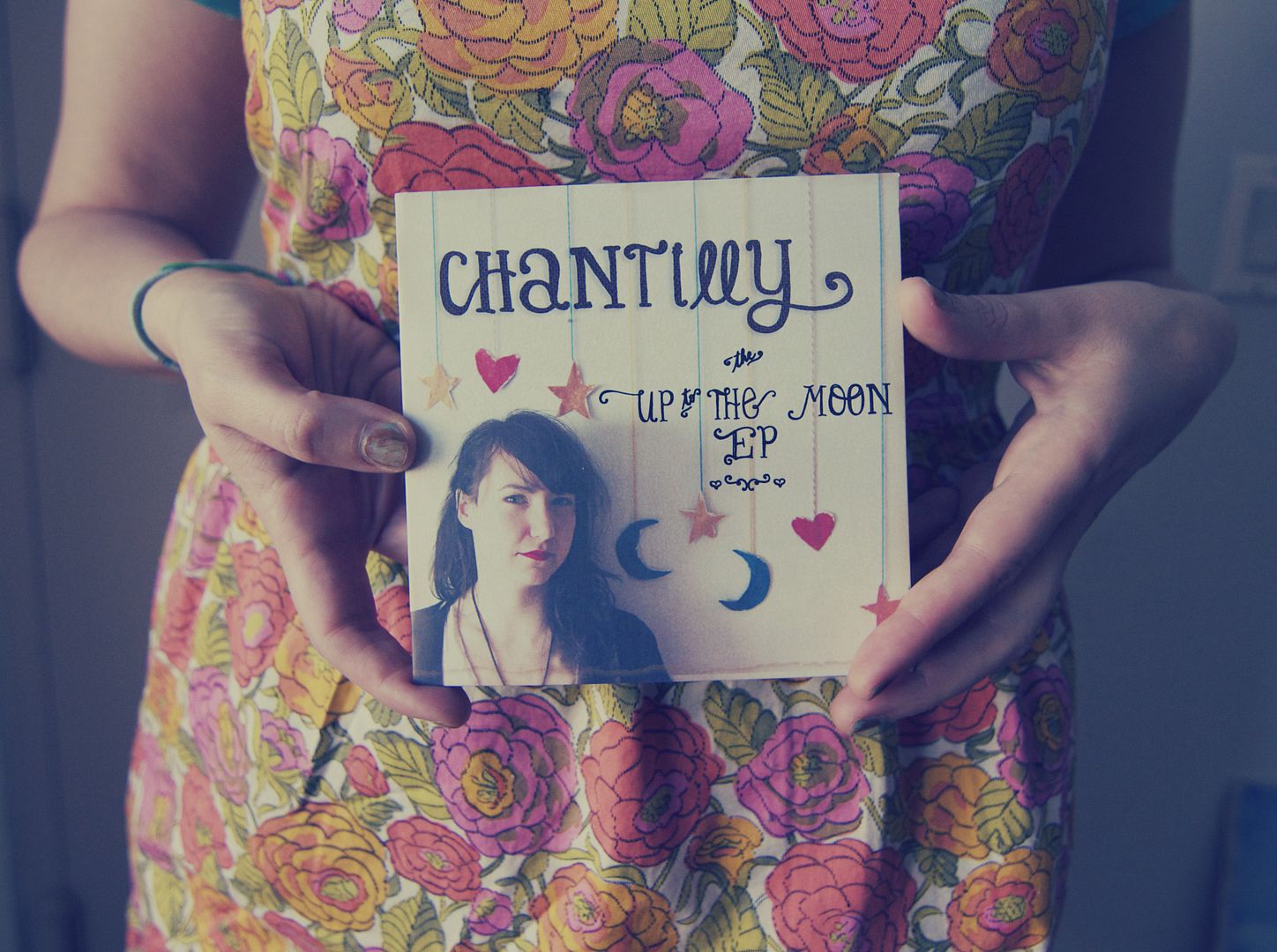 Hello, friends of Kaelah Bee! My name is Chantilly. I'm a singer/ songwriter and lifestyle blogger over at ChantillySongs.com. A few years ago, I got into the blogging game with the intention of talking about and promoting my music more. But somewhere along the line, I realized how much I enjoyed sharing everyday adventures, posting photos of daily outfits, and otherwise documenting my life. Now I take pride in blogging these things almost every day, and chronicling my journey as a creative gal living in Brooklyn, NY.
Today, I'm here to talk a little about my most recent (and proudest) accomplishment- my new CD, called the Up to the Moon EP. It's a collection of five songs, which the producer and I worked hard on for a number of months (he's a pretty cool guy, being Ingrid Michaelson's keyboardist, and recently doing engineering work for the Beasts of the Southern Wild score!!) The work we created has been called an "Acoustic curtsy for the pained at heart" by Performer Magazine, used in videos for Blowfish Shoes, and placed high in the recent Deli NYC's new Songwriter Poll. :)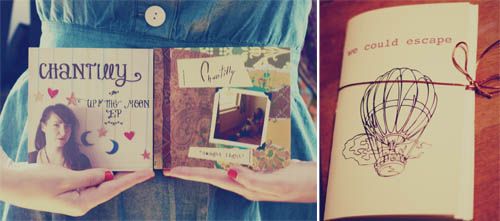 As such, I'm offering up a giveaway consisting of these items-
My most recent CD
My previous cd, Caught LightA paperback journal(hand bound with ribbon & printed with lyrics from one of my songs)A $20 ad space on my blog
♥ ♥ ♥ ♥ ♥ ♥ ♥ ♥ ♥ ♥ ♥ ♥ ♥ ♥
If you'd like to be entered to win this prize pack from Chantilly, take a visit to Chantilly's blog and let me know what your favorite song was from her Bandcamp page!
If you'd like a few more ways to enter, feel free to do any/all of the following (just leave a separate comment for each!)
-- Follow Chantilly's blog via GFC // Follow Chantilly on Twitter // Tweet "I'd really love to win @ChantillySongs new album on @kaelahbee's blog! http://www.KaelahBee.com"
A winner will be drawn at random next weekend and contacted shortly thereafter! Be sure to visit Chantilly's Bandcamp + YouTube pages to hear/see more of her talent!