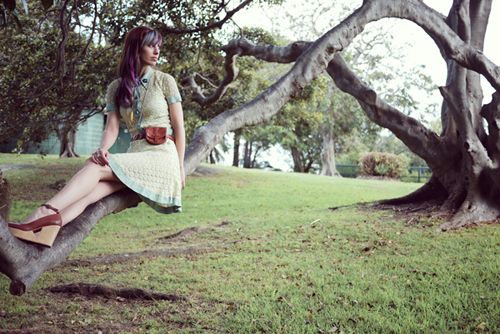 Hello lovelies, my name is
Shell
, also known as Kitty. I regularly blog over at Kitty & Buck, but I'm so happy today to pop my head in over here at Little Chief Honeybee and say hi. I'm currently living in Sydney, Australia, but I've also lived in London, UK and travelled throughout the U.S.A with my best friend and fiancé, who is an Arizona boy.
Right now I love traveling more than staying still and am itching to explore Japan (I'm heading there soon!), more of Europe (especially Germany where I have some family) and of course, more of the U.S! I've travelled a lot in Australia, visiting the tropical rainforests of Queensland, the snowfields in Victoria and the Outback of the Northern Territory. I have some really awesome memories of visiting Kakadu National Park and meeting the traditional land owners as a small child. It is such an incredible place, red sand, rock formations and hidden springs to swim in. We did swim where there were crocodiles, but it is a terrible idea, it's very dangerous! I suppose people were less worried about that in the 80's! It's not all desert in the outback and it's a beautiful place to explore if you ever have the chance.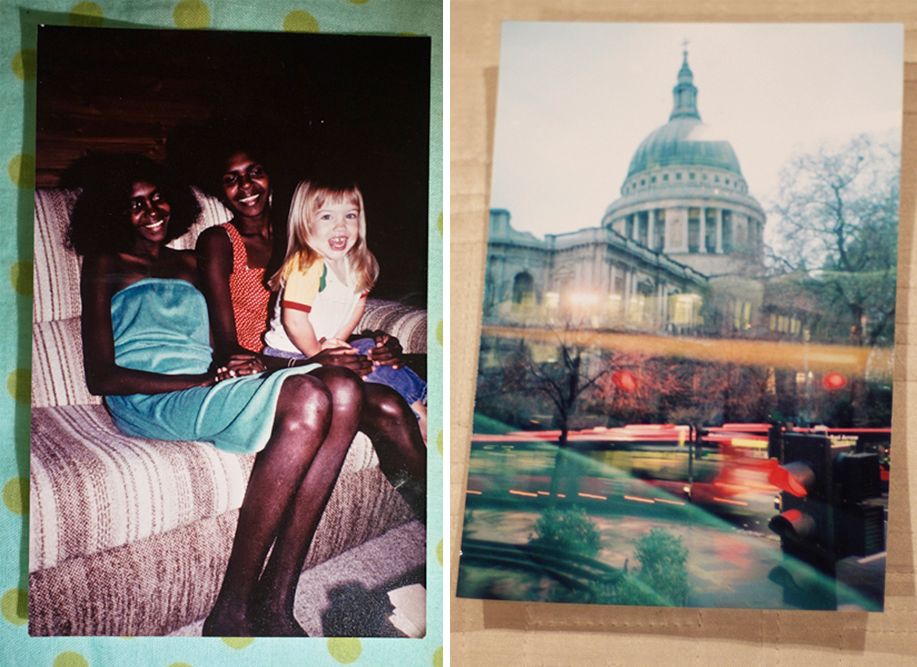 When my fiancé (then boyfriend) and I moved to London, it was very spur of the moment. I had never left Australia before (!) and one day, we just decided to do it. Less than a month later, our lives were in boxes and we were on a plane. The culture there was quite different to Sydney, which I wasn't expecting! Once I settled in though, I loved it, and London really does feel like a second home to me. I would love to live there again, it has so much going on and is so close to everywhere, even New York! London is all about music for me, it was a productive time for our band and I met so many lifelong friends.
Here in Sydney I work in television as a graphic designer and animator, and while my job is pretty cool, I dream of having more freedom and working on my own creative projects with other passionate creative types.When I'm not hunched in front of my computer, you're likely to find me making noise with my bass guitar (and keyboards, ukelele, violin, organ - even drums sometimes!).
I'm a huge fan of nature and love nothing more than a nice long walk amongst the trees and perhaps a picnic lunch. I'm pretty lucky in Sydney to live right by the bush (forest) so I can indulge myself pretty often. I inherited a love of sewing from my mother, and her mother before that, and I can also thank them for my obsession with baking sweet treats! I used to dance a lot, I even ran a ballet school for a while. I still try to attend classes regularly, dancing is one of the things in life that makes my heart sing :) I'm a coffee drinker, antique hunter and a crazy cat lady, it's true. That about sums me up!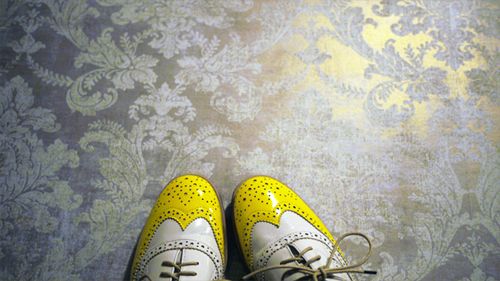 February marks my first year of blogging, and I've loved my experience so far. When I started out, I hadn't been reading blogs for very long at all, so I learned the ropes 'on the job'. What started as a photo-a-day project has emerged as a full blown lifestyle blog where I do my best to push myself creatively through photography, fashion and graphic design and hopefully inspire a few others along the way. I'm a firm believer in being yourself and I love the fact that the blogging community as a whole embraces this idea and encourages others to be the best version of themselves. Through my blog I have met the most open, friendly and caring group of girls all across the world. I'm almost scared to come back to the states, I think it might turn into a full-blown blogging-buddy-meet-up-road-trip. On second thoughts, that sounds amazing!
♥ ♥ ♥ ♥ ♥ ♥ ♥ ♥ ♥ ♥ ♥ ♥ ♥ ♥ ♥ ♥ ♥ ♥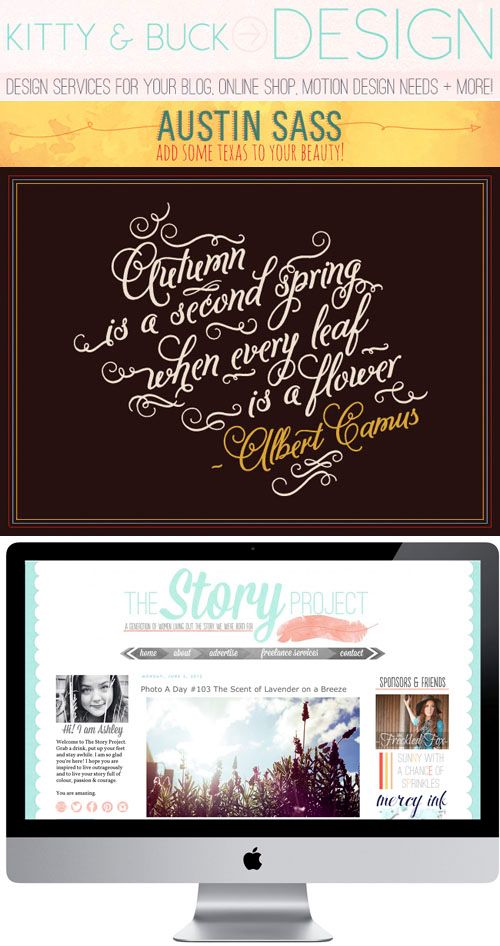 Shell is offering up one lovely LCH reader their chance at a blog redesign! It's the perfect way to start 2013, don't you think? Here's how you can win!
Visit the Kitty + Buck blog and let me know your favorite thing about it! Just leave a comment below and make sure to leave a way to contact you if you win.
A winner will be drawn at random next weekend and announced shortly thereafter! Good luck friends. And happy Saturday!
♥ ♥ ♥ ♥ ♥ ♥ ♥ ♥ ♥ ♥ ♥ ♥ ♥ ♥ ♥ ♥ ♥ ♥