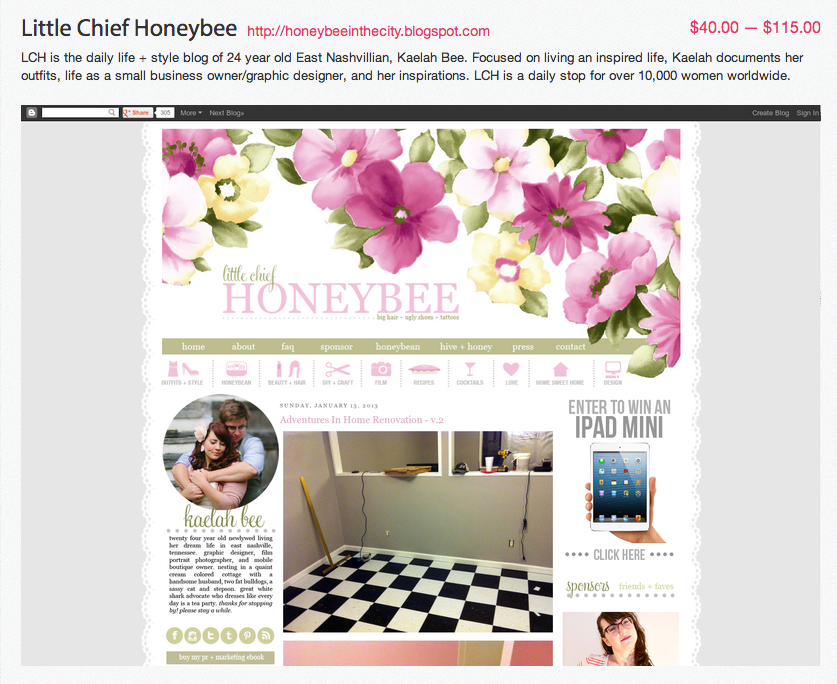 Hey friends!
Wanted to pop in on my recoup/research/recover day to let y'all know that I finally made the switch to Passionfruit ads and they're now available for immediate purchase + upload on the Sponsor page!
Not only did I make it so much easier for you to buy a slot, but I also lowered the prices... like, by quite a bit. I want to make sure I'm still able to cater to the small business owner/blogger/Etsians that I used to promote. I think that's more in line with my blog's ethos and everyone can benefit from the lower rates! Get your name out to the nearly-half-a-million viewers we have a month!
Feel free to check it out and see if one of the spots would the right fit for you! I even made a "Giveaway only" advertising option. If you'd rather skip the sidebar ad and just get in on the giveaway goodies, snag you a spot! Medium + Large sponsors can snag an ad and a giveaway, too. I'm still happy to chat about product integration, reviews, or dedicated posts/giveaways. Just gimme a shout!
Best news of all?
You can save 10% on the prices until Valentine's Day with the code HOLLA
Hope to see you on the sidebar soon!
PS; Please know that you can
always
email me! If you'd rather do it the old fashioned way, I'm a fan of that, too!