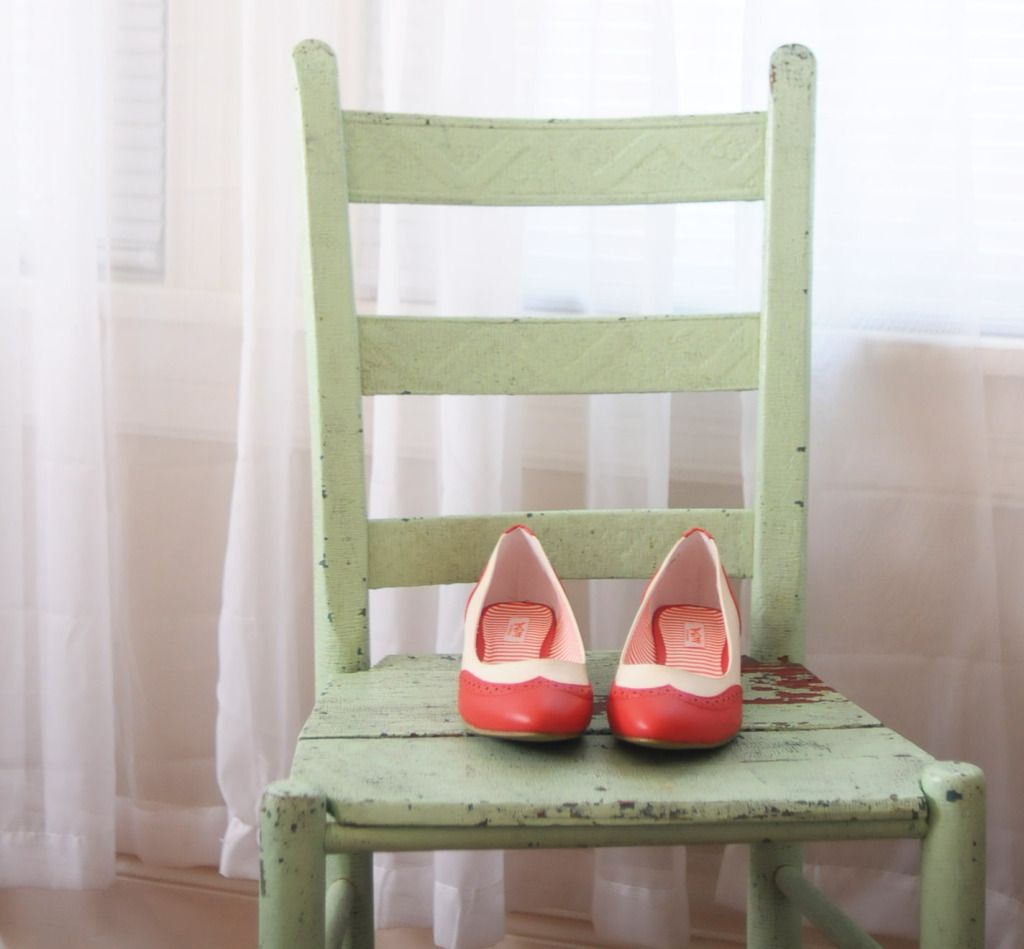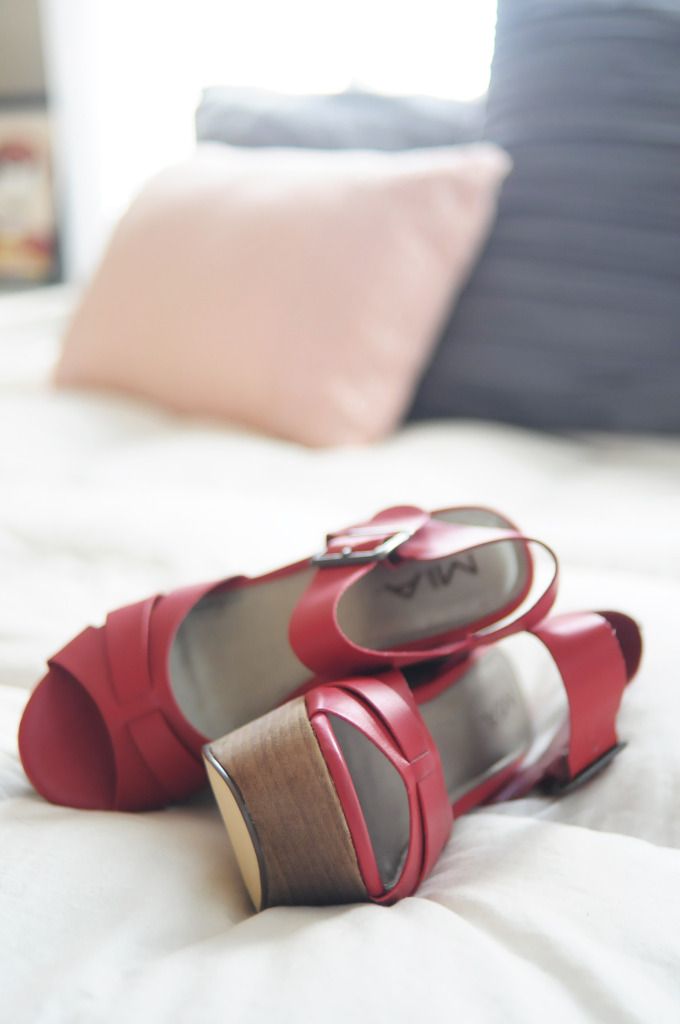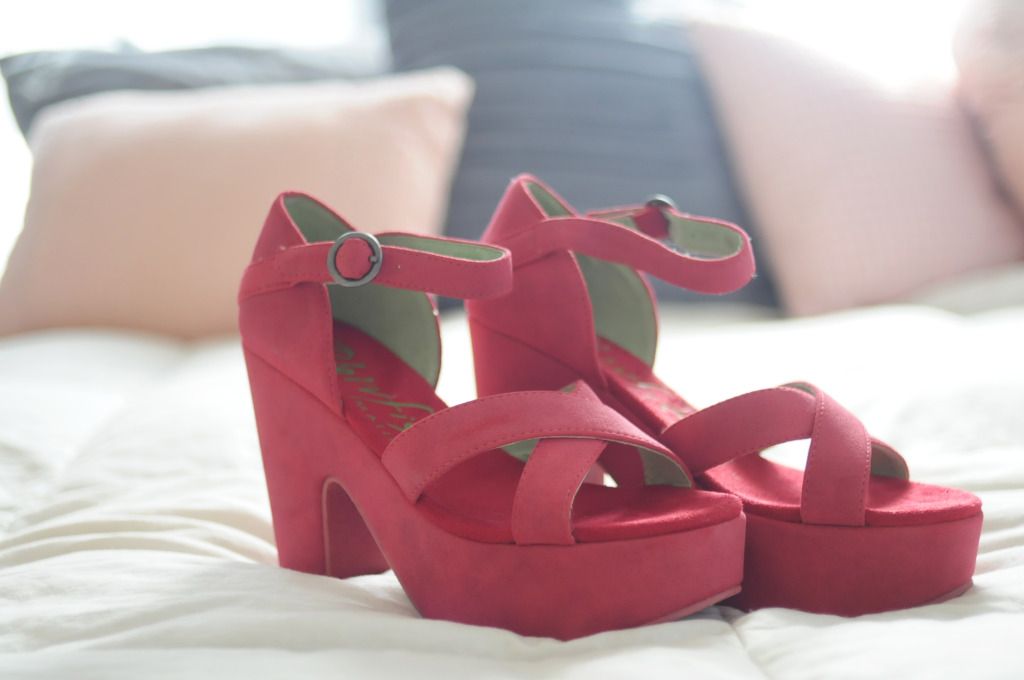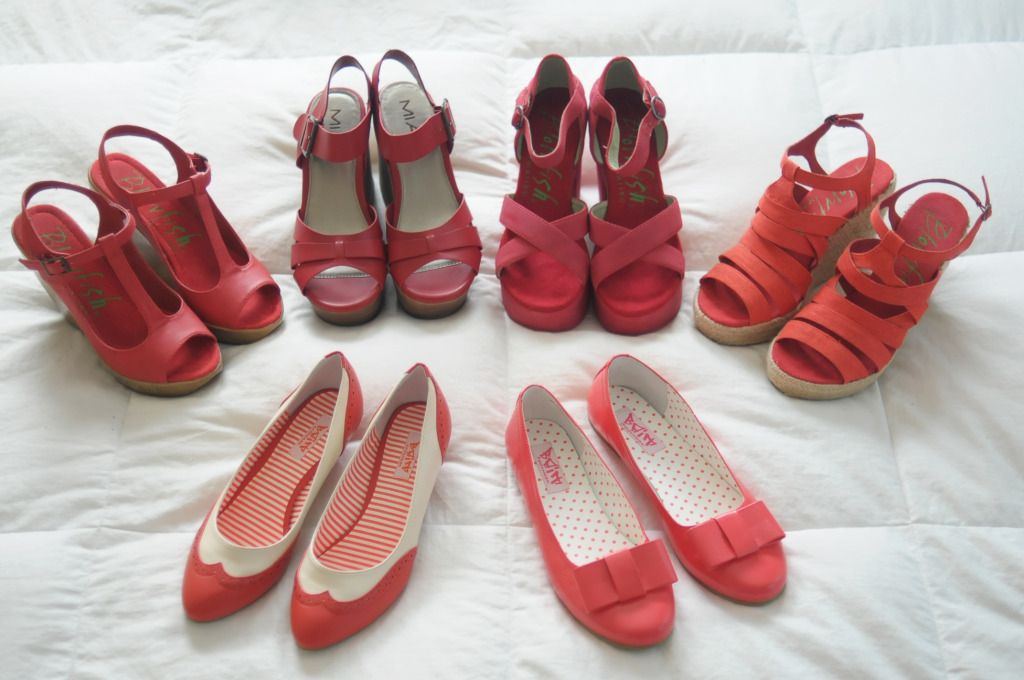 Clockwise :: Blowfish Rulla wedge, MIA Jukebox wedge, Blowfish Gavina platform, Blowfish Tush wedge, BAIT Eugina flat, BAIT Ida heel. Blowfish + BAIT c/o. MIA via Ideeli.
I don't know what it is about the color red, but all of a sudden I only want to wear shoes in that hue. Going from the girl who wouldn't be seen sans black flats to being a little bit more daring in my footwear choices, I feel it might only be natural. These are some red pretties that I've picked up over the past couple of months. I'm in the middle of a closet overhaul to get rid of a bunch of stuff I don't wear anymore, and I'm desperately trying to pair these with anything I can find! (The three solo pictures are my absolute favorite shoes of the bunch. Seriously, so good!)
What summer style trend or routine do you find yourself going for?