It's been a while since I've done an Honest To Blog post, and this one is really just a regurgitated subject that I've harped over time and time again at LCH... but still, I'm finding it hard to find peace in the present. I have such big dreams for myself, our business(es), our family... I find it difficult on the daily to just slow down and take it all in. I always seem to find myself in a rush to get to the next best thing... the next milestone with a project, the next big break for our businesses, the next "woo hoo!" for a family of three (err, 6?). I'm always too focused on the finished product to enjoy the journey and experience.
It could very well be a result of my age, and my immaturity peeking through. I don't consider myself to be overly experienced or anything, but I also don't like to discount what I have accomplished at 24. The thing that hangs me up though? How much else is left to accomplish! haha It's a vicious cycle, but luckily one that keeps me on my toes. I try to cram so much into 24 hours that I feel exhausted, frustrated, and often times overwhelmed (yet that's no one's fault but my own). I get asked pretty often how I manage to "do it all" and believe me... I don't! More than I care to admit goes unfinished. Things fall to the back-burner and then I'm left thinking "Ugh, why did I let that happen?" I'm constantly on the prowl for a scheduling system that will allow me to be as efficient as possible all the while saving me my sanity. (Speaking of which, I'm having luck with a specific set of values that I'll share soon! However they only seem to cover my day to day life, not the whole package.) I stress so much about completing things and getting them where I want them that I don't even enjoy doing them. That's ridiculous.
When touching on this in the past, several of you offered up some great suggestions and advice on what you do to combat this self-destructing mentality. While everyone has their own way to deal and adapt, I'd love to hear what the rest of you do when you feel this way.
I want to learn to be present in the moment. In order to do so I've been toting around a film camera (or three) to document my days. This way I'm not caught up in exactly what the image looks like in the LCD... I just point, shoot, and go about my day. Then I get to relive it all over again when it's developed. (Remember when Mike + I used to shoot a disposable camera almost every single day?! I miss that!)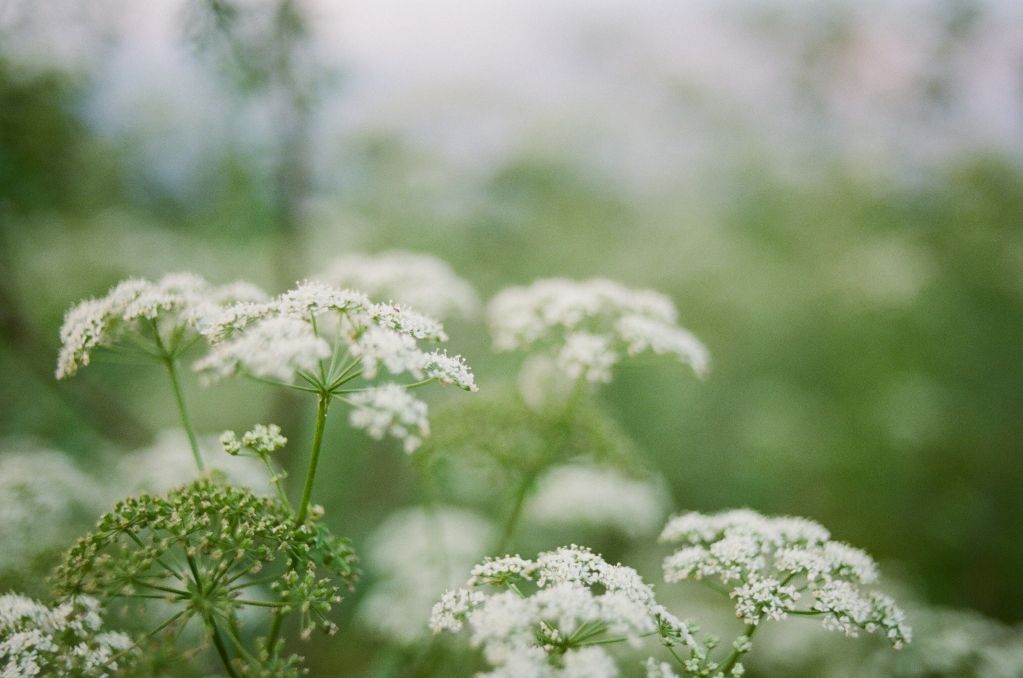 I'm starting to really prioritize things in my life and deciding what means the most to me. Everything from my current job situation to friends and where I hope to see our family in the next 5 years. Sometimes it's thinking like this that gets me so riled up (and off track with the present) but I'm hoping if I can have a defined set of ideals and goals then I'll be able to stop stressing about them so much. All in all, I often feel like I wear entirely too many "hats"... and I hate hats (Figurative and literal hats, respectively, that is. I have an oddly shaped head...) I'm ready to cut down on the non-sense and things that don't help get me to where I'm going. It'll be hard and it'll be scary, but I want to be able to enjoy each and every day that comes my way.

Another thing that seems to come along with this feeling is never being satisfied. I'm not satisfied with the current set up of Honeybean, or our house, or whatever... but they're great. Honeybean is doing awesome, our house is a home... but I constantly want to obsess over buying a house, taking Honeybean into a brick and mortar, expanding my design business, etc. All things that really don't even need a second-look right now. It's like the opposite of the Peter-Pan Syndrome... how do I make it stop!? haha
How about you? How do you combat the "I just wanna grow up" feeling?
♥ ♥ ♥ ♥ ♥ ♥ ♥ ♥ ♥ ♥ ♥ ♥ ♥ ♥ ♥ ♥
Honest To Blog is a weekly free-writing feature where I share whatever is on my mind. No edits, no filters. Just unapologetic, sometimes offensive, always truthful thought. Click HERE to read all of the past posts in this feature.
PS - Happy Father's Day to all the rad father-figures in my life. Mike - for being the best Dad to Toby (and our furbabies), my step-dad for being the best dad I've ever had (biological or otherwise), and to Mike's dad who has always been there for us and welcomed me into their family without hesitation. And I can never go a single Father's Day without recognizing my amazing mom who played both roles in my life growing up. I only wish everyone could be so lucky!