Today is an exciting day here at Little Chief Honeybee! I can finally announce a sweet little secret I've been holding onto for a bit:
I'm now working as a Brand Ambassador for Adobe Photoshop Elements!
Sound like I'm speaking in a foreign language? Well, basically what that means is that I'll be working with Adobe over the next several months to bring you tips, tricks, tutorials and more to help make your blogging space the best it can be. I've been using Photoshop since before I was even in high school (starting with one of the very first versions released!), and I still use
Adobe
every single day.
So needless to say I was positively stoked to be invited on board for this new program. This blog contains a lot of special moments from the past three years and I can only hope to blog for many, many more.
Photography is a huge part of LCH. In fact, it very well may be the single more important part of this blog. I think quality photos and graphics go so far in conveying purpose to a story. (That's not to say we always capture the best image, but it's a constant challenge.) From outfit photos, to candid shots and even images from our photography business, pictures speak volumes about a blog and blogger. Even if all of the writing were to be erased from my blog, I feel like I could accurately depict daily happenings with just the images that we capture. Sometimes those photos need a little help along the way (think smudges, dull contrast, or flat color). In comes Photoshop. Over the next 4 months I hope to show you some of my favorite tips and tricks to getting beautiful images using
Photoshop Elements 10
. However, today I thought it'd be fun to give you a run down on what equipment and goodies I use behind the scenes of LCH!
(Also, prepare for an overabundance of KB outfit photos used as examples... I'm just warning you!)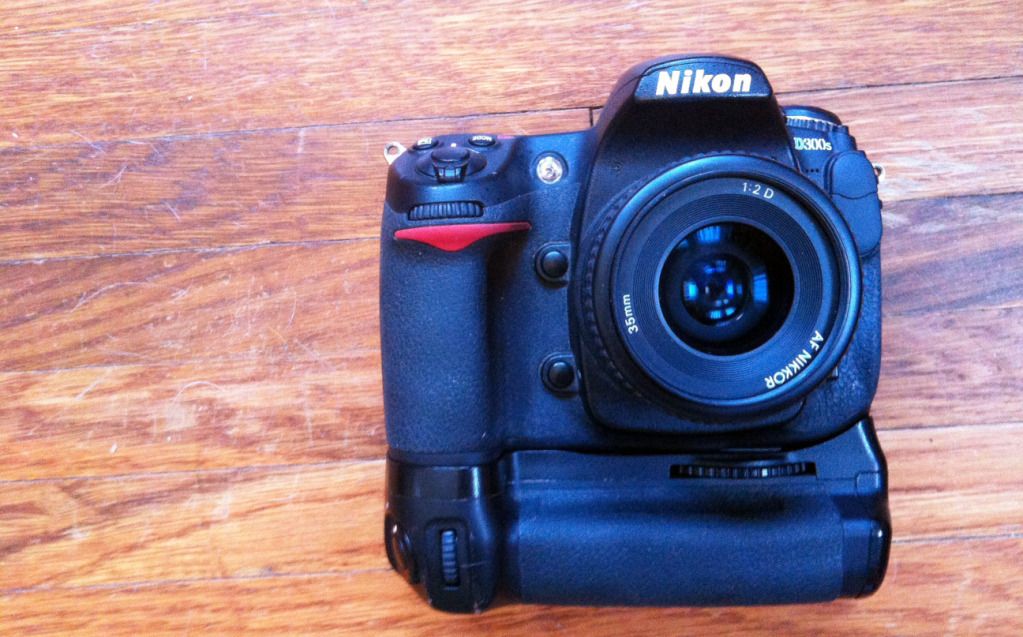 Had to use the iPhone for the camera photo! Hard to take a photo of the camera without another camera... ;) The D300s above is equipped with our 35mm f/2 lens.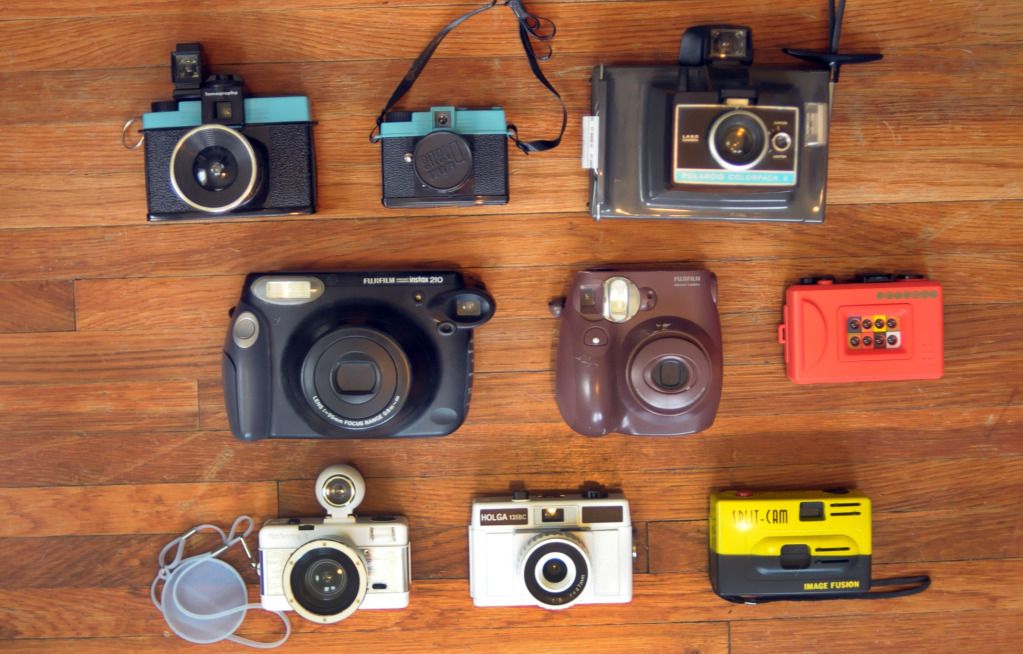 We love toy (film) cameras on LCH! Not pictured is our professional film setup which includes two Nikon F4s, a Bronica ETRS, and various old Olympus bodies.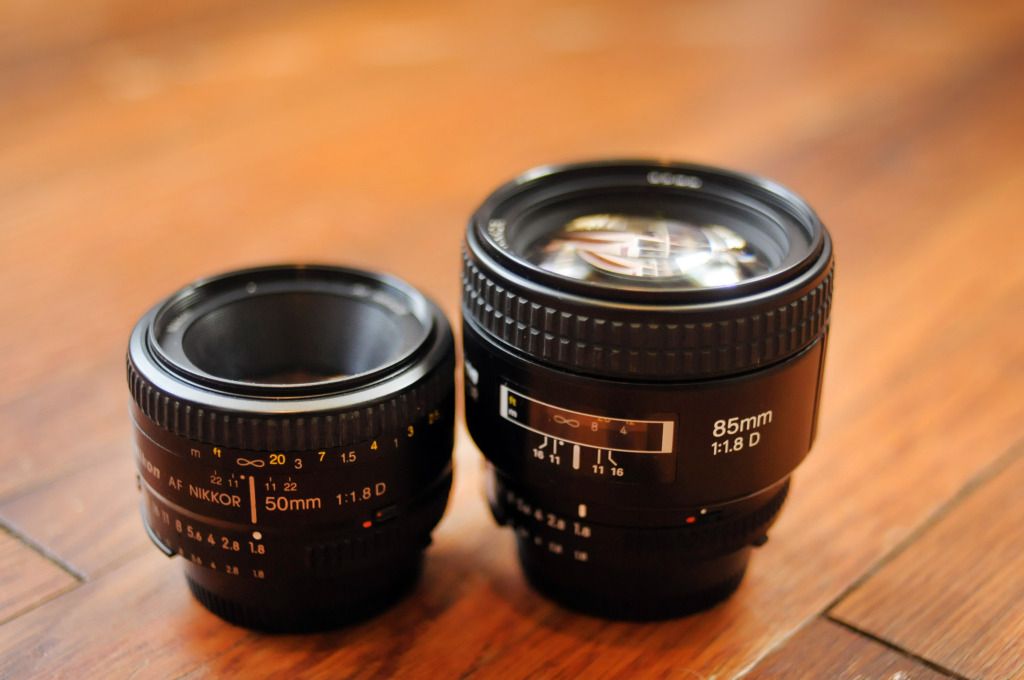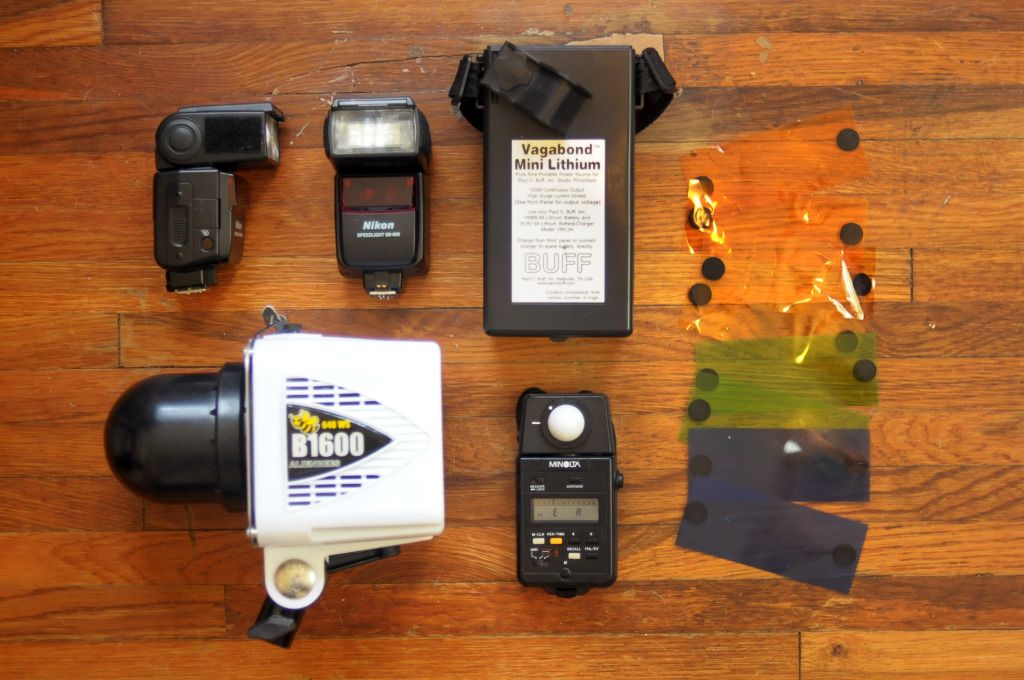 We swap out our lenses based on what sort of shot we need to capture. Above is our lighting set-up, less our umbrellas, reflectors, light stands and softboxes! The portable power source and color-correcting gels are priceless in setting up on location.
Little Chief Honeybee equipment + lighting
Over the past few months Mike and I have really gotten into natural light photography. (Basically that's just a fancy way of saying "no artificial light sources" like speedlights or umbrellas.) We still use those if and when needed, but we try to take advantage of diffused sunlight (
as seen in my office outfit posts
),
naturally shady areas
and
overcast skies
. In the event you can't escape the harsh sunlight, turn around and use it to your advantage!
Using the sun as a natural backlight
helps illuminate the subject all the while avoiding dreaded shadows on the face. We still have a plethora of lighting equipment to pick and choose from, but I truly think that natural light is the most beautiful.
Our Bag At A Glance:
Various light modifiers (umbrellas + softboxes)
Gels (various colored translucent plastic gels used for color correction)
Looking at the list above you might be lead to believe that simple outfit photos for the blog are quite the production. Well, they can be. The quality of light is the biggest determining factor in the measures necessary to produce a nice photo. Shooting in a dark brick hallway with green overhead light is much more time consuming than say standing in a room with a nice diffused light source thanks to the aid of sheer curtains. But the light is really what makes the photo pop so it's worth investing the time in getting it just right.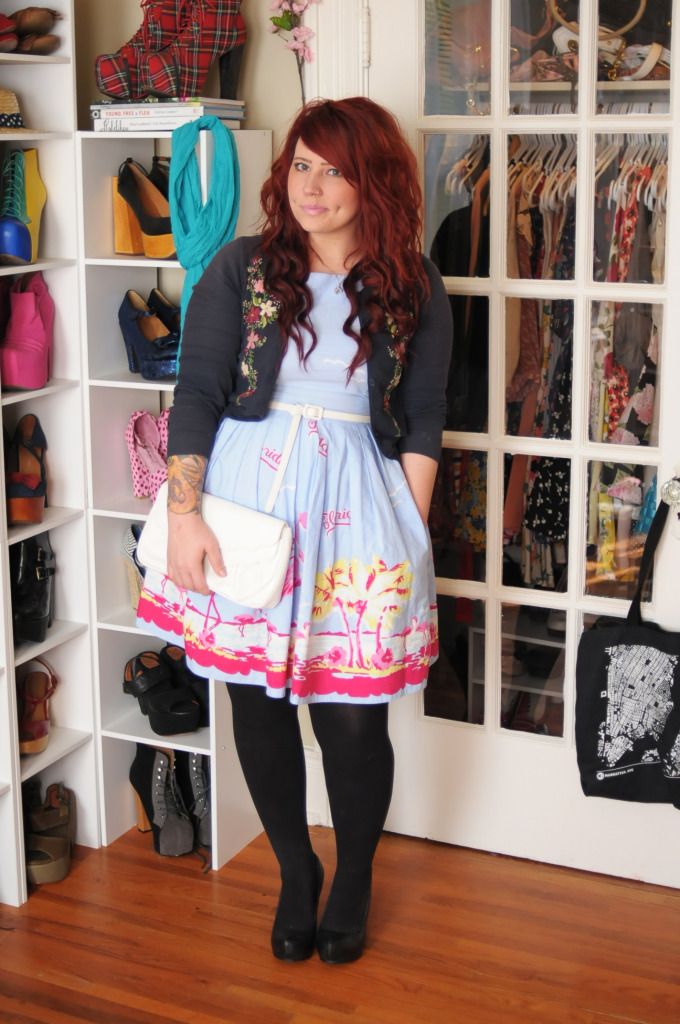 Equipment used: Just the Nikon D300s! The light was diffused thanks to the sheer curtains! Easy, cheap, and hassle free.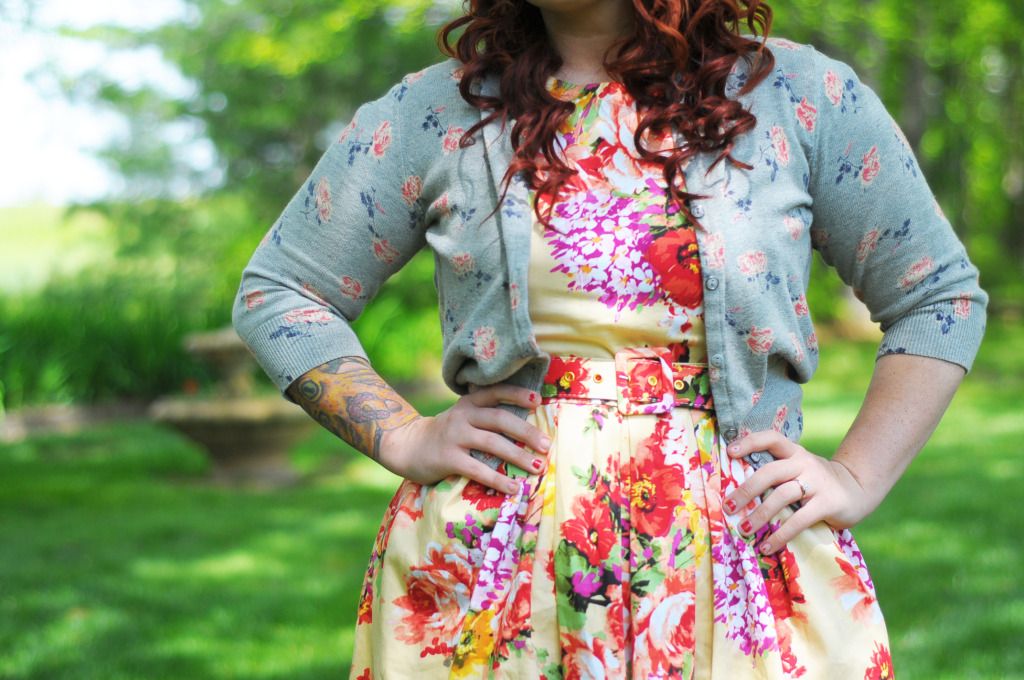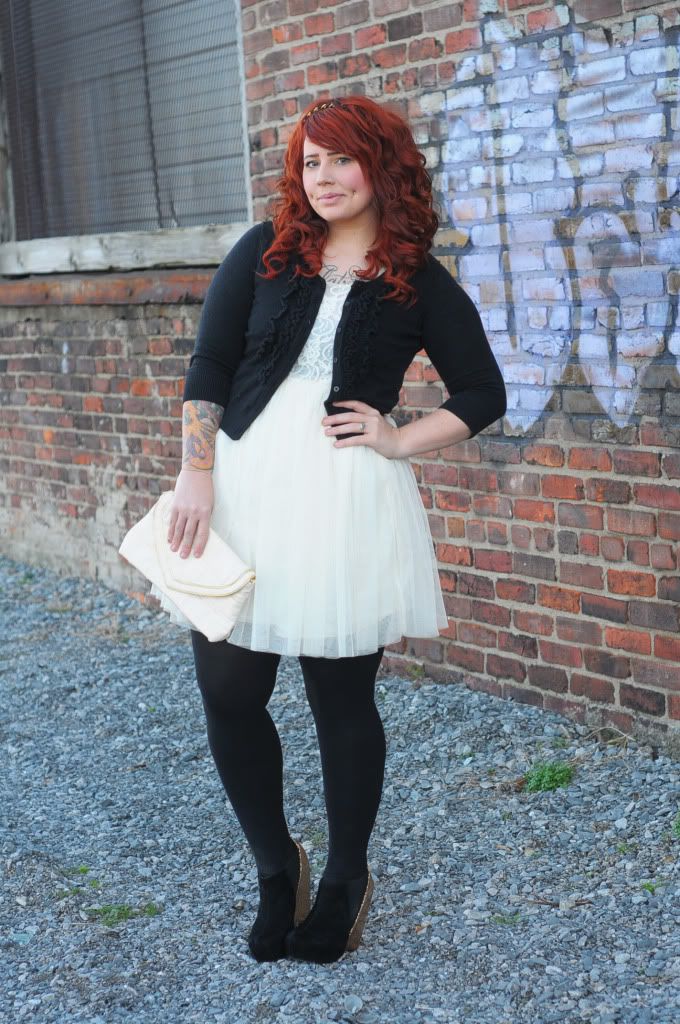 No equipment used other than the camera + lens. The shade comes in handy!
A blog's photographs really make or break the experience for a lot of people. Quality and engaging photos will help draw in readers and keep them interested. You don't need fancy equipment or expensive gear to get the full effect. The average blogger doesn't need color-correcting gels or crazy speedlights either. In fact, most profession bloggers don't even need that kind of gear. We use most of it for experimental purposes and photo jobs. Minimal color and light corrections can be made using software such as Elements 10. A little punch of color and you're ready to go!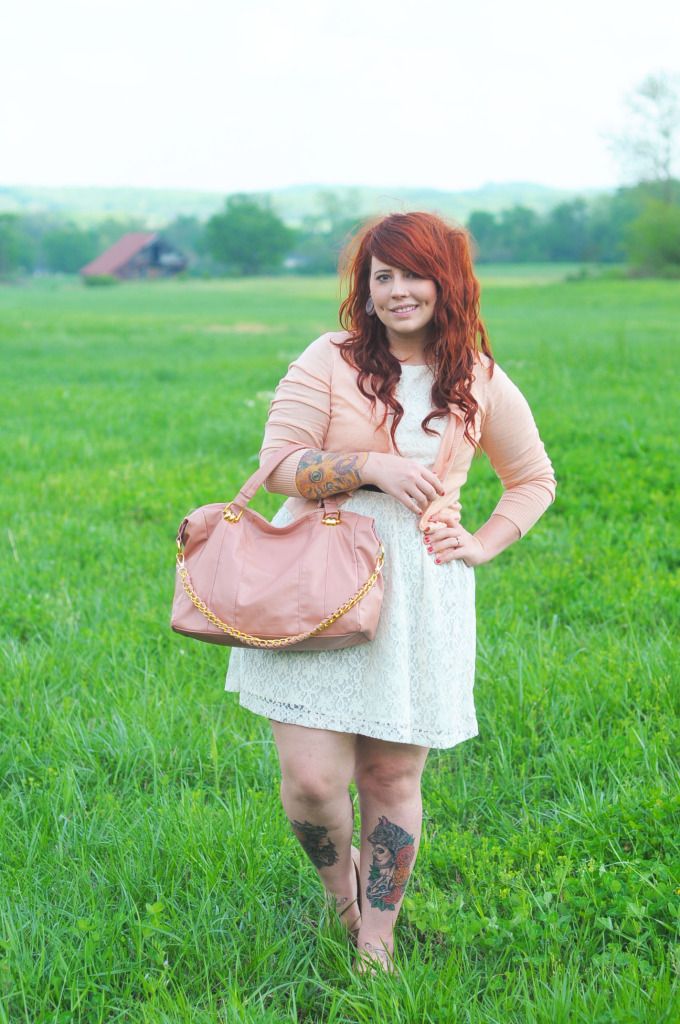 The sun was hiding behind the clouds on this day, making for an easy/quick few snaps!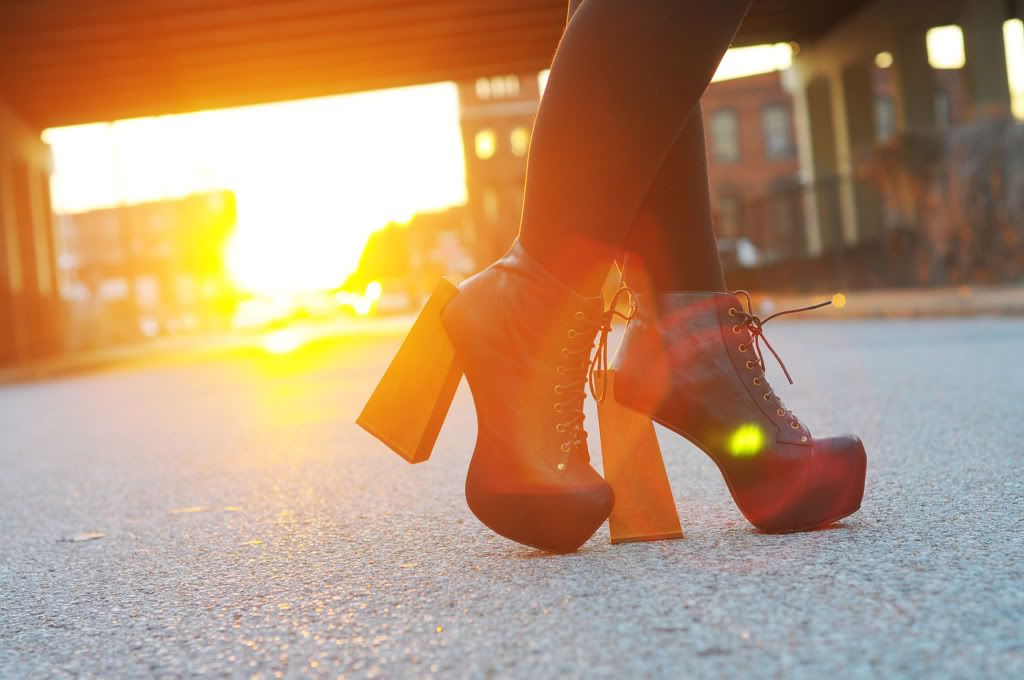 The sun was still fairly high in the sky for this day so we used it as a natural backlight. Don't mind the crazy "Helmet of Fire" (as Mike affectionately calls it) made by my hair! I'm clearly not the best candidate for the nice halo effect! Also - that's my "mawdul" face
One of our very favorite things to do when it comes to photography is to scout for new photo locations. These come in handy not only for outfit photos, but also for the photoshoots we book with clients. If it's got tall grass and/or peeling paint, we're on it! Our favorite locations are ones with a lot of texture. Grass, brick, old wood, or even a painted mural… anything that shows dimension is unequivocally better than a flat, dull surface.
While this is just a rough overview of what we use when we shoot, I'm looking forward to sharing more about our process over the next several weeks! I hope to use my new Brand Ambassador position to help inspire me to take more daily/candid photos along the way! Don't be discouraged with your current camera set-up if you're not using "pro" gear... it's not necessary! The #1 thing to keep in mind is: The best camera is the one you have with you. (You may just be surprised at how great a phone photo can be!)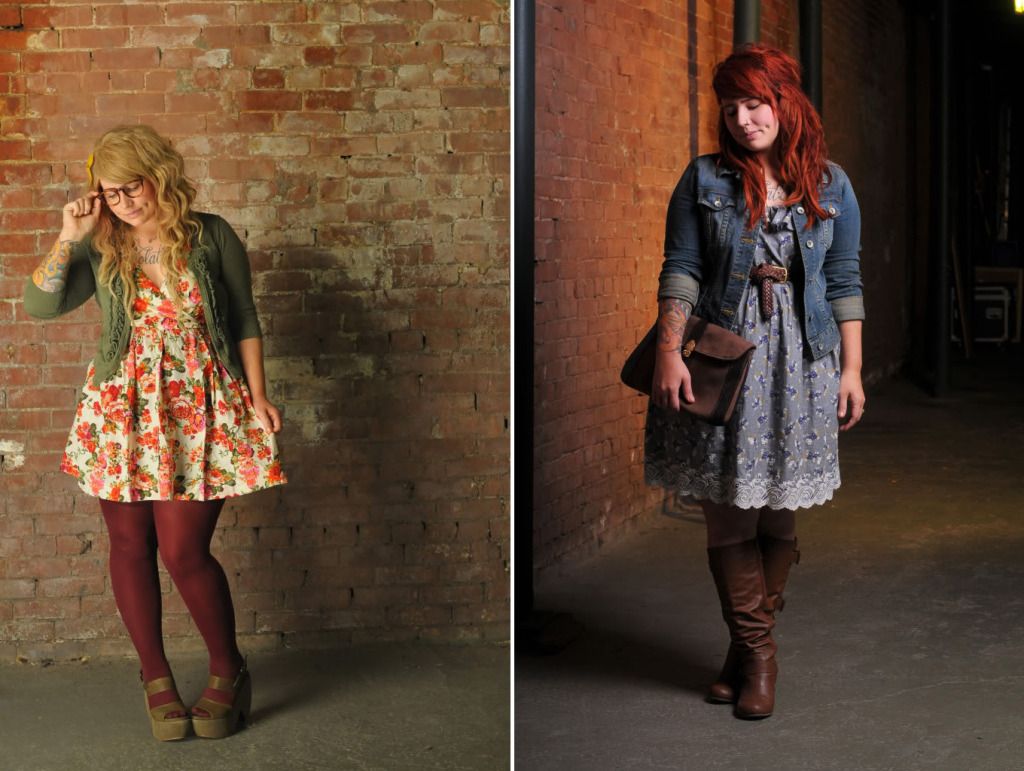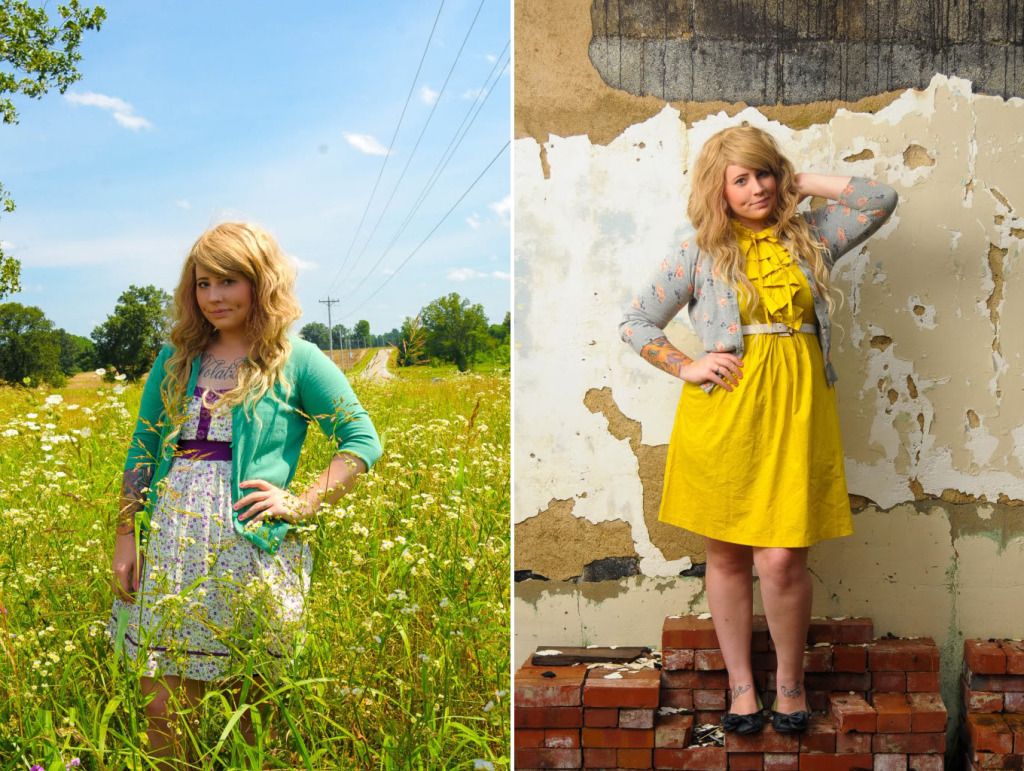 Each of the photos above posed a different lighting scenario. Off-camera equipment such as our speedlights were used to help balance the existing light. Different gels were used on the top two photos (note the difference in temperature), while the AlienBee aided in photo #3, and an umbrella and off-camera flash were used for #4.
There are a lot of exciting things happening around these parts and I can't wait to share more with you soon! Now I've got some bags to pack because this lady is heading to San Francisco later this week! How many of you call the Bay area home?! ;)
I hope you'll stick around and see what all we have in store for you honeybees over the next few months. I'm a brainstorming fool over here. Here's to a wonderful week ahead! If you're interested in following along in the Adobe Photoshop Elements experience, feel free to check out the
Facebook
,
Twitter
,
YouTube
or
Pinterest
pages! You may just get a peek at the other ladies involved in the project! xx
What gear do you have in your bag? Where are your favorite places to shoot photos?