Today I'm excited to offer up one of you lovely ladies the chance to own your very own pair of
Ugglebo Clogs
! (I have the Madrids, and they're
awesome!
) This giveaway is simple -- just enter and if you win,
you pick your choice of clog
. Right? Right!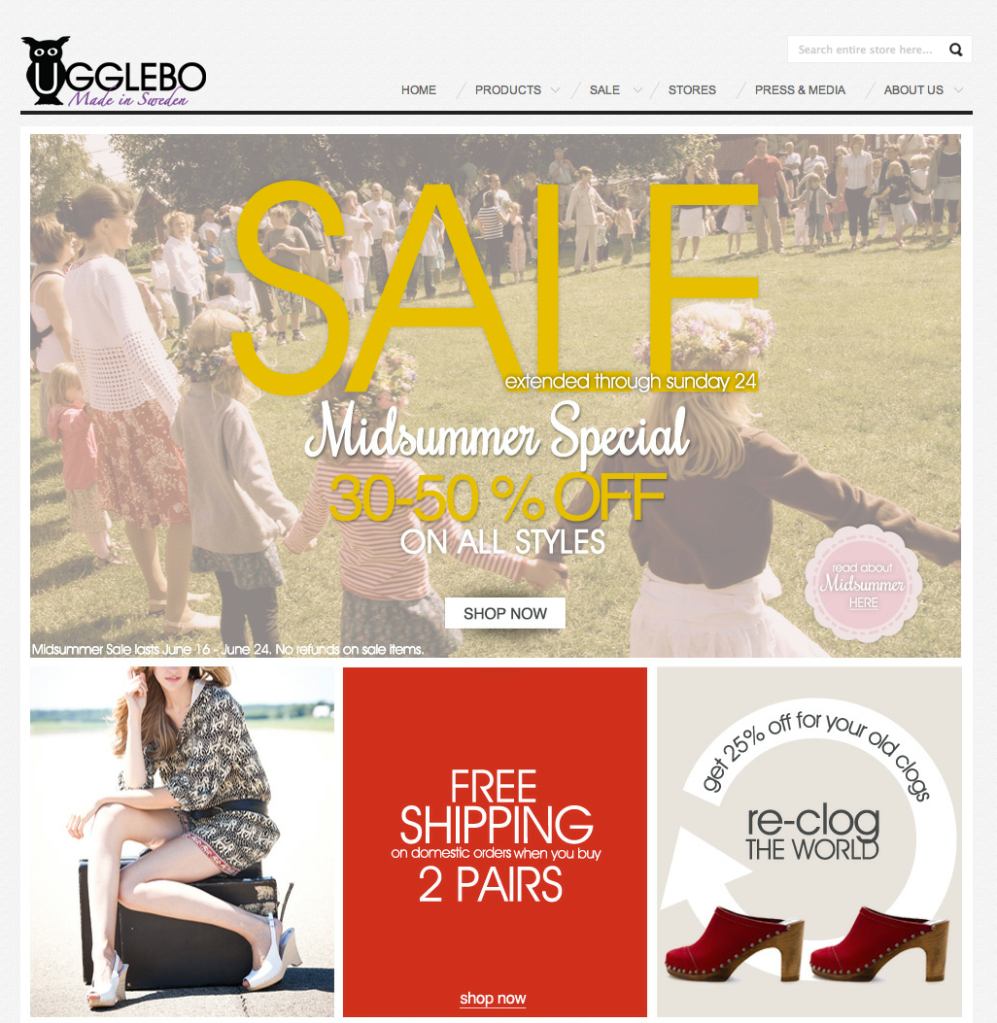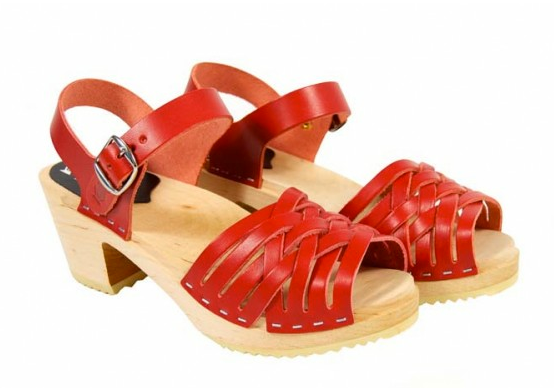 Currently going on until tomorrow is their
Swedish Midsummer Sale
, where products are 30-50% off! Act fast to pick up the clog of your choice, or you can hold out hope you'll win a pair here! Here's a little bit more about the holiday from Ugglebo:
Midsummer's Eve

and

Midsummer's Day

(Midsommarafton

and

Midsommardagen

) are two of the most important holidays of the year in Sweden, and probably the most uniquely Swedish in the way they are celebrated. The main celebrations take place on the Friday closest to the summer solstice (June 22 this year) and the traditional events include raising and dancing around a huge

maypole, gathering friends and family and eating great summer foods

.
These activities attract families and many other friends. People dance around the pole, listen to traditional music and some even wear

traditional folk costumes

. In addition, many wear crowns made of wild springs and wildflowers on their heads. The year's first potatoes,

soused herring

,

chives

,

sour cream

, beer,

snaps

and the first

strawberries

of the season are on the menu. Drinking songs (

Snapsvisor

) are also important at this feast (and many drink heavily).
An old Swedish tradition is that unmarried girls should – before bedtime on midsummer´s eve – pick seven kinds of flowers and jump over seven

roundpole fences

and then sleep with the flowers under their pillows. During the night they will then dream about the boys they will get married to.
For a more visual example, check out this (of course extremely exaggerated) video of traditional Swedish Midsummer celebrations.
♥

♥

♥

♥

♥

♥

♥

♥

♥

♥

♥

♥

♥

♥

♥

♥

♥
If you'd like additional entries, please do the following and leave a separate comment for each:
You've got 3 chances to win! A winner will be drawn later this week and contacted by email. This giveaway is open worldwide, but please note that you may only choose from the clogs collection. Thanks! Good luck!
Congratulations Brandy! Check your email! ;)