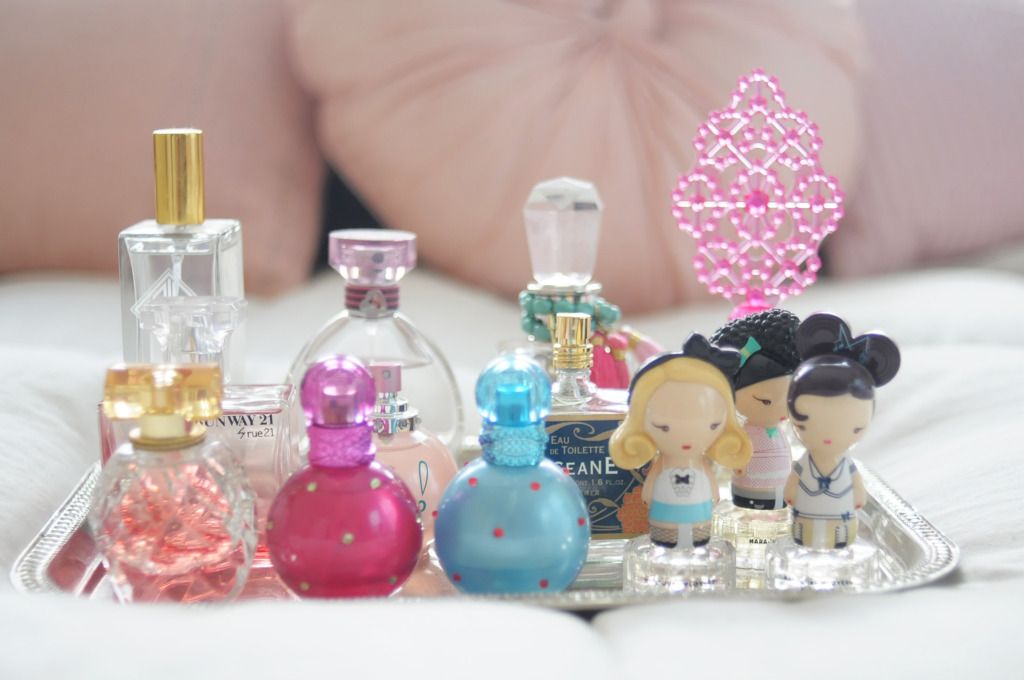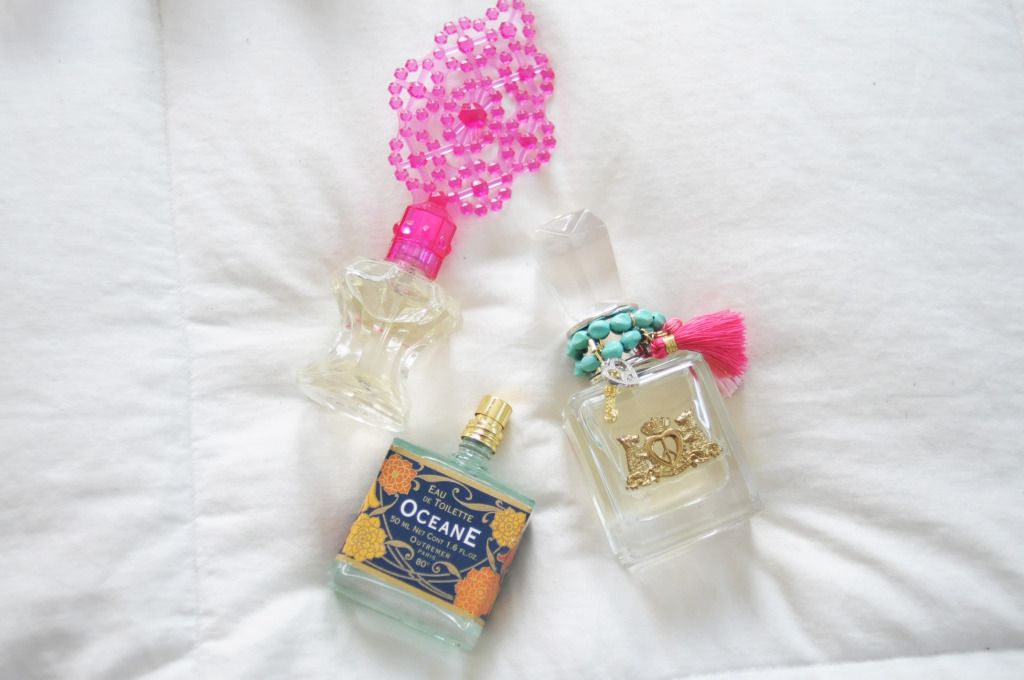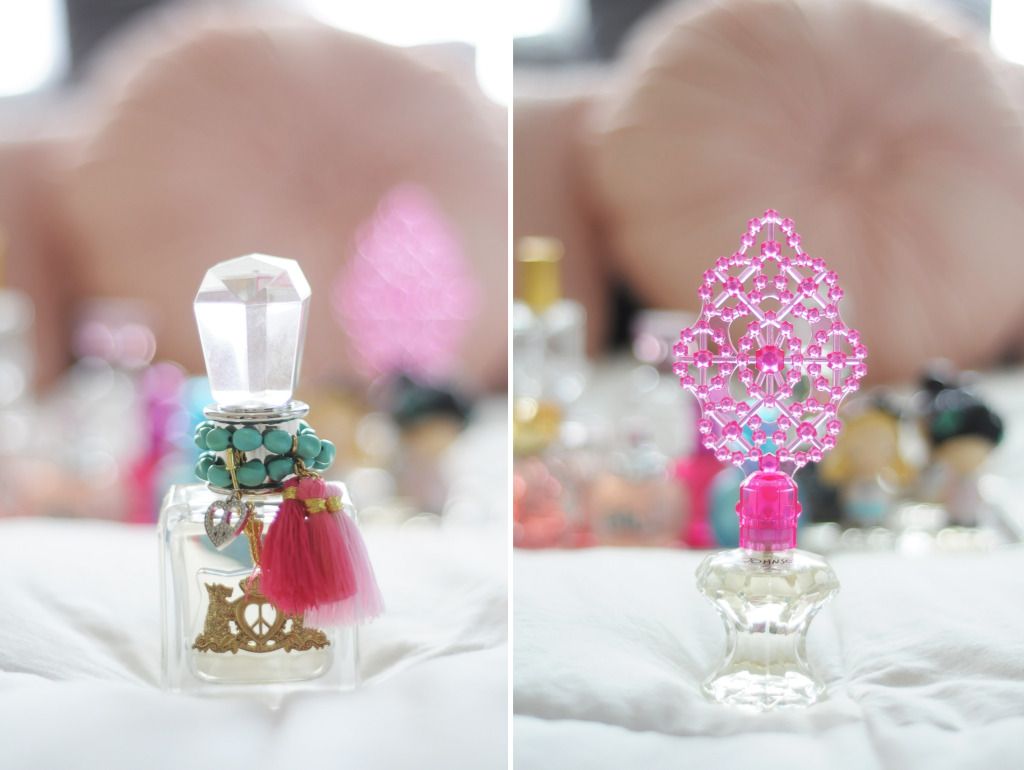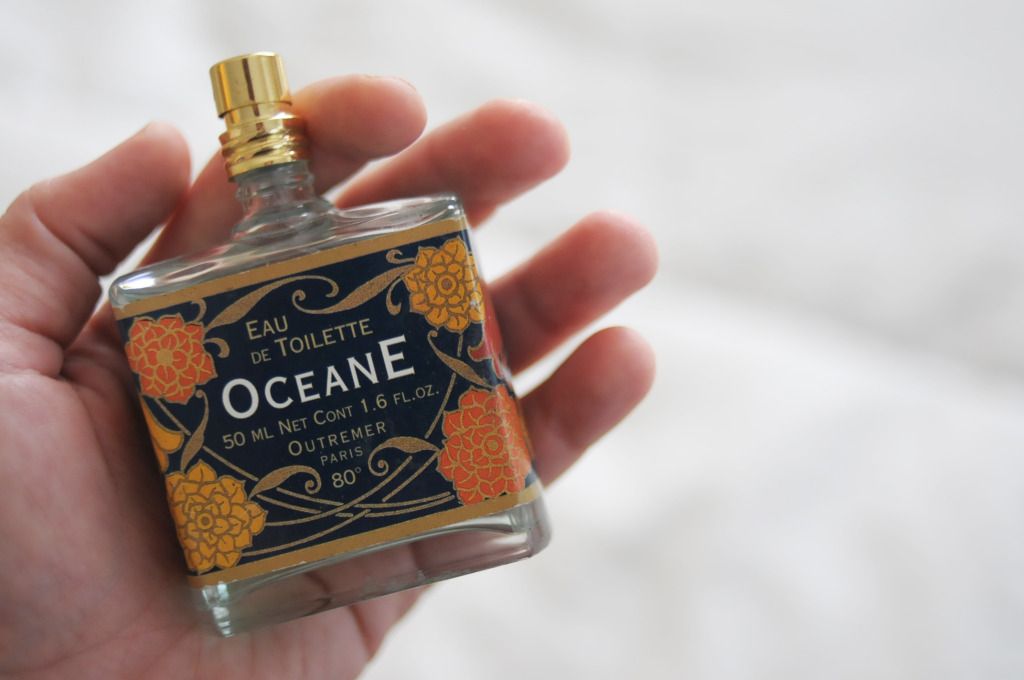 Today I thought I'd share with you my perfume tray as seen in yesterday's post! I won't lie -- One reason I really love perfume is for the fancy bottles. But even with all of the tops, tassels, and intricate shapes, my favorite is the very last bottle pictured above: L'Aromarine Oceane (and I equally love the Rose scent, too! I go back and forth between the two regularly). I first snagged Oceane at Anthropologie some years ago, and once I finally used the entire bottle it had been discontinued. That's when I picked up Rose at the local boutique, Pangea. At only $18 a bottle, they're a total
steal!
I'd pick L'Aromarine over any perfume
any day
. Still, two of my other trusty favorites include
Juicy Couture's Viva La Juicy
and
Betsey Johnson's signature scent
!
What are your favorite scents?