I almost let June pass me by before getting up this month's TAAFOMFT (whoa!) post! If you're interested in May's, just
click HERE
! Let's see what made the cut this time around...
Everything from a souvenir shark mug to rough stones, a 70's camera and a creepy brooch... you know, just keeping things varied!
When Mike and I go on a trip somewhere, we always try to fit in an aquarium. Even though Gulf World Marine Park was across the street from our hotel in Panama City last week, we never seemed to make it over. We always add shark picture frames to our collection when we visit a new one, but since we didn't technically go to an aquarium (just, you know, the ocean!) we decided to add a mug or two to my shark collection. I got this "Sharks of the 7 Seas" mug and a travel shark mug, too. I don't care how kitschy, I don't care that it says Panama City on it... I'm just excited to have another shark mug! ;) I also snagged a shark tooth magnet (the black half sphere up there) for my magnet collection... I may or may not have also picked up a Great White magnet. Sorry I'm not sorry! haha --
Also making the cut would be:
NARS blush in "Orgasm"
as well as
NARS lipgloss in "Ophelia"
-- 2 gold spike bracelets I picked up from the Arm Candy collection at
Edition 01
(you can also get them for
quite a bit cheaper at ASOS
, too bad I didn't know that then!) -- a beautiful gold herringbone rib necklace that came in one of my recent
Stitch Fix
packages (I'm 3 boxes behind in sharing!) -- the MAC 190 brush -- a creepy clown brooch I snagged at the Flea Market Sunday, as well as some rough stones from "Rick the Rock Man" -- last but most certainly not least, a 1970's clone of the original Diana camera. It still works and everything! I like to set it with our Diana F+ and Diana Mini so they're a little collection.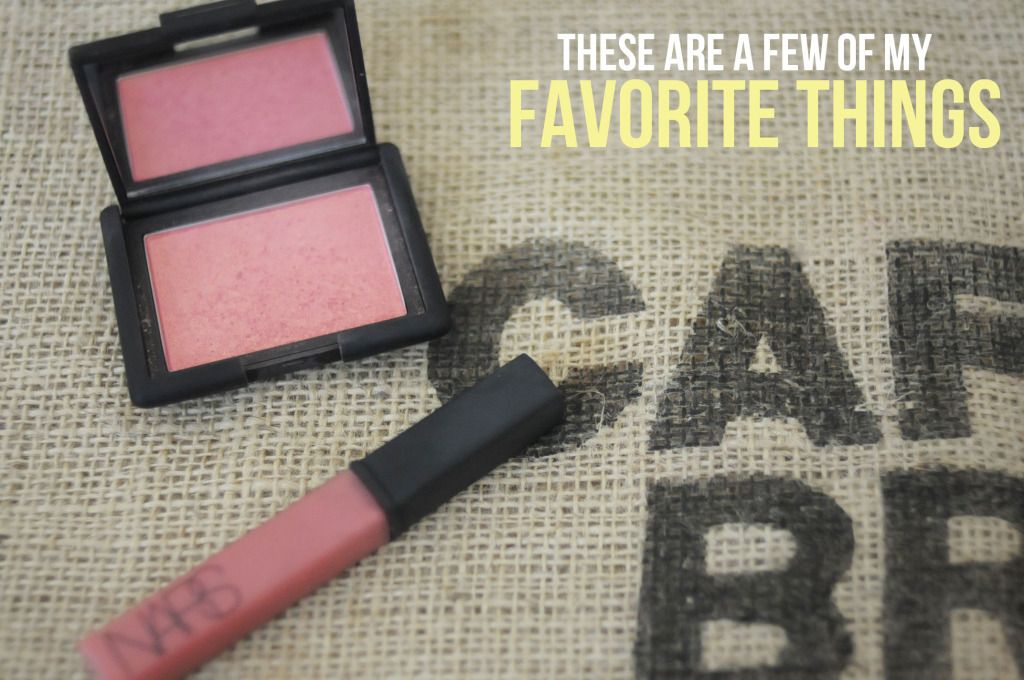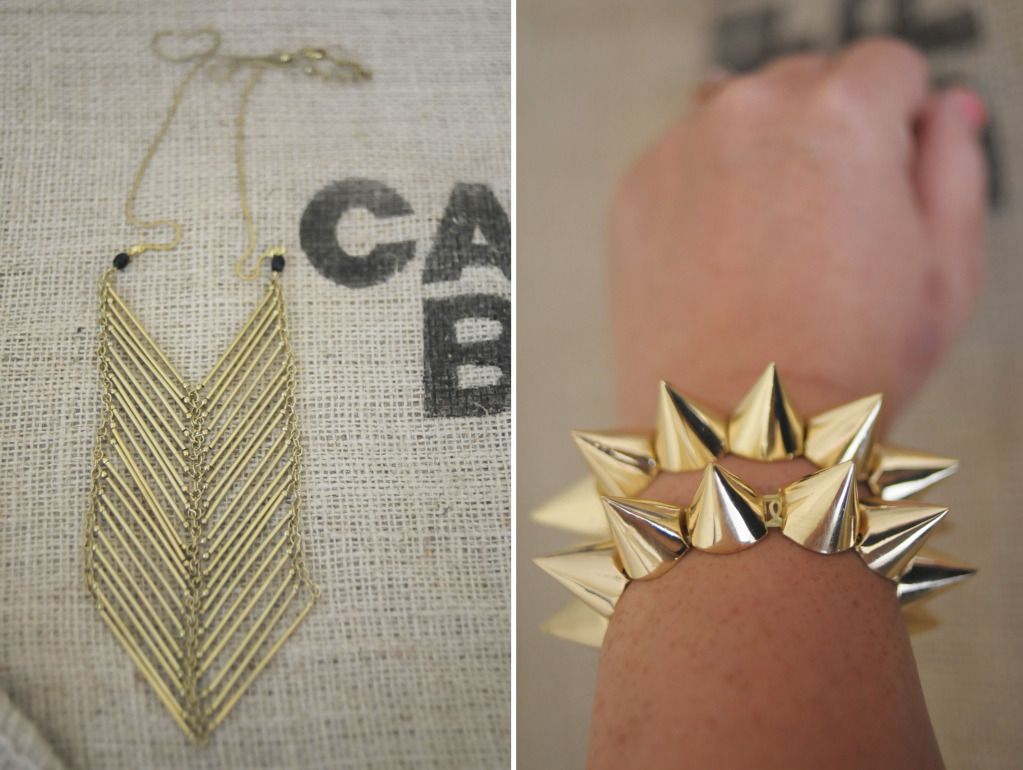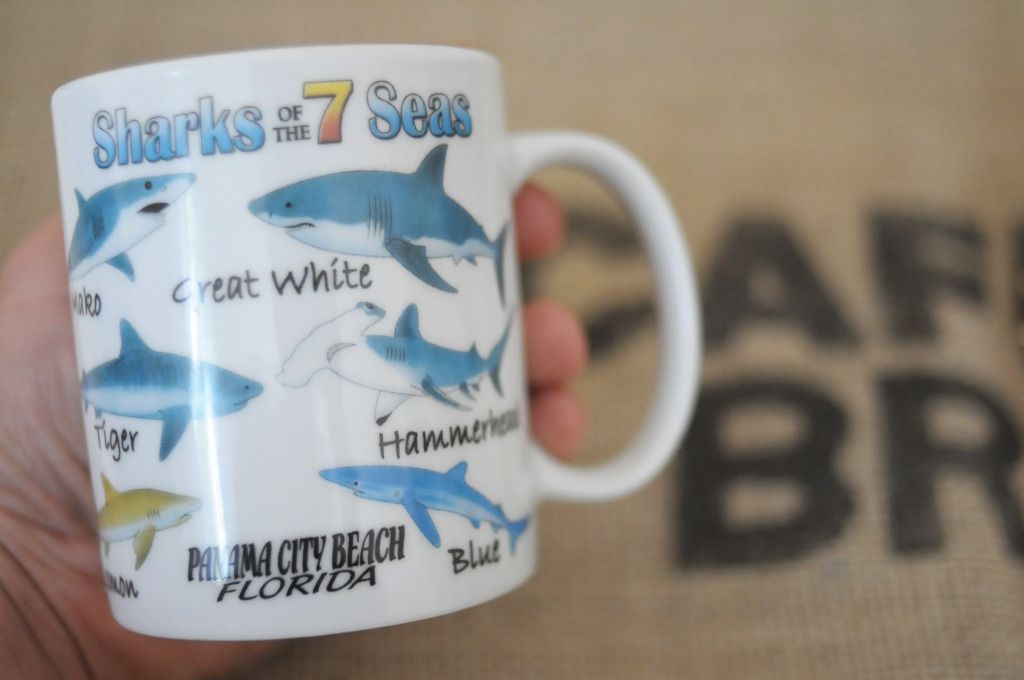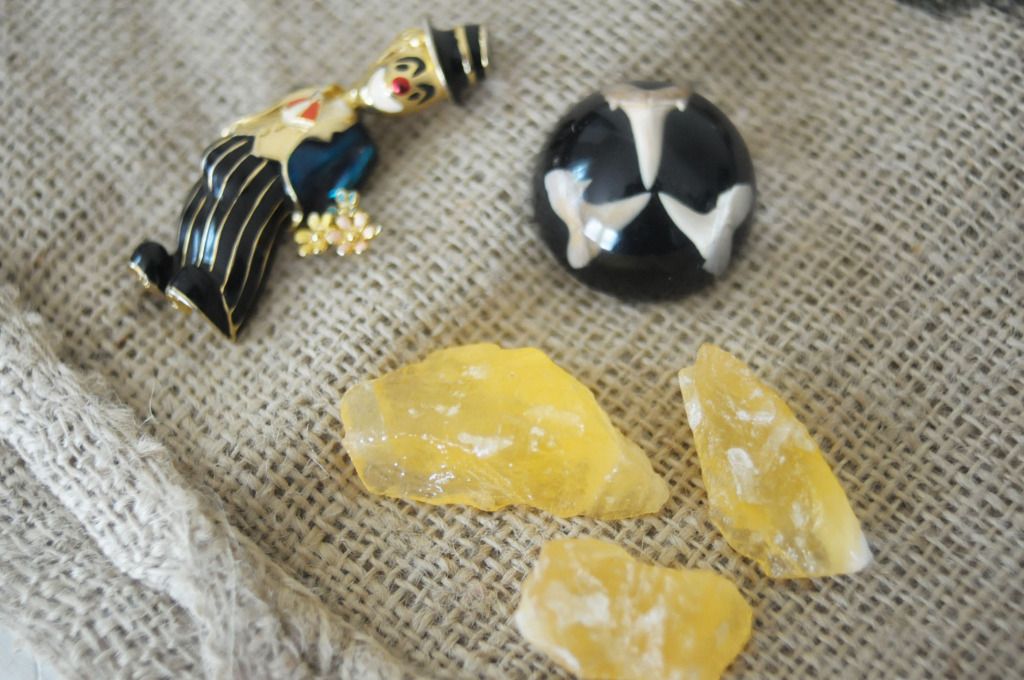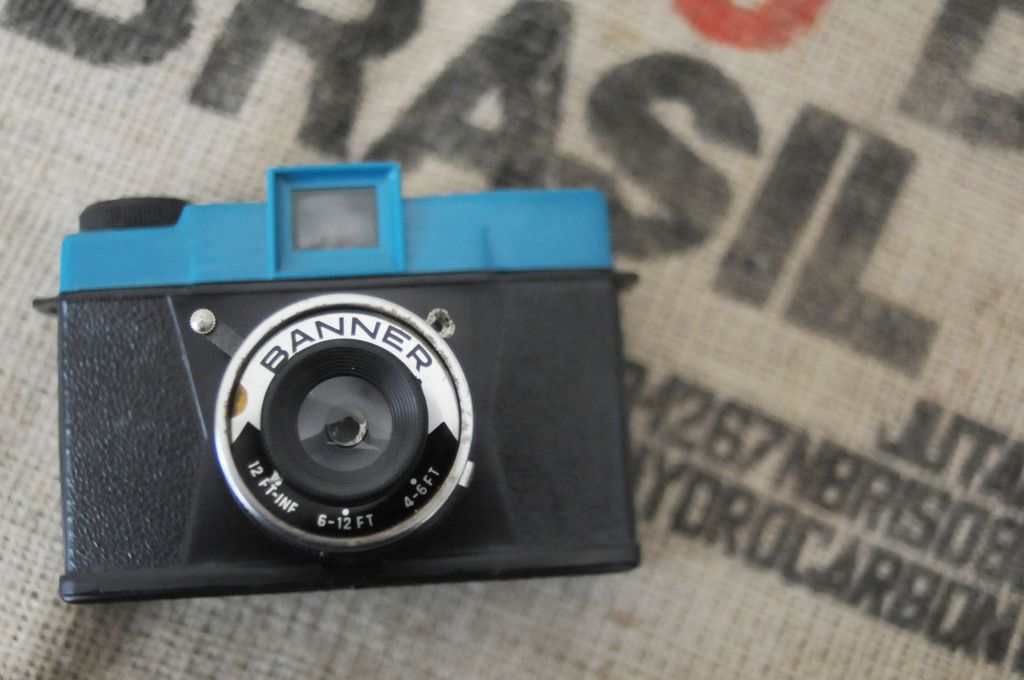 What are your current favorite things?
Speaking of 1970's goodies... our little family is hopping in the car and heading to Indiana today in pursuit of something incredible from the 70's! Here's to hoping it's just as perfect in person as it is in pictures! ;)
Tomorrow I'll be sharing June's sub-box round-up, too!