This outfit is from a couple of weeks ago before setting out on my whirlwind adventure. I haven't had a chance to shoot any while being gone but I'm hoping to snap one of what I'm wearing today. (Hint: My favorite shoes...
my Gavinas
! Seriously do yourself a favor and go buy these babies!) Anyway, I've kind of fallen in love with this outfit. It's been a while since I wore my lace biker jacket, but it was perfect for this pinstripe dress and
cream/red shoes
! I'm also continuing my clutch fascination with
this new Flea Bag beauty
! I have another Flea Bag, too, and I'm constantly afraid I'm going to get them dirty! Cream and white are not my strong suits haha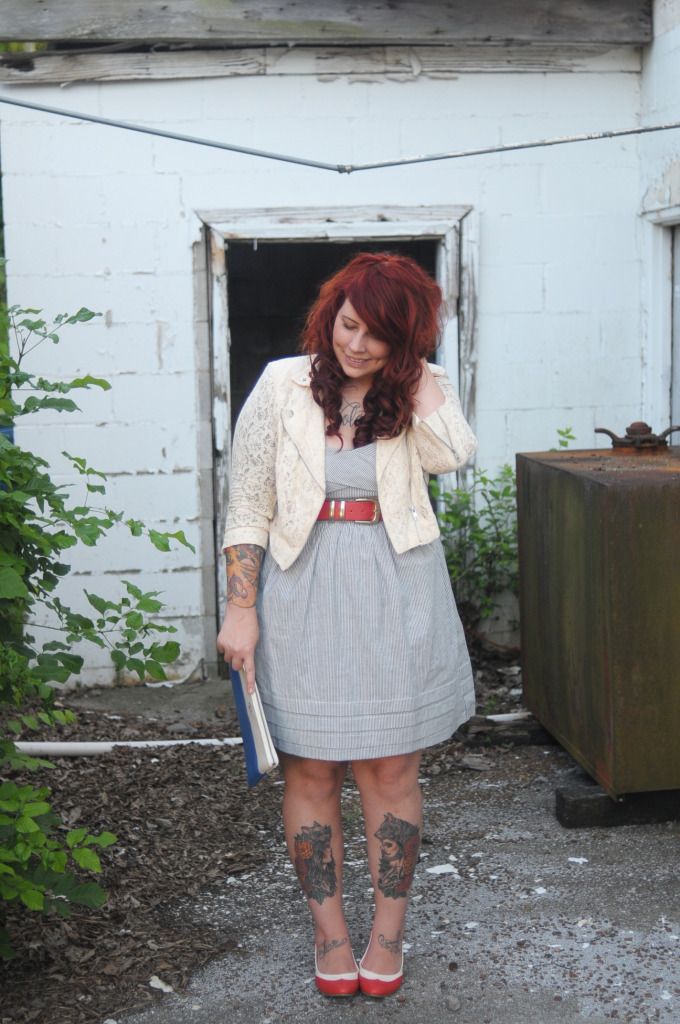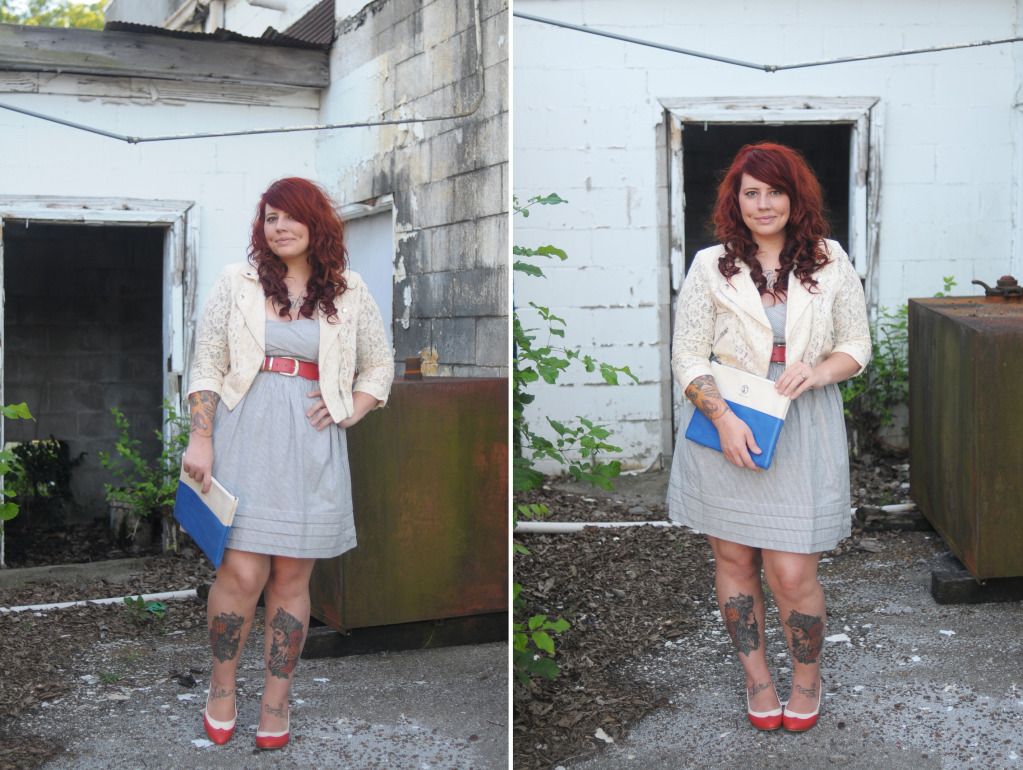 Today I'm focusing on getting back into the groove. We spent yesterday at the Flea Market and we left with some doozies so I'll have to share those soon! We got the itch to redecorate the living room last night at midnight so maybe that'll light a fire under my butt to finish the entire house so we can share! We've only been here 4.5 months... ahem. haha! I'm totally one of those people that
loves cleaning
(for the most part... scrubbing that bath tub yesterday wasn't my idea of a good time), so I'm breaking out the big boys. Dusting everything, scrubbing everything, and daydreaming of stuff like legit vacuums and pressure washers. My car could really use some TLC, too. Maybe with a fancy
Dyson handheld vacuum from Argos UK
, or an entire fleet of detailers... whatever will do the trick haha! As far as "work" goes, if you've emailed me in the past 2 weeks and yet to hear a response, it's on it's way today! It'll be nice to get back into a normal work routine. Here's to hoping I can do it!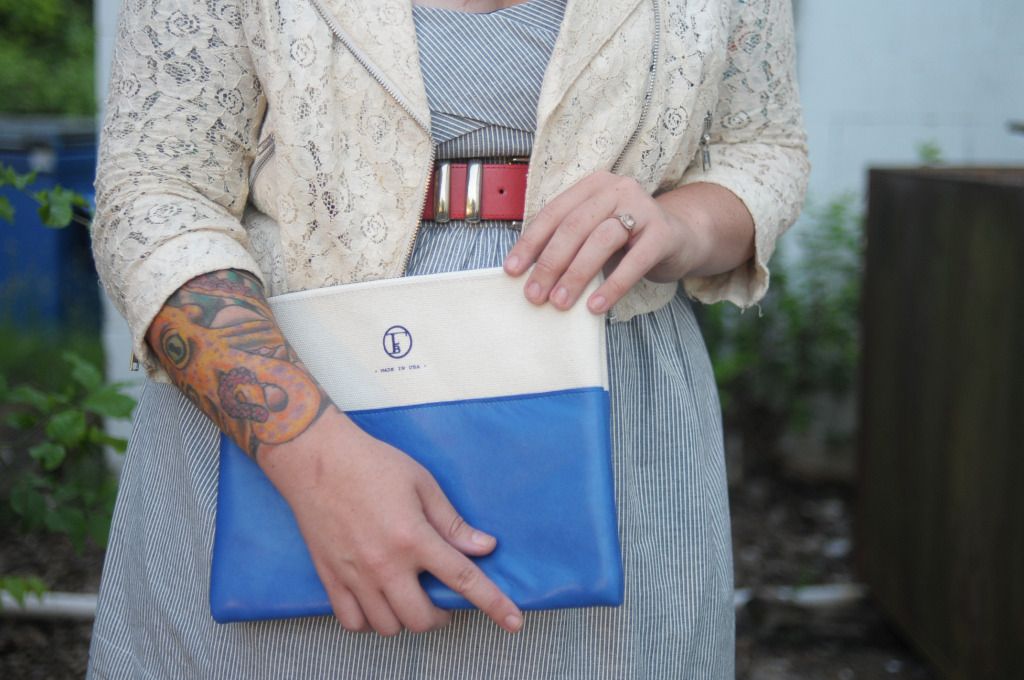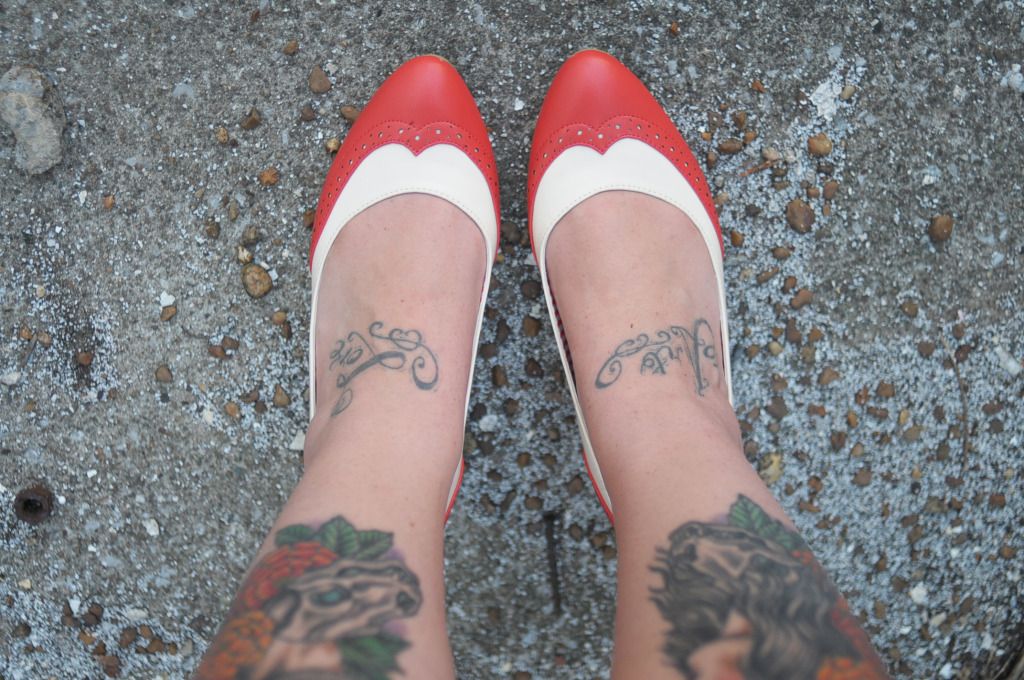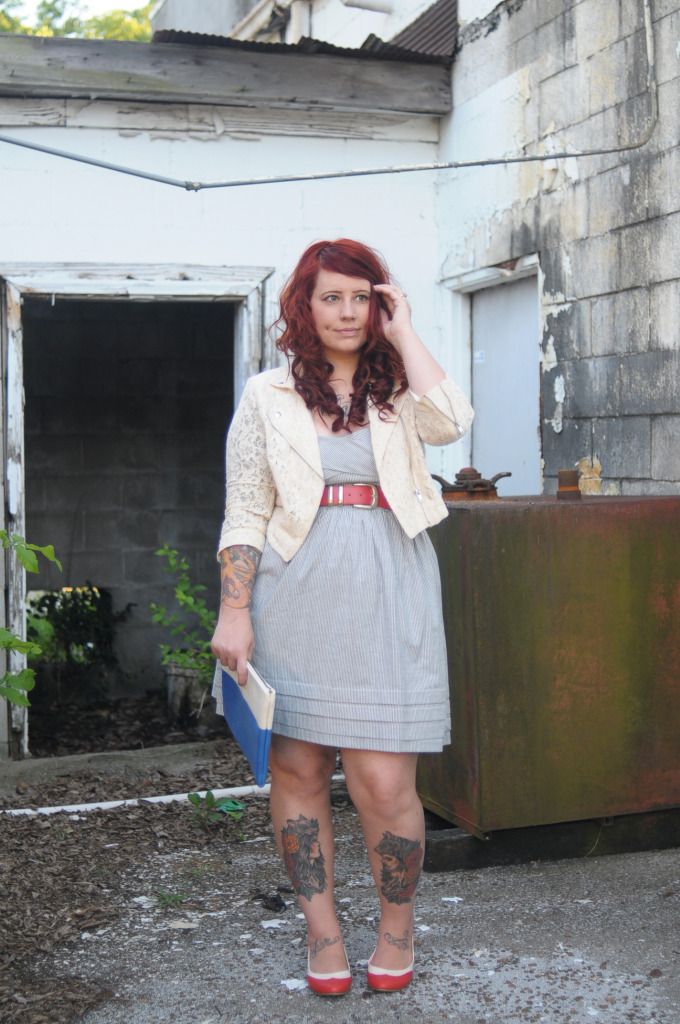 Also working on some announcments for (hopefully) this week, followed by a Kaelah's Closet cleanout and trying out some fun DIYs we came up with last night. I'm feeling motivated, y'all! Here's to an awesome week ahead! Anything exciting on your agenda this week?
Dress via Ross
Belt via thrift
H&M lace biker jacket
Flea Bag Traveler Clutch via Edition 01 (get $100 credit just for signing up!)
Ida flats c/o BAIT Footwear