A little late to the game, I know! I tried posting this yesterday and then our internet went out just as I was formatting the first line. Guess it was the universe's way of telling me to get outside and enjoy the fresh air! (And we did! More on that later!) Right now let's check out a sweet little grab bag from two of our awesome May sponsors!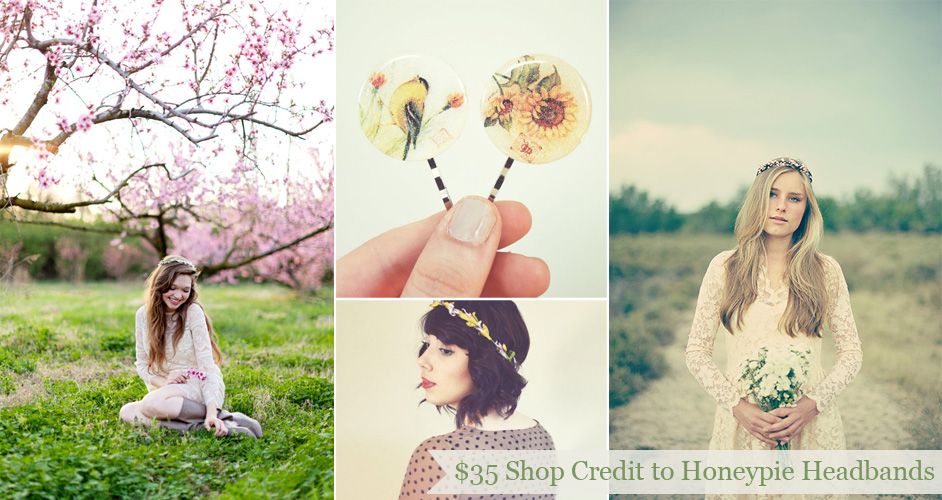 Kaley is offering up a $35 shop credit to her Etsy store, and this is what she has to say about her shop + blog!
"Hello, hello! My name is Kaley, and I'm the gal behind
Cold Hands + Warm Heart
. I'm a lover of baking, crafting and all things nerdy. I also run the online shop
Honey Pie Headbands
, where you can find whimsical hair crowns, vintage floral headbands, and cute button hair clips. When I'm not a busy bee working on new designs, I love to bake cookies, work on embroidery projects, play video games, go to craft stores + yard sales, read and snuggle with my pug, Dexter."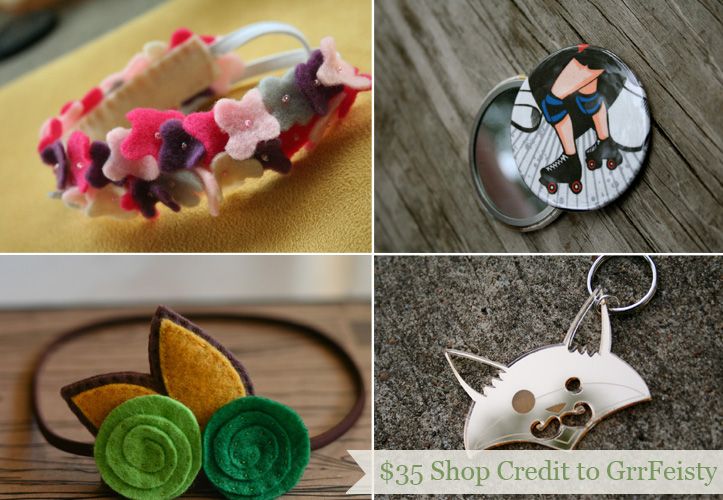 "I'm
Roxy
- I teach math, play roller derby, and hang out with my 3 huge dogs! I also love creating cute things. :) Spend your
shop
credit on quirky accessories for women, children, and even men! Geekery for all!"
♥ ♥ ♥ ♥ ♥ ♥ ♥ ♥ ♥ ♥ ♥ ♥ ♥ ♥ ♥ ♥ ♥ ♥ ♥ ♥
♥ ♥ ♥ ♥ ♥ ♥ ♥ ♥
In order to be entered to win this prize pack, please visit the sponsors above and let me know what you'd snag with your winnings!
Leave a comment below and please be sure to leave an email address or Twitter username so I can contact you if you win!
For additional entries, please do the follow & leave separate comments below:
+ Follow each sponsor on Twitter (Up to 2)
+ Like each sponsor on Facebook (Up to 1)
+ Follow each sponsor's blog (Up 2)
That's six ways to enter. Good luck! A winner will be drawn and announced at the end of next week!


Congrats to Chantilly Songs!