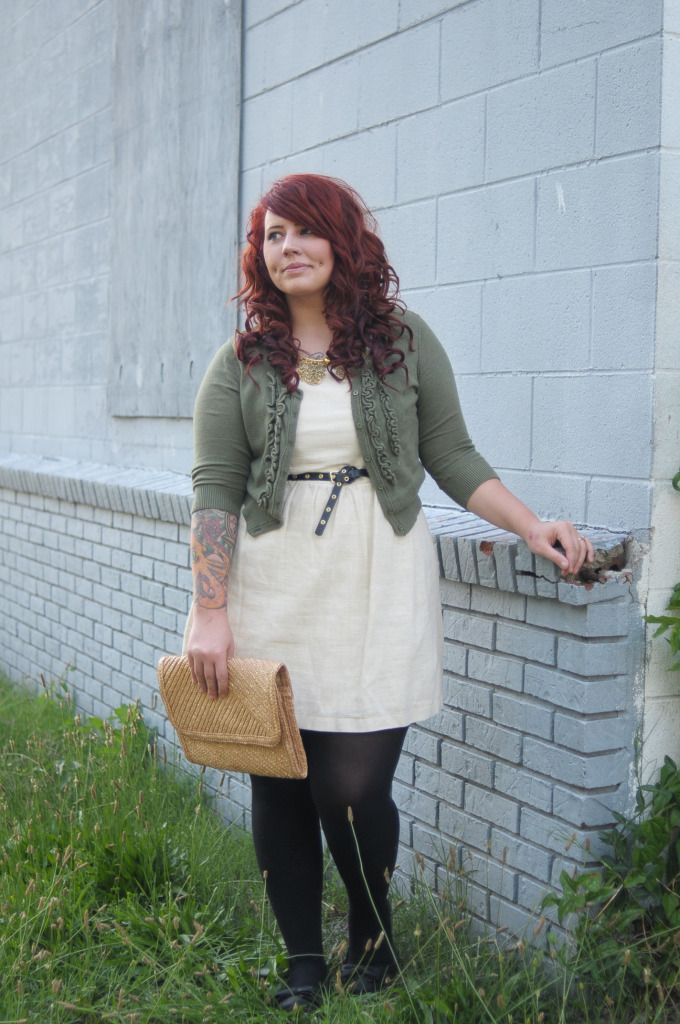 Today is the moment of truth! And by that I just mean I'll be opening the bar for the first time by myself (during the work week) and I'm slightly terrified. In my 6 years at this bar I've never worked on a Tuesday. Doesn't sound like a big deal, but all of the prices are different and it's normally really dead. I'm kind of nervous honestly. I'll work 3:45pm til 12am, and that doesn't include driving to and from. Then I'll work 3:45pm til 2:30am tomorrow (and Friday and Saturday!) Ahh! This is the week I have not been looking forward to! haha Luckily Mike will be there to help keep things under control and keep me company, too. I'm looking forward to 3am Saturday night. We're hopping in the car with my parents and Toby to head down to the beach for the week. Mike and I plan on sleeping most of the way down... I have a feeling that won't work quite as we hope!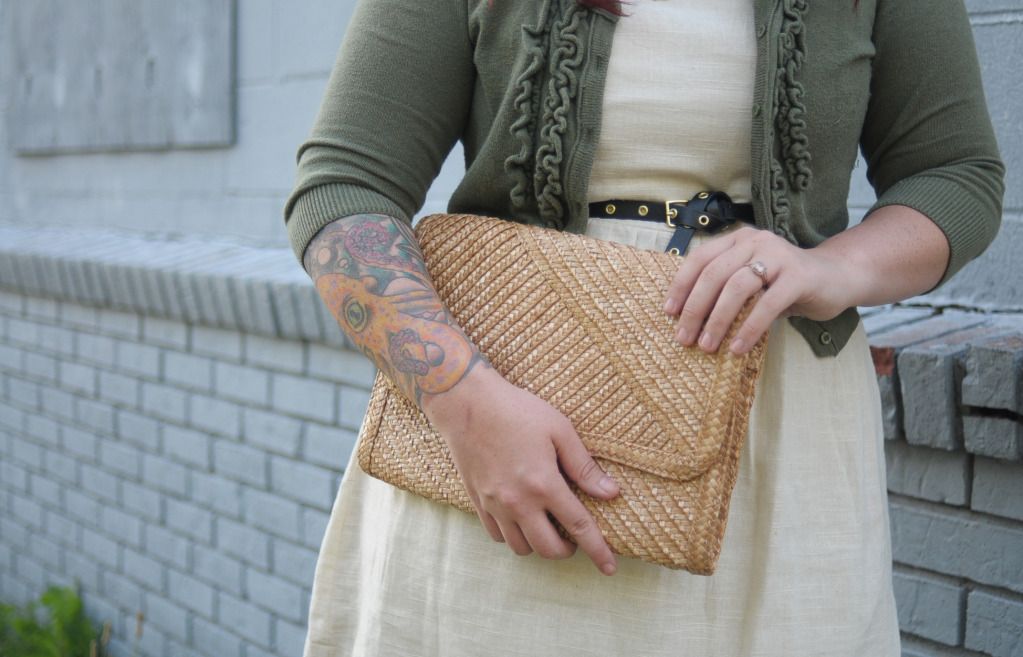 Nothing too special going on with this outfit, but I managed to wear it on the rare day it felt like Fall here in Nashville. The clouds blanketed the sun for most of the day and there was an oh so nice breeze. All of the pieces in this outfit are pretty old honestly, less
the gold collar necklace
. It's hard to see in the photos and I only now realized I didn't get a better close up.
You can see it here
! It's a really really pretty statement piece. This clutch was a 15 cent Goodwill Outlet score from back in the day.