Let me preface this little DIY with this: It's simple. So simple that I probably shouldn't even call this a tutorial (so I won't). I was first inspired by
the second image from a past WW post
and I thought "Oh hey, that's cute!" so I did it. Our wedding is going to be very low-key, DIY driven, and Southern. What is more southern than mason jars (aside from Paula Deen)? Exactly. I love a little spray paint, and I've shared painting vases in the past to mimic milk glass. This is perfect for your windowsill, your dinner table, your desk, or your wedding centerpieces. Below I'll show you 4 different stylings of it and let you get to work! Enjoy!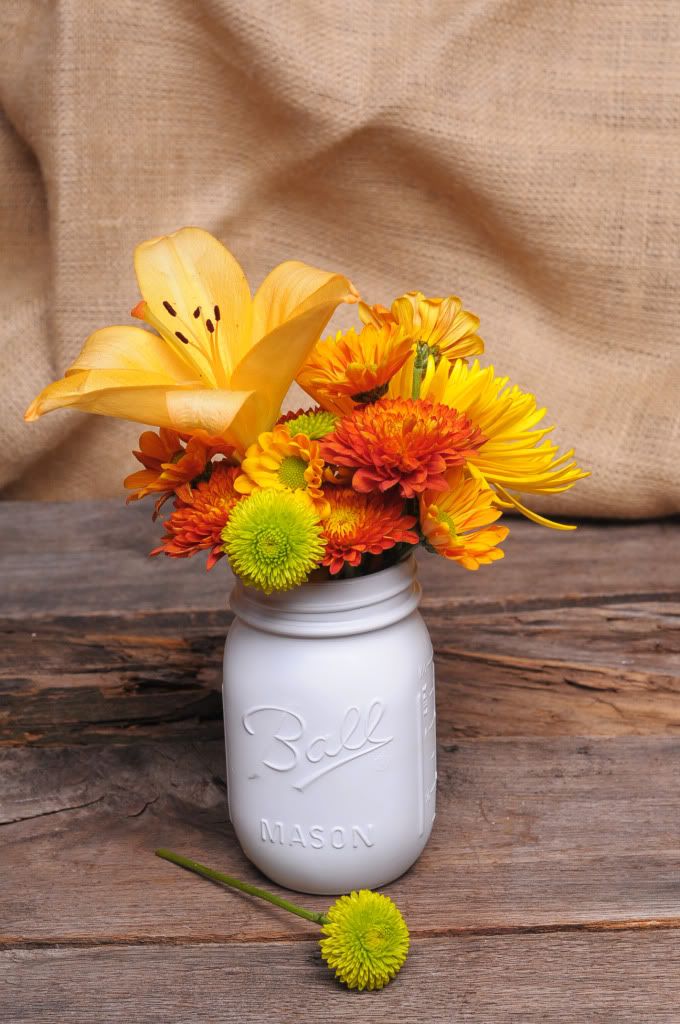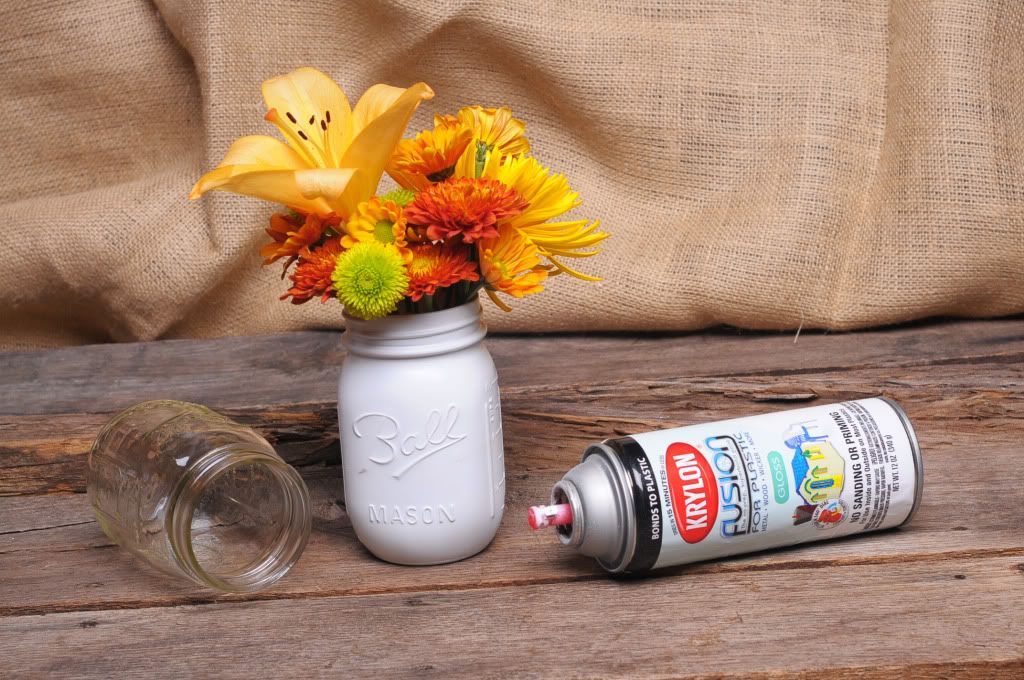 All you need for #1 is a mason jar and spray paint. Guess what you do with them? Yep. Simple.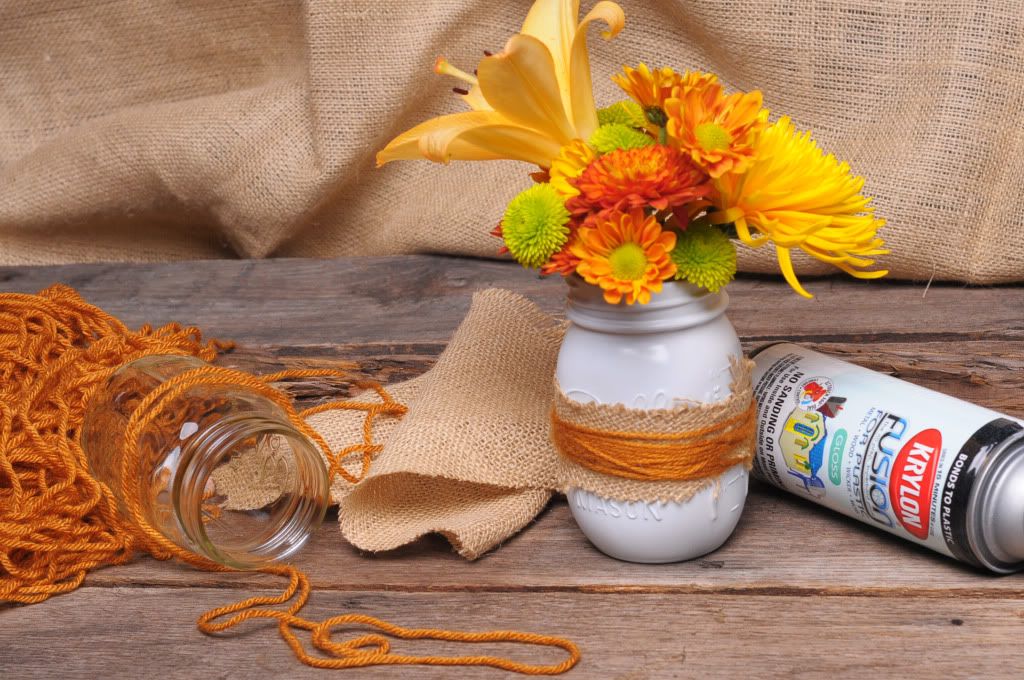 #2 is a mason jar, spray painted white, wrapped with a rough piece of burlap, and secured by a few rounds of your favorite color yarn. The best part is that you don't need any glue or anything. Use the yarn to secure the burlap and tie it in the back. It'll slip right off so you can slip a new cover on it!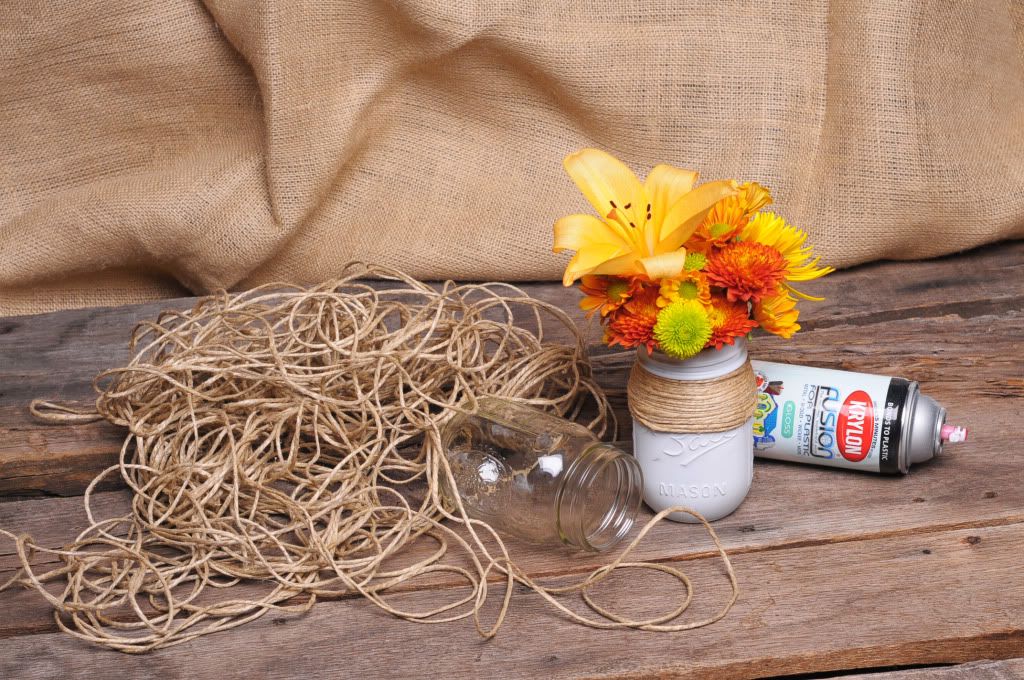 #3 is just the spray painted mason jar with some thick twine or jute wrapped around the top. You can do this around the top, the middle, or the whole thing. It gives it a really fun rustic vibe!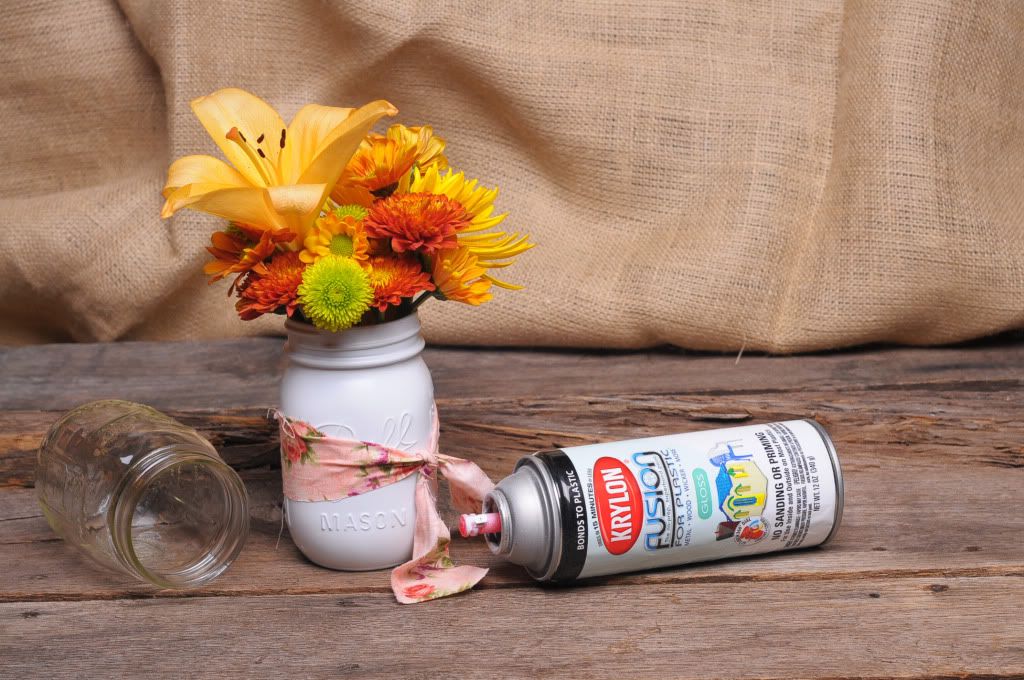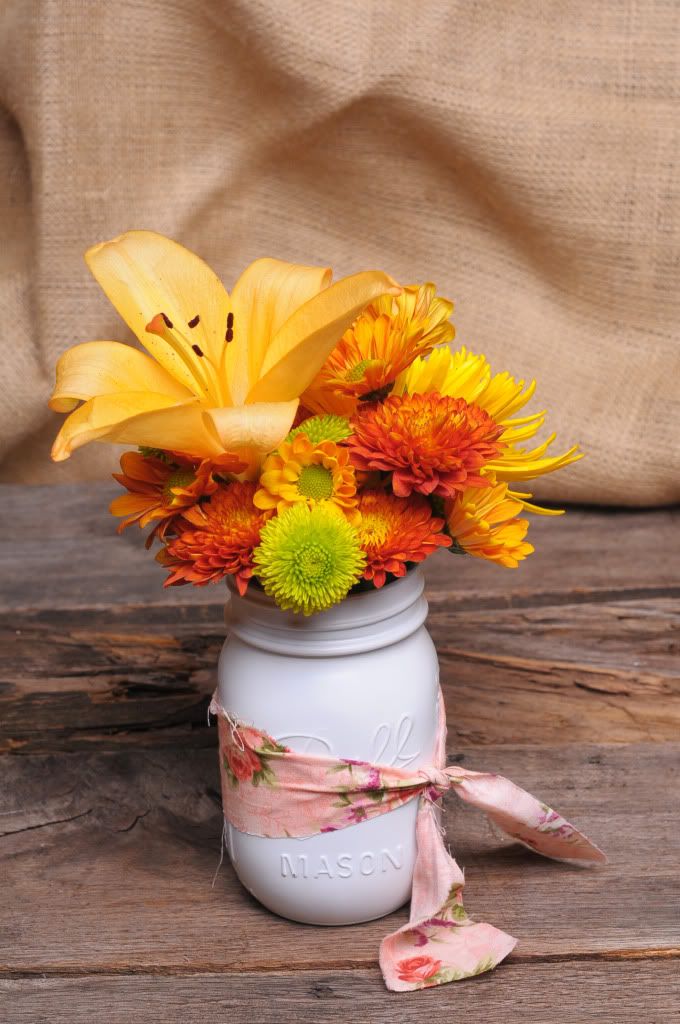 #4 is just some hand-ripped cotton fabric wrapped around and knotted in the front. Seriously... it doesn't get much easier than that!
A few tips I've learned from spray painting glassware:
1. When in doubt, use glossy spray paint. I'm a huge fan of a matte finish, and the matte looks great in colors, but more often than not the white matte spray paint comes out like a chalky primer. It's really really gross to the touch and it doesn't give you a smooth surface. The glassware is typically shiny, so keep it simple with the gloss!
2. Use brown for an earthy tone, baby blue or pink for a baby shower, and maybe black or orange for halloween decor!
3. When you're doing pastel colors like blue, pink or yellow, do a base coat of white glossy spraypaint first. This will help the colors really pop and be even!
4. If you want to make the decor on the jar more permanent, use a little bit of hot glue to secure the burlap/twine/etc.
I thought #2 was the perfect look for Autumn so it's now sitting on my desk next to my computer. It's the perfect punch of color for the season and I think having fresh flowers nearby is always inspiring! xo