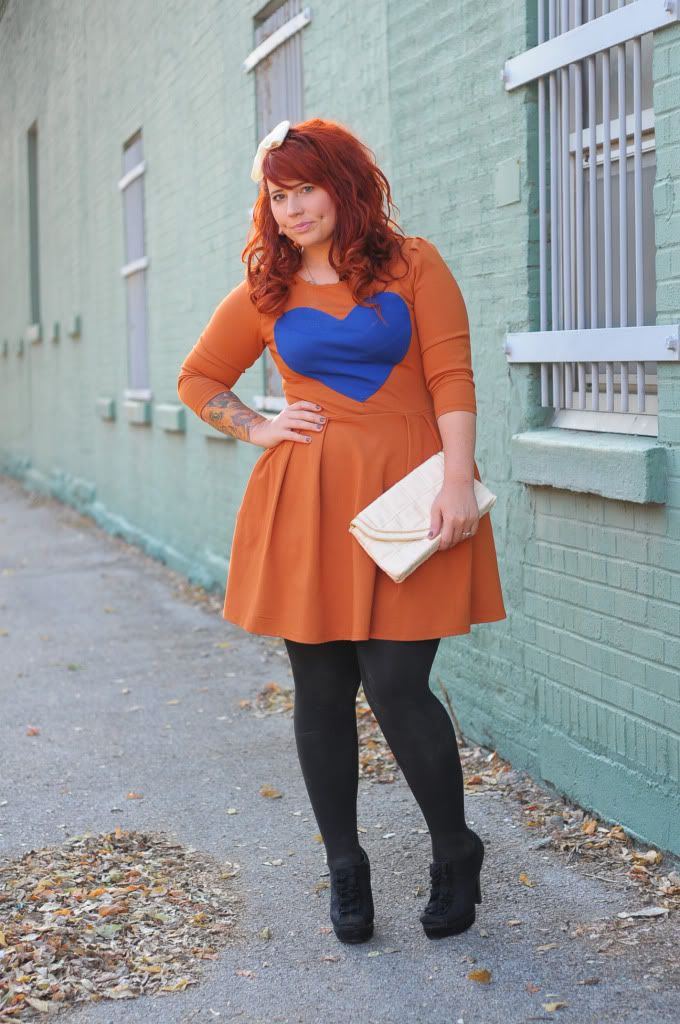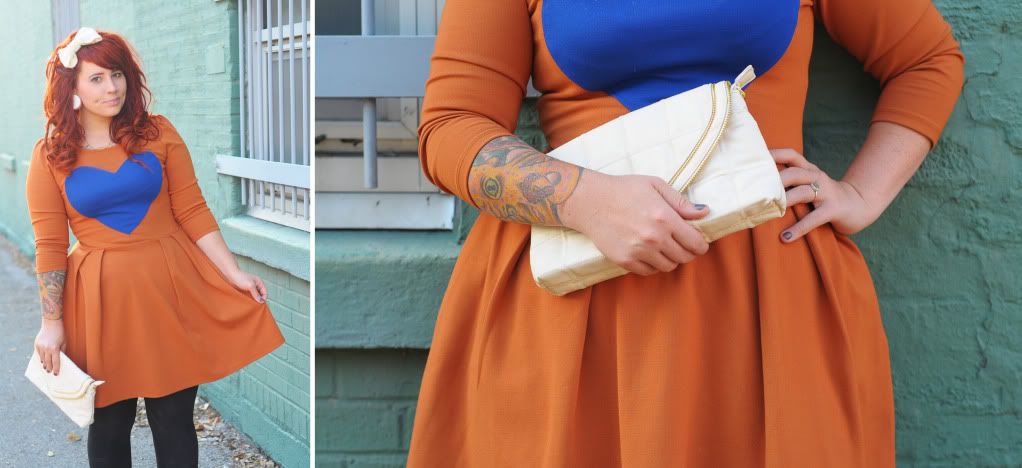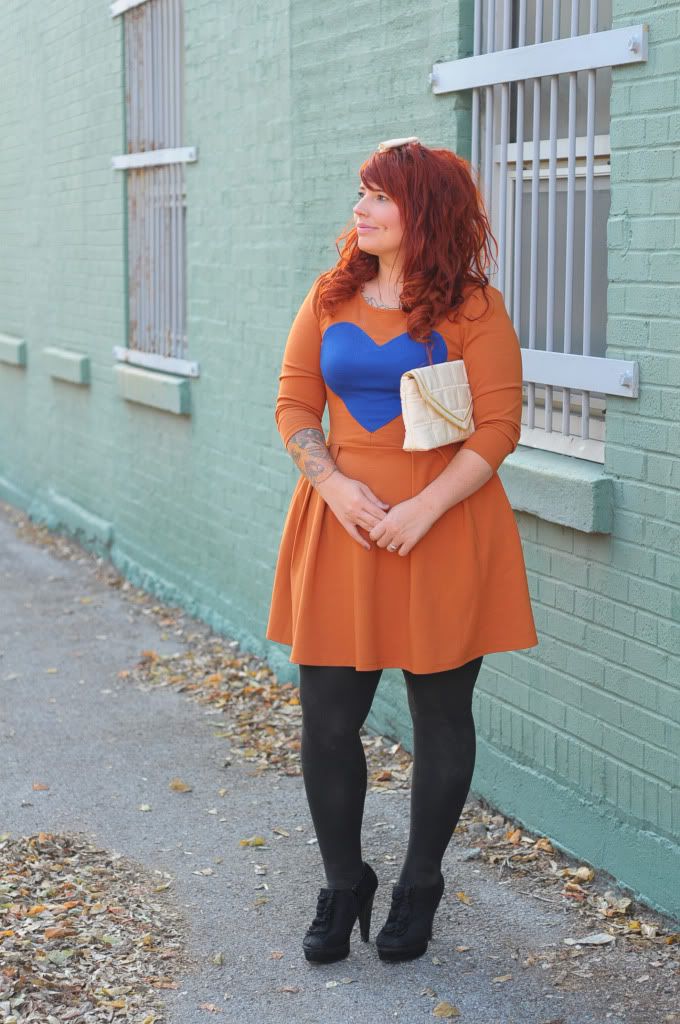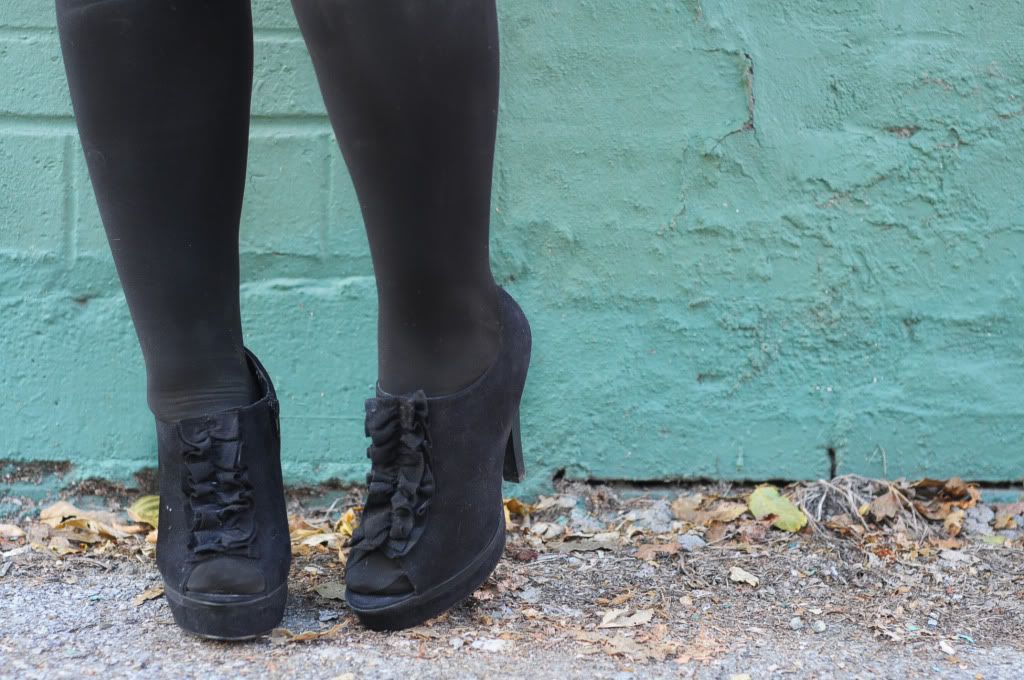 ModCloth asked a group of bloggers to take part in their Frocktober event and I'm happy to be included! Each of us received ModCloth's new Frocktober dress to style up in our own fashion to help spread the word. In case you're not familiar (Unless you're from Australia you might be like "WTF mate?" Bonus points if you know that reference!), Frocktober is an organization created by some twenty-and-thirty something gals who want to help spread awareness for ovarian cancer. Frocktober hails from Australia but that doesn't mean girls (and guys!) worldwide shouldn't be up to date on detection and prevention. Check out the information below to see how you can get involved!
Just a heads up, the Frocktober dress just launched on ModCloth's site today and 20% of the sales from each and every ones goes straight to the Ovarian Cancer Research Foundation (OCRF) of Australia!
Purpose:

Frocktober is all about wearing dresses during the month of October to raise funds and awareness for ovarian cancer research. Currently, there is no appropriate early detection test for ovarian cancer. Frocktober supports the Ovarian Cancer Research Foundation in Australia in the search for an appropriate screening test, with the ultimate aim to improve outcomes for patients and their families.
How to get involved:

Visit the website www.Frocktober.org, click 'Start fundraising' and follow the prompts.
If you're curious what the dress is like in real life: it's heavy! Like, the super-nice-quality heavy that is perfect for Autumh/Winter. It's comfortable by itself but I can just imagine layering it up for the cold weather! I can't wait! And the color... *swoon!*. I decided to keep my styling super minimal and easy. Black tights, black ruffle heels and pops of ivory! I honestly sort of felt like a superhero in the dress! The big heart on the front like my symbol, and no solid superhero is without tights (except maybe Wonder Woman!). How would you style this dress?
If you're interested in ways you can help raise money and awareness for Froctober and the OCRF, check out the suggestions below!
Ideas for Ways to Raise:
There are many ways to raise, and how you adopt the Frocktober challenge is up to you! Here are some of our favourite frocking fundraising activities:
•

Don a frock

all month, half of it, or even a week and get sponsored for it! This is the original Frocktober challenge. So original that it's almost retro.
•

Blog about it!

Blog about your frockscapades to the WWW. Photograph your frockin' efforts, show them off to the world and get sponsored for it!
•

Morning

/afternoon teas; nothing's better than a decadent cup of tea in your favourite frock. Call your frockish friends; turn the kettle on, put out some dollar-dazzling slice and your event is complete!
•

Challenge

your mates. How about your school buddy who has worn only pants since 1997, or your male friend who can't say no to a dare? Put your money on the table until they get a frock on.
•

Frock Friday

Tell your colleagues to get involved and book out a Friday to have some frivolously frocky fun at work. Ask your office manager to organise the party pies and beers for 5ish!
•

Frock swap

! Organise a clothing swap with your friends – there are sure to be some hidden diamonds in your wardrobes. How resourceful! How quaint! How Frocktober!
How you get involved is up to you – just remember that it's all for a frocking good cause: Raising funds & awareness for the Ovarian Cancer Research Foundation in Australia.