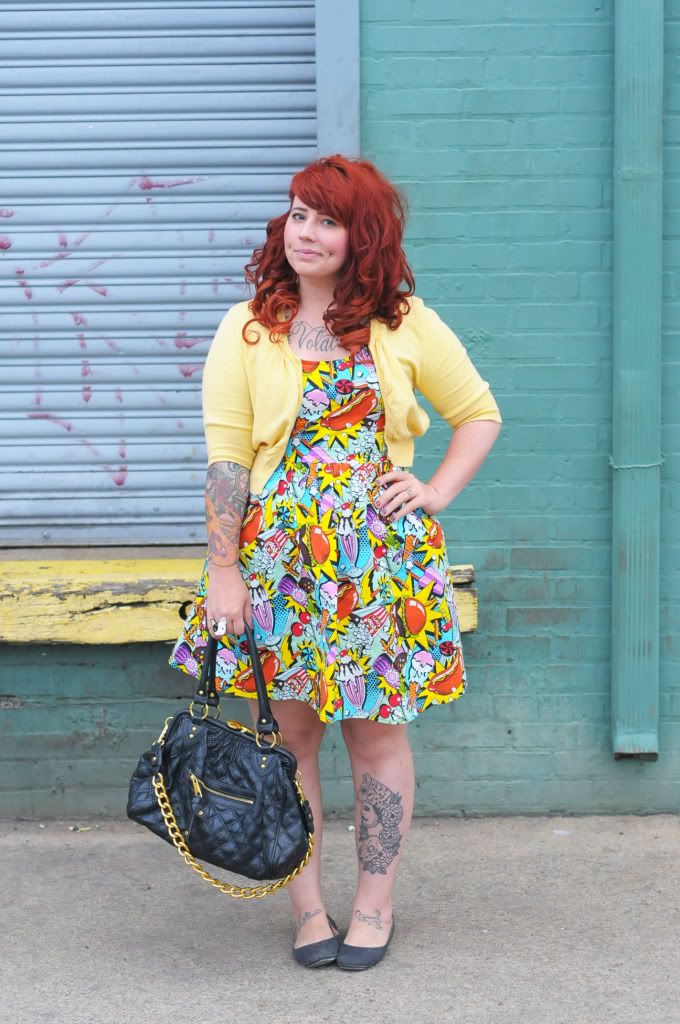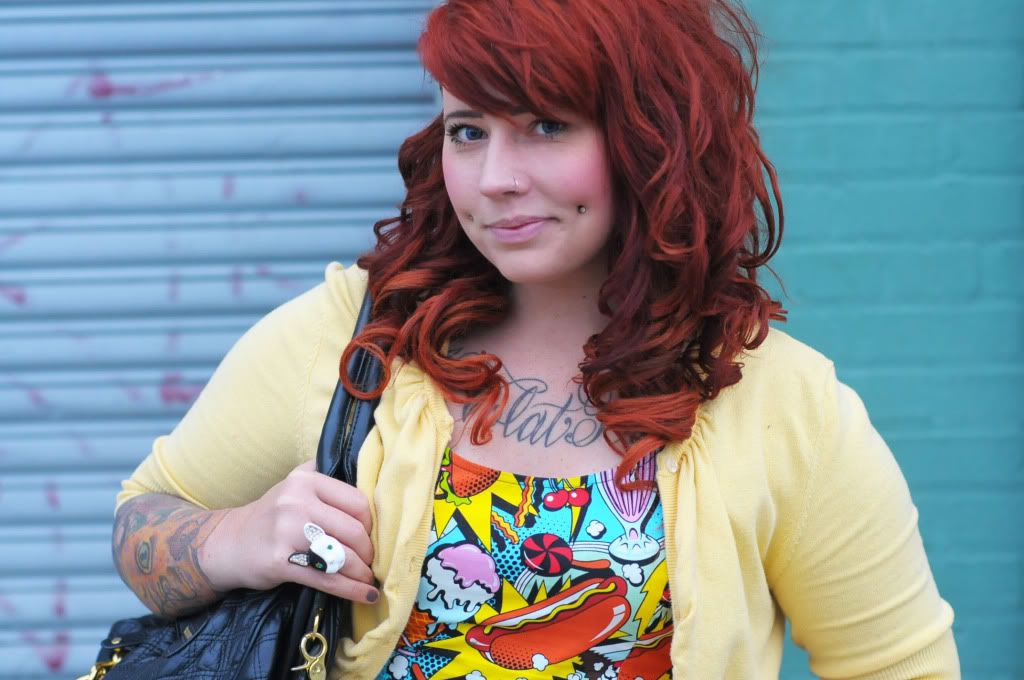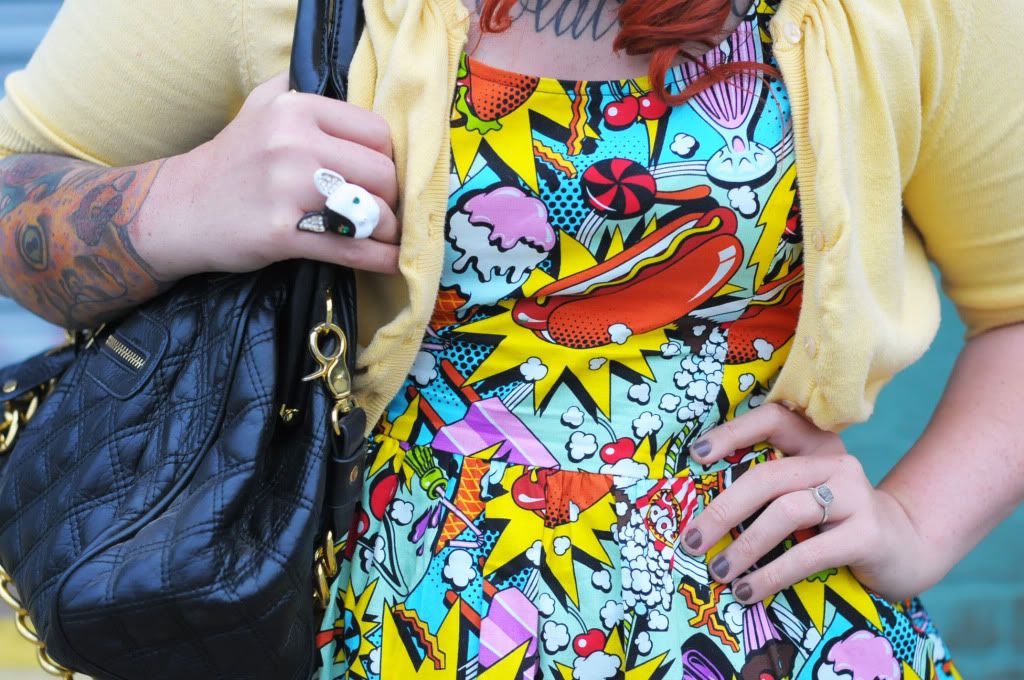 I have never really been one to wear bold colors. I love my pastels and my neutrals, though my colorful tattoos may make you think otherwise. I typically stay in the Easter-hue arena when it comes to color. But this dress... oh this dress. I've kind of had my eye on it for months (and months and months and months!) I was scared to order it because I hate ordering clothes online being that I'm so strangely shaped. I have a small chest/torso, but as soon as we get south of my waist it's like BUH-BAM! HIPZ! BOOTY! haha I'm also really short (5'2 for those of you asking lately!) so length is a big issue. But I got this dress in the mail and oh my stars, it fit like a glove. Not only is the quality stellar, but the silhouette is perfect for my body. And it has hot dogs on it. Yep. Hot dogs. Right across my chest. OH! And it has pockets. Maybe to put hot dogs in on the go? I don't know, you decide. Handy dandy hot dog dress. (Yes, there's also popcorn and milkshakes and even french fries, but the hot dog takes the cake. Heh!)
I love the half-tone/comic book print of the dress and I've been wearing it like mad. I wore it to both the Jack's Mannequin and Mat Kearney shows last week (Tuesday and Thursday. Yep, outfit repeater). I love finding pieces of clothing that you want to wear over and over and over again.
I thought the bold graphic would be perfectly fitting for my Betsey Johnson French Bulldog ring I ordered a few months ago. I ordered it because it looks EXACTLY like Pipkin. Now I have a Pipkin wherever I go! We shot these photos down from our house (we're actually finding a bunch of awesome backdrops within a block or two of our loft!) and we finished right when it started to rain. Perfecto! I did however opt to wear bright red lipstick at night. Vamp it up a bit!
I think every girl should own a hot dog dress. Just sayin'.
Quilted Bag via NYC