For the past year or so I've been in love with the idea of a picnic wedding. Cutesy and different, but with enough rustic charm to satisfy the Southern theme. It's not really a new idea by any means as wedding blogs such as Once Wed, Ruffled, and Style Me Pretty feature picnic weddings on occasion, but there's something about them that is undeniably awesome. Mike and I have narrowed down "the date" to about 2 weekends so we're getting close! We've laid in bed and discussed decor and planning. I want hay bales topped with vintage sheets and he wants chairs or handmade wooden benches. I love the idea of vintage blankets for the picnic but what about the weather? And I doubt our family wants to roll around on the ground! And of course a handful of people may have back problems or something that doesn't allow them to comfortably sit on the ground. Either way we're going to try and find a happy medium... the best of both worlds. A pie-filled picnic wedding! How perfect for us! Here's some inspiration below!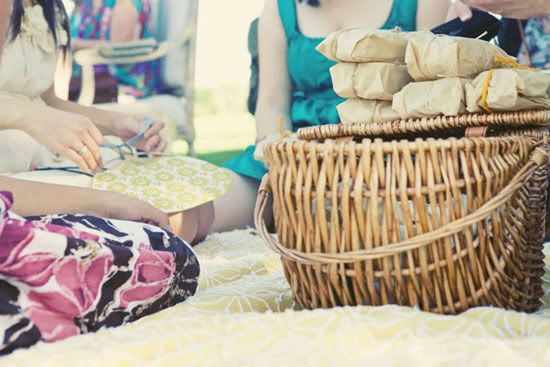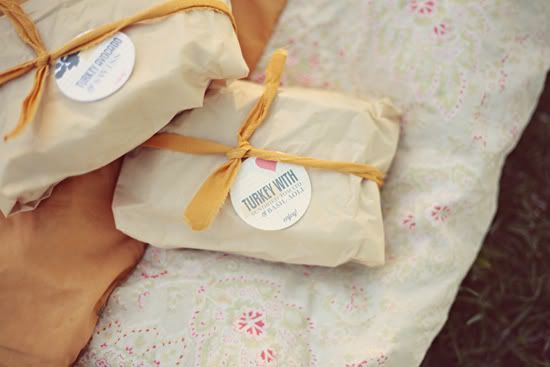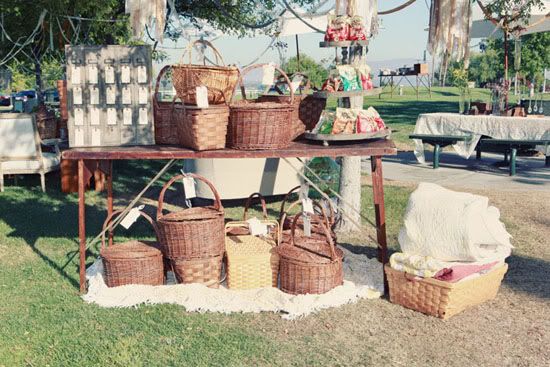 Have you ever been to a picnic wedding? What are your thoughts?
PS; We'll be sharing Mike's Blueberry + Peach pie recipe this week! It is the most delicious thing in the world!