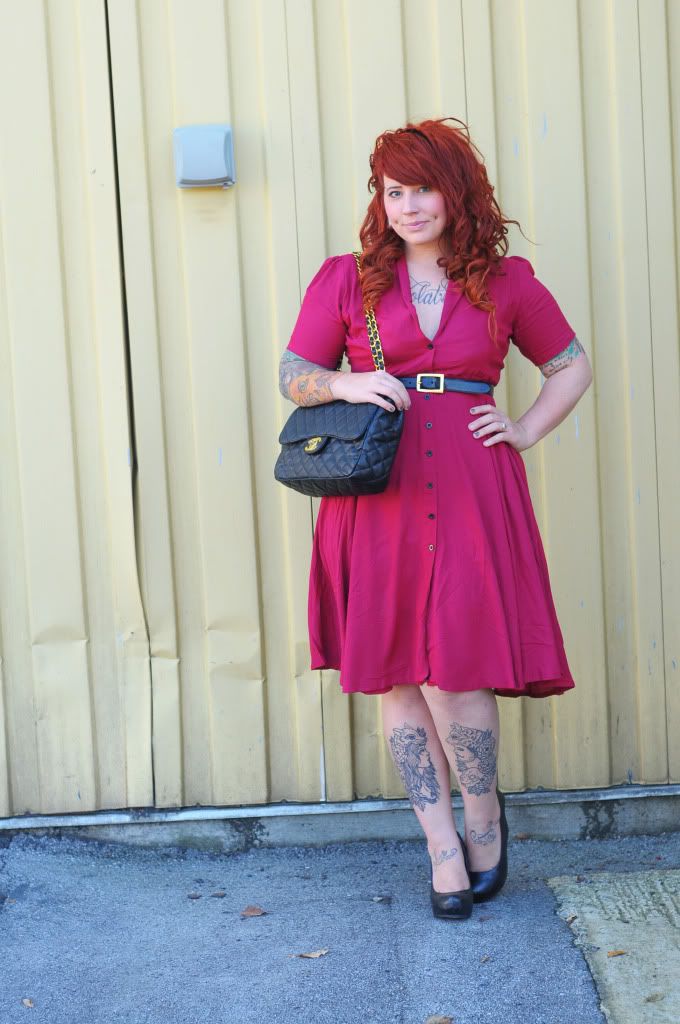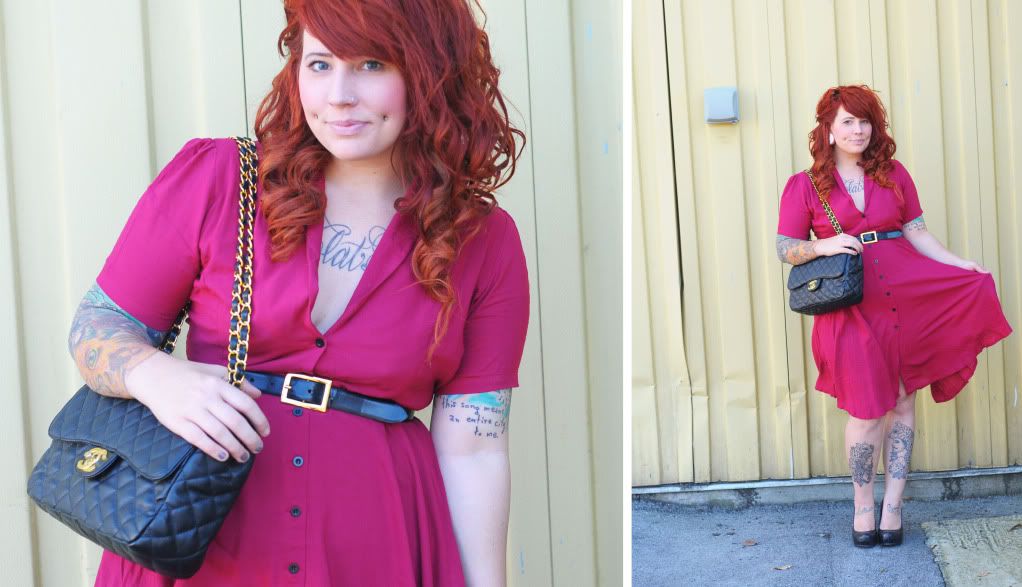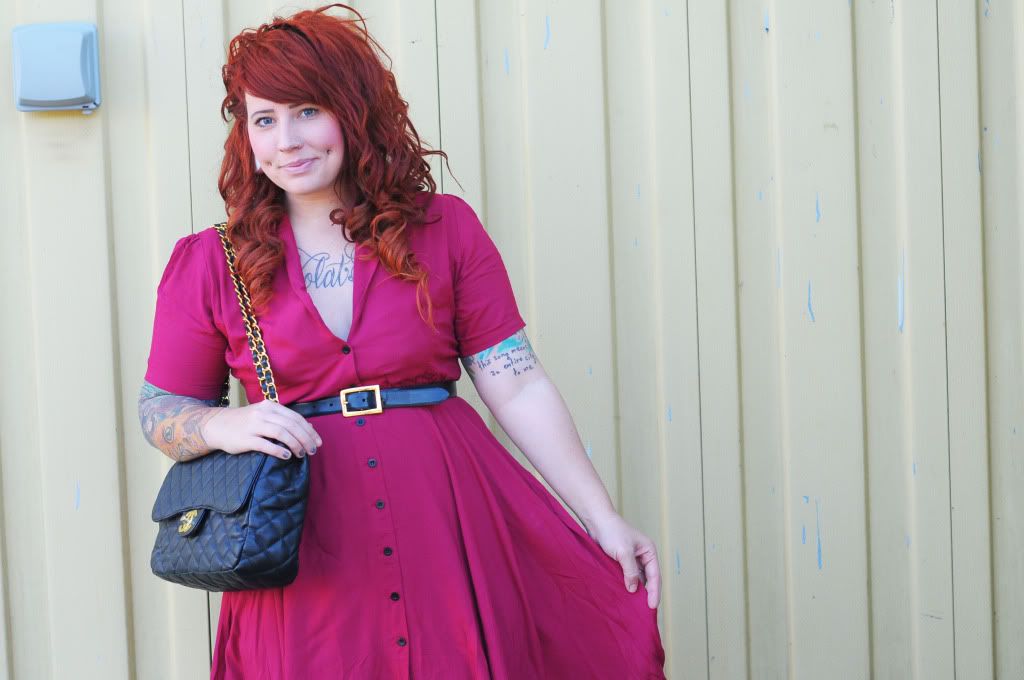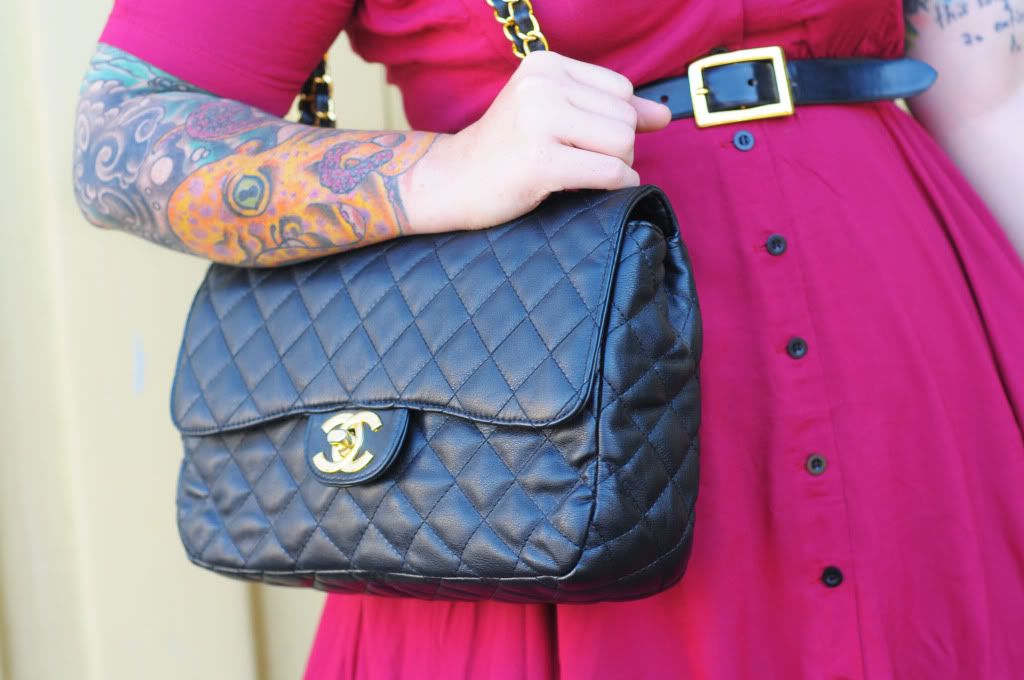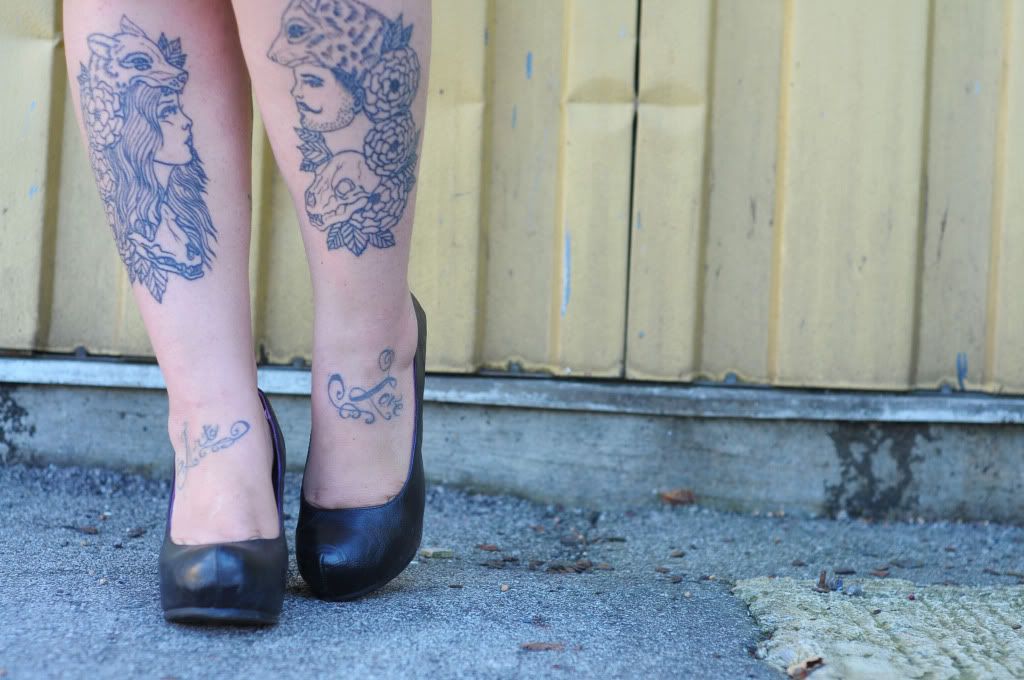 This dress makes me feel like I waltzed right out of the 1940's. I even considered trying to figure out how to do liberty rolls in my hair (I'll save that for another day though!). The perfect wine color, the thin and wooshy fabric... it's just so pretty! I kept it simple with black pump-style wedges, a quilted bag and my "Pilgrim" belt (heh!). They fit so perfectly with the black buttons. I'm not usually one to wear longer dresses like this (they're so hard to find!) but I'm so into this one. It also has a teensy lil' collar! And it definitely shows my "womanly curves"... Hello hips! ;) haha I do really dig this dress though.
Motel Rocks
is giving all you Honeybees a 15% off coupon code for their site! Just enter the code HONEYBEE at checkout and enjoy your sweet lil' deal!
Mike and I are gearing up for Honeybean's second month at the Flea Market this weekend! So much to do before then! I'm also working on a few website commissions and scheduling out lots of design work for November! So excited to be working with so many rad new people. Alllsooo... I am working on some new features to add to the blog. Nothing super structured or anything, but a few lil things here and there! Happy Monday! xo
Bree Midi dress
c/o
Motel Rocks
Thrifted belt
Quilted bag via NYC
Heda wedges
c/o
Blowfish Shoes
PS; Getting back to everyone about November sponsorship spots, too! Don't worry, they're coming! Snag up a sweet deal on ad spaces by peeping this post!