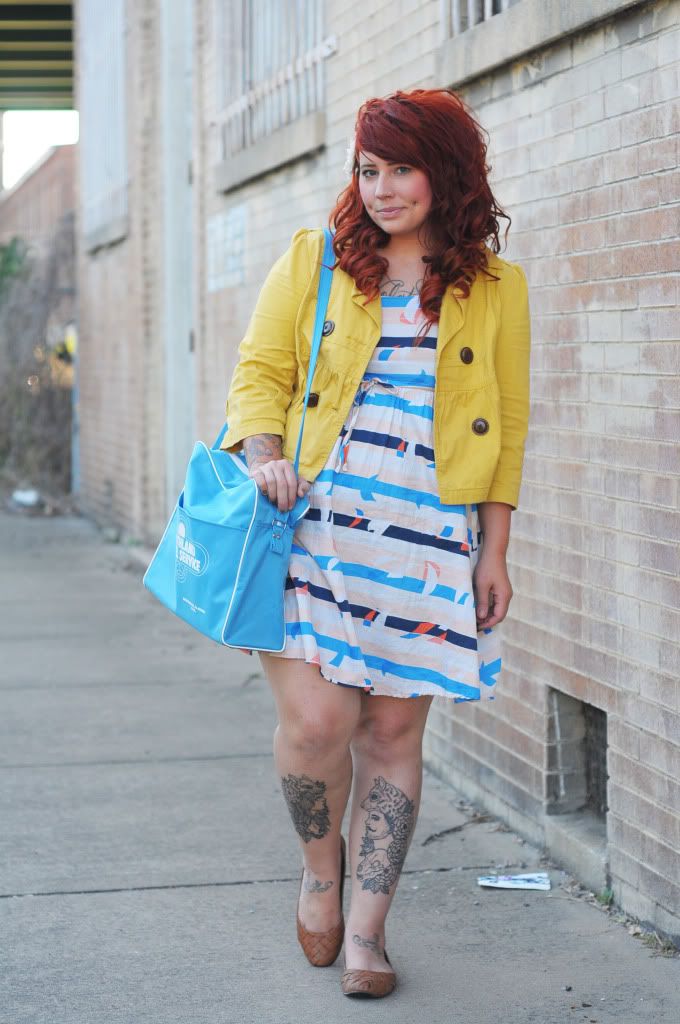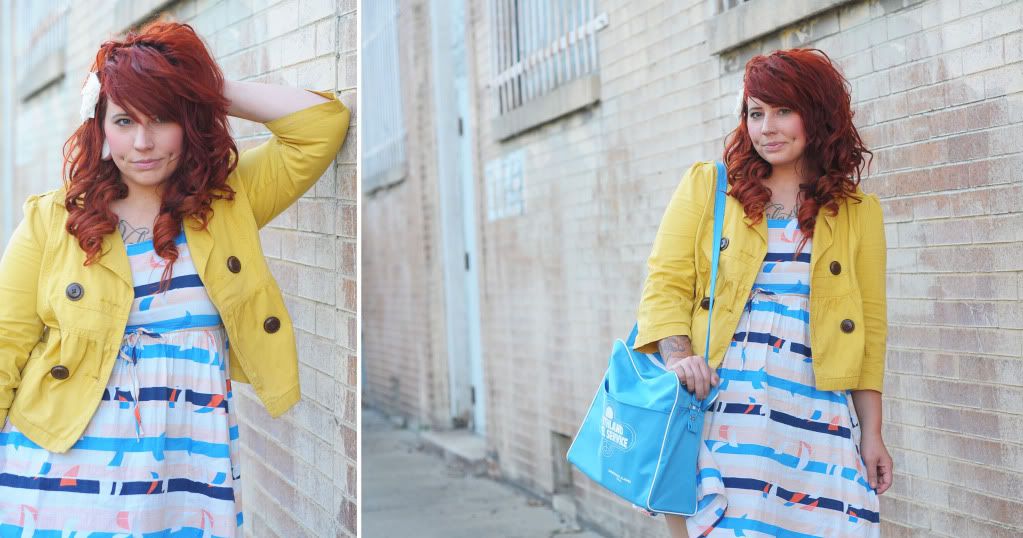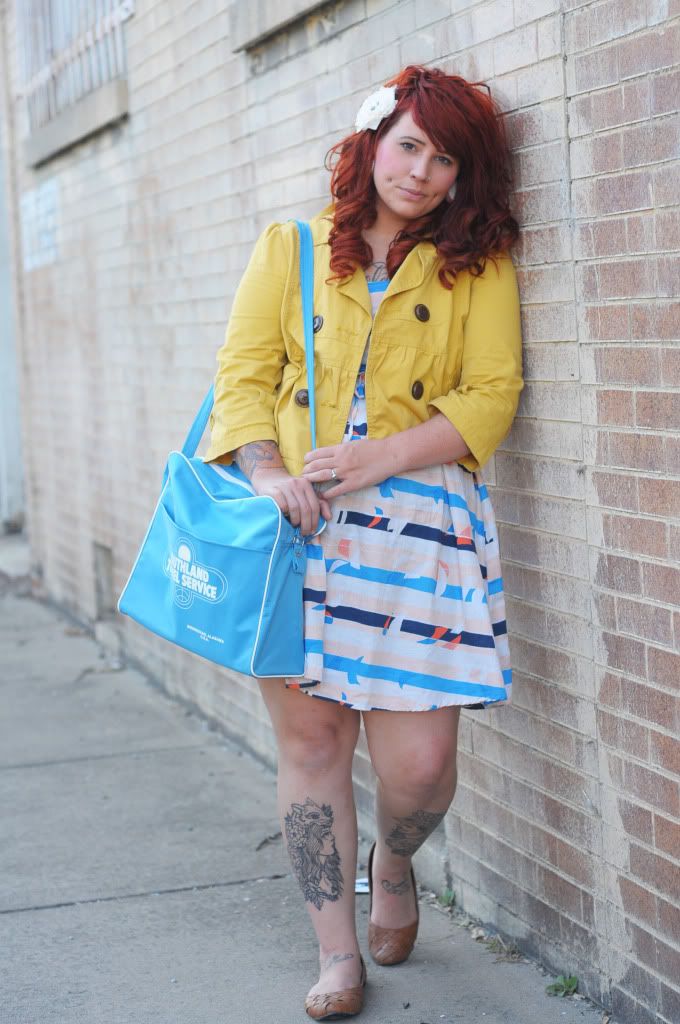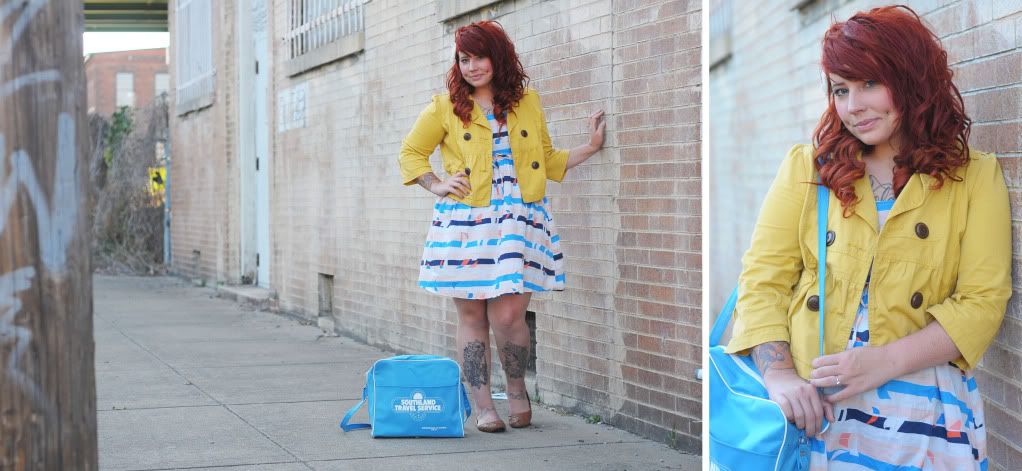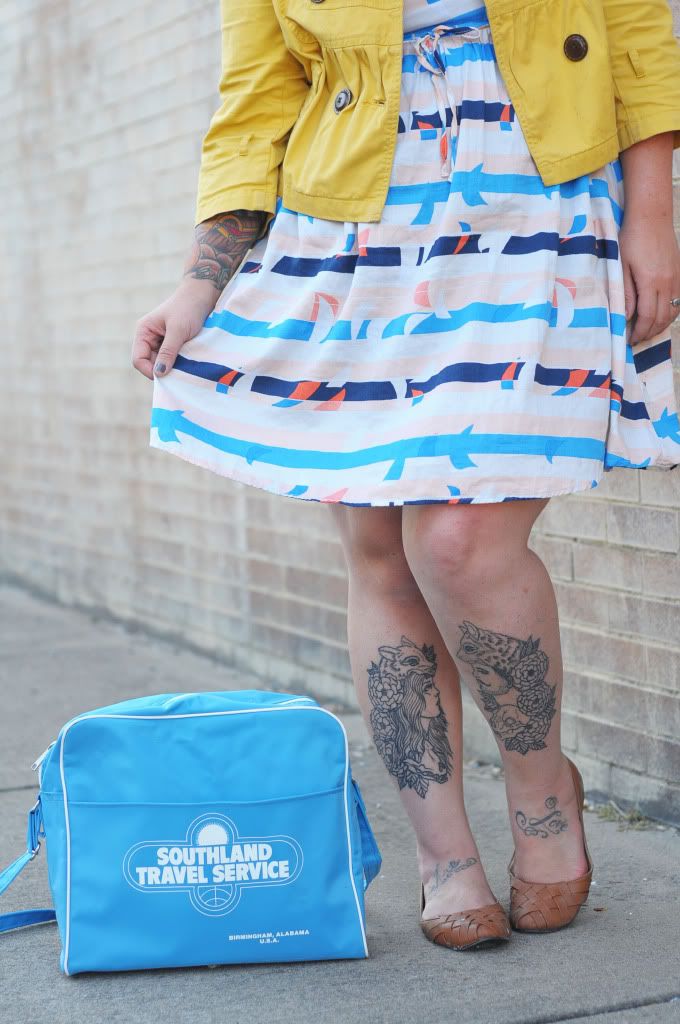 This is a dress I picked up at H&M when Mike and I first visited
Susannah
& Chris back in June. I had seen SB wear it and I thought it was darling. Of course being that it was from H&M meant only that I was to never have it in my grasp. The fact Nashville still doesn't have an H&M is really beyond me. Anyway, on our drive up there I found it in the store for a whopping $10. They also had the pink version (and I bought it. So did Susannah!) It's pretty safe to say that we have a ton of the same dresses. We thought it'd be fun to style this one up each and share how the other did it!
I paired mine with a mustard American Rag jacket I thrifted last year and some caramel colored Charlotte Russe flats (also thrifted). I thought the blue was an absolute perfect match for this sweet travel bag I scored for all of 15 cents! There really wasn't much to it, but I really liked this outfit! You'll be seeing quite a bit of yellow on the blog in the next few outfits so brace yourself!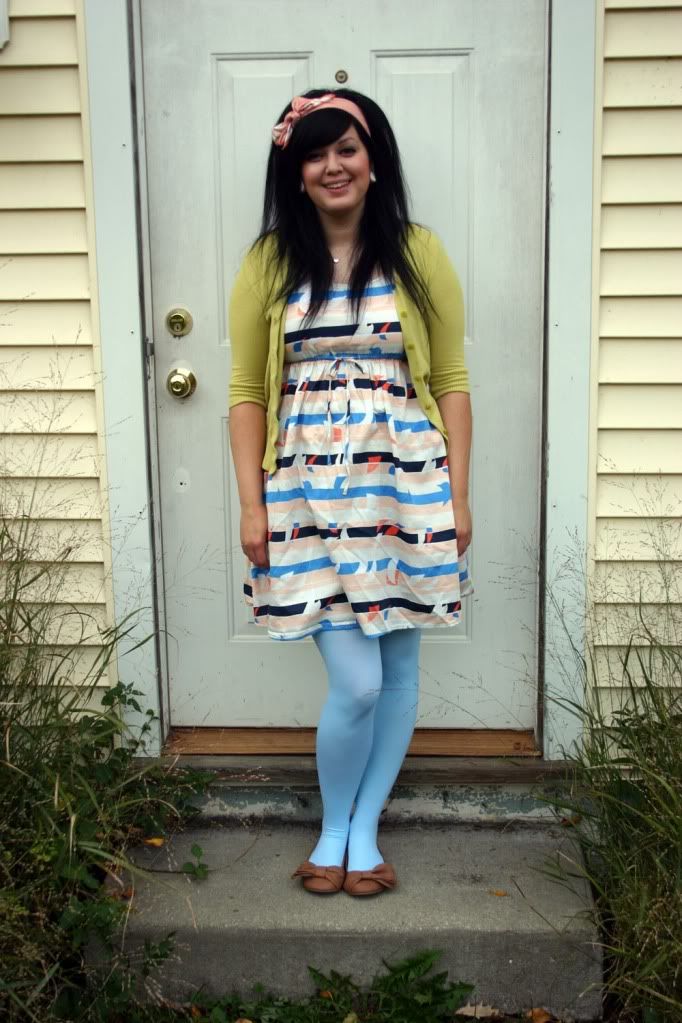 Susannah looked darling in her pea-green cardi and bow flats (I was wearing the same flats not 10 minutes before we took these pictures. I decided to switch them out at the last minute haha!) The blue tights are so not something I would've thought of, but she pulls them off perfectly. If you wanna read more about her outfit and all that jazz,
pop over to her blog
and check it out!
How would you style this dress?
H&M dress
American Rag jacket (thrifted)
Charlotte Russe flats (thrifted)
Hive + Honey fascinator
Thrifted bag
PS; Peep the picture on the left in the 1st collage (under the top image up there!)... That's my "mawdul" face haha! Mike told me to give him my best model pout so that's what I went for. There were a few outtakes of me doing the "prune" lip pursing like MK&A. Ridiculous! Don't worry, I know I look comical!
PPS; Susannah and I (and Chelsea!) totally think those are abstract sailboats on the dress. Do you agree?! They have to be. Just because I said they are.