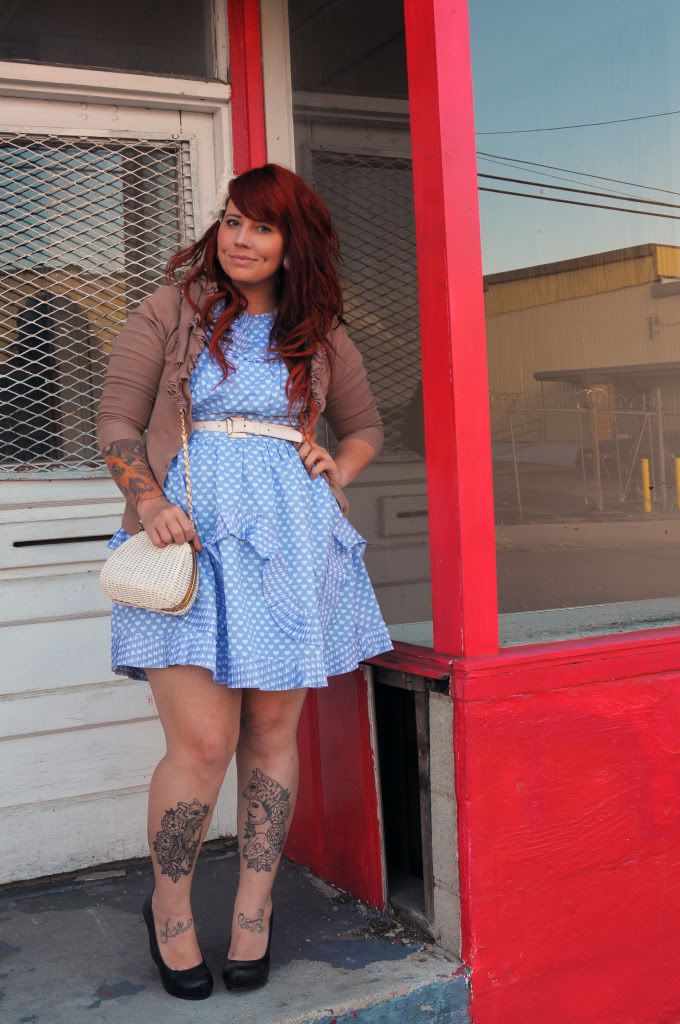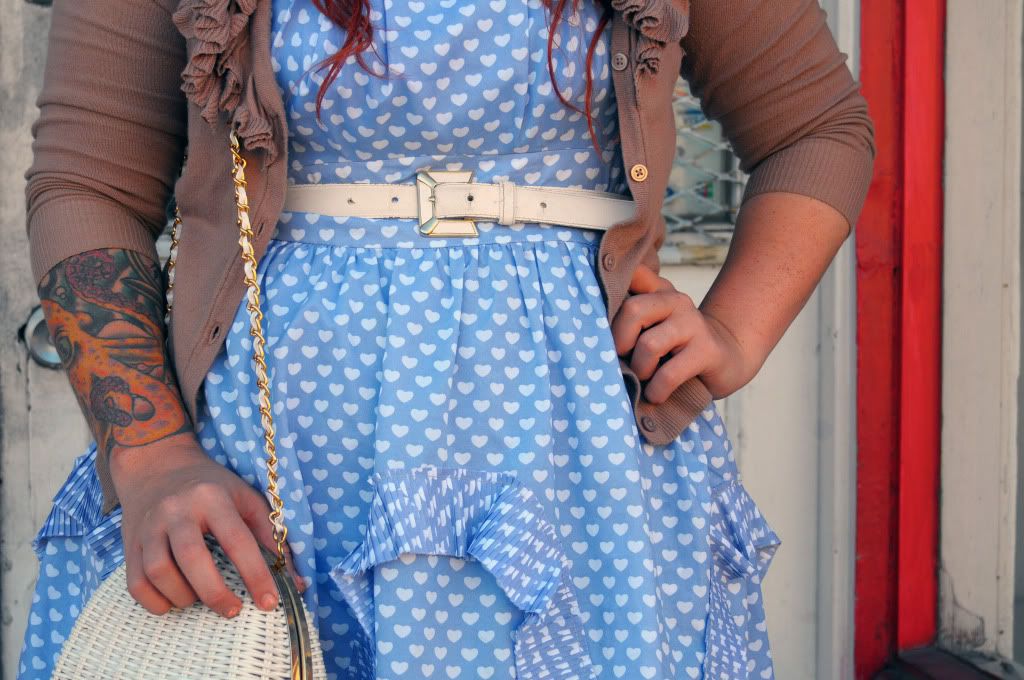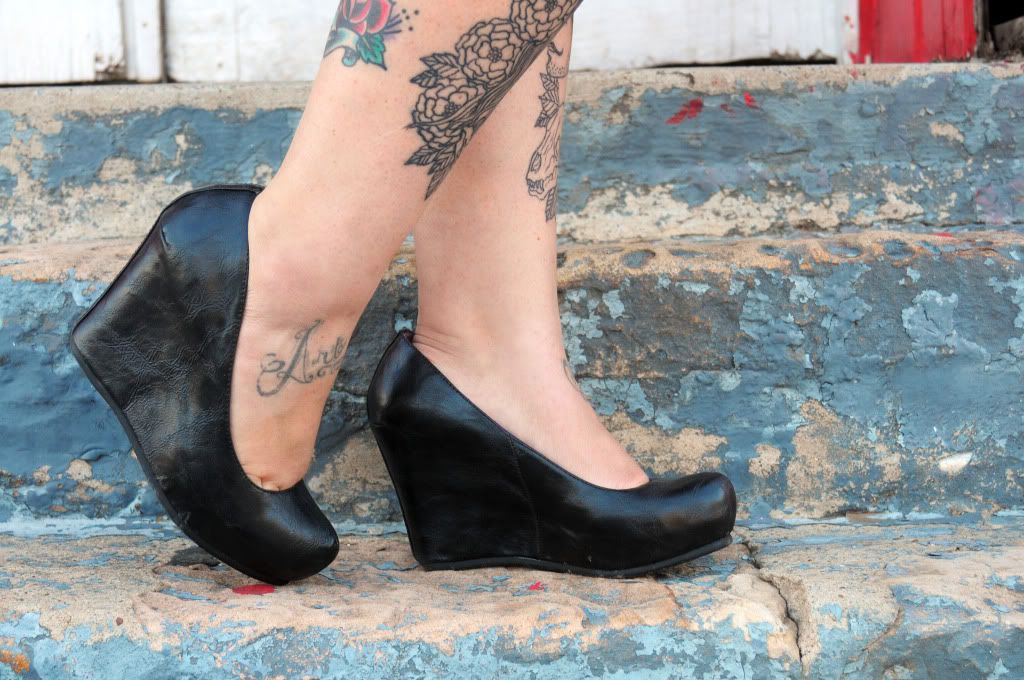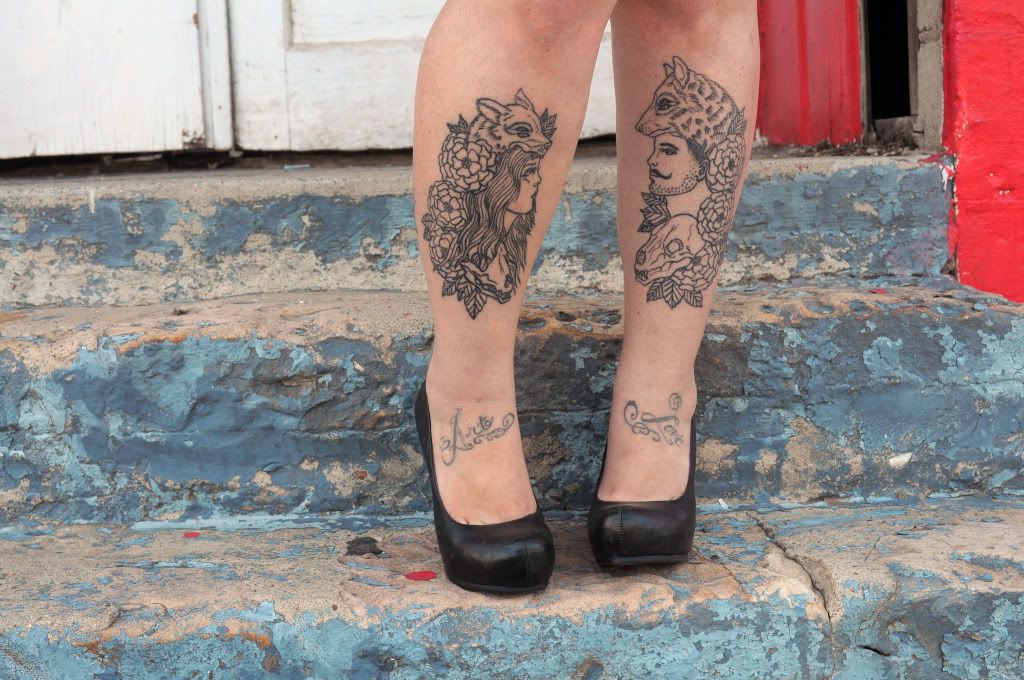 Your comments on Sunday's Honest to Blog post were so brilliant, thank you! You've really helped me feel better about the whole situation and your words mean everything! My brain is a'buzz with plenty of other topics to dive into for the new weekly feature and I hope each and every one of you will chime in all the same. (Don't worry, they won't all be self-depreciating!)
I got this dress in the mail from
Shop Speedy Girl
(Have you seen the site? The idea behind it is
genius!
It's like a flash sale site similar to
Ideeli
,
Fab
, etc, but only the cutest clothing.. and only 2 a day! You've gotta be quick! Peep the past items to see the kind of goodies they stock!) To be honest I wasn't sure how much I'd love it on my body after I picked it (This girl don't need no more of that volume if ya know what I'm sayin!) but I put it on yesterday to prance around in and I just fell in love. The pleats and ruffles couldn't be more perfect. The soft blue, the hearts... I die! I felt so pretty! I opted to tone it down with black Heda wedges and a caramel ruffle cardigan. Makes it slightly more Autumn appropriate. Next time I'm breaking out the mustard tights! Or maroon! Can I wear this dress everyday?!
Mike and I are in full DIY mode for this month's Flea Market! We've got 2 booths so please come out and see us! We're gonna have the shoppe super stocked with rad things! October 21-23rd! xo
Thrifted purse
Hive + Honey fascinator
PS: Join FAB by 2pm EST today and get $10 free credit to spend!