I've been waiting for what feels like forever to post this recipe. Timing issues and scheduling aside, this pie is long gone in our house. We pretty much ate one piece each per day until the pie dish was totally clean. Yum! Mike threw this recipe together with absolutely no help from the internet or a cook book. I mean, pies really aren't all that hard... it's just baked fruit. So he mustered up some courage to just throw things in a bowl and cook it... and it was the most heavenly thing I've ever eaten! Seriously... sounds like a slightly strange combo but nothing beats it! Give it a whirl! (Edit: I didn't realize how small/hard to read the photos would be... Whoops! Too late. You can click on each one to see it larger or you can follow the typed out version below! Or maybe you have better eyesight than me!)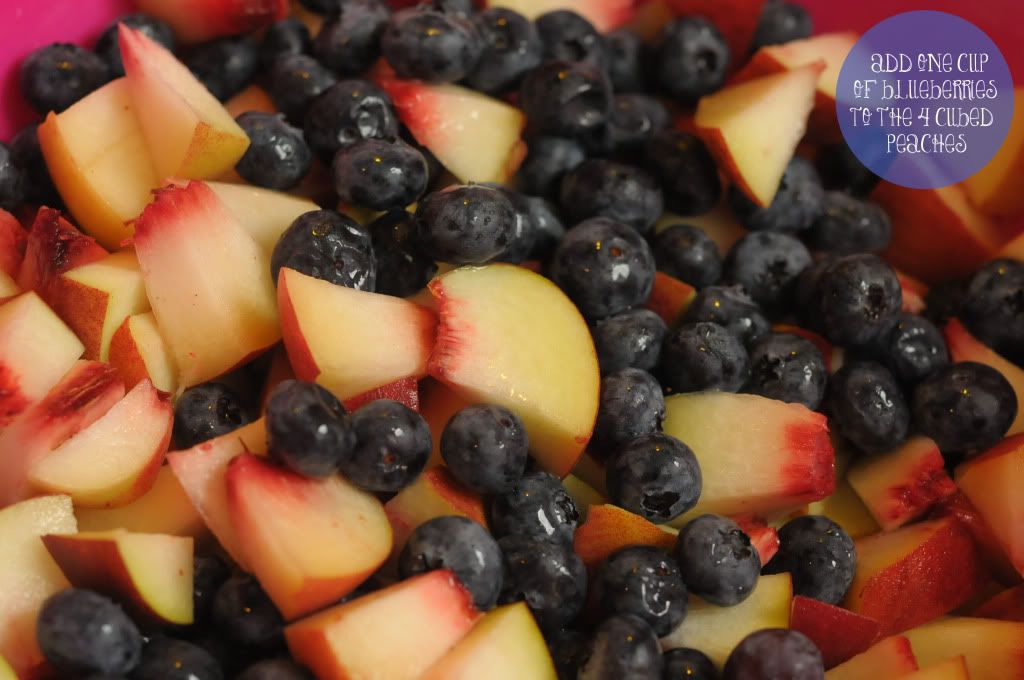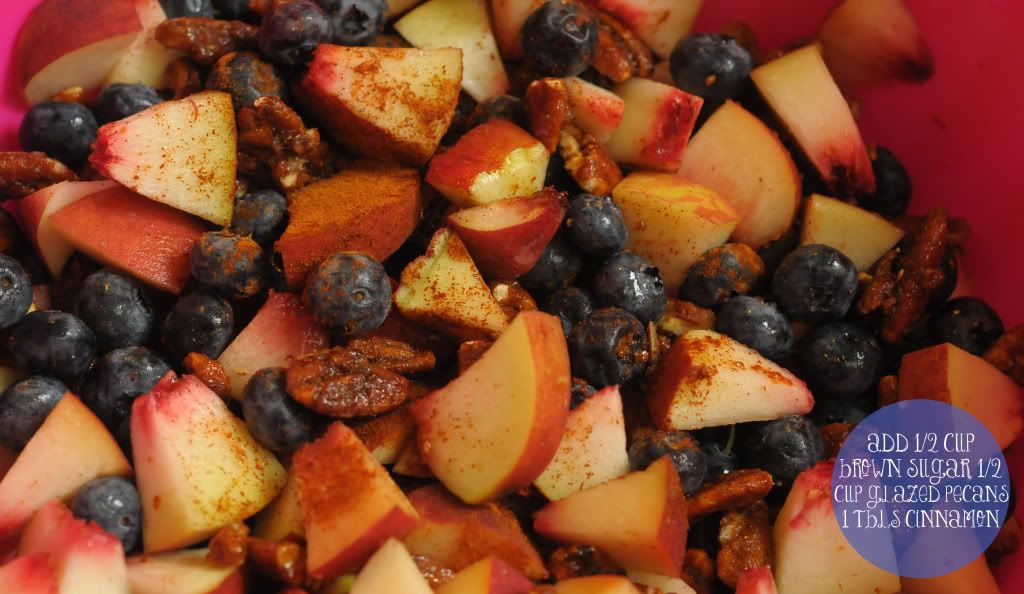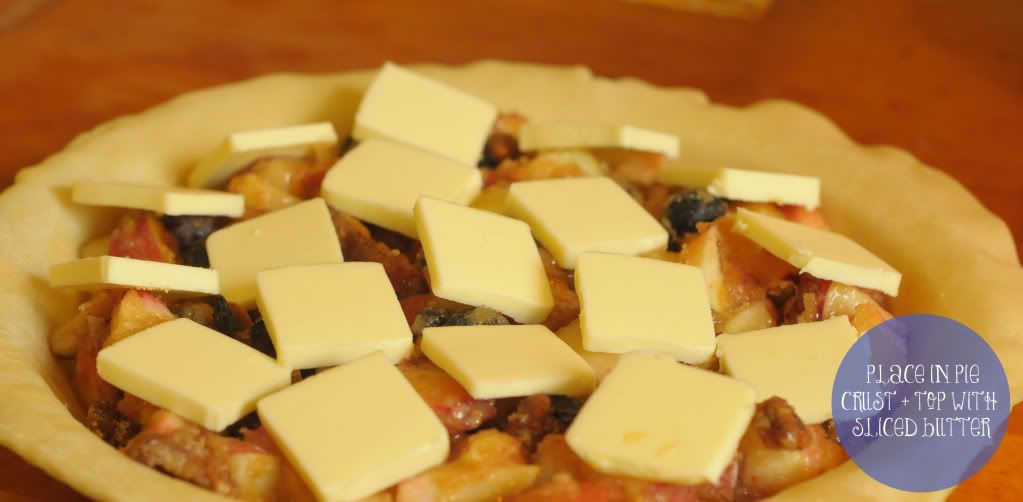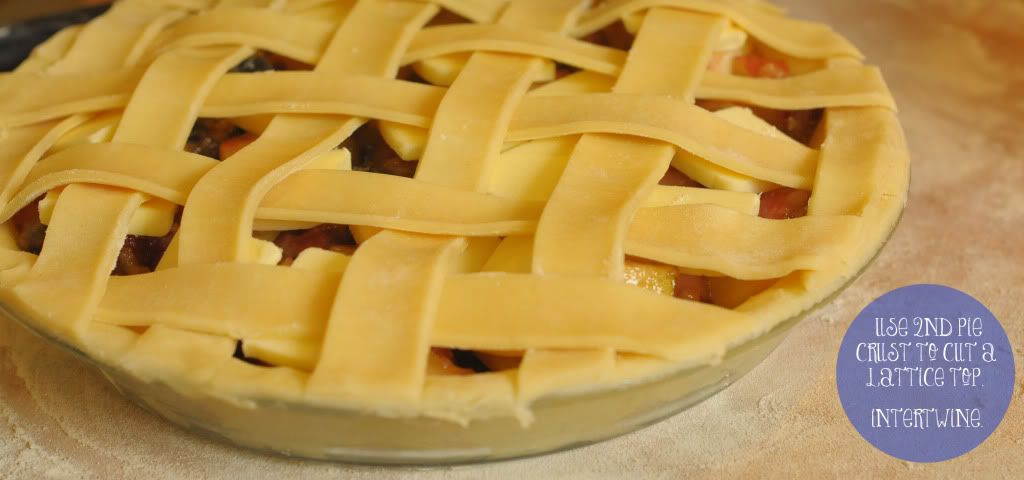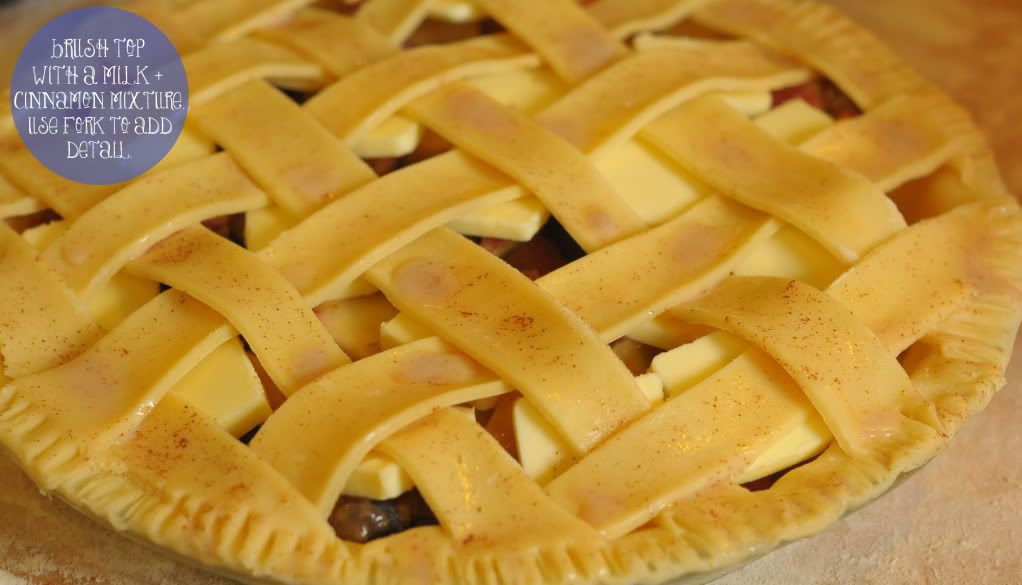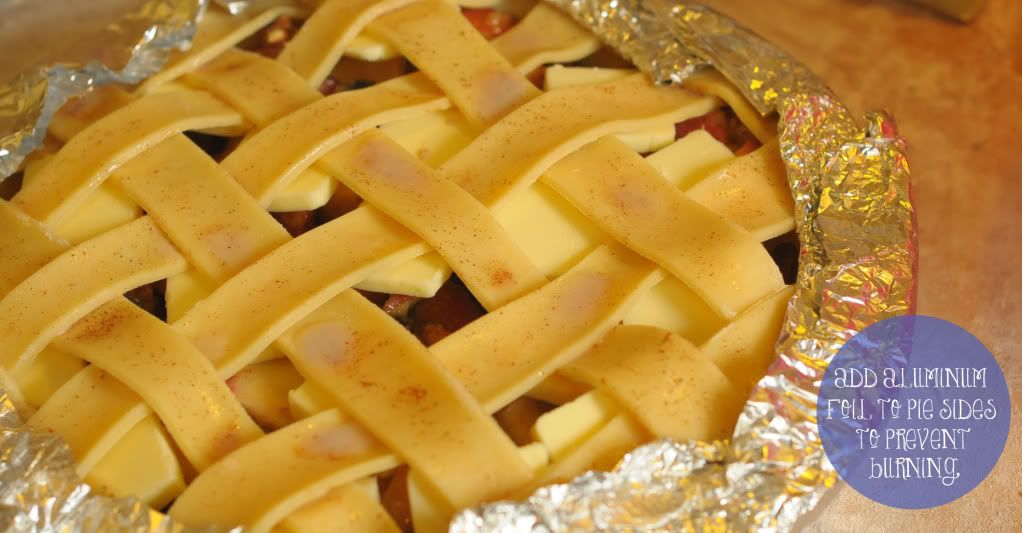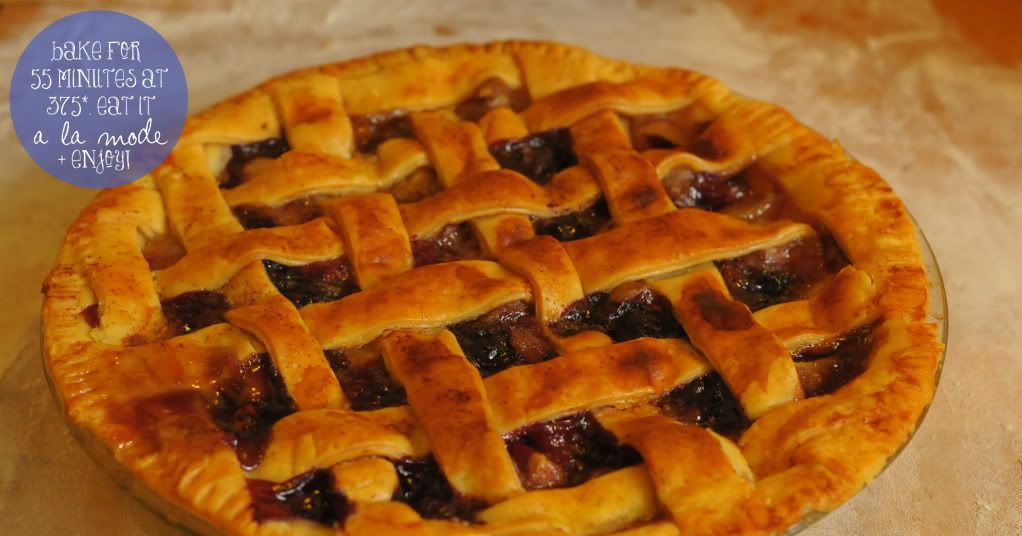 Here's the typed version in case you want to copy + paste or print it out! It's seriously a ridiculously easy recipe! xo
Ingredients:
1 box of 9" pie crusts (2 total)
4 peaches
1 cup of blueberries
1/2 cup of brown sugar
1/2 cup of flour
1 cup of sugar
2 Tbls of honey
1 Tbls of cinnamon
1 stick of butter
1/2 cup of glazed pecans (pre-packaged)
Directions:
Step one: Wash your fruit but leave skin intact. Line your pie dish with one 9" pie crust. (Lightly coat the bottom of the pie dish with butter.)
Step two: Remove peach pits and cube peaches.
Step three: Add one cup of blueberries to the bowl. As well as 1/2 cup of glazed pecans
Step four: Add all dry ingredients... 1/2 cup of brown sugar, 1/2 cup of flour, 1 cup of sugar, 1 tablespoon of cinnamon. Add 2 tablespoons of honey. Mix well.
Step five: Add the pie filling mixture to the pie dish with the crust already laid out. Slice the remaining stick of butter and lay it on top of the filling.
Step six: Use the second 9" pie crust to create a lattice top. (Optional. You can have any type of pie top you wish, but c'mon... lattice is so pretty!)
Step seven: Brush a milk + cinnamon mixture on the top of the pie to help it brown in the oven.
Step eight: Cover the edges of the pie with aluminum foil to prevent it from burning.
Step nine: Bake in the oven for 55 minutes at 375 degrees. Remove it and let it cool for 5 minutes.
Step ten: Top it with vanilla bean ice cream and serve it a la mode! Enjoy!
Please let us know if you decide to try it! I promise you you won't regret it! I'll be making some mini apple pies tonight to share later this week! Happy Monday, honeybees! xo