Chances are highly likely that a vast majority of you either have an Instagram account or own an Instax/Polaroid instant camera of some type. They're definitely hot currently and they produce awesome small images that are fun to share with family and friends. I have over 700 photos in my Instagram, 6,500 in my camera roll on my iPhone 4 (yikes!), and several hundred Instax and Polaroids just sitting in a box on my vanity. I want to display them so badly, but we're limited on wall space. 2 of our walls in our loft are solid brick (so that's a no go!), one wall is cabinetry and my Etsy packing station (another no-go), so that only leaves the large wall behind our bed/loft (which is fully taken), and a smal area off to the side above a dresser. Phew! I've seen so many people do so many rad things with their pictures, so I'm here to ask YOU for your opinions!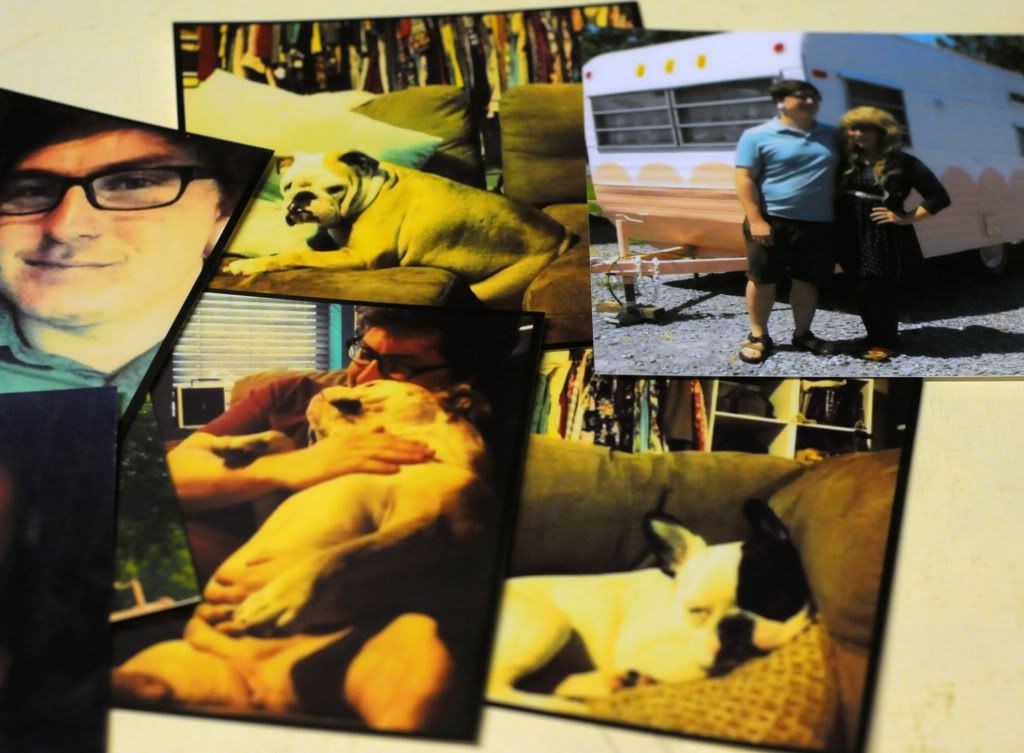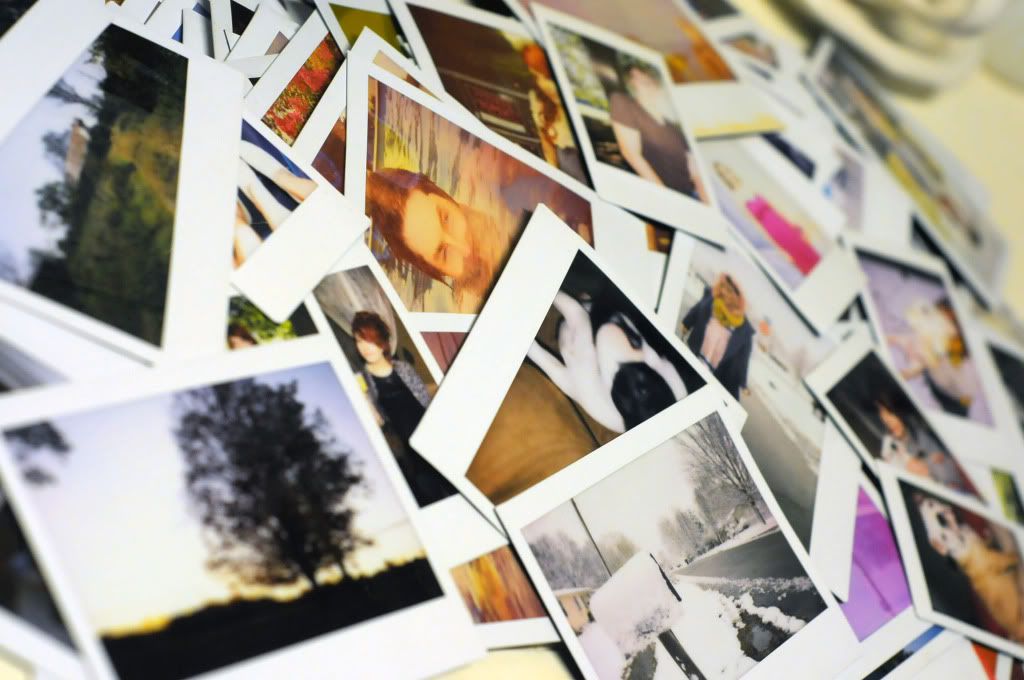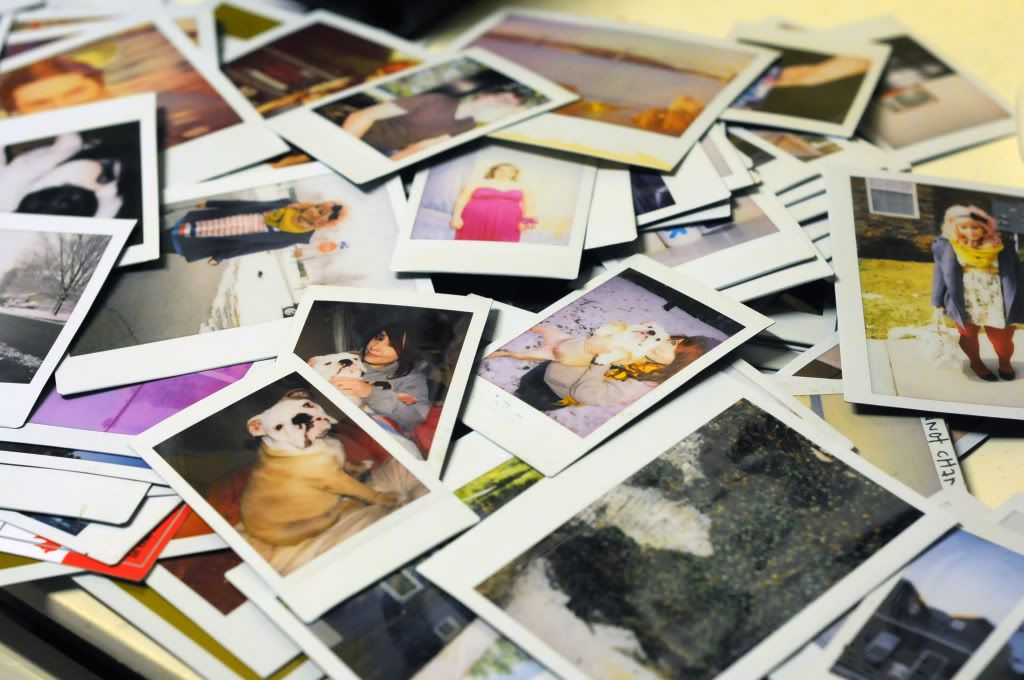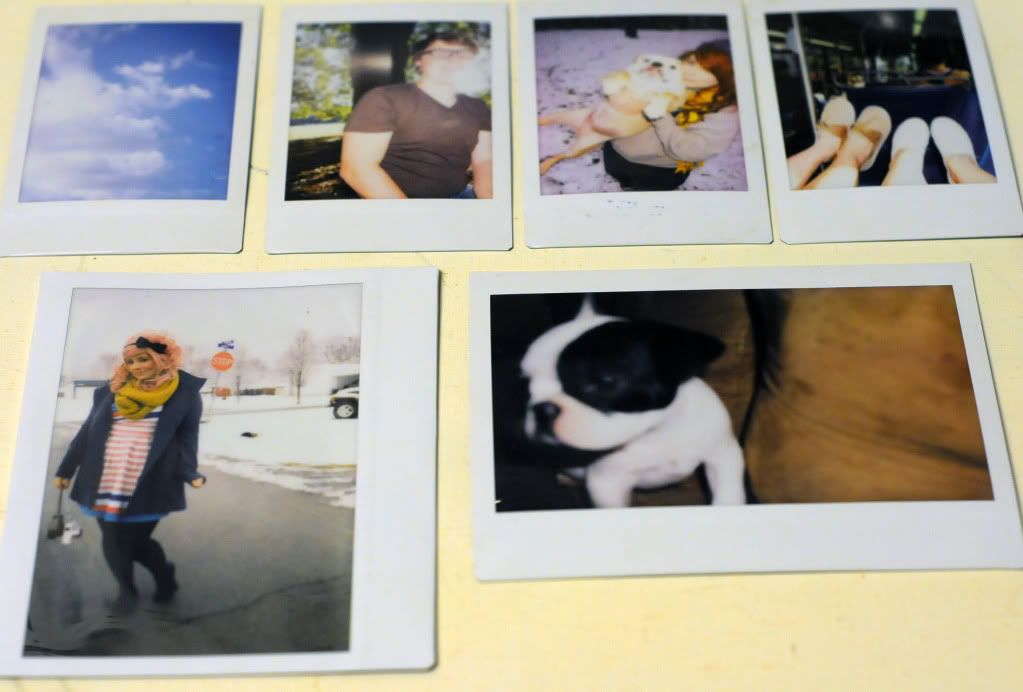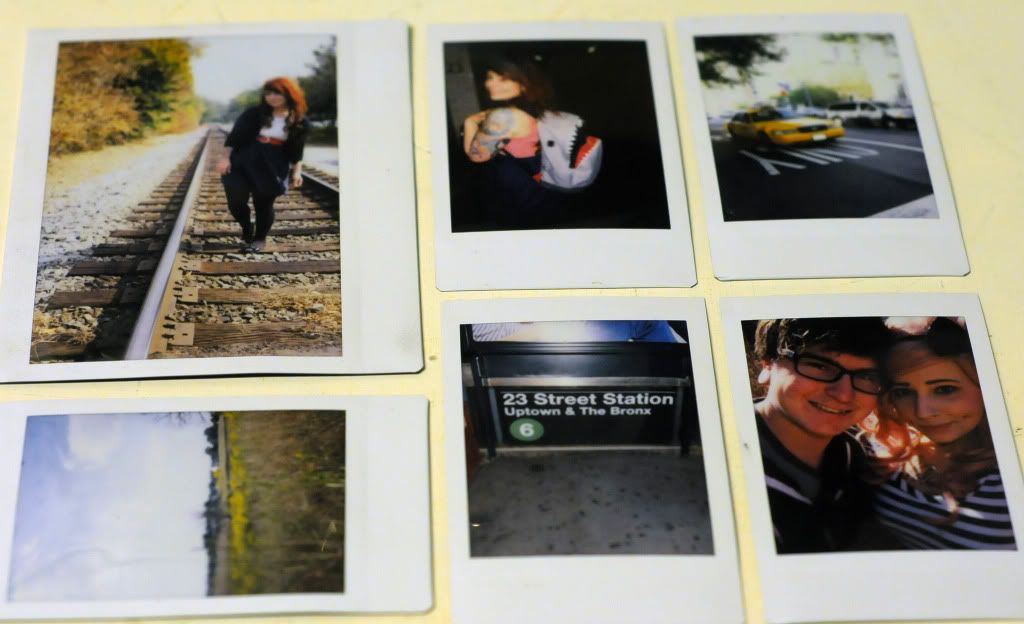 For starters, here are a few fun places where you can get the most out of your Instagram photos:
PostalPix -
PostalPix is a fun app you can download to your iPhone (or Droid?) to choose the Instagram photos you'd like to send off (or any photos from your Camera Roll!) and have printed! They come back in sizes 4" x 4", 4" x 6", 5" x 5", 5" x 7", and 8" x 10". I have more than my fair share of 4" x 4" (they're a really great size!) But no idea of how to showcase them! Elsie has chosen
a really fun way to showcase
hers, but I don't think we have the wall space to do it sadly. Still, I keep mine in a nice little box until I find a way! Even if we end up just lining them on the wall like E, perhaps I can break them up into smaller sections and spread them around the house...
Blurb Instagram Books-
If you like the idea of making them into a coffee table type book, Blurb might be the answer for you! I love this idea and it's a great idea for a special gift, but I like the option of constantly adding new ones. With this you sort of have to make a decision on where it will end (unless you buy more in the future!). Super cute, but again, not exactly perfect for us!
StickyGram -
You can turn some of your Instagram photos into magnets for your fridge! I love this idea and I'd love to order a few for ours (
Does anyone have an invite they'd send my way for StickyGram?!).
It's a bummer that you need an invite to join but hopefully they'll open up to the public soon! Cute
and
functional!
What are some other Instagram tools you know of? Feel free to share below!
Now for my giant box of Instax and Polaroid photos! Yeeeesh! I don't even know where to get started with those! They're so very very special to me and I'd love to have them out on display as decoration in our home, but as usual, I'm at a loss for inspiration! I know many people do awesome Polaroid walls or hearts, and they're so super cute (and may be what we end up with), but I want to make sure I exhaust all the other options first! Rachel
thrifted the perfect photo album
for her Instax pictures! If only we could all be so lucky! But it's good to know I'm not the only one with this problem :) I've strung them up on twine with clothespins. I've stuck them to the wall. I've got a handful in a little wire photo holder, etc. And I still have hundreds I'd love to share!
THIS
is proof enough that a billion different versions exist of the Polaroid wall!
How do you showcase your Instax/Polaroid pictures? What are some of your favorite ways you've seen it done? Bonus points if it includes pictures/links of examples!

PS; This is in no way sponsored by or affiliated with anything discussed above! I'm generally just a gal in need of some storage/organization tips for display and wanted to share any resources I currently had! And it's sad that I have to even disclose that...