I'm not sure what has snapped into me, but I think the chill of our little "blizzard" and the late night really got me pumping to design some blogs. A gal emailed me a while back about updating her blogger design but so much has been in my way. From finals, to graduation, to art show, school, lots of sickness, and now my Illustrator going defunct, it was easy to see why I was so discouraged by design. Normally I work about 75% of my redesigns from Adobe Illustrator (I just really love that program!) but this gal was so sweet and I really wanted to help her out because I had a vision for it. With that being said, I put on my
big girl britches
and got to work using 100% Photoshop. Now, it's not like that's weird or anything.. but it's not my method. I like having my methods. Anyhow, I quickly fell in love with the design and even though I hadn't run anything by her yet, I started coding. I started doing all the little nooks and crannies and just designing my heart out... I figured if she didn't love it then I'd finish the design and hold on to it until someone did! (Or even myself!). Luckily she was enthralled at the look! It's not 100% completed yet and it's not implemented on her site... it's on my layout tester blog, but still, I wanted to share! I'll share a link and everything once it's up and ready! For now you just get a screenshot.... I love the map detail! Makes me want to travel!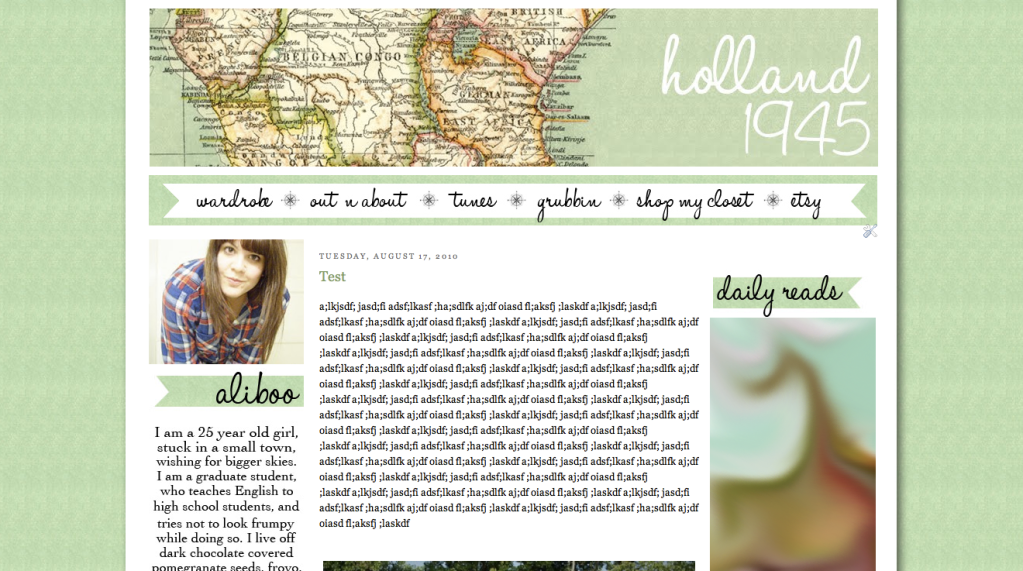 click to view larger
By the time I was wrapping this one up it was almost midnight. Mike needed a redesign on
his blog
, too, so I decided to burn that midnight oil and power through his as well! It definitely wasn't the plan, but the snow started to pile up and he was content watching tv so I did it! It's just serving as a temporary branding and probably won't be his final look (especially the logo... I just haven't thrown myself into that yet!) but we wanted to play up the burlap look because we're loving all things burlap lately! After a trip to Anthropologie not long ago, we were bursting at the seams with ideas for our little shop and all these burlap displays! We loved it so much we went to Hobby Lobby and bought several yards of it for crafts! I love the rustic feel of it. I chose to use the header photo from our trip out to take outfit photos last week. We both love the soft whimsical look of it, and I think it serves his blog well. I also redid
his Tumblr
, too! It's much more quaint and simple, but still, it fits his branding thus far.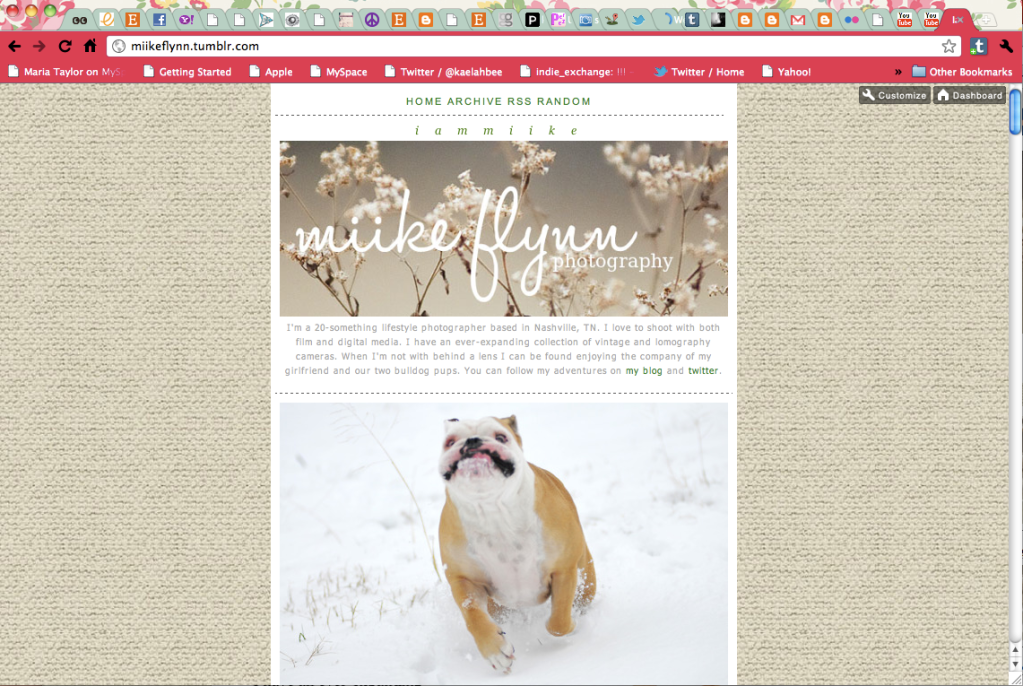 With that being said, I'm officially re-open for blog commissions! I'm able to throw myself into them and have them done in a matter of hours/days. I really love when I get excited about it! I haven't taken a blog commission in several months! If you've emailed me about them and I've just sort of left you hanging, I'm so sorry! This past semester was not a good one for projects aside from finals! If you want buttons, a header, a background, or a complete coded redesign, feel free to email me at kaelahbee@gmail.com! Hooray!