♥ dress: CR or F21 || tights, cardigan & flats: target || headband: c/o sunshine & carousels ♥
I know this may not be a big deal to most, but can I just say how thrilled I am that I actually stuck to a "resolution" for a week?! One of my goals for the blog was to post 3 outfits a week and I'm pretty sure this is my 4th! Granted it helps when we do multiple at once (is that cheating?), but I just haven't mastered the art of self shots! This outfit was from our time on that old semi-abandoned dead end road. To my left is Interstate 65 so the zooming of the cars and trucks was very prominent. I'm always curious as to why someone would choose to live so close to the interstate.
This dress is a lace piece I picked up at Charlotte Russe (I think? Forever 21? I'm not sure) just before the flood back in April/May. I remember Mike and I fixing up my old vintage cruiser and painting it yellow, then strapping on my shark backpack and hopping on for a stroll around downtown while wearing this dress. Don't worry, I was wearing thick black tights! Speaking of that bike, it's in dire need of a new tire but otherwise I think we might be able to salvage it. Floating in water for a few days probably wasn't kind to it, but I'm sure the bike has seen it's better days long ago. We worked really hard on it so I'm hoping we can restore it and ride once more we're settled!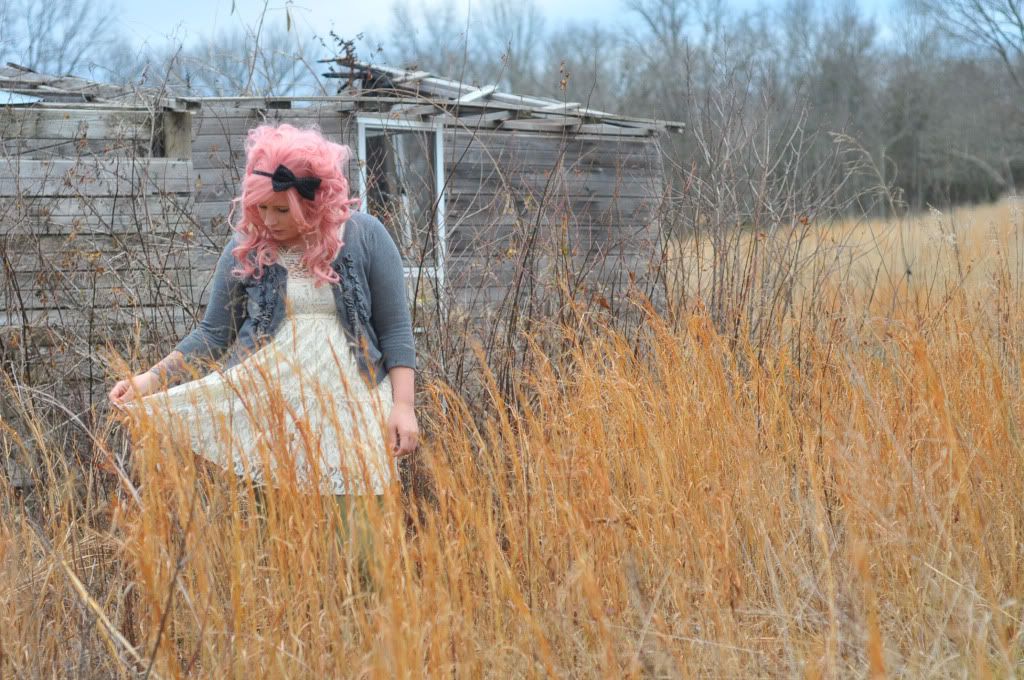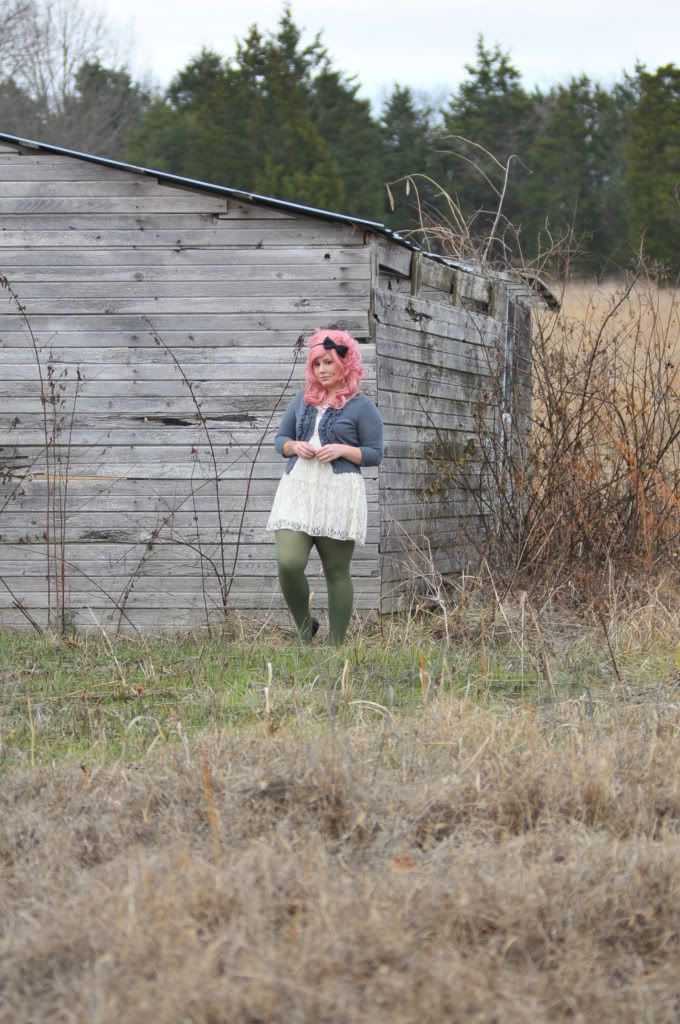 Mike and I watched I Love You, Man last night and afterwards I perused the internet for cute homes in Wilmington. Daydreaming about new color schemes, furniture arrangements and dinner parties. Provided we move to Wilmington and we break out of our shell to make friends! Don't get your hopes up... right now we're just entertaining thoughts of new homes in new cities. We have a couple of places we'd like to visit before the time comes so cross your fingers for us!
We have a lot to get done today so off I go! By the way, if you see my Wedding Wednesday published on your dashboard but gone when you click over, it was my mistake again! I'm not sure why I'm so bent on Tuesdays being Wednesdays but this is the second week I had thought it was Wednesday and thus published! Oops! At least I'll have my post already scheduled in the morning! (It's a really really good one!)