I haven't done one of these in a while and my phone very much needs it. I promised myself I'd be better at taking photos this year but let's be honest... January has been busy! I've been graduated for almost 2 months and I feel like I haven't accomplished much that I had set out to do! Nevermind that as I plan (seriously!) to change that!
Mike came home with an Xbox Kinect Monday night as we had been talking about getting one. He also purchased the Biggest Loser video game for us to play with (since there is no gym here!). We set it up last night and had so much fun playing the Kinect Adventures game that came with it, and then we did the Biggest Loser workouts! Phew! I only worked out for 20 minutes but my entire body was sore! Good! I can't wait to do it again today. Our "set daily schedule" starts on Monday and I'm excited!
Yesterday we woke up so very early to head over to Spring Hill. Mike dropped me off at the house and he met his friend Justin for coffee in Cool Springs. I was so exhausted (we stayed up too late watching Skins!) and the house was
so cold
! I turned off the heat and forgot about it so I grabbed two blankets to cover up with and one to put under my head, then I curled up in a little ball on the bare living room floor and slept until Mike got back 2 hours later. (Yikes!) I was battling a nice headache too but luckily once he got back we managed to get everything underway and I felt loads better! We patched up the walls, painted the spackling and then even wood puttied the cabinet Pipkin chewed! Oh and we steam cleaned, too! Such a productive day!
After a yummy dinner with the family we settled in and watched more Skins. Go figure!
Here are a load of photos from my iPhone the past few days! The dresses are all from Forever 21 (I bought the blue and red nautical ones!) and there are some cute pictures of the girls!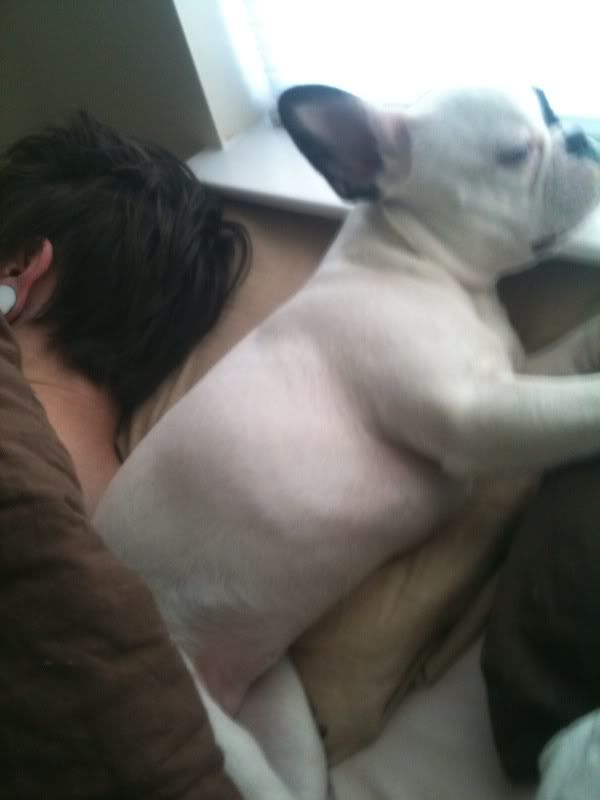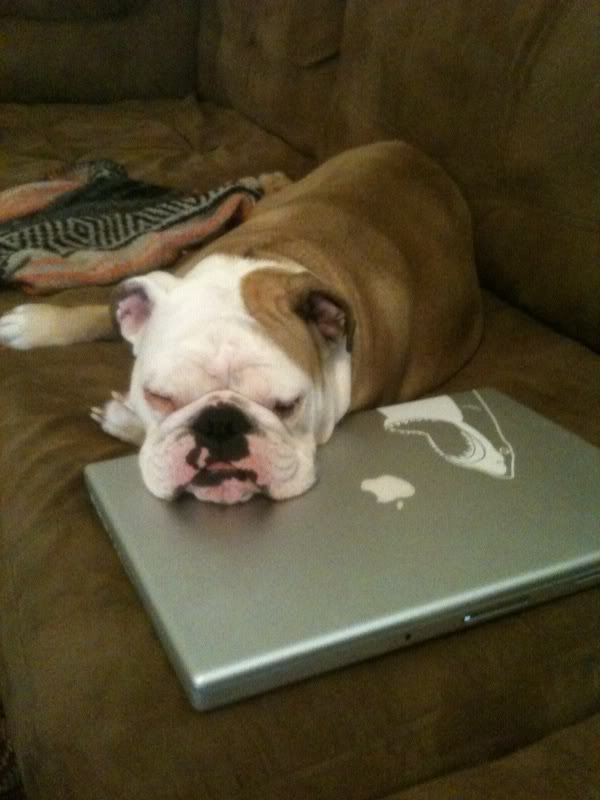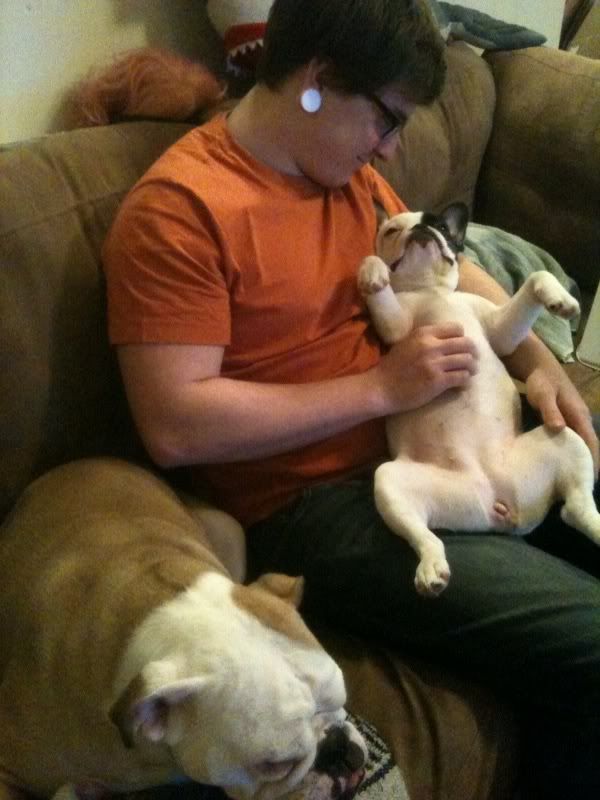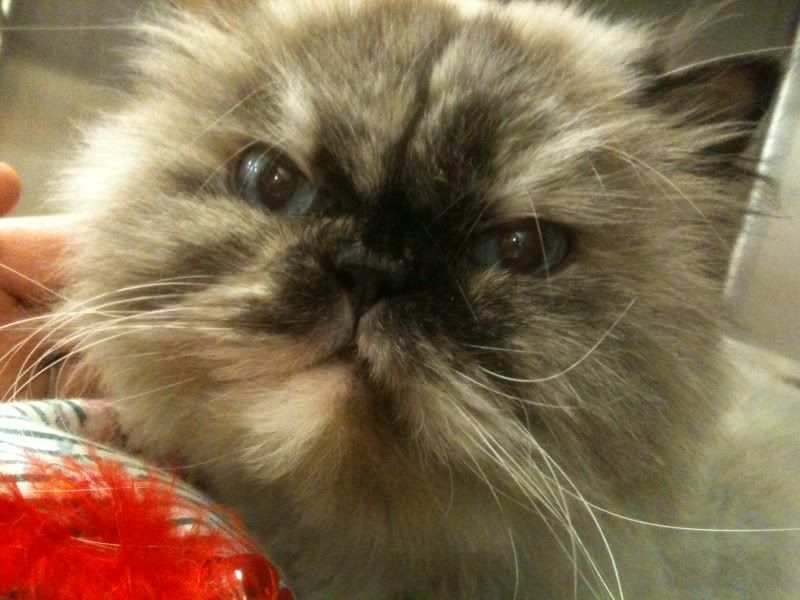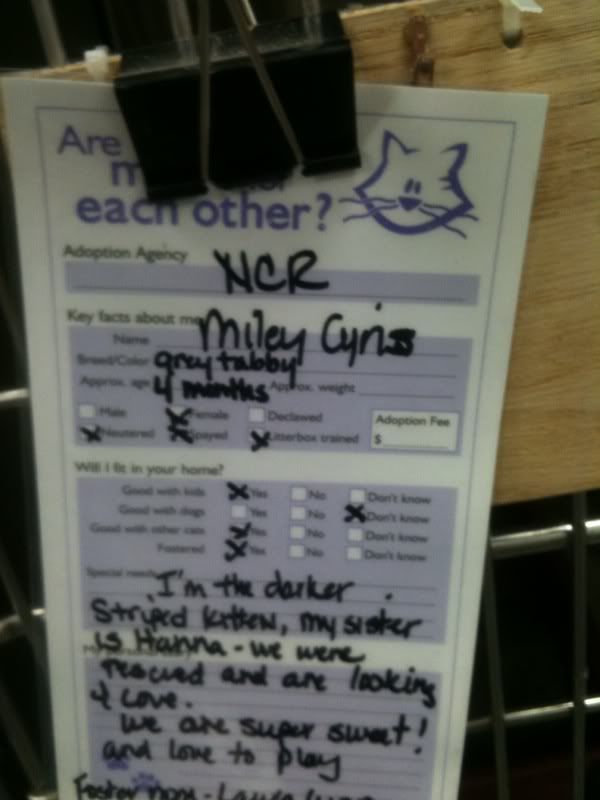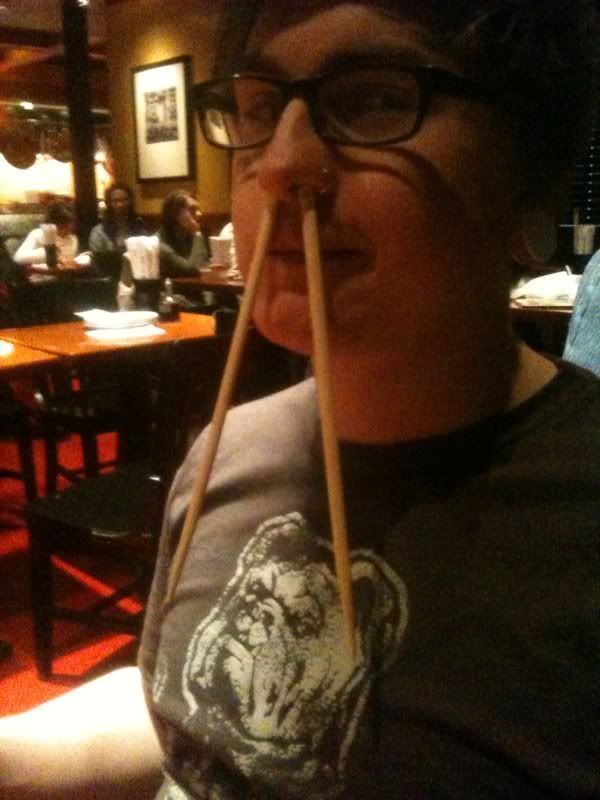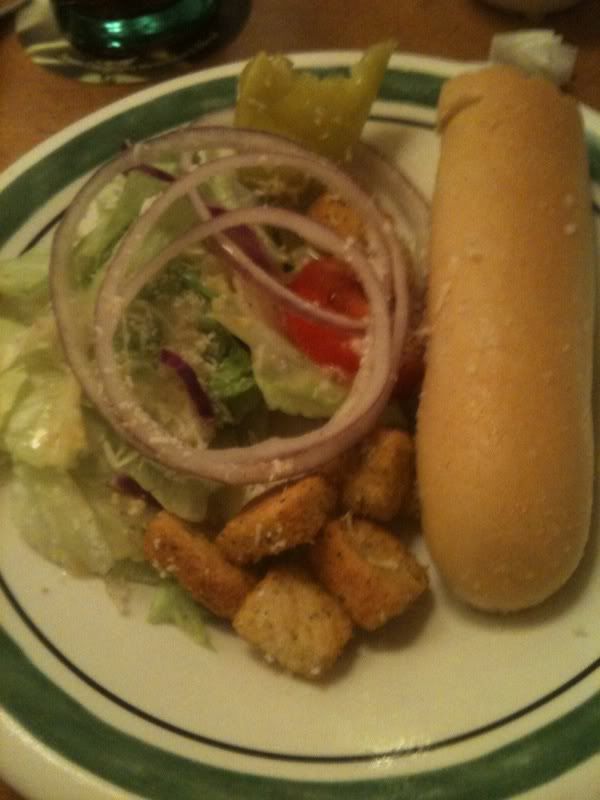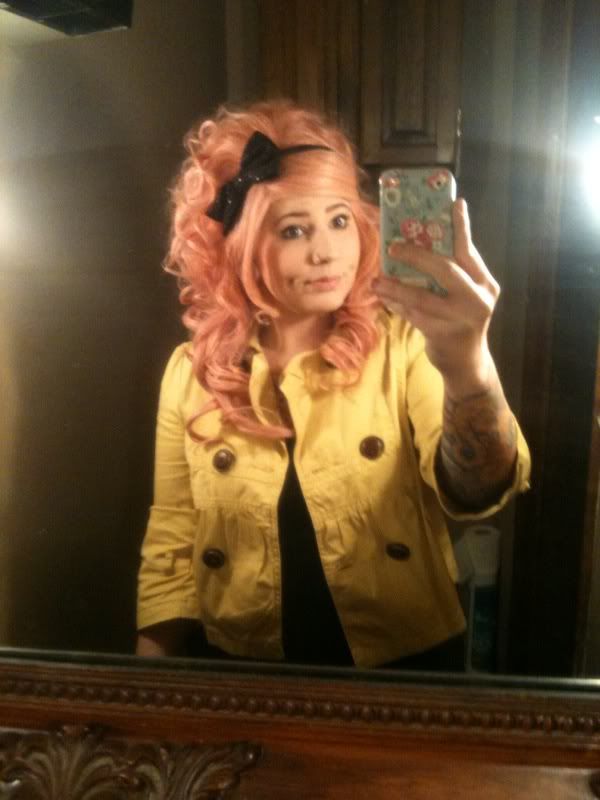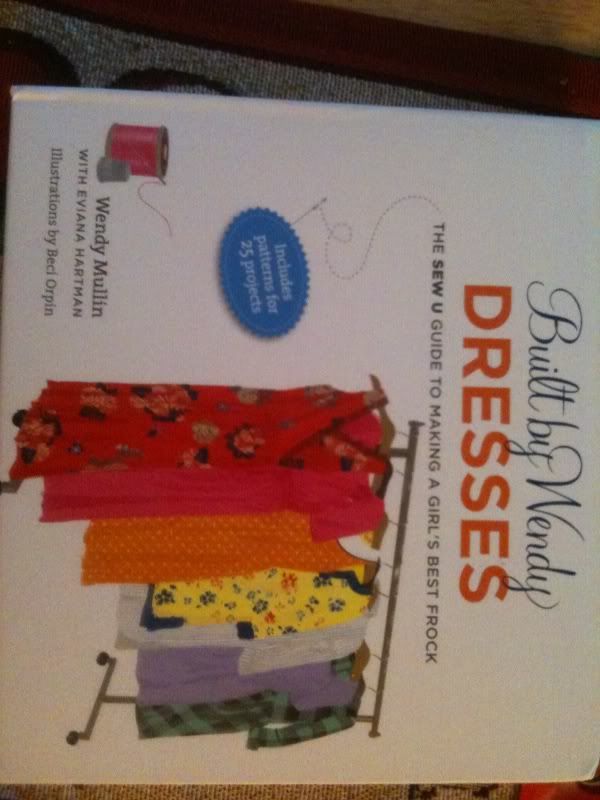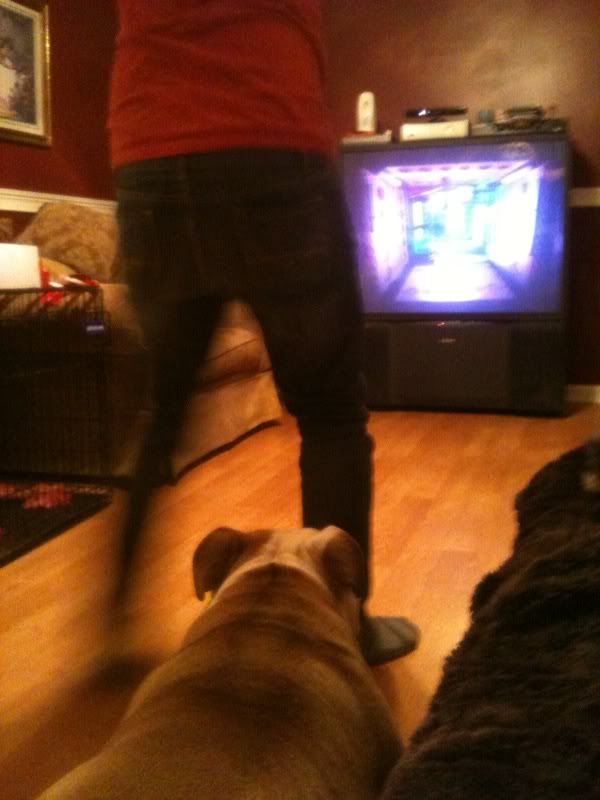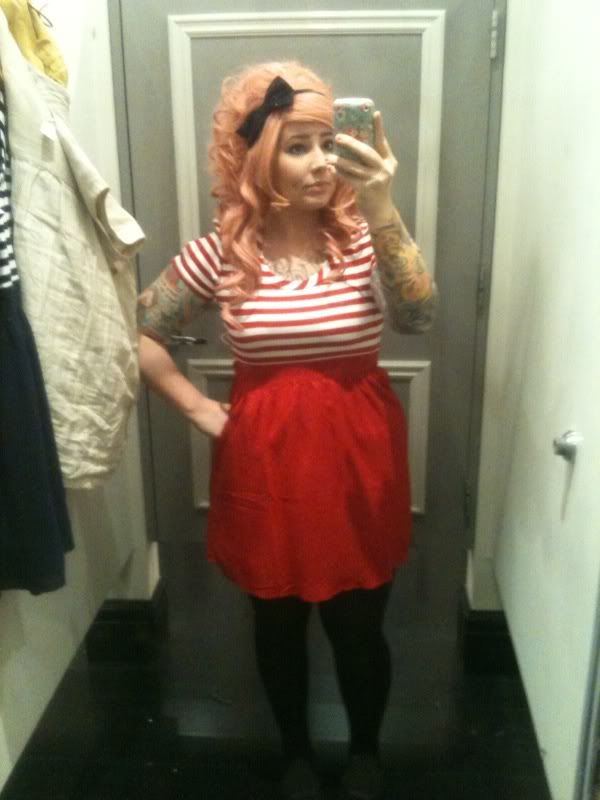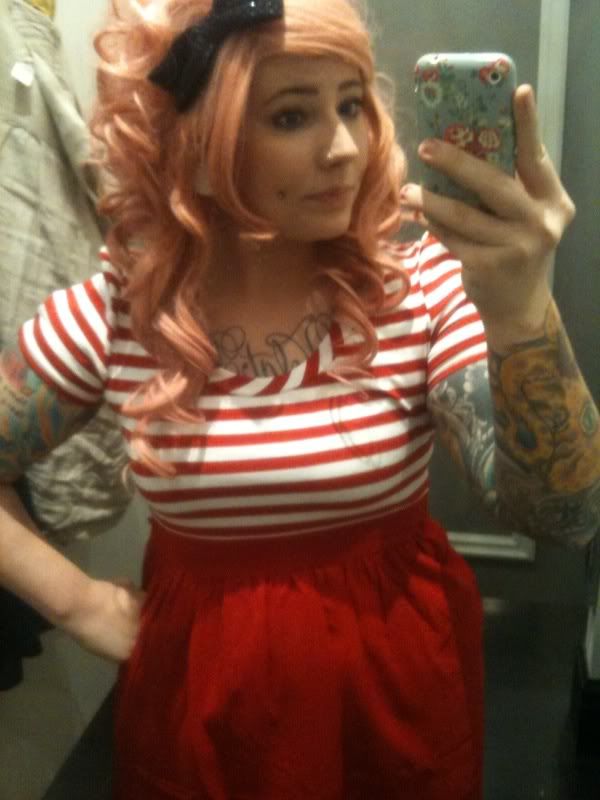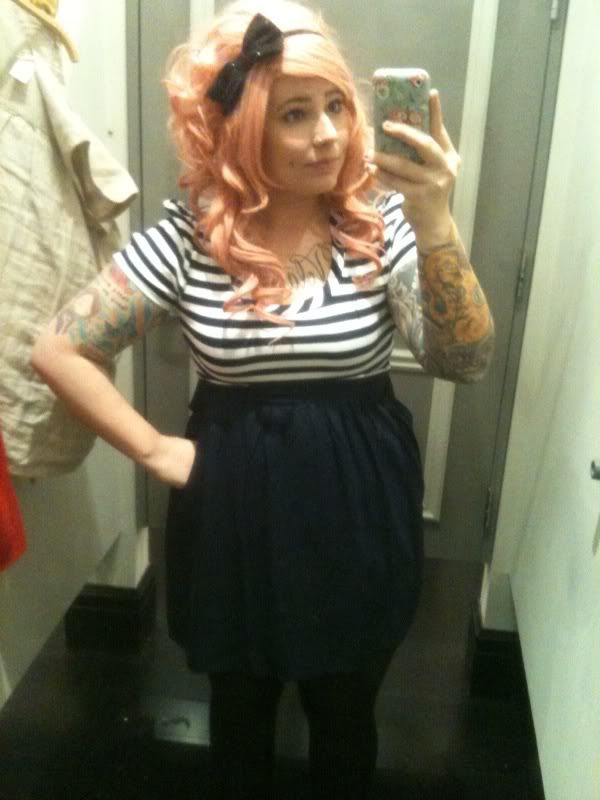 The kitty was up for adoption and I wanted to bring her home so badly! She was the sweetest thing (though she looks angry!). The yummy salad was Olive Garden and the yellow jacket in the mirror picture was thrifted at Goodwill (and I love love love it!). I'm so excited to play with my Built By Wendy Dresses book!
Today we're going to take it easy, work out, relax, catch up on blogging, do some designing (I'm so behind!), and maybe get some outfit pictures if the weather cooperates! (We got roughly 5+ inches of snow last night!) I also have a few blog posts in the works as far as things that have been requested via FormSpring! (Including a Instax 210 vs. Mini post, and a camera collection similar to
Miss Kaylah's
!)
Wedding Wednesday is coming up soon! xo