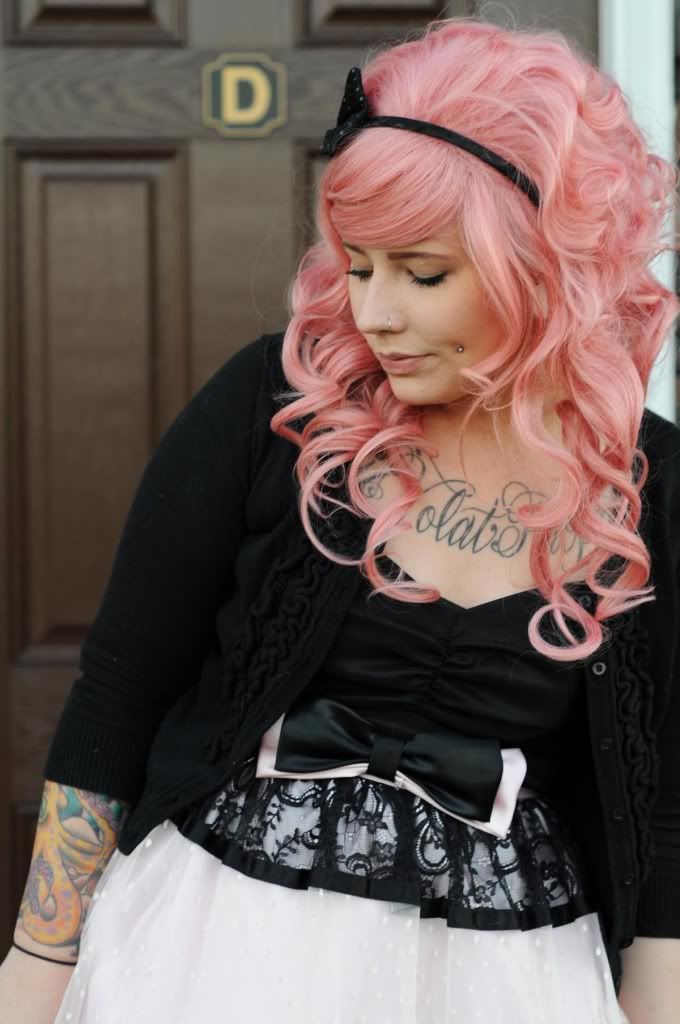 I fully intended on having this outfit post up sooner but that minor sickness that Mike and I were both battling on Sunday has come full swing. We are both down and out. He was sent home from work today and I haven't even thought about getting out of my pajamas. Sore throats, coughs galore... we're a pitiful couple today. Luckily he's off work tomorrow so we're going to stay in, drink Nyquil, and battle it out [with bubble baths!].
I'm also in the middle of a redesign for the little ol' blog but I'm trying to teach myself some things that college skimped out on.
I really loved dressing up for our anniversary. We didn't do anything extravagant. We went looking for promise rings (but opted for Etsy), ran a few errands (how romantic!), and ate dinner at Macaroni Grill (where our first "date" was). We ended the night by coming home, climbing into our jammies and watching Dexter and a movie.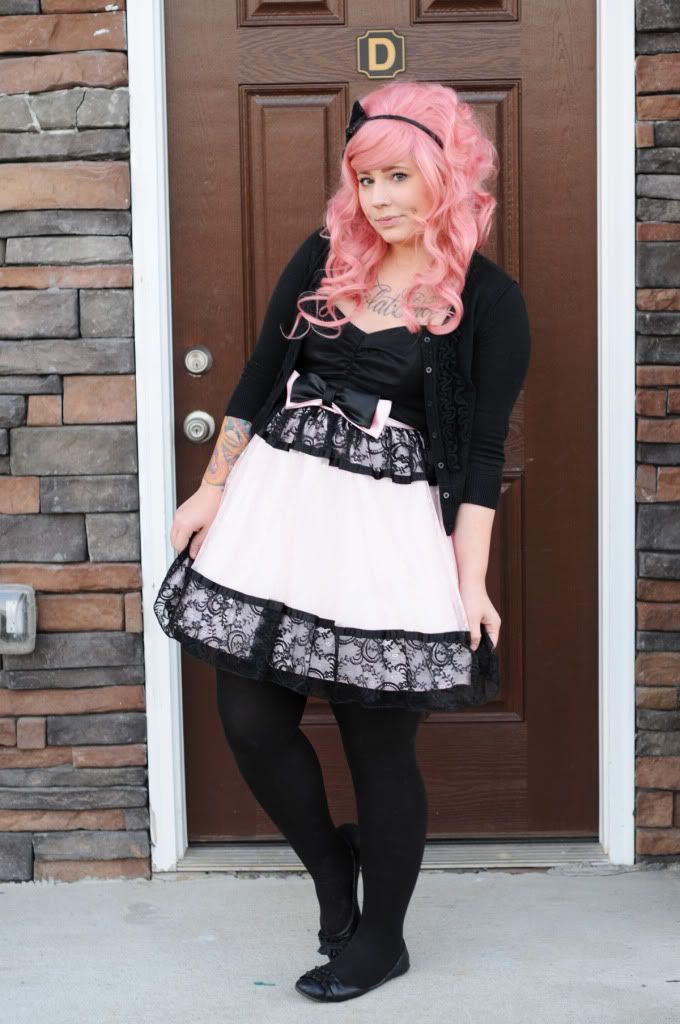 ♥

dress: jessica mcclintock, tights/flats/cardigan: target, headband: c/o sunshine and carousels

♥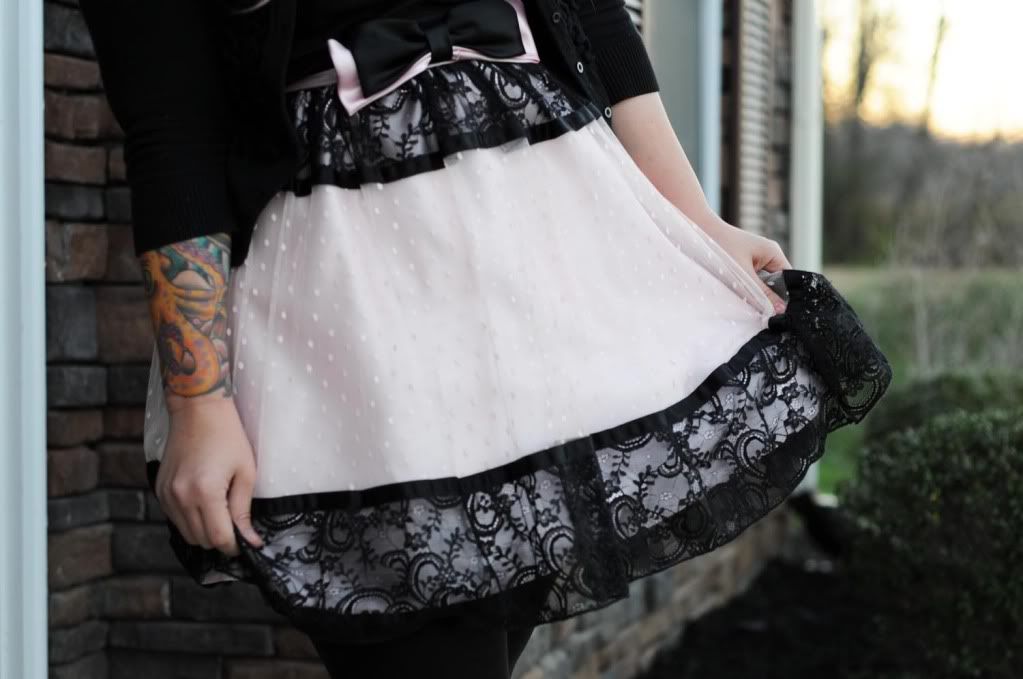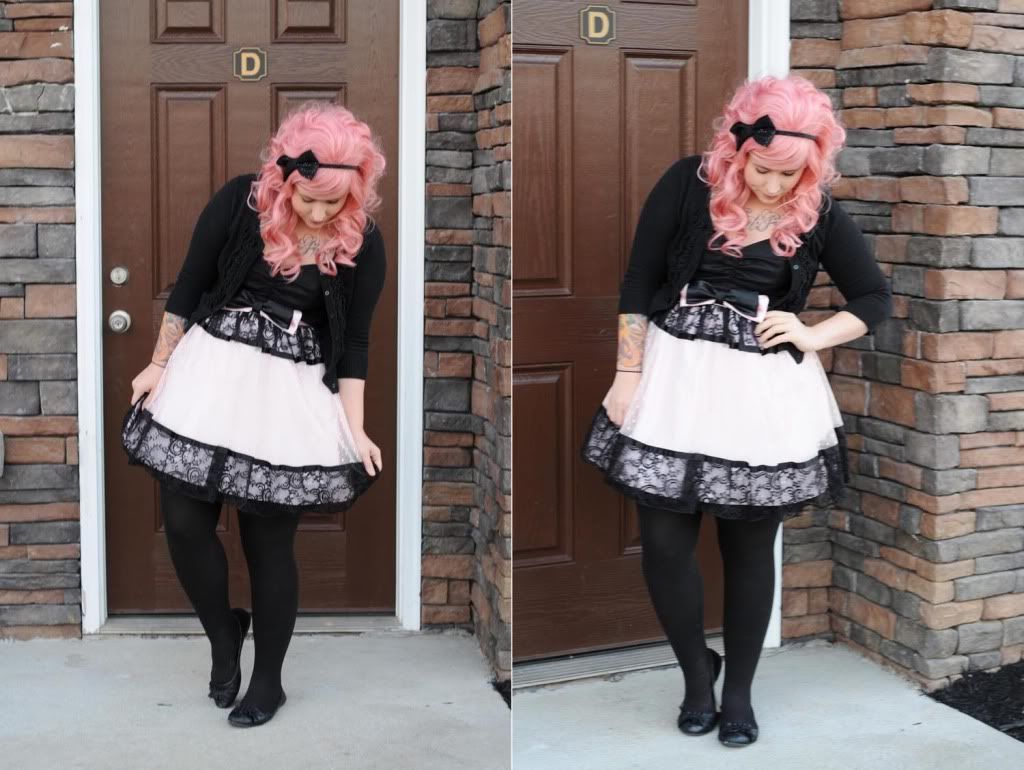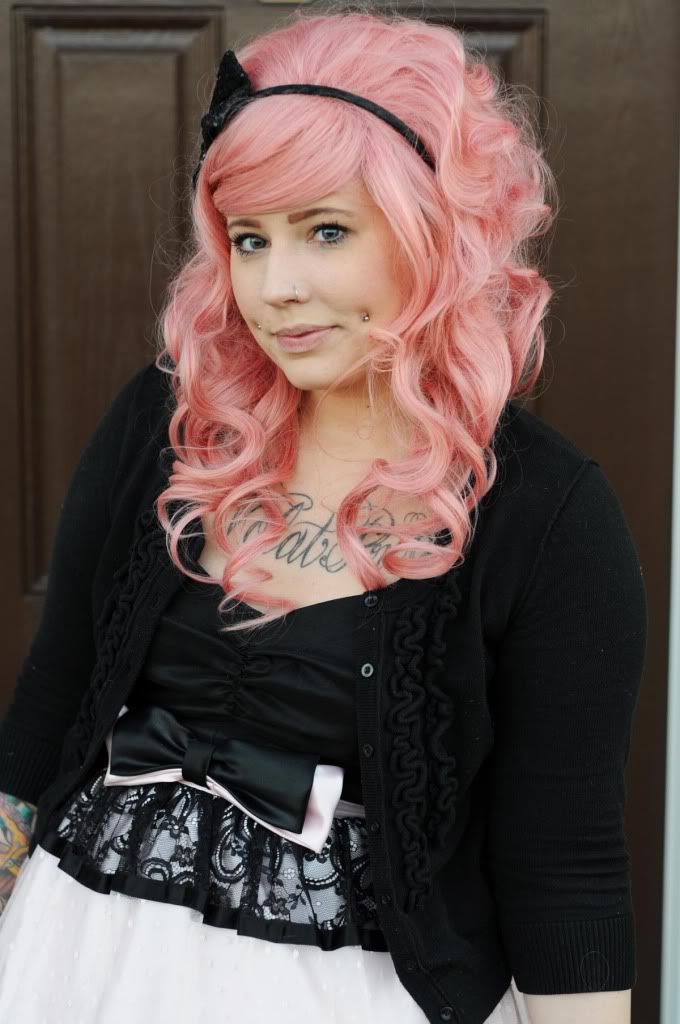 Typically Mike and I never get sick at the same time. Usually it's one after the other so we can kind of manage the household. Now we're both out of it and the pups need to be played with and the house tended to. Hopefully tomorrow proves to be a healthier day!
I'll be back and better than ever soon! xo