Hi everyone, it's Steph from
Influence
. I'm a twenty-one year old student from the UK and I've been blogging for a few months now just for fun. My blogs got a little bit of everything and is full of things that inspire me. I'm so excited that the festive period has finally arrived!! I love everything about this time of year from pretty fairy lights, chilly weather, snow, steaming cups of Starbucks gingerbread lattes, Christmas tree's, Ice skating, quality time with loved ones, cheery music, woolly jumpers and furry boots (just to name a few reasons!!) I thought it would be fun to share with you all my Christmas wish list, have you started thinking of your own yet?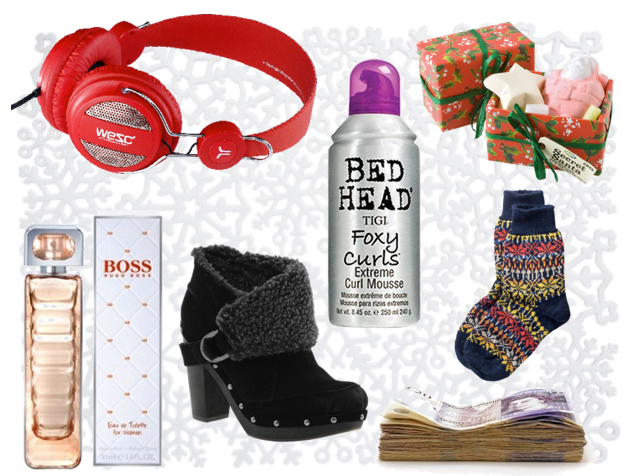 (1. Some wesc headphones 2. Hugo Boss Orange perfume 3. Some new nine west black boots 4. Hair products 5. Lush Christmas box selection 6. New socks 7. Some spending money.)

Every year I like to donate money to a charity. This year I'm going to donate to
WSPA
a well known charity who help stop cruelty to animals all around the world such as bears, working horses, factory farming, stray dogs, whaling etc. I think it's important we spread awareness about these issues and show our support. It's also a nice feeling to know you've made a difference in some person or animals life.
Thanks for reading my Christmas wish list everybody and I hope you all have a very merry and happy Christmas!! Love Steph x