Bonjour! I have not died! I am alive and well, though rather exhausted. The past few days have been non-stop go go go and while I've loved seeing everyone and exchanging gifts and eat way too much yummy food, I'm ready to take a break! How about you?
The short little break from the blog felt nice, I won't lie. And it
might
extend just a wee bit more [or at least be a little lighter] due to the fact I have to drop my trusty ol' MBP off at the Apple store tomorrow to have a new keyboard installed. The traffic will be a nightmare... I know. Hopefully it'll just take a few days though. Please let me have it by the new year! I'll be working anyhow, so it might not matter, but still. I'll have Mike's macbook but I can't do too much on it!
I have so many blogs to catch up on! I don't know when I'll ever find the time! Don't worry, I'll be dropping around you're little slice of the blogosphere soon! Hohenwald doesn't even have 3G phone service so I didn't read much Twitter or post anything via Instagram. Sheesh! I felt so disconnected!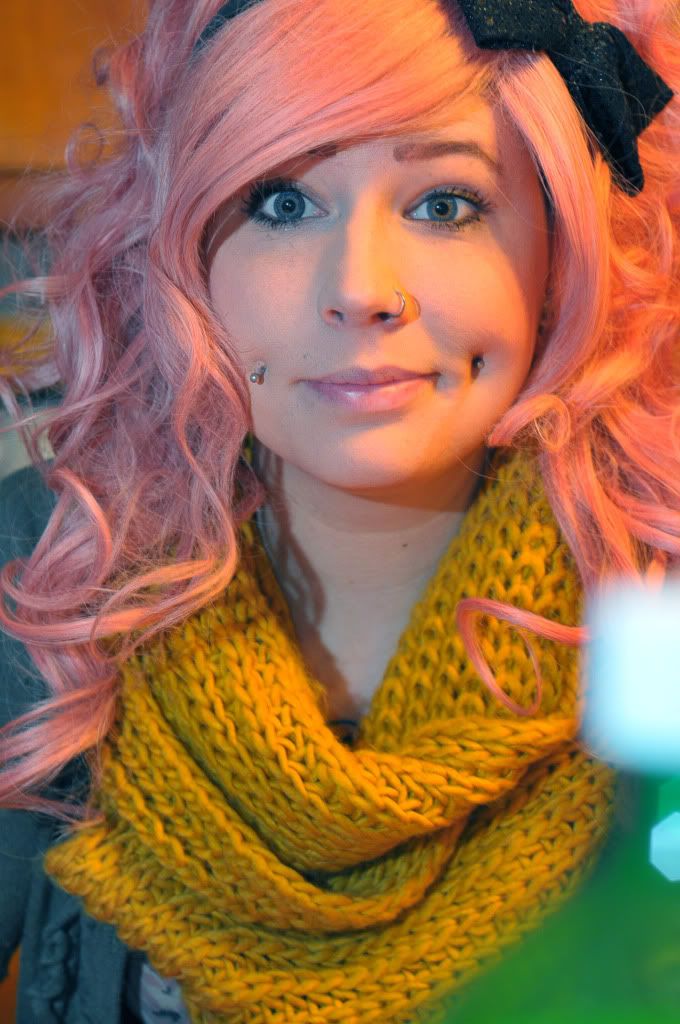 Excuse the crazy lighting. Even Photoshop couldn't help the bright yellow cast lighting from my Nana's house! Haha I really love the Christmas season. I love the hustle and bustle, the endless pondering of thoughtful presents, the hot chocolate and full breakfasts, the family you can't really stand any other time of the year [kidding! Sort of!], etc. It's a great way to cap off the year. Then a week later you get to vow to never drink soda again or never run through the drive-thru, etc... Perfect timing!
I spent Friday baking and crafting, so when Mike got home from work around 5 we could load up the car and girls then head to my parents'. Of course we didn't leave until 6:30 but that was fine. We snuggled in, watched Love Actually, slept and woke up to presents. We had breakfast, opened our goodies, and then went back to sleep for two hours. Then we woke up, went to my Nana's, stayed for quite some time, ate a late lunch, opened presents, went home, Mom cooked, stepdad's family came over, ate again, exchanged presents! Phew! Oh did I mention we had a white Christmas for the first time in 17 years?! Yes! That never happens in Tennessee! Well it was great until Christmas night when we were supposed to drive the 2 hours north to pick up Toby. The interstate was shut down, parties being a little less than cooperative, etc. Luckily at 8:30pm we had the "OK" to go. The roads were okay until the Franklin area. Then they were awful. We managed to pick up Toby and head back south for the 2 hour drive [again] when we got stuck on an overpass while asking if a stuck car needed our help [but we worked our way out], then in front of our house in Spring Hill we hit ice on a bridge and went all over the road. Luckily Mike regained control and we managed home without incident. But it was scary!
We put Toby to bed and we slept. Then we woke up this morning, opened his presents with my parents, had breakfast and headed south to Mike's parents'. We opened presents there then ate a late lunch, rested around, and finally headed home. Here we are! I hate throwing so much into just one little post but honestly, I wouldn't have time otherwise to even update about it!
We're keeping Toby for a few days and I'm so excited! Lots of toys to play with! I love having him around!
Now a ton of photos! [I'll put most after the jump!]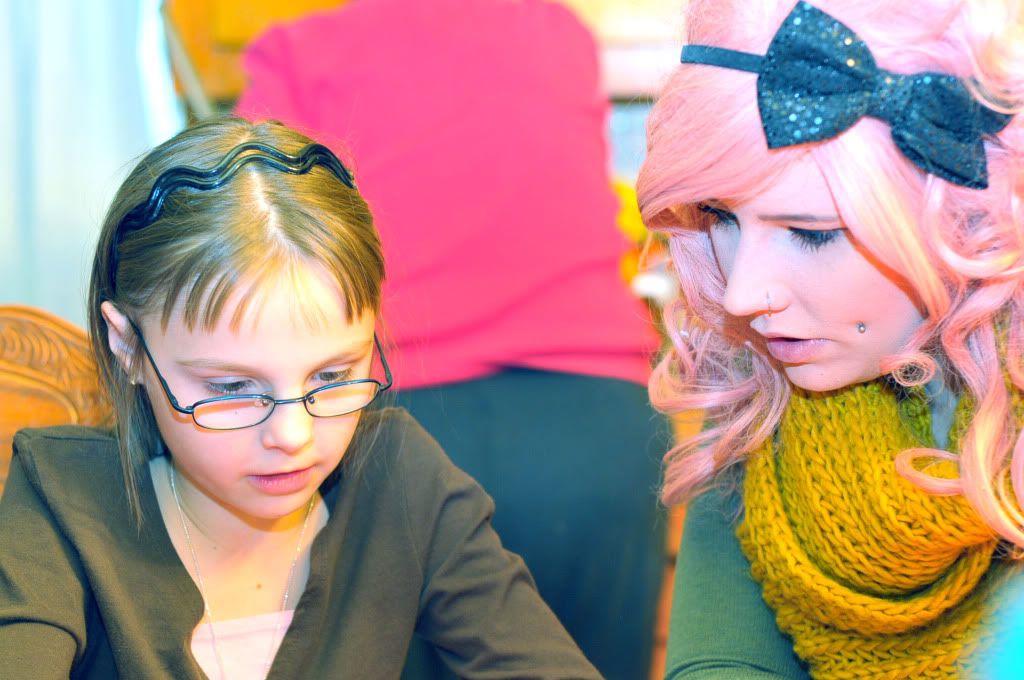 Me & my little cousin Kaylie
Lacey Lou Anne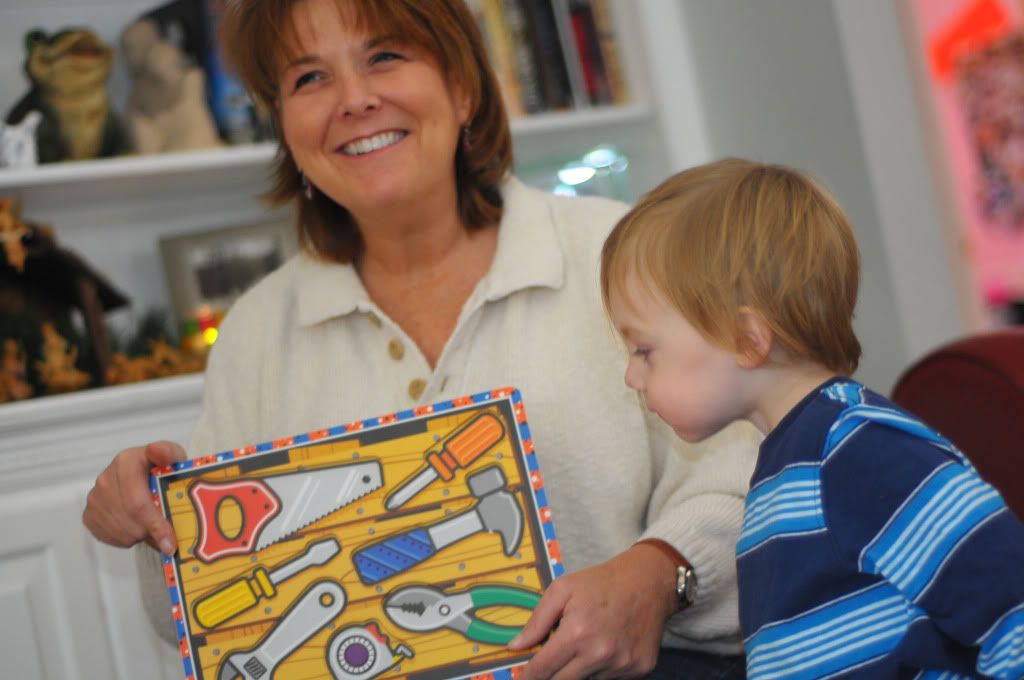 Toby and Grammy Terri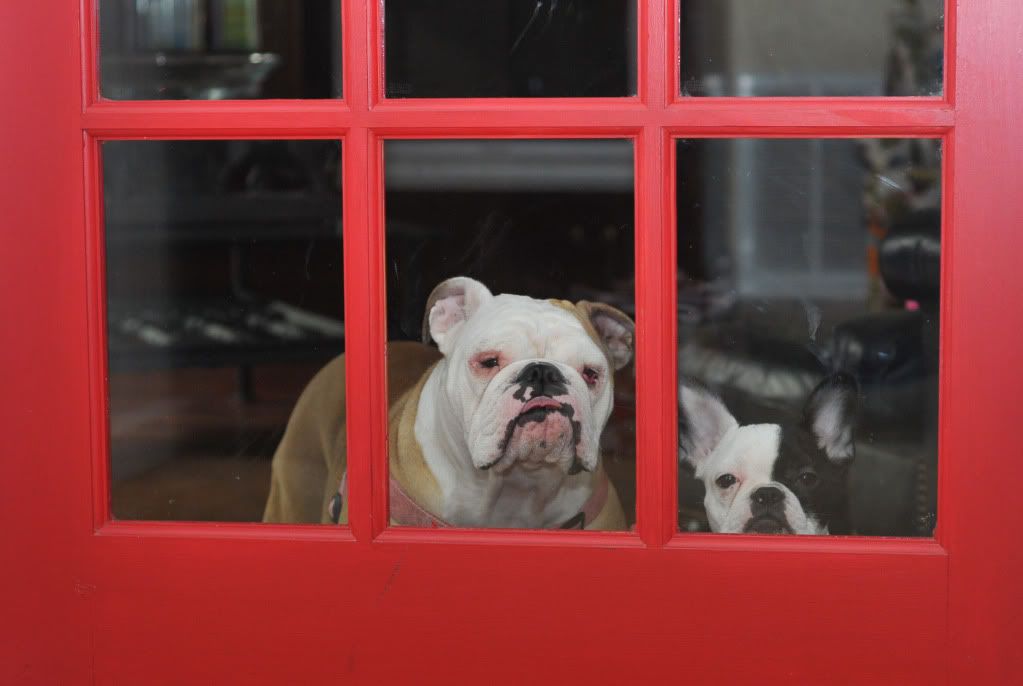 Pip and Baby G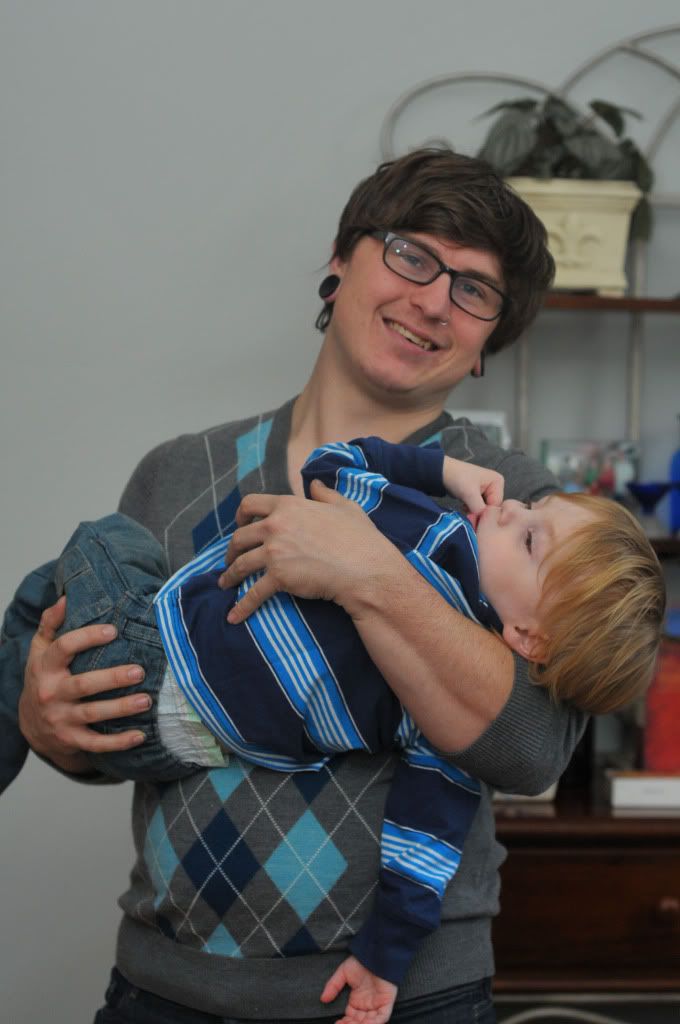 My two favorite boys ever!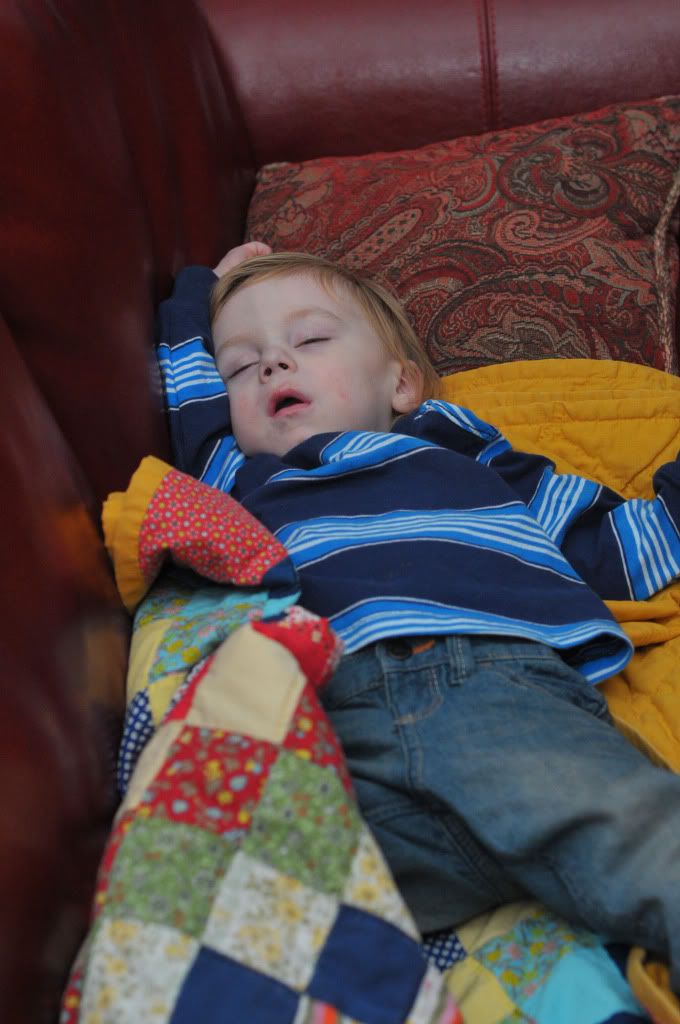 Tuckered out. Presents take a lot out of a kid!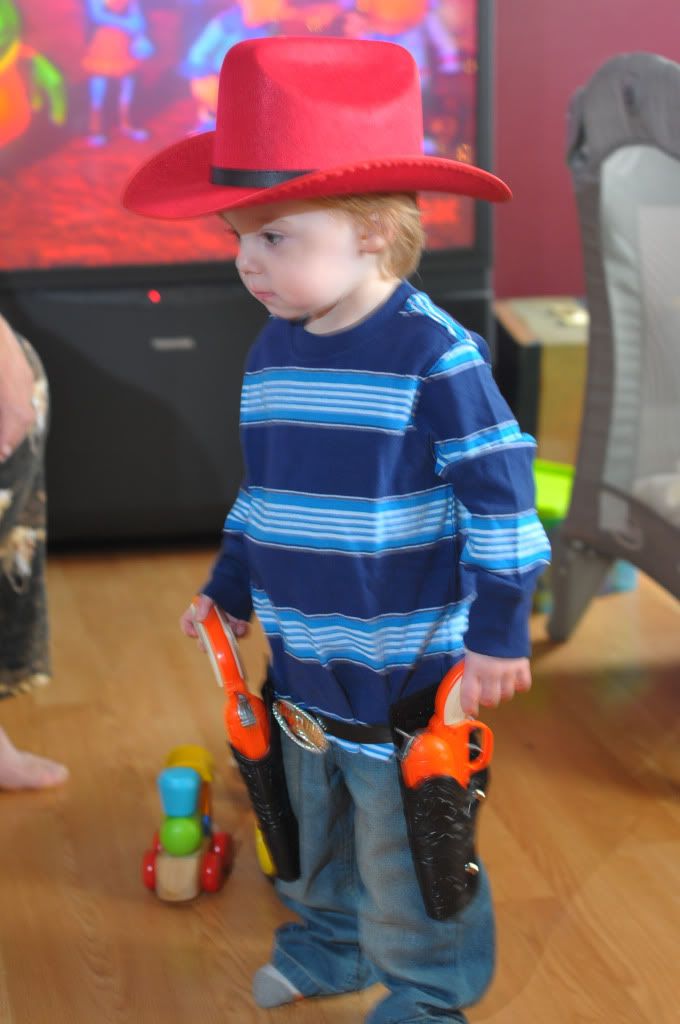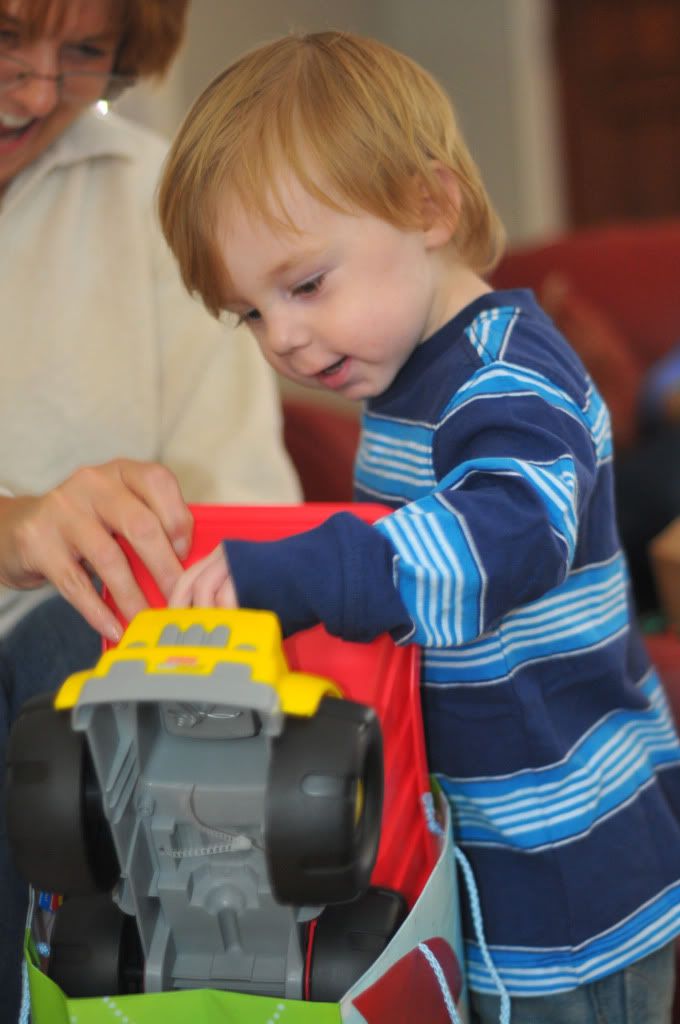 We got Mike's dad an assortment of Bulldog presents this year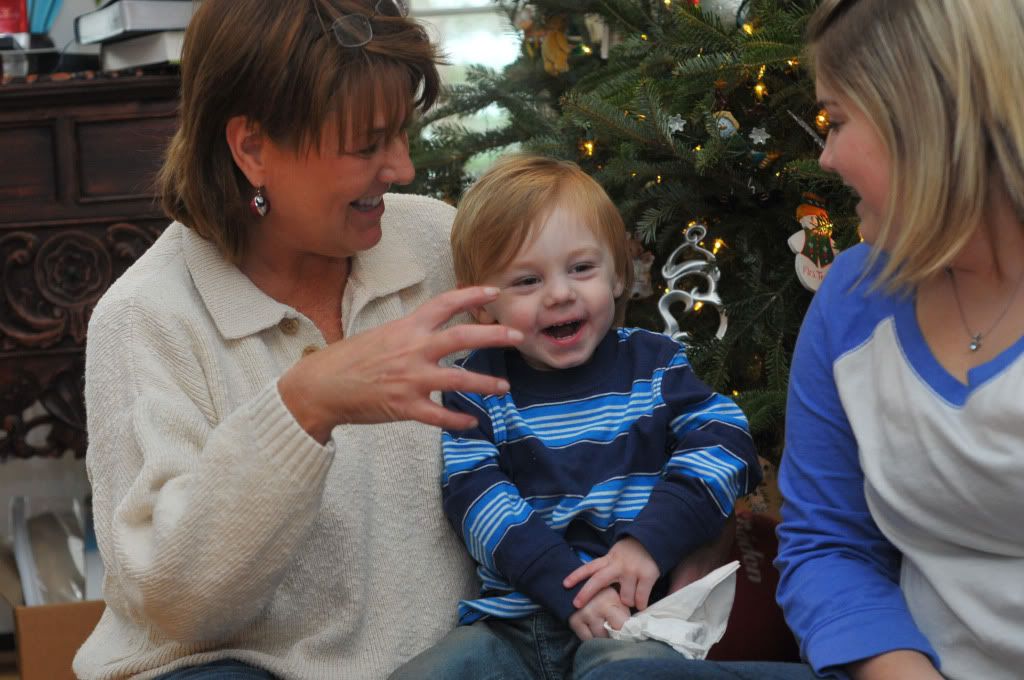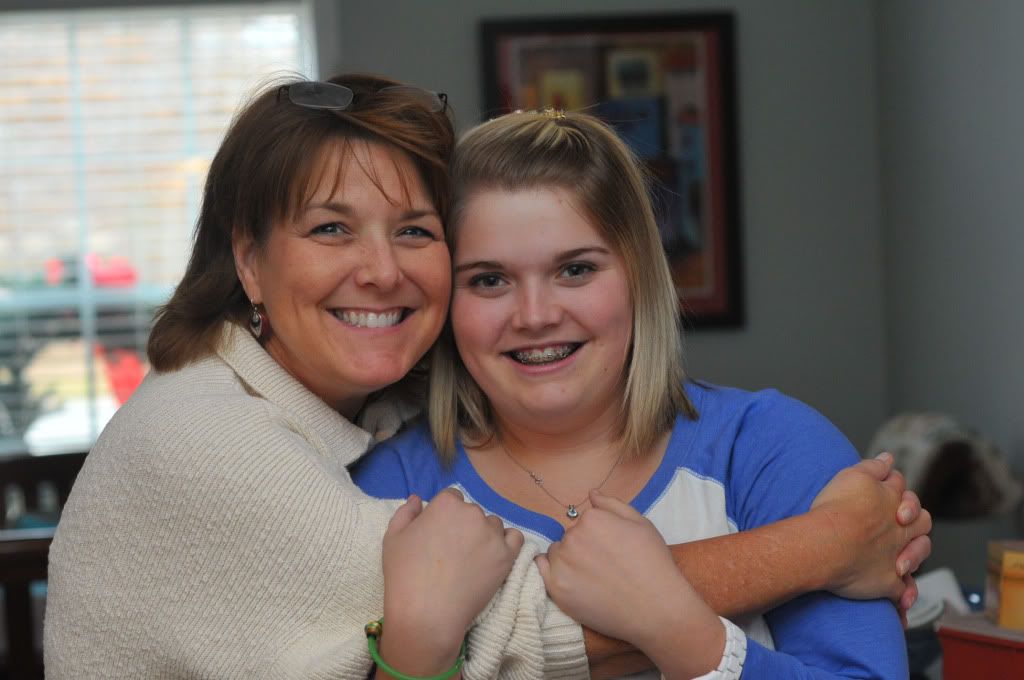 Terri and Mike's sister Laine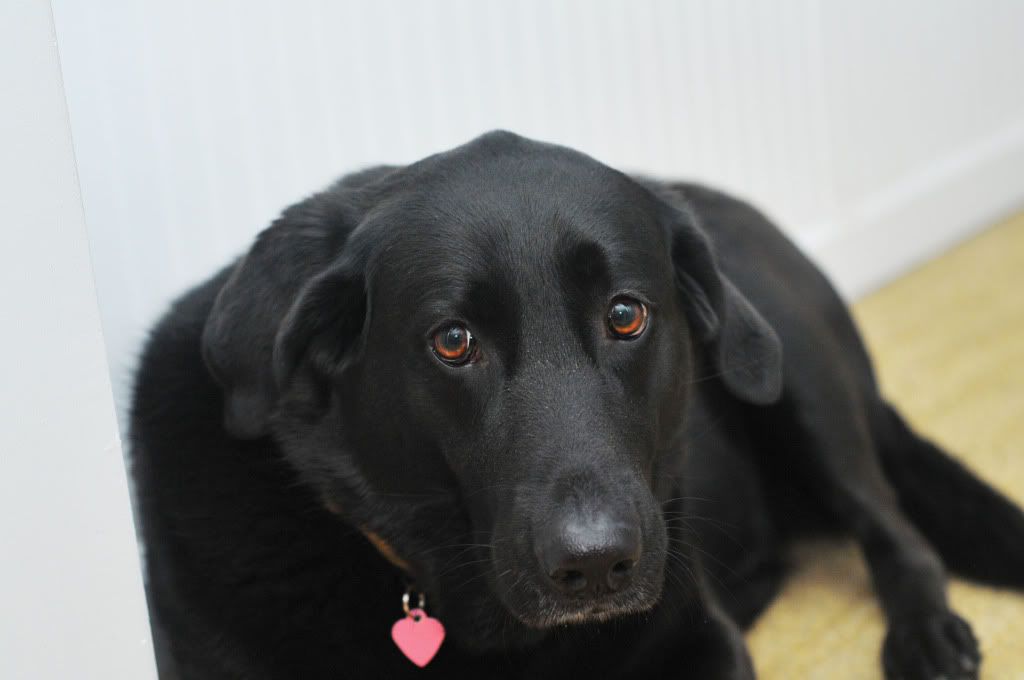 Miss Abby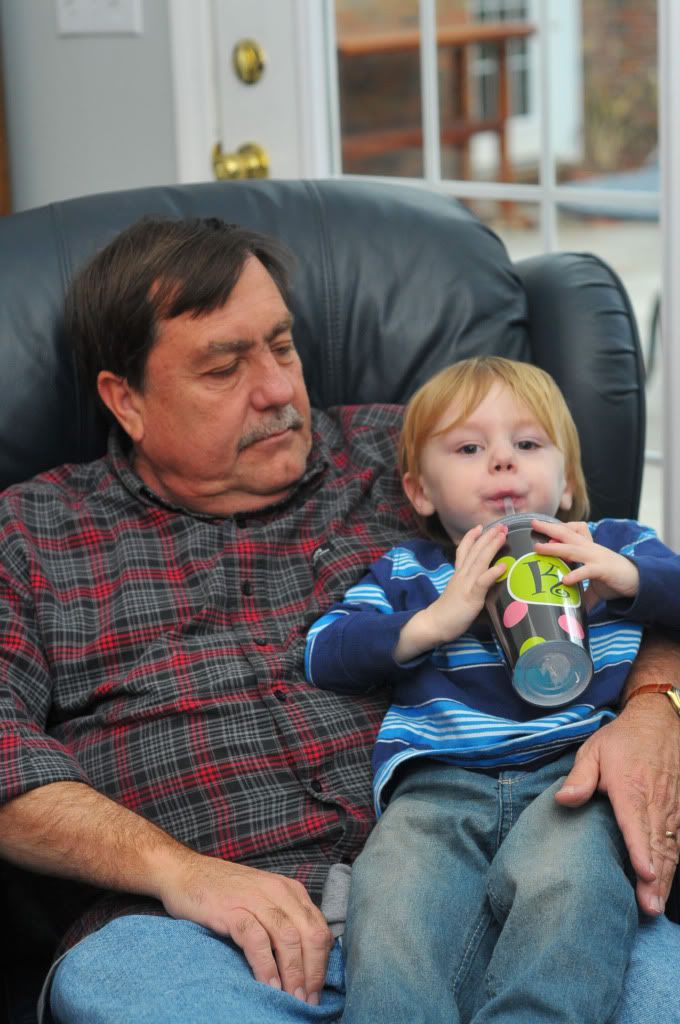 Toby and Mike's dad
Overall, Christmas 2010 was a success! I'll definitely share more about what I snagged for Mike this year and what I got, too. But for now, we'll focus on what the holidays are all about: family! xo
How was your holiday?!