Kate contacted me last month about sponsoring the blog for the end of 2010 and I was immediately taken by her little Eloise and Ramona! Named after two characters in her favorite short story by J.D. Salinger, Eloise and Ramona are two of the most fabulously styled flapper ladies I've seen! You can find them donning stationary, notecards, and even tote bags! Did I mention jewelry yet?! Kate sent me over and huge array of goodies [You spoiled me, Kate!] and Mike had a blast shooting photos of them! It was snowy and so wet outside so there are no good photos of me with the bag, but you'll love the stuff when you see it, I'm sure!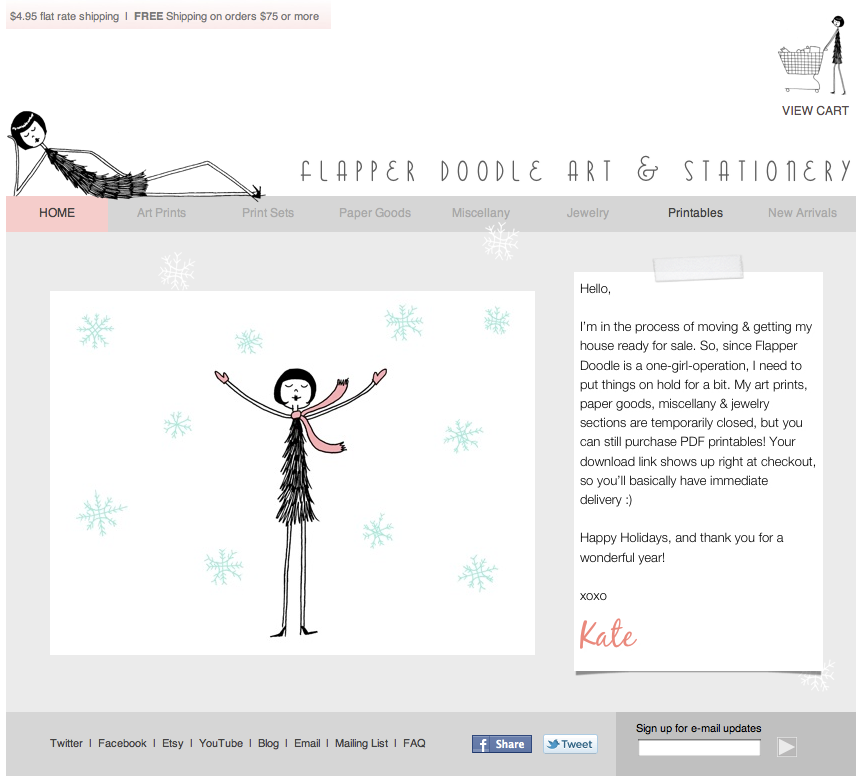 Kate sent over a tote bag, book nameplates, the cutest set of 8 cards and envelopes and "Ramona The Tattooed Lady"... a piece after my own heart!
What I really want to know is how she gets them to be
such
good quality?! The cards look like something you'd buy straight from the finest of stationery stores. I love that the cards are blank inside, too, so you can write whatever you feel is appropriate. The 8-pack comes with 4 different designs (2 of each) so there's definitely something for the occasion! [Mike didn't know this when he shot the photos. Silly!]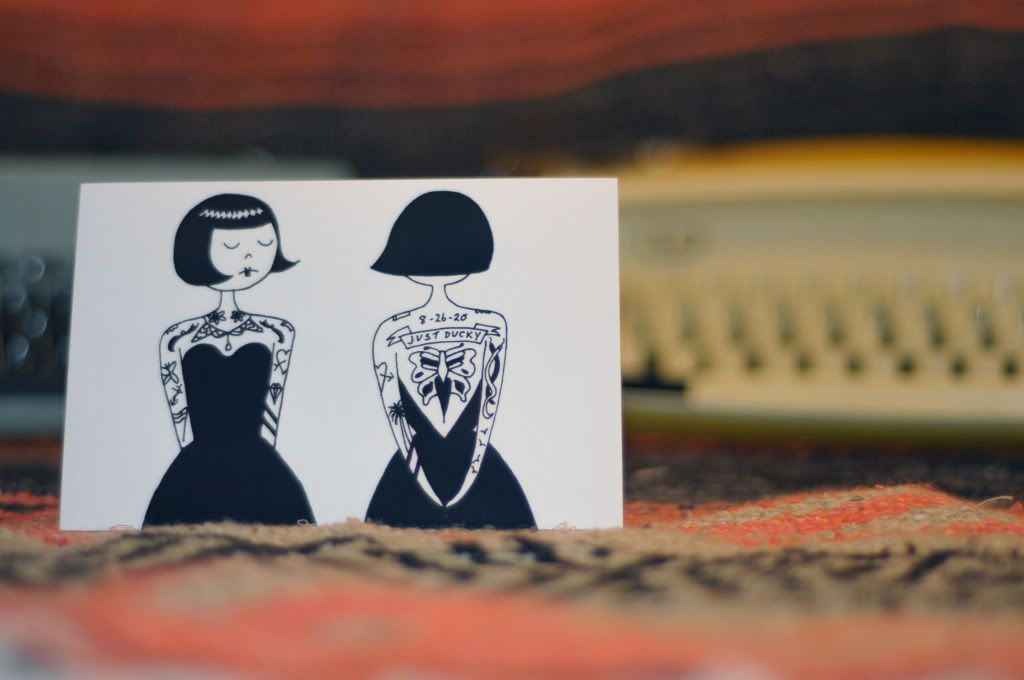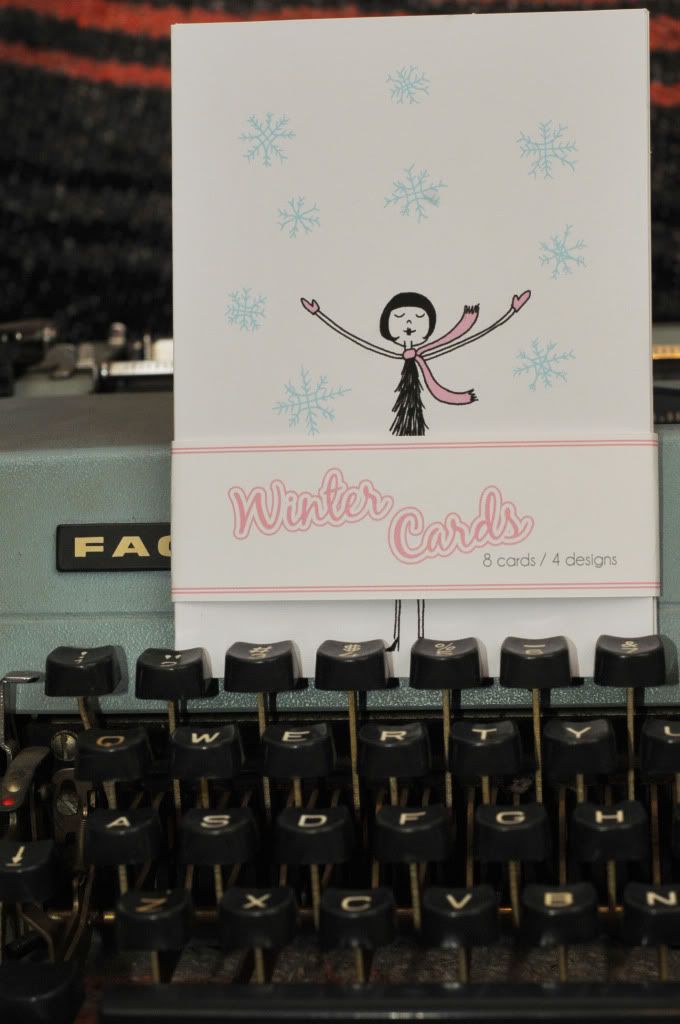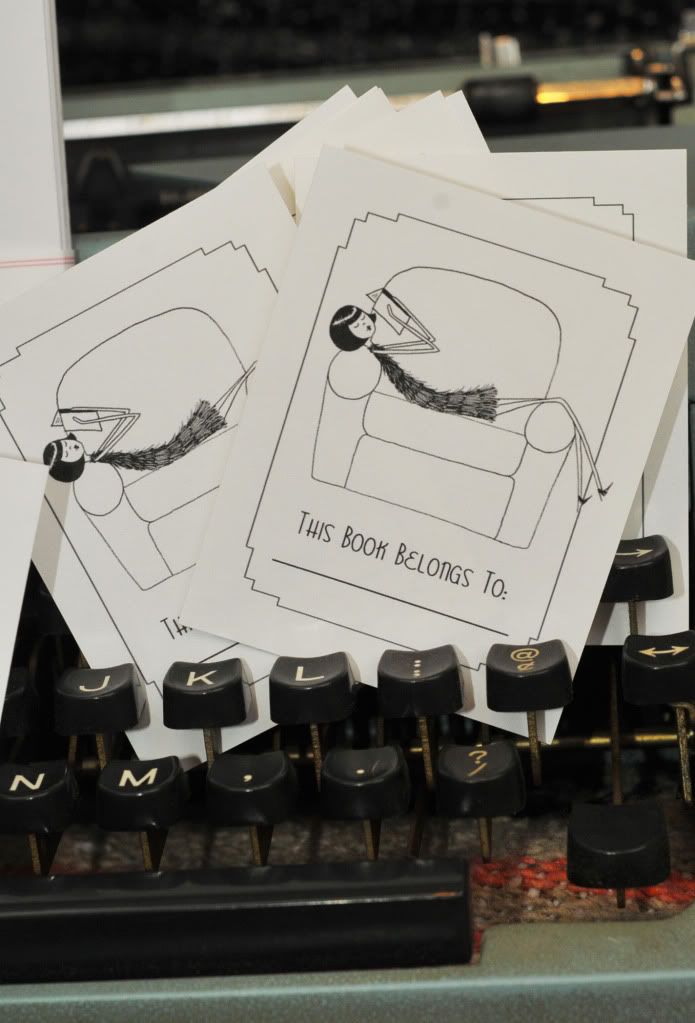 Her website is so incredibly easy to navigate [I appreciate this so much!] and there's even a little blog, too! Kate is currently in the process of moving so the stationery isn't currently available, but I highly sugest you bookmark her online shop and go hog wild once she returns! You can still purchase PDF printables and share some coloring fun with your favorite niece or nephew!
You can find Eloise and Ramona (and Kate, too!) at these fine places:
Thanks for sponsoring the blog in December, Kate! And thanks so much for the lovely goodies!
I still have a couple of spots left for January if you'd like to sponsor the blog! Just email me at kaelahbee@gmail.com!