So if you've been reading along via
twitter
you'll know that I ran into some difficulties last night when a lamp fell on my macbook pro... yeah. A lamp. All of a sudden keys go flying! The A, Z, S and W went for an aerial adventure. With tactile grace and a bit of "oomph", I managed to reattach the S and W but the A and Z are little nubs still. I need to go to Apple but I know it's going to cost a boatload and I'm not really excited about Green Hills traffic. If you randomly notice a missing "A" please don't panic. Luckily Z is such an arbitrary letter most of the time that it won't matter. But the A! Ahhh the A will kill me! Anyway...
Mike and I dressed up for an outing yesterday. Went by the new Forever 21 in Cool Springs [meh! Kind of disappointed.. more on that later! With pictures!] and ran some errands. We snagged Pipkin new stairs so she can get on the bed herself. She managed to jump on the couch a few times today all on her own! Yay Pipkin! We also bought them a frisbee. Those dogs
love
to chew on frisbees. Heh. We had a yummy dinner at O'Charleys and bought our 2010 ornament for our tree. We also snagged wrapping paper and a few gifts! I can't believe Christmas is in 9 days!
Now I'm going to post a billion outfit photos because I was so excited to dress up! I've been really not in the mood lately so it put a nice pep in my step! Feel free to scan over if there are too many! I won't judge you.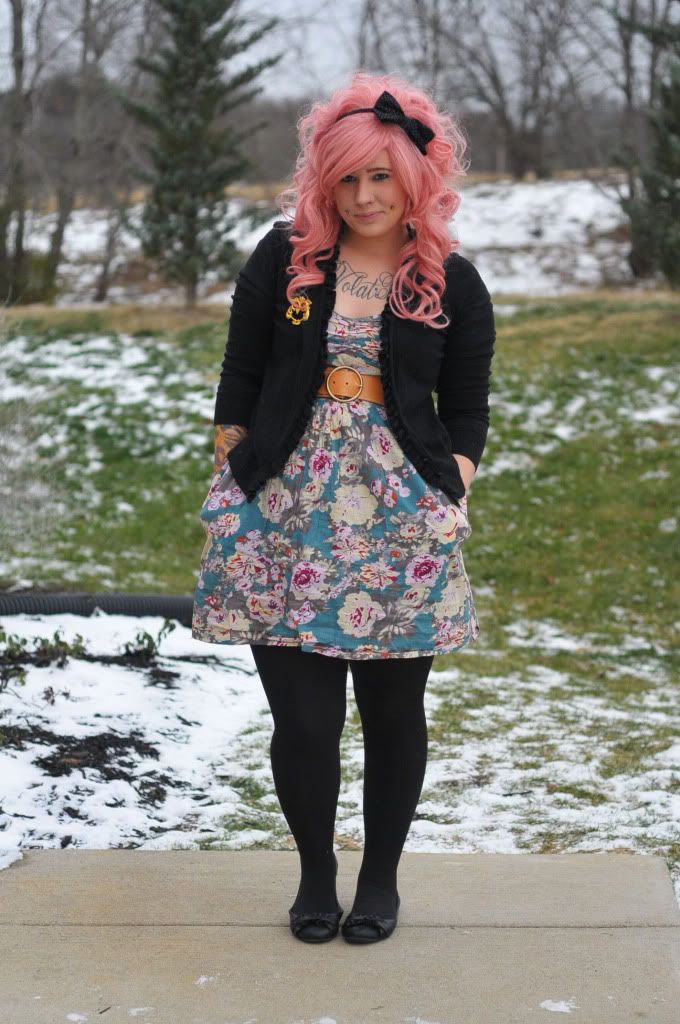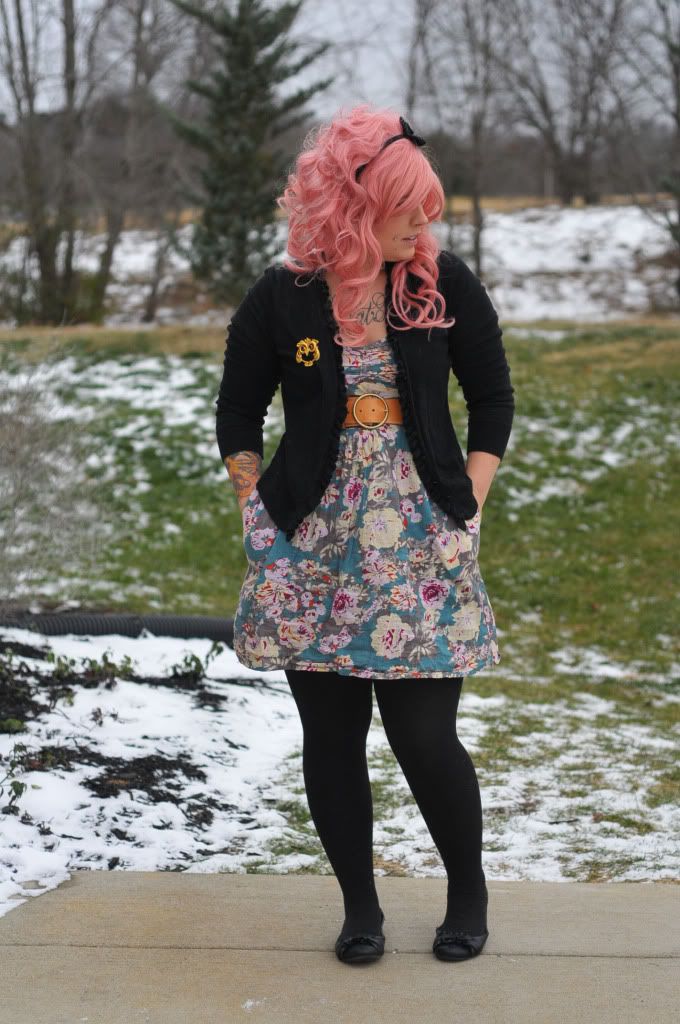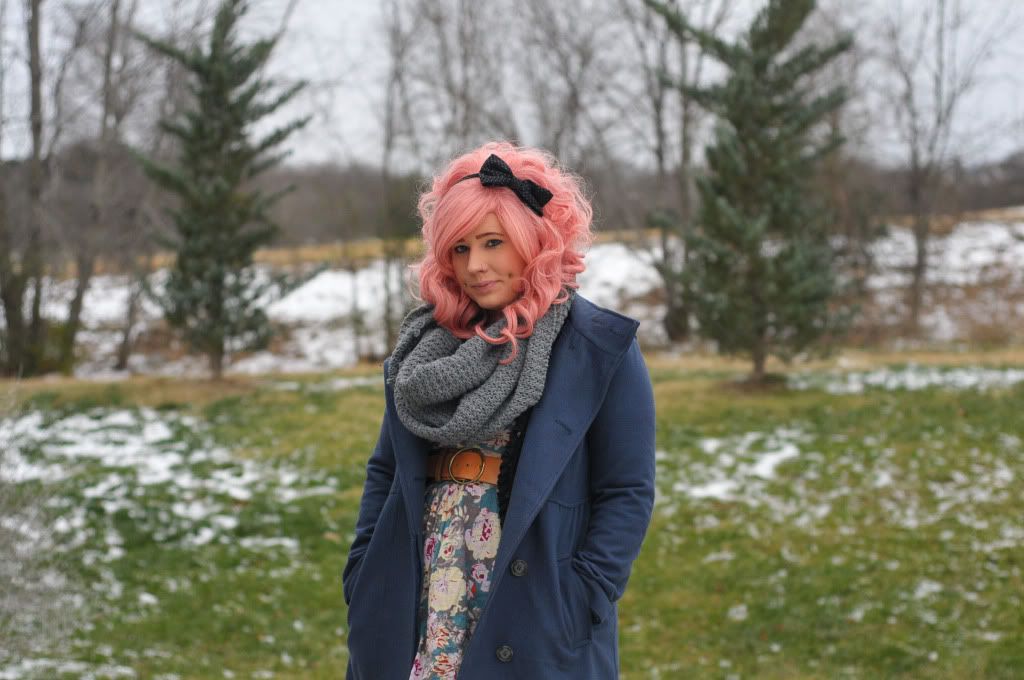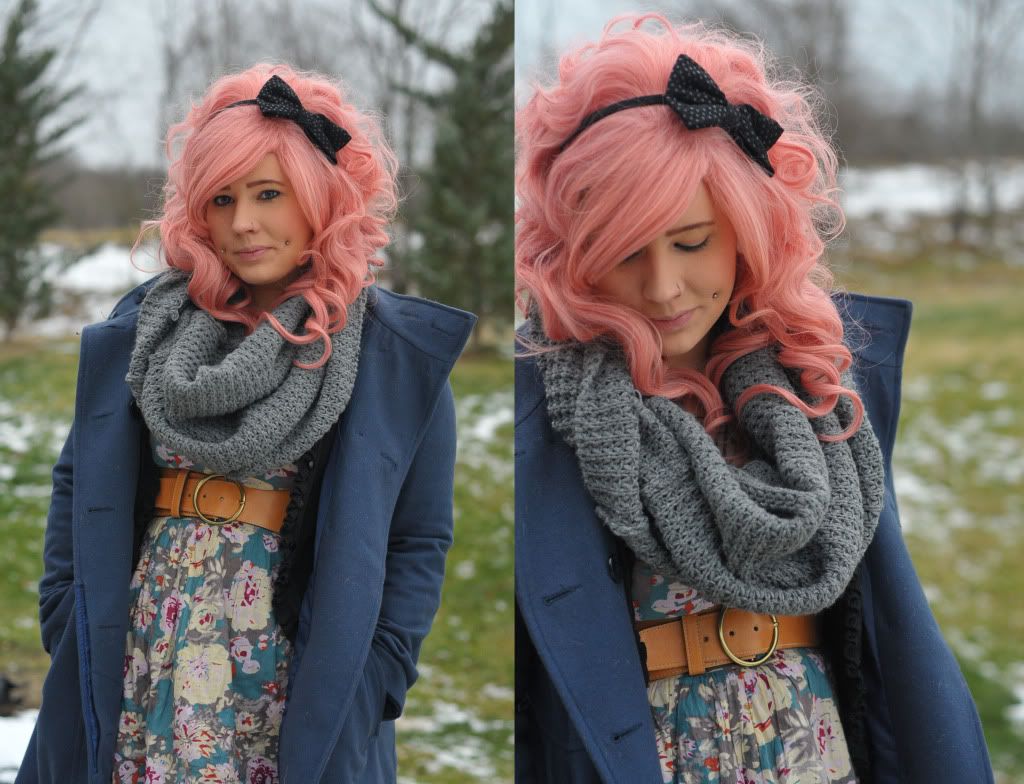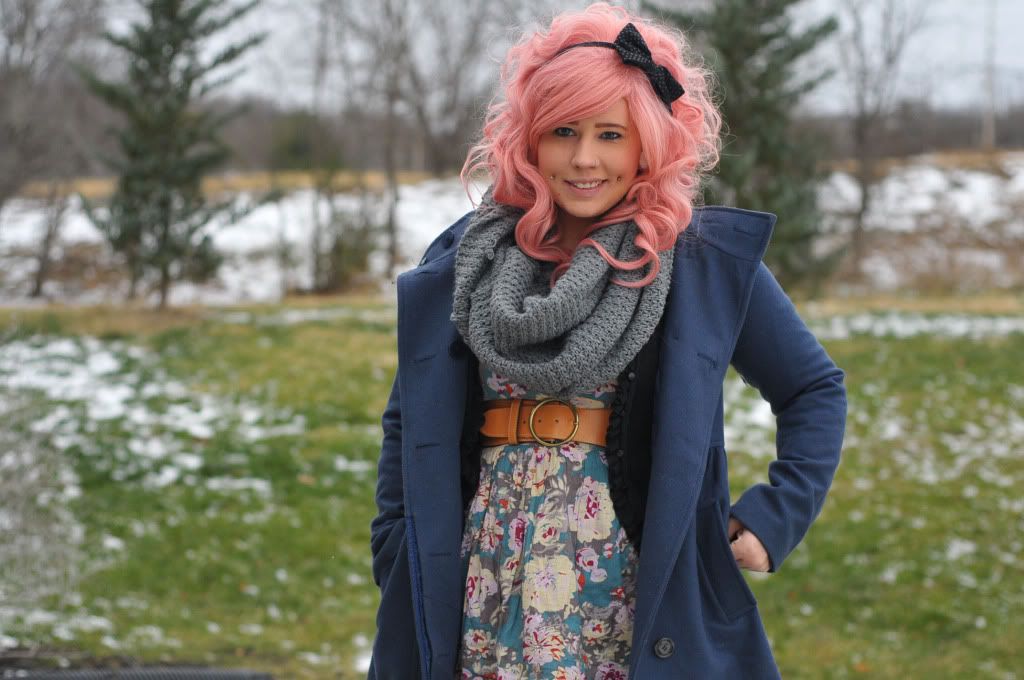 ♥ dress: urban outfitters, cardigan: target, brooch: vintage, tights: target, belt: forever 21, flats: target, scarf: forever 21 men, headband: c/o sunshine & carousels, coat: h&m ♥
If I'm being 100% honest, I'll probably wear this today too. Unless I opt for some of my new tights. Maroon and Gold! Hooray! Also - I really
really
tried finding some new shoes [heels.. maybe?] yesterdayday but I have realized I'm not a shoe girl and I never will be. And Mike doesn't really like heels anyway... but I did try! ;) I'll break out of this shell eventually! ♥
PS: Yesterday was my best friend
Jessica
's 23rd birthday! Hooray! Happy Birthday Jessica! I love you!