The thought of Mike and I having only been together one year so far is absolutely mind-boggling. No one can seem to fathom it themselves. My parents were thinking two years, as was Angela at work. Honestly, it feels like seven or eight! Of course I mean that in the best way possible, but to think that Mike and I have only been living together for a year is pretty crazy. (Yes, for those of you who do not know... Mike and I practically moved in together the day we started dating!) Granted we had dated prior, so that probably helped, but everything just felt right.
I remember saying to my mom that I felt so much happier in the first three days with Mike than I did the entire three years with my previous boyfriend. So much has happened in our year together thus far. We moved in together, we celebrated our first Christmas and our first New Years,
took a road trip to the mountains for our first Valentine's Day
, subsequently suffered a camel bite on said V-Day trip [!!!] and laughed too hard in the emergency room, watched the entire Dexter series while eating veggie stirfry on our new couch, saw our very first movie together in theaters [and we still have every movie ticket ever!],
lost everything we owned in the May flood
s,
cried and grew from said tragedy
, moved back in with my parents for the month prior to me moving to NYC,
celebrated Georgia's first birthday
, spent an entire summer battling the woes associated with long distance relationships, spent too much money in airfare between NYC and Nashville,
had picnics in Central Park and skipped the big fireworks
, experienced so many firsts,
moved into our very own little townhouse
[just us and Georgia!], decorated to our hearts content, thrifted until we looked like we lived in a Goodwill,
roadtripped to Louisville to meet a fellow blogger-turned-wonderful-friend
,
roadtripped all around 5 states just to find a town to call home in the future
[
and to build a sandpig next to the Atlantic!
],
adopted a sweet new baby into our clan
, graduated college and celebrated our first year together.
I can't imagine what the next fifty will entail! All I know is that I've never loved someone so much and I've never had someone love me as fiercely in return. Respect, honesty and integrity permeate our relationship and make it the stronger than I could have ever imagined.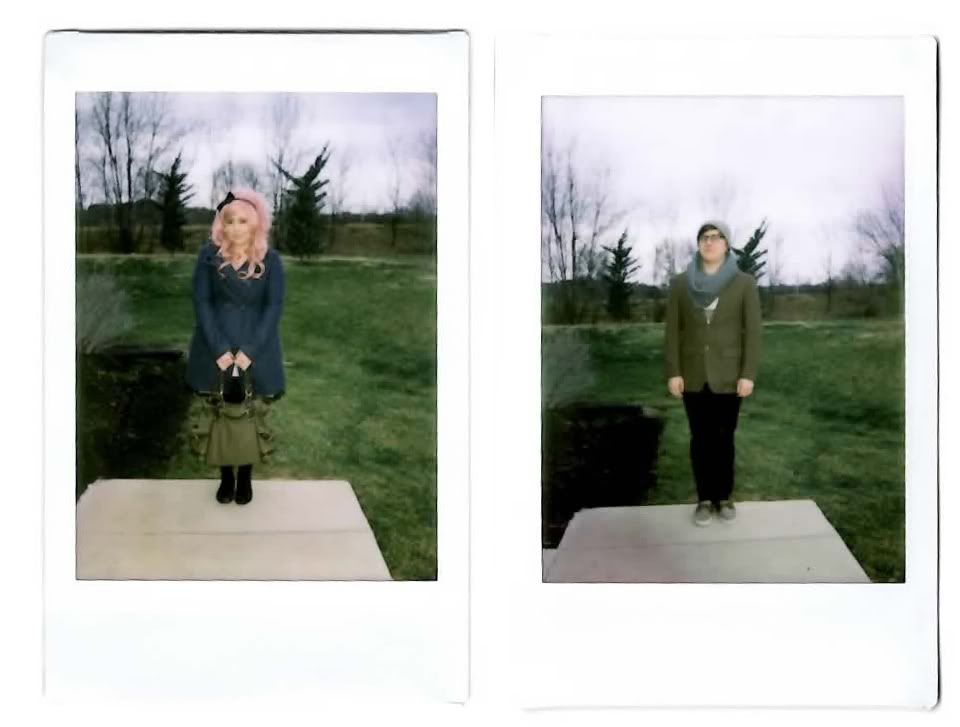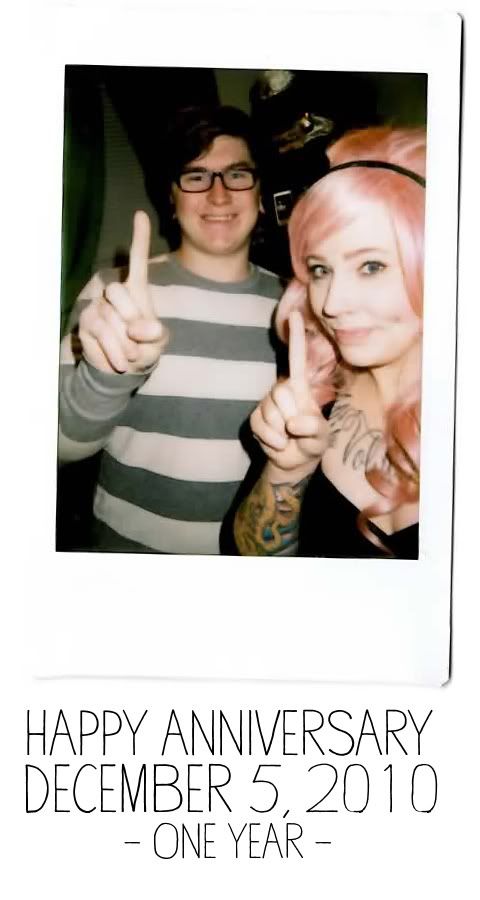 Mike,
I can't wait to live, learn, laugh, love, travel, create, and grow with you over the next many many years just as I have in this first one. You are truly the most remarkable person I have ever met and you inspire me every single day. I love you.
xo
If you'd like to read about how we came to be, please read Our Story!
I'll have more of a recap for you tomorrow! We were both pretty sickly and not feeling too hot all day but it was still very special. But now... we need to go watch Dexter!