Yesterday just did not seem to be my day. Everything went relatively fine, but it was just
exhausting!
I promised myself I wouldn't get upset, frustrated, or overworked about all of the last minute holiday shoppers because I chose to be one myself... but then we stood in line at Hobby Lobby in the framing department for
2 hours and 15 minutes!
Why on earth did we do that? I have no idea. We were next in line (for about an hour thirty) so it seemed silly to walk away then but all we needed was a piece of glass! Ugh. The two ladies behind us almost threw down about who was next but I gently spoke up and made it known who was indeed there first. The other lady was far from my biggest fan but I feel like people get so overworked about things like that! We paid the car payment, finished (most) of our shopping (I know! Grr!), and managed to have a yummy homecooked meal... but still, I just didn't feel my usual cheery self today. It definitely shows in the outfit photos, too! (or lack thereof!)
Either way, I really do love this outfit. It's the sister dress to
this outfit
I posted earlier, but I thought it'd be fun to play up the holiday reds and greens. I of course wore my blue peacoat and yellow scarf, but I figured you'd be tired of seeing those by now, too! Oops!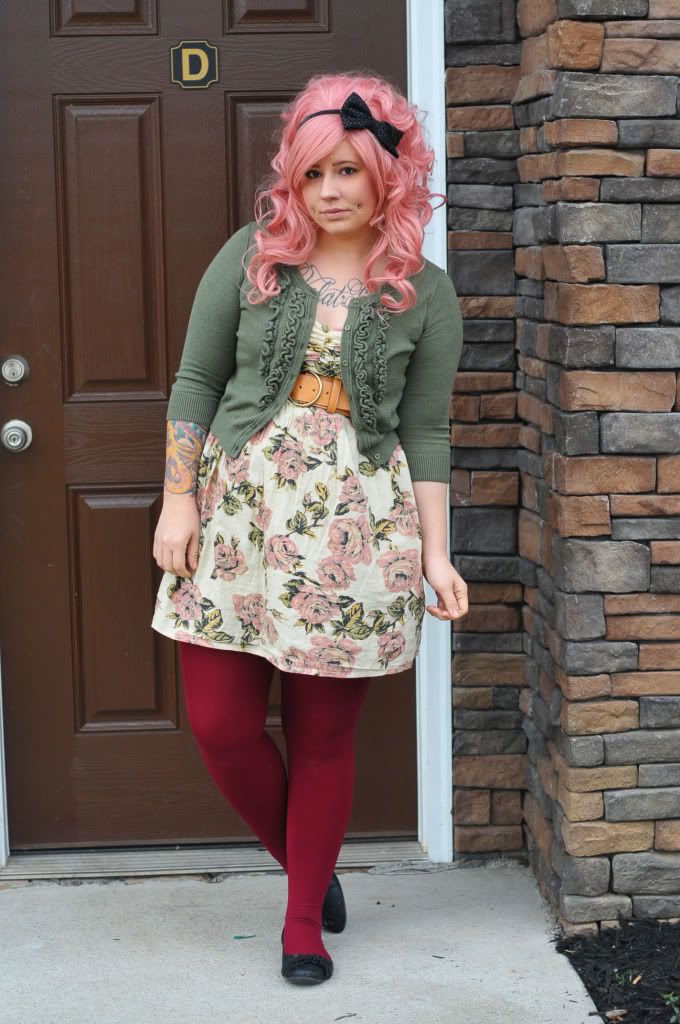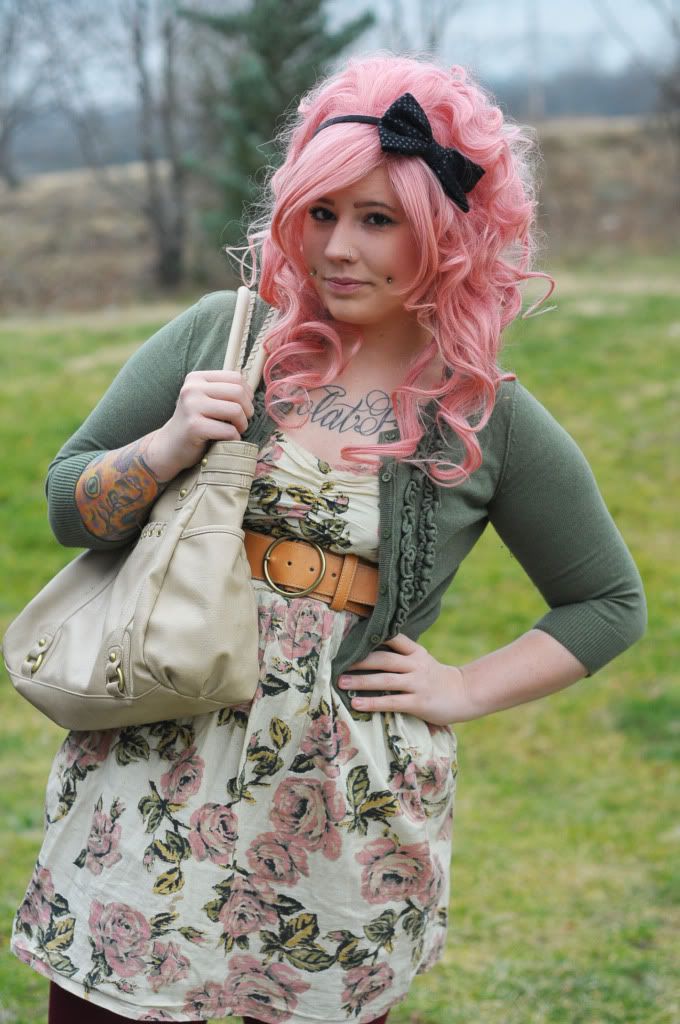 ♥ dress: urban outfitters, tights: hue, belt: forever 21, cardigan: target, purse: forever 21, flats: target ♥
Today I'm going to finish up some wrapping and then head into town to hang out with my best friend Bryan for the evening. I miss our solid hangouts! Happy Thursday! xo