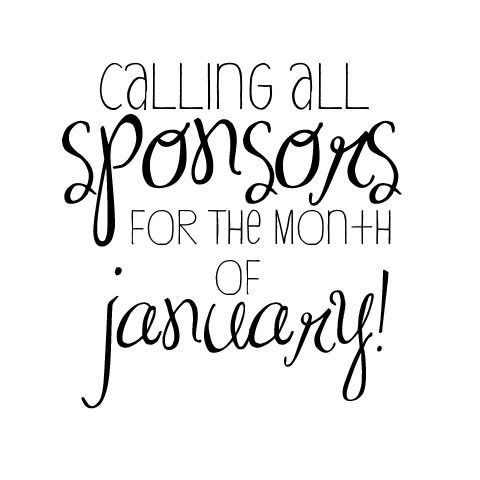 Hello hello! It's that time again! It's my formal call for sponsors for the month of January in the fabulous new year that is 2011! I don't know how many of you are excited for the new year, but I can assure you that I am. I've never been one for "resolutions" or anything, but it's a great way to establish goals and try to push for them.
For me, 2011 is going to be all about making life magical!
My blog, my personal life, my friends and family... I want everything in 2011 to go above and beyond! I'd love to have you along for the ride!
I'm offering up new sizes of sponsorships for 2011 to go along with the new layout [that I just couldn't wait to share!]. I've also knocked down the prices of sponsorships to be more "small business" friendly. I want to support handmade and independent artists in 2011 with a fire like never before. This goes for blogs, too! I love finding and sharing some awesome and inspiring blogs so please don't hesitate! Sponsoring is a great way to get your name out there and help motivate you to make your independent dreams into a reality!
If you have any questions, you can click the "Sponsor" tab in the top nav [or
click here
!] or you can email me at
kaelahbee@gmail.com
! I'd be happy to answer any and all questions! Package discounts are available to sponsors who choose to advertise over the quarter!
Happy Sunday!