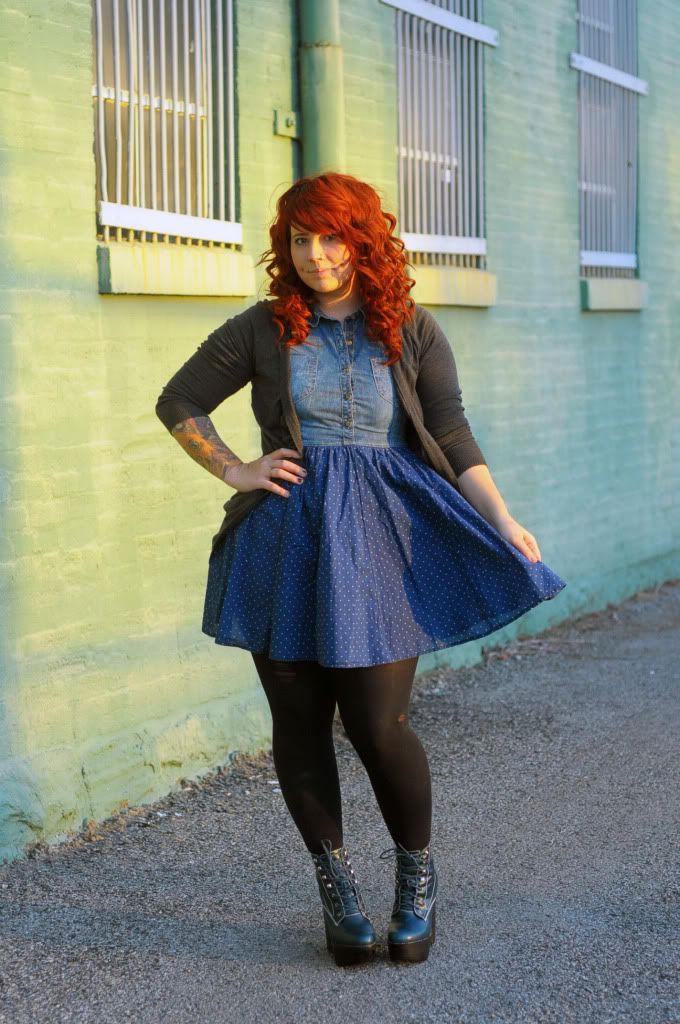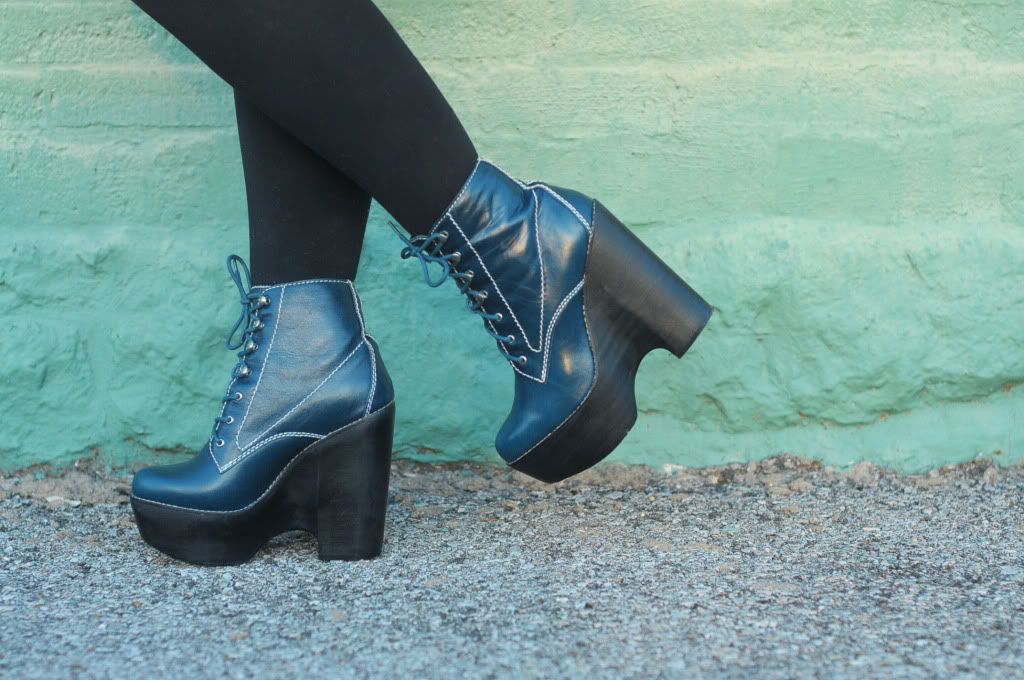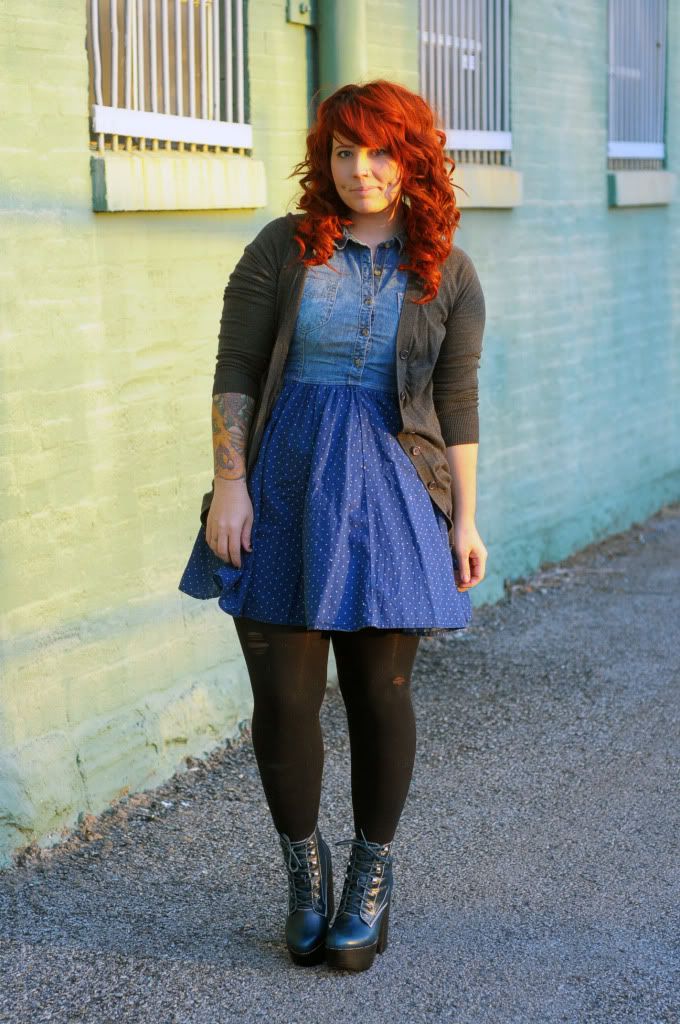 This is the last of the outfits I had saved up from about three weeks ago (yow!) I've been slacking off majorly since we were out of town/sick. Hoping that next week will be a different situation entirely. Lately I've been toying with the idea of going back to being a dark brunette but I can't seem to commit one way or the other. My decision flounders daily but I'm hoping to find a great colorist in town so I can take the plunge if desired. That way I don't run into any at-home blunders like before! Anyway, this outfit reminds me of early 1990's Nirvana + grunge for some reason (disclaimer: I know nothing about grunge aside from the fact I wore a lot of denim in the 90s!). Maybe the boots and the denim top to the dress. I normally always wear a belt with this dress but decided to forgo it and keep it simple with a charcoal cardi. This dress is one from H&M last year, and the skirt is like tissue paper.... meaning it flies up at every chance. Kind of frustrating but at the same time it makes for some great twirlin'. You know, if that's your thing.
Mike and I are working on doing a "Camera Roundup" post for the blog soon. Taking all of our photo stuff (Lomography cameras included) and showing what kind of photos they take, etc. We picked up some FujiFilm to go in an old Polaroid, too, so we're excited to try that out (inspired by our trip to see
Susannah
!) I'm totally writing this here to keep me accountable, so hold me to it folks!
We spent part of yesterday with numerous realtors and doing drive-and-sees on several houses for rent in Nashville. We toured a handful and really liked 2 of them. We got the go ahead from our landlord to be looking + even fielding potential new tenants for our loft. It's crazy to think we've already been here almost a year! I love this little loft and there will be things about it I'll always miss, but we really want the girls to have a fenced in backyard so they can run and play on the days we can't take them to the puppy park. And I really want a bathtub! We found one house we absolutely loved in West Nashville (the opposite direction of our intention) and we're hoping we hear from someone soon. Tonight will be my first night back to work at the bar since New Years Eve. Hopefully we'll be busy because I've heard the last two weekends were totally dead. That's about as exciting as my Friday gets, y'all! Anyone else doing anything exciting this weekend?!
H&M dress
Forever 21 cardigan
Target tights