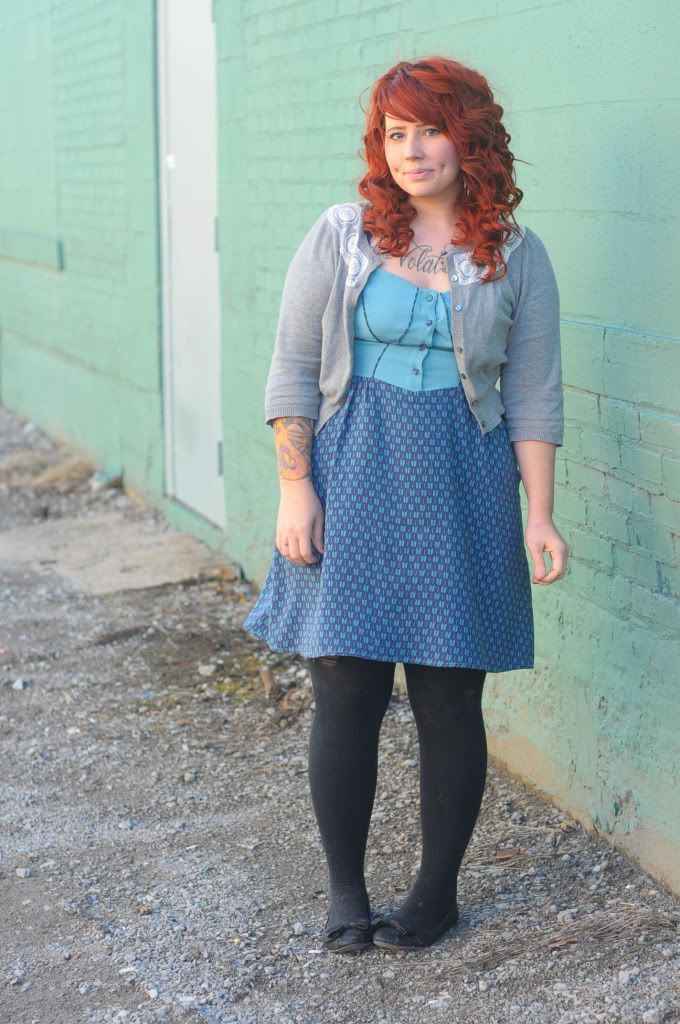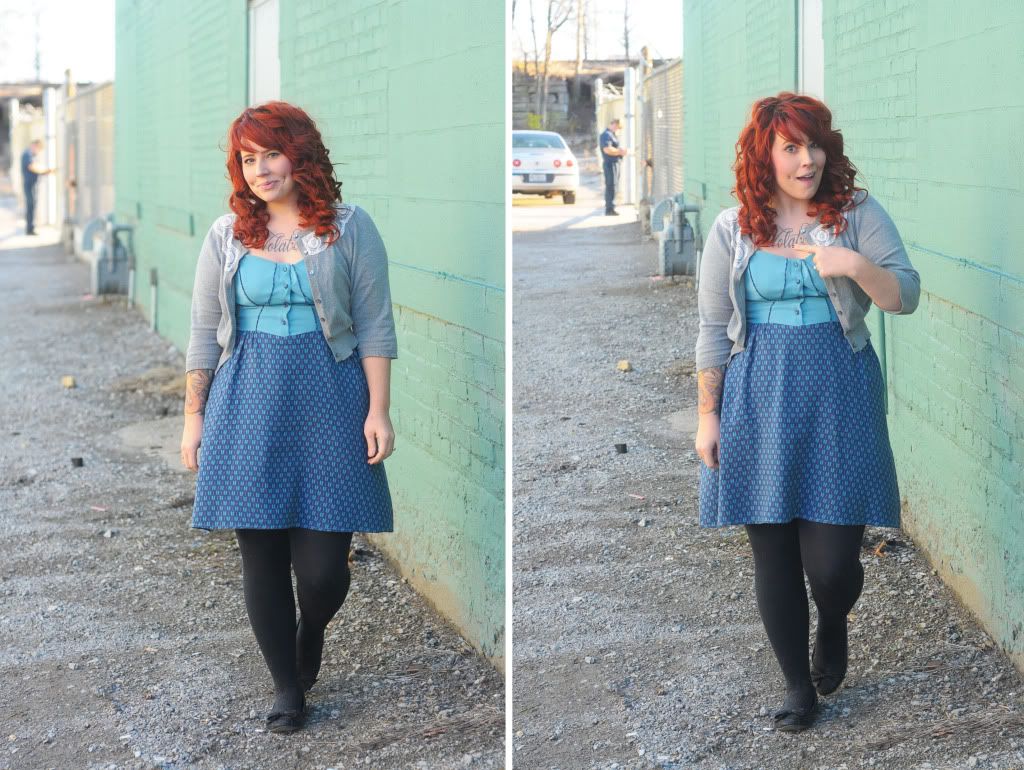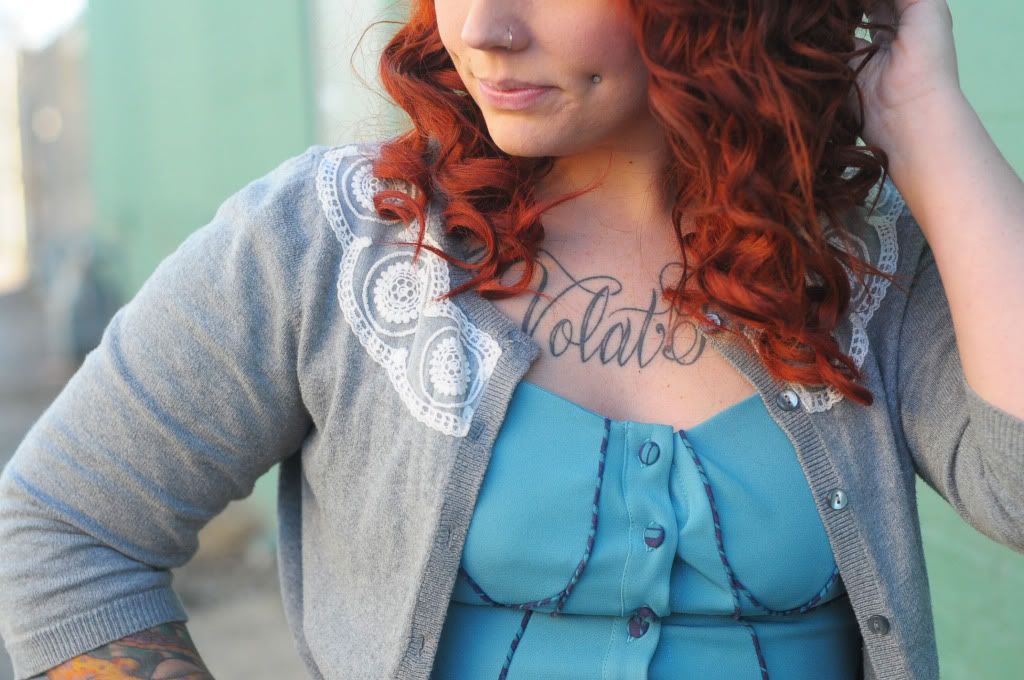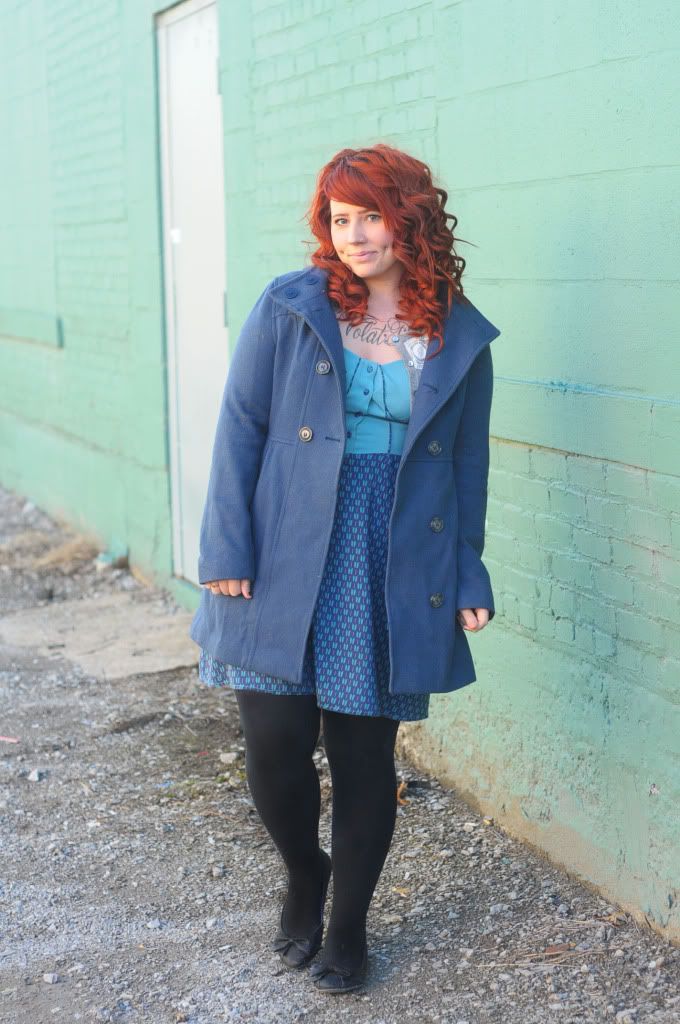 This is an outfit from about two weeks ago, so it's a bit dated. I snagged this dress at UO for a whopping $10 not too long ago. I also got a black/red version (with dots maybe?). The top is a bit strange but it's a really comfortable dress. Comfort is totally what I was going for anyway! The second picture(s) were taken when a guy who works in this building came up and just watched us for a while. Probably thought we were trying to trespass or something. There are so many characters out there!
Chicago has been a lot of fun so far. Thrifting, Woodfield, too much Jack Daniels, and the Village Inn. The weather has been the exact same as in Nashville, so we're not getting to experience the Chicago winter like we had hoped. Guess that's a good excuse for another visit! It's nice to not feel chilled to the bone though, I won't lie. Here's to hoping the remainder of our trip is just as fun! xo
Urban Outfitters dress
Forever 21 cardigan
Target tights
Target flats
H&M coat
How are you spending your weekend?!