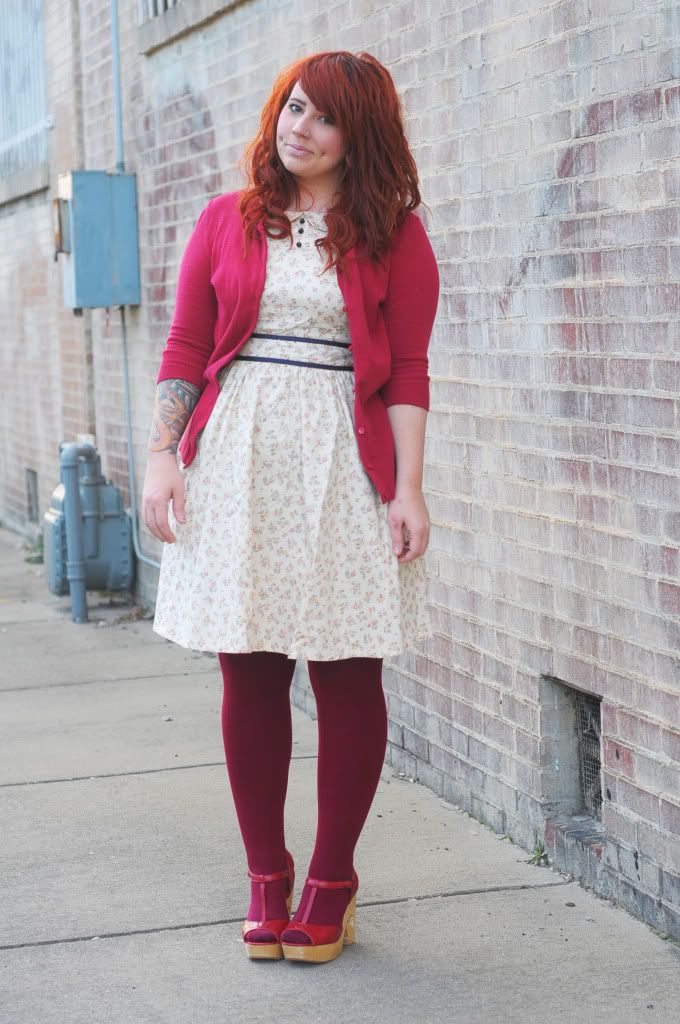 I was totally not feeling these pictures when we took them yesterday as I was feeling a wee bit "blah". I've found myself back in the habit of not getting in "real people" clothes until about 3:30 or 4pm... if at all! I'm not the happiest to roll out of bed and get to work on the computer when there's not a lot of natural light. Can't wait to have so many windows in the new place! My hair is looking all kinds of frazzled lately, too. But then again who am I kidding? That's my hair's permanent state. I wonder how long until I get unsolicited emails pitching hair care and basic grooming! I promise I'm holding it together!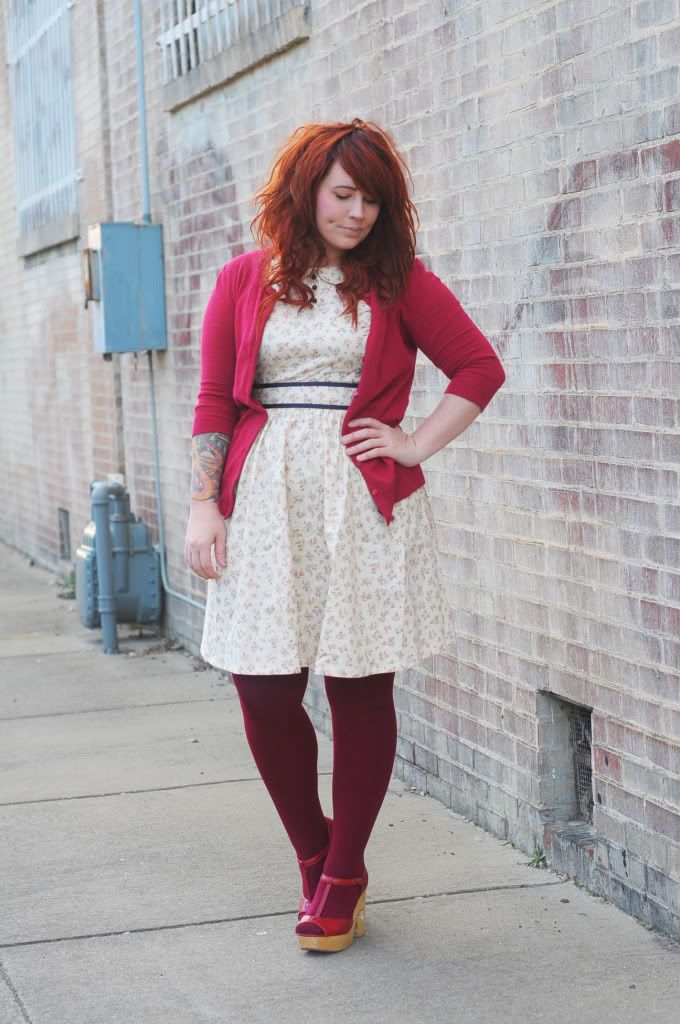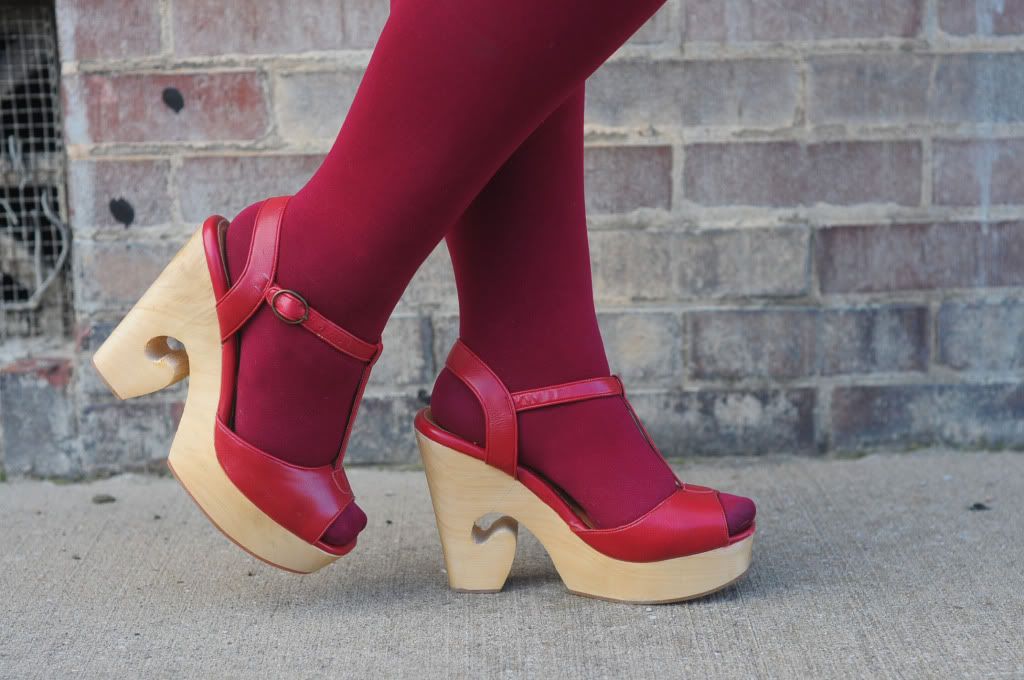 This dress and these Jeffrey Campbells are some other goodies I grabbed from
ModCloth's Cabin Fever Haul
. I'm really glad I got the shoes on mega clearance because I wasn't totally sold on them upon their arrival. They're cute and comfortable (they remind me a lot of my Blowfish Garrens!), but the craftsmanship on the woodwork left much to be desired! Something about this dress and cardi combo makes me feel like a teacher. The dress is the perfect length though so I'm in love with it! It'll be one that can last through Spring and Summer sans tights. The title is inspired by not only the color palette, but my favorite breakfast food... lately I've been loving yogurt with blueberries, grapes (!!!), and maple pecan granola. You know, just incase you were curious about my usual morning habits haha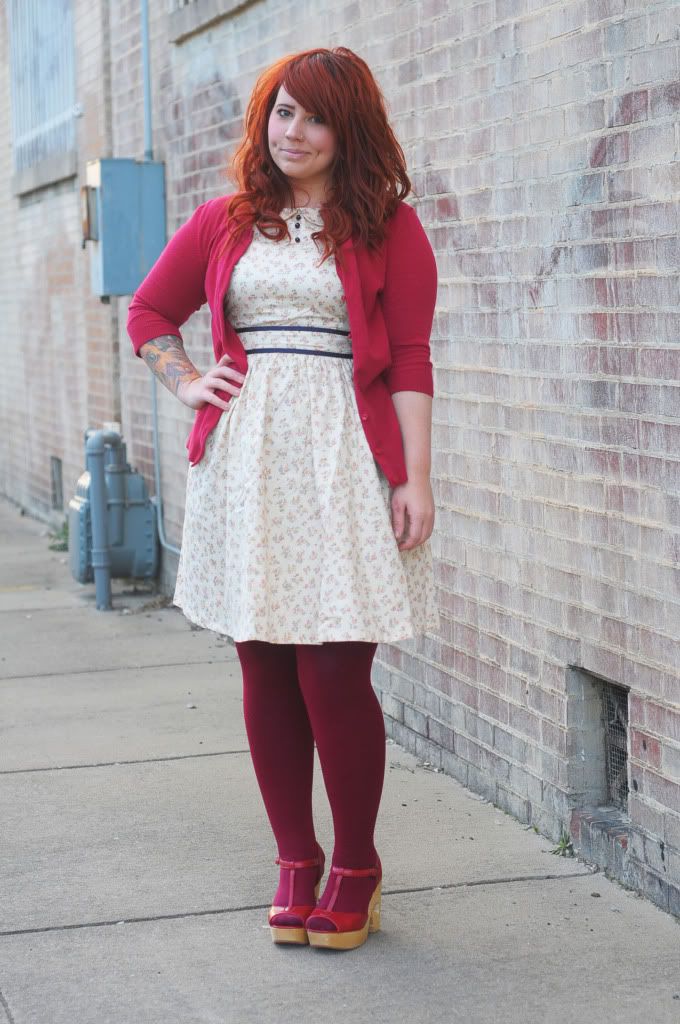 Not a whole lot is going on in our world. Lots of design clients and daydreaming about decorating the house. I'm trying to avoid wasting my entire day on
Pinterest
, but it's really hard! We're finishing up the last 2 episodes of Sons of Anarchy tonight and I'm totally pumped on it. We've taken a bit of a break to watch 2 full seasons of Parks and Recreations since Mike had never seen it before. It's been nice to veg out with a homecooked dinner and Netflix each night, I won't lie. But somethings telling me I be a bit more pumped to burn the midnight oil after we finish our favorite tv shows!
That about does it for me today, Honeybees. I'm going to leave you with a creepy picture of my rendition of "pigeon toes"... the blogger favorite! (Disclaimer: I'm totally guilty.)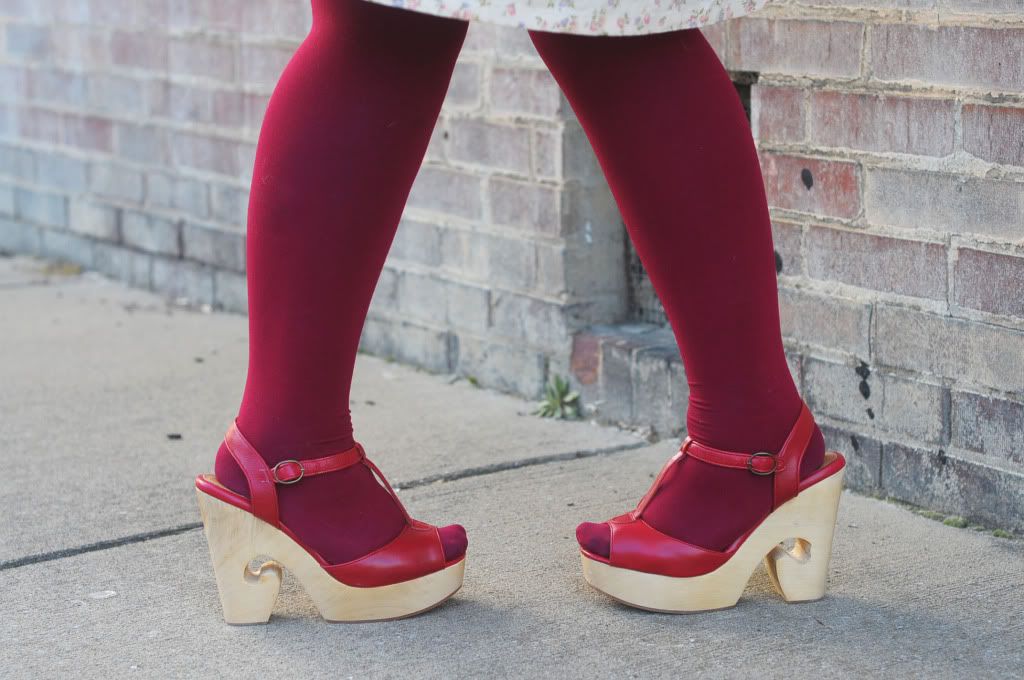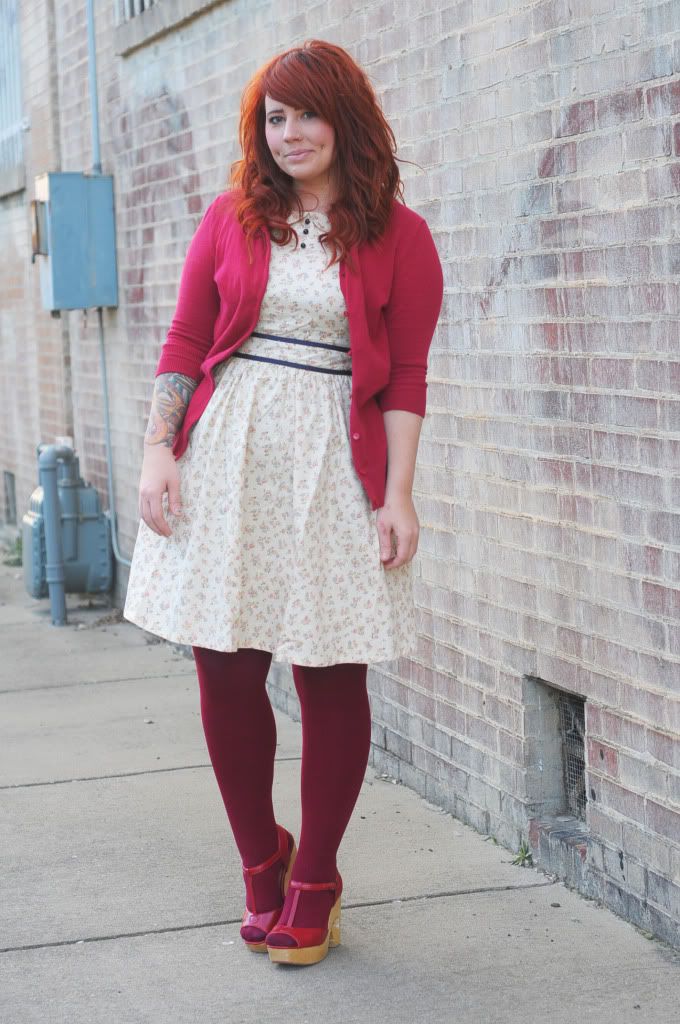 Did any of you pick up anything in the ModCloth sale? I know a few gals snagged this dress, so I'd love to see how you styled it! Leave a link below if you post about it!
Target cardigan
Target tights
Jeffrey Campbell platforms