This month we have the pleasure of having Stephanie of the blog
The Loudmouth Lifestyle
as our featured sponsor! Stephanie is such a sweetheart and is always so kind so I'm really tickled to share more about her with you today. Below is a little question and answer sesh, as well as a chance to win a large ad space on her blog! Peep below to find out how xo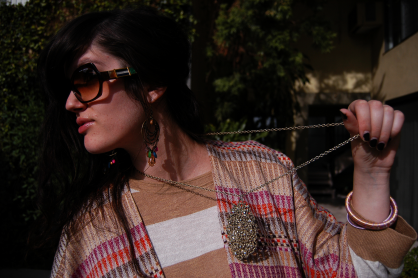 Hi Stephanie! We're so excited to have you as LCH's Featured Sponsor for January! How about we start off with you telling us all a little bit more about yourself?
Thanks, Kaelah! I'm a 20-something lady living the dream in LA. Eating, sleeping, and shopping are my favorite hobbies… in that order.
Your blog, The Loudmouth Lifestyle, is a really sweet slice of the internet. When did you start blogging and what made you take the leap?
I began my blog on the tail end of 2010. I've always had a passion for writing and photography; blogging allows me to combine these things and share them with the world! I'm still learning, and it's a fun process. I really can't imagine my life without the blog now.
Were you inspired by other bloggers at the time? If so, who? Who are your current inspirations?
The first personal style blogger I became hooked on was
Keiko Lynn
, and she's still my blogging idol. I love the way she pulls together layering pieces – it's magic. I've also been blessed with wonderful friends in the blogosphere that inspire and motivate me daily!
What made you uproot your life in "small town Michigan" and head west to Los Angeles?
As beautiful as Michigan is, I always wanted to leave… I was probably 12 when I decided I wanted to move to a big city that also had warm weather. My parents didn't realize I was serious until 10 years later when I could actually leave home! I love and miss my family, but being out here on my own has been wonderfully rewarding, and I don't plan on moving back.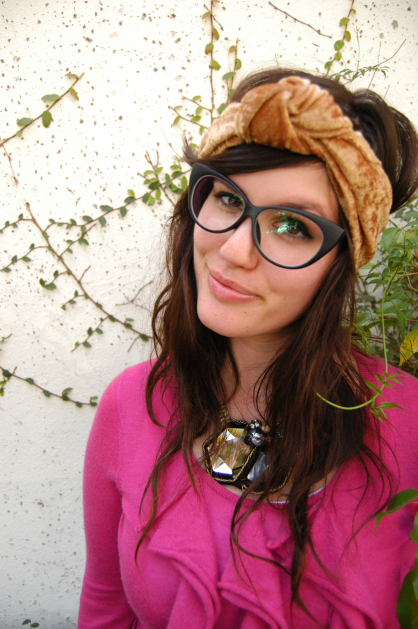 What is a typical "Day in the life of Stephanie" like?
I get up around 6:30am for work, and I'm there until 6:30pm. I don't have access to internet at the office, so during my lunch hour, I run home to answer e-mails and tweets. After work I shower, eat dinner and work on the blog for a couple hours. I try to get to bed at 10, but if I have plans with friends it ends up being around midnight. I'm super busy, but I wouldn't have it any other way!
Do you feel like blogging has helped you in any facet of your life? If so, how?
Absolutely. It's given me a creative outlet for my passions. Plus, I've met awesome people from around the world!
What are some of your favorite posts that you've written on The Loudmouth Lifestyle?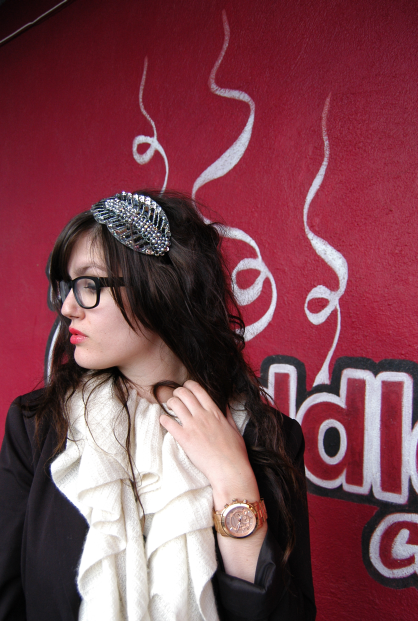 If you wanted to make sure the Honeybees knew at least one thing about you, what would you want that to be?
I try to have as much fun as possible, because life is too short not to!
Thanks Stephanie! You're a gem!
♥ ♥ ♥ ♥ ♥ ♥ ♥ ♥ ♥ ♥ ♥ ♥ ♥ ♥ ♥ ♥ ♥ ♥ ♥ ♥ ♥
If you'd like to be entered to win a large ad spot on Stephanie's blog, here's how you can!
Visit Stephanie's blog and leave a sweet comment on one of her posts. Then return here and say you did, then leave your email address or a way to contact you if you win!
If you'd like extra entries, do the following and leave a separate comment for each one:
A winner will be drawn next week and notified shortly thereafter! Good luck! Happy weekend, friends! xo
Congrats to comment #33 for winning!