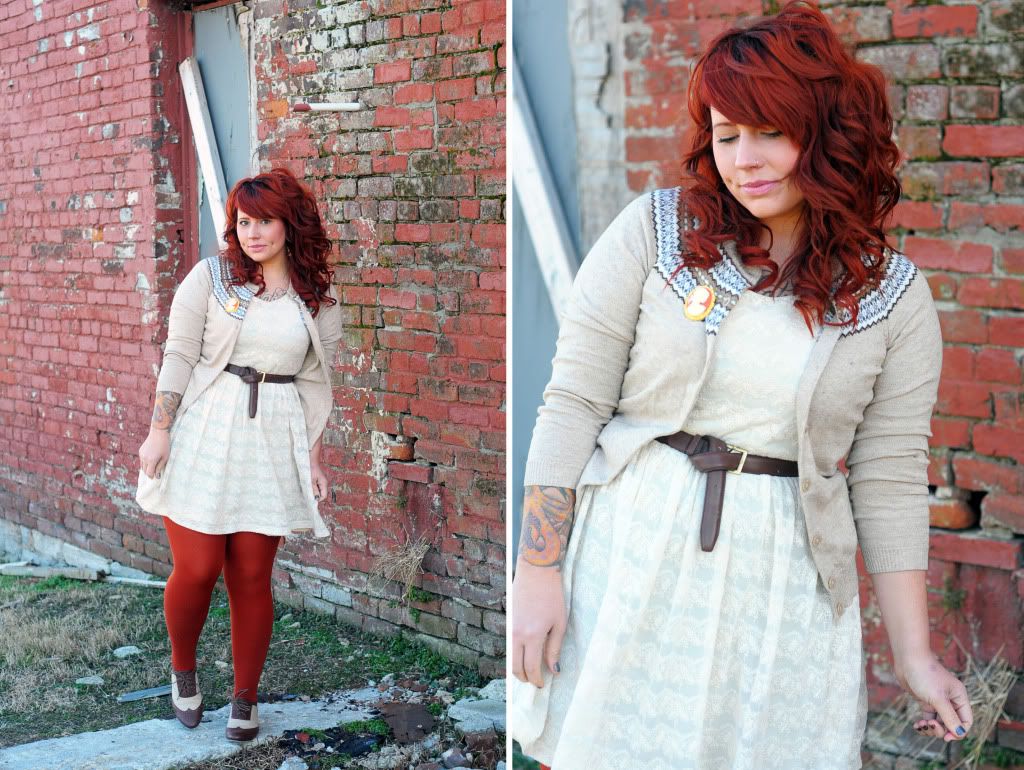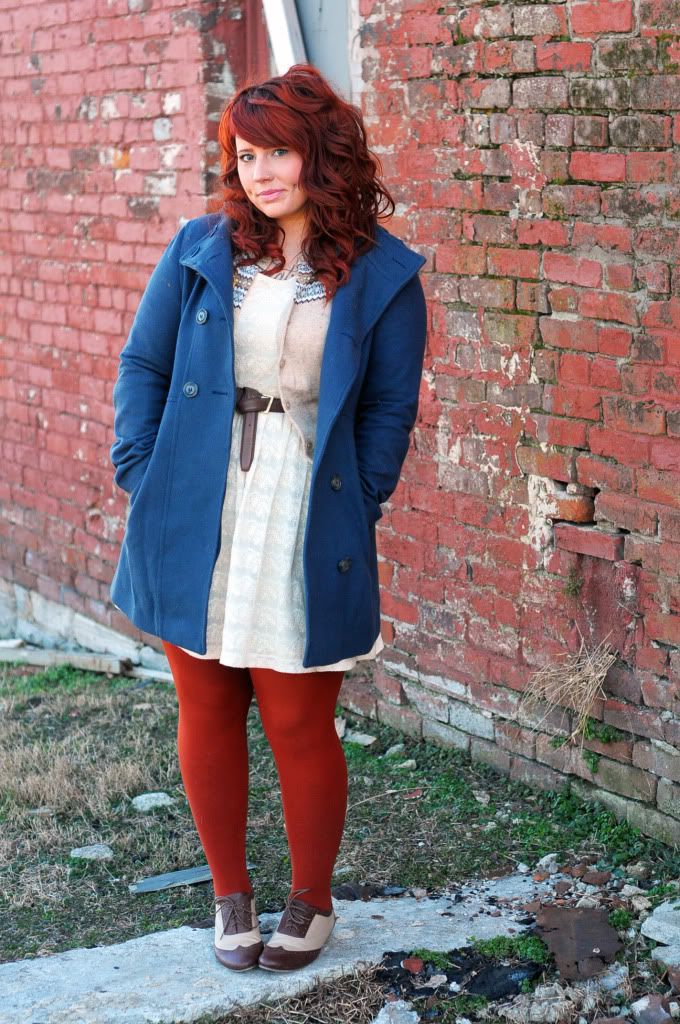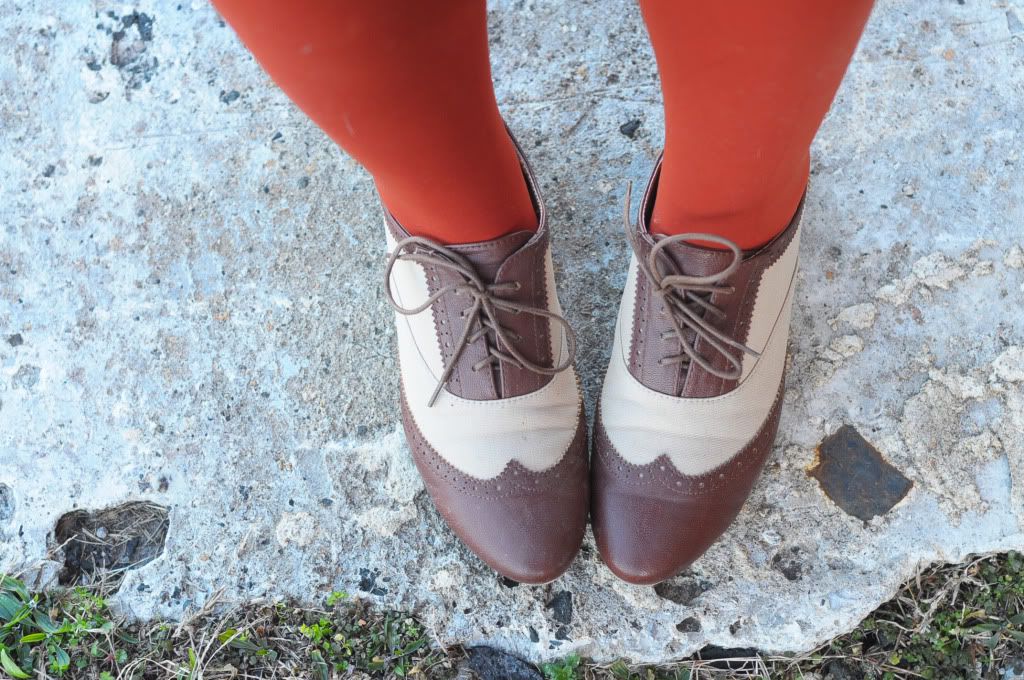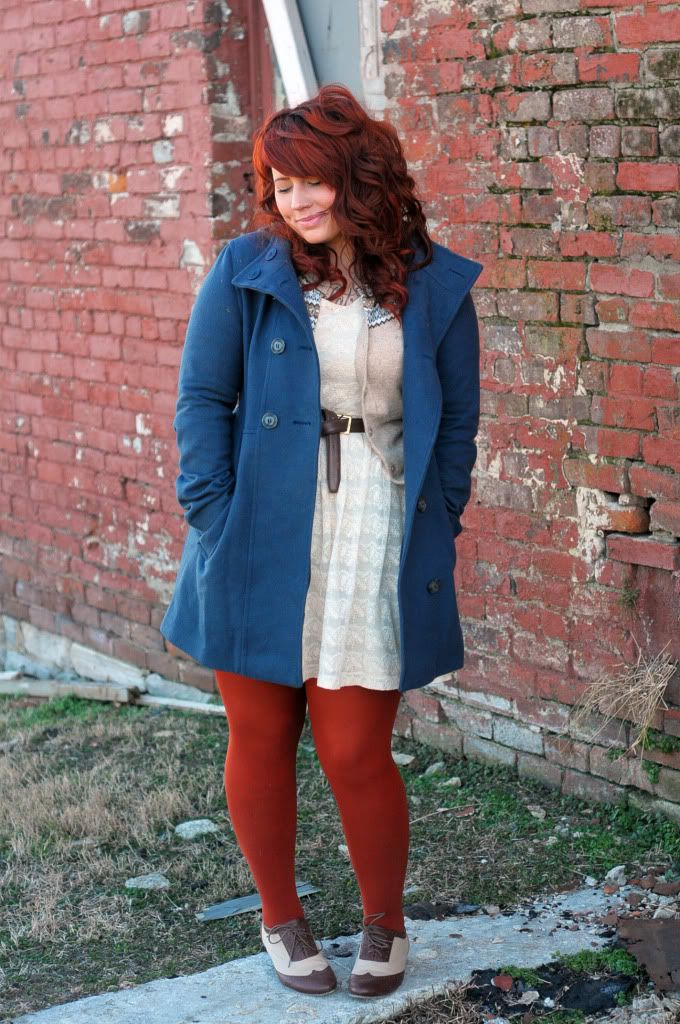 Here's to that awkward moment when what you're wearing just happens to be probably the least flattering thing for your body type... and you're showcasing it to the world! Oops! Not going to lie, I love this dress. I love this dress (+ have the same one in lavender) and I wear the bejeezus out of it even if it makes me look dowdy and strange. I have huge hips (and they don't lie. Boom.) but this dress just sits in all the wrong places. Yet time and time again I pull it from my wardrobe and prance around in it like it ain't no thang... yea, you heard me. I'm coming to terms with the fact that not everything has to be super flattering... that's not crazy talk right? The dress makes me feel good, even if I know I'm looking extra voluptuous wearing it. I'll just give three snaps in a Z formation and say "Work it gurl!" Plus I think the color combo of this outfit might be my new favorite! I'm doing this silly thing on Instagram where I document my shoes every day... I tag the photo with the hashtag #dailyshoe (in case you want to join in!) because I have a ridiculous collection and this will help me wear all of them (I hope.) It's sad that it's come down to me using a ploy to wear my wardrobe right?! Yikes. Honestly, as much as I love the look of oxfords, I've always been kind of intimidated by them. I'm short and stocky anyway, and they just make my legs look like nubs. Again, wearing them anyway! The rust tights are the perfect shade and are a recent score from Target (I wear two pairs in the winter so they're opaque + warm!) and so is the cardigan. The coat is a score from H&M back sometime last year that I recently rediscovered stored away in my Nana's basement. Anyway, enough of that!
Mike + I are headed down to my parents' house today for a bit and doing errands like renewing my car's tags for our trip tomorrow. Totally living the dream! ;) I know it'll be a stretch but I'm really hoping to avoid all email + "work" related things on our little vay-cay! If you write to me, I promise to respond by the end of next week! Until then, I can't really make any promises. Not that blogging + email are really ever urgent matters anyway! Hope you're having a fantastic start to your Wednesday. xo
H&M dress
Target cardigan
Thrifted belt
Target tights
Thrifted brooch
Forever 21 oxfords
H&M coat
PS; I know my roots are embarrassing. They're so hard to cover! I'm seriously considering going back to my natural/dark brunette soon anyway... we'll see!