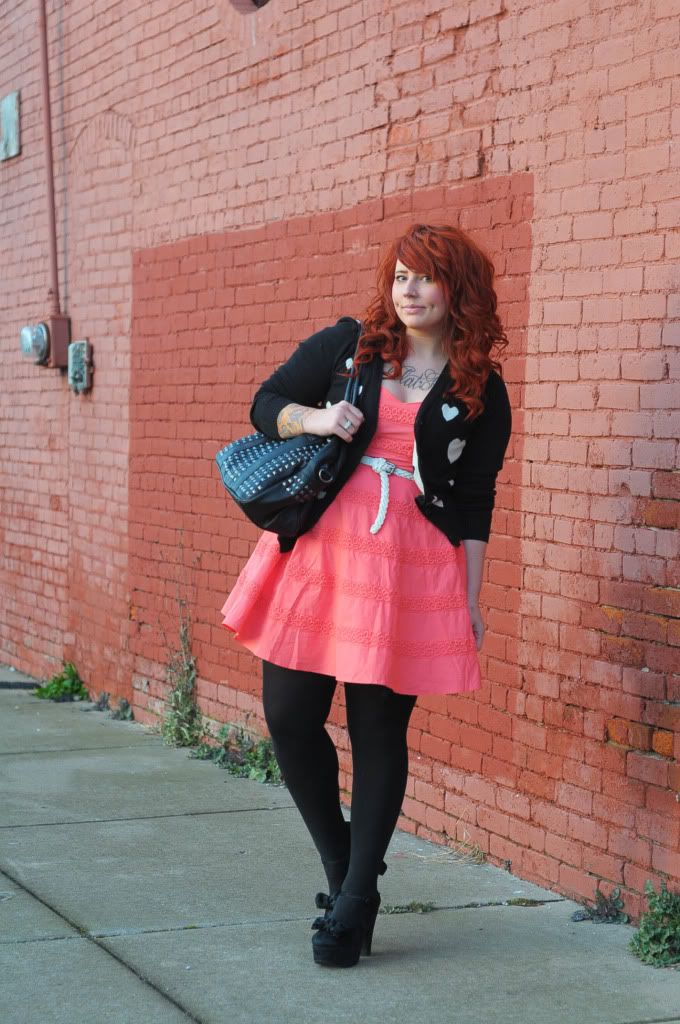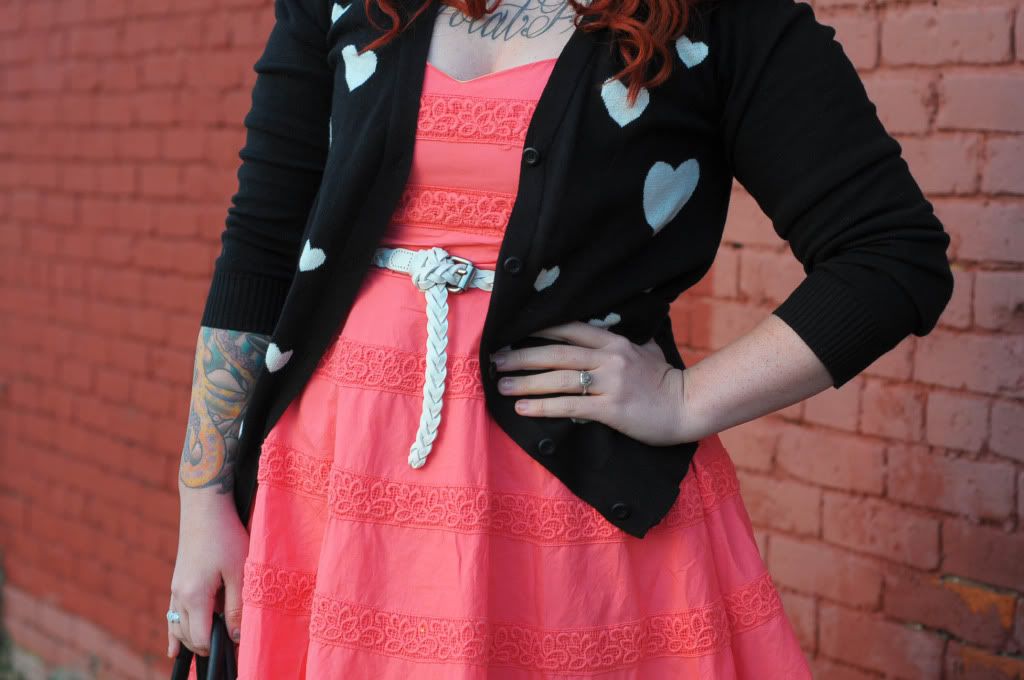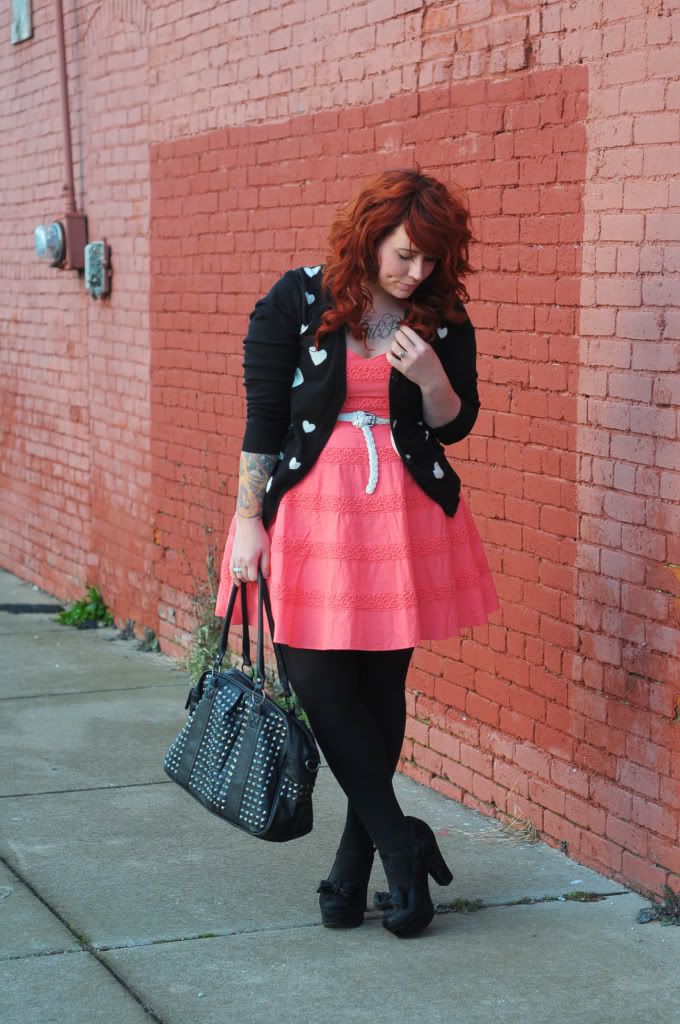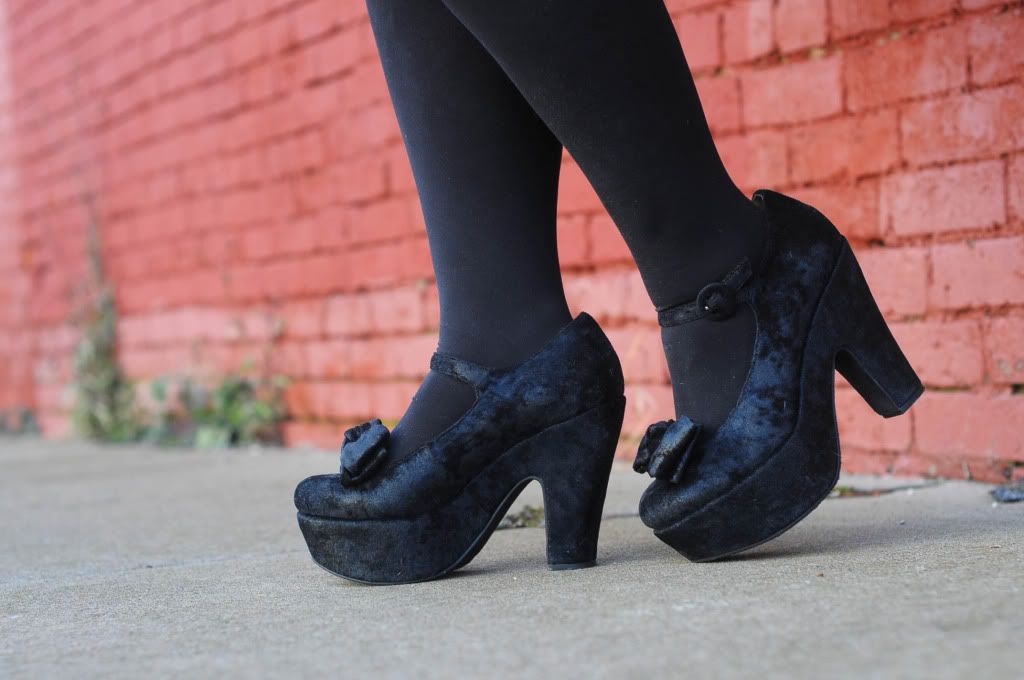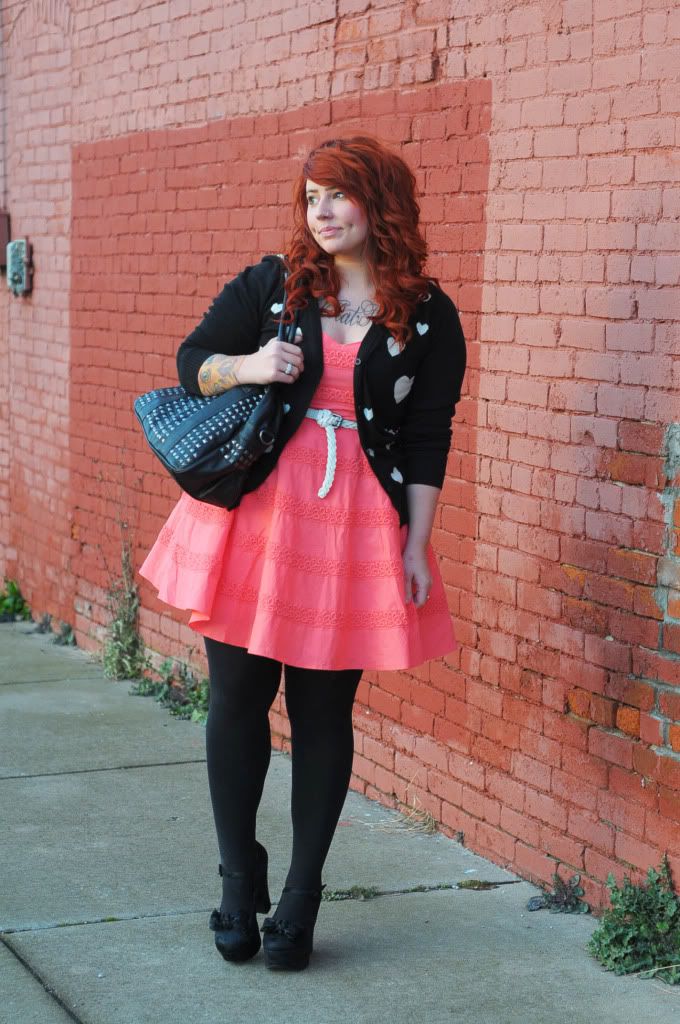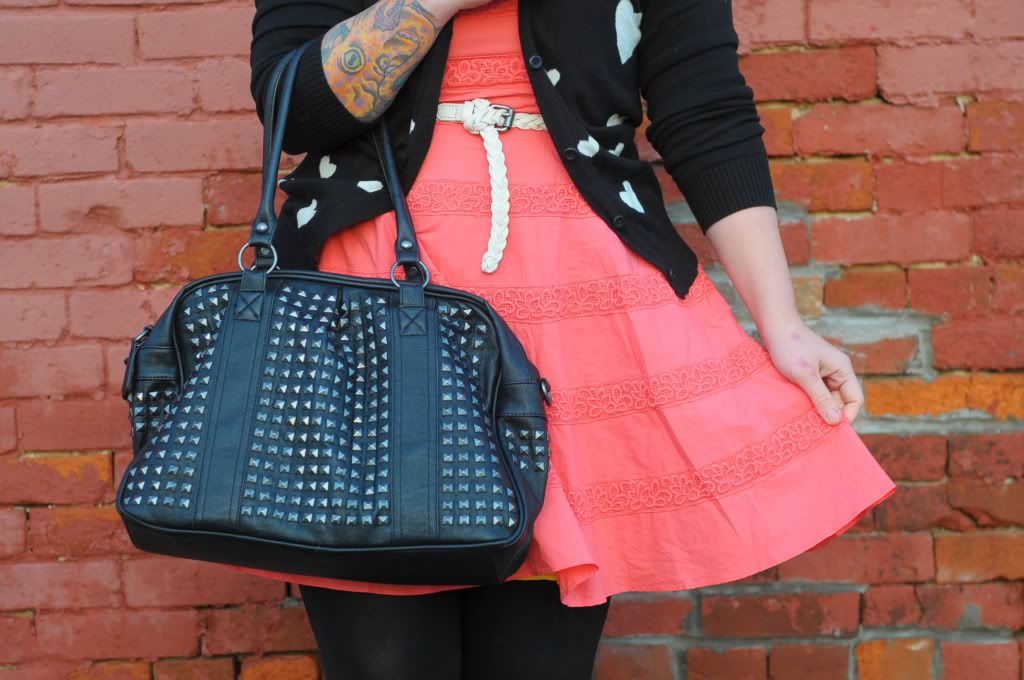 I'm normally not really into pink, black + white combinations (I feel like I've said this before?!) but this poofy little number is kind of a new favorite. I snagged this dress during
ModCloth's Cabin Fever Sale
a few weeks ago for literally pennies on the dollar. I was so excited to open it up and see the petticoat and lining underneath were
briiiight yellow!
I should've photographed it! The cardigan is one from Forever 21 a few weeks ago and the bag, too. The bag is seriously the most perfect size for me. I can fit practically
everything
in it! Plus, black + studs = awesome. The black velvet shoes are Jeffrey Campbell, and they match
the blue ones I wore here
! I really want to get my hands on the wine colored pair again! But only if I can get them for $30 like I did these.
Nothing too exciting has happened in my world lately. Mike and I built a coffee table on Thursday night. It was rainy and gross outside but we headed to Home Depot anyway. We took an old reclaimed window we snagged at the flea market and decided to get crafty with it. We put the legs on it yesterday and painted it, too. Today we just need to touch up the paint in a few places and she'll be ready to use! You can see what it looked like
before the paint here
. We're thinking about scouring for a smaller window to make a taller side table, too. If we do that then I'll definitely photograph the process for a DIY. It's so painfully easy! I'm slowly but surely winning the "shabby chic vs. modern" war in our house! Just don't tell him I said that!
What are y'all up to this weekend?!
Target belt via Goodwill
Forever 21 bag