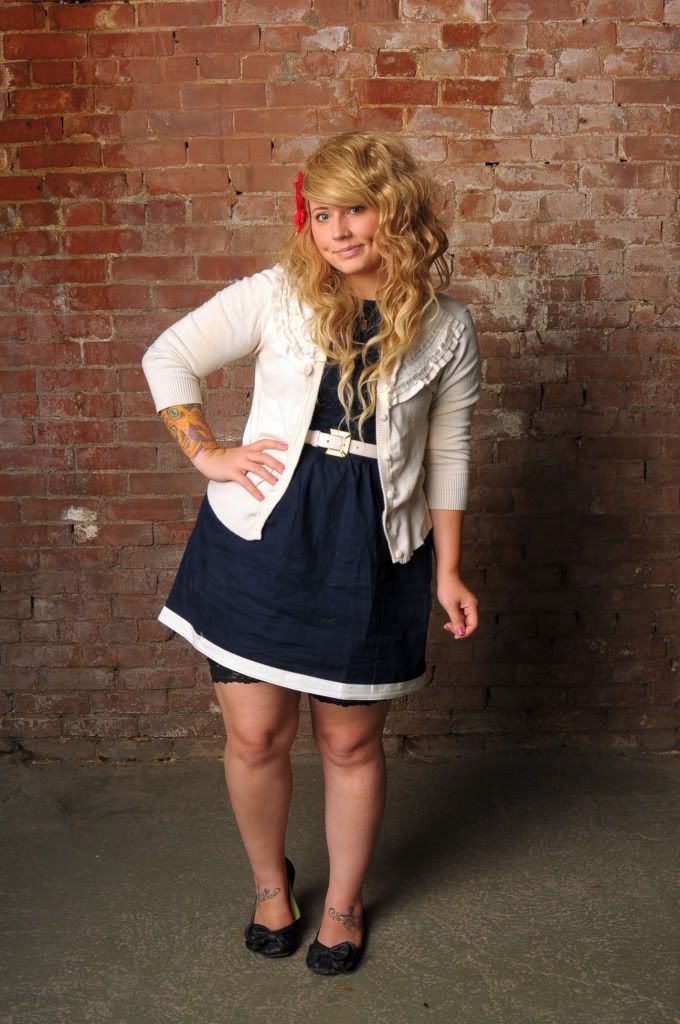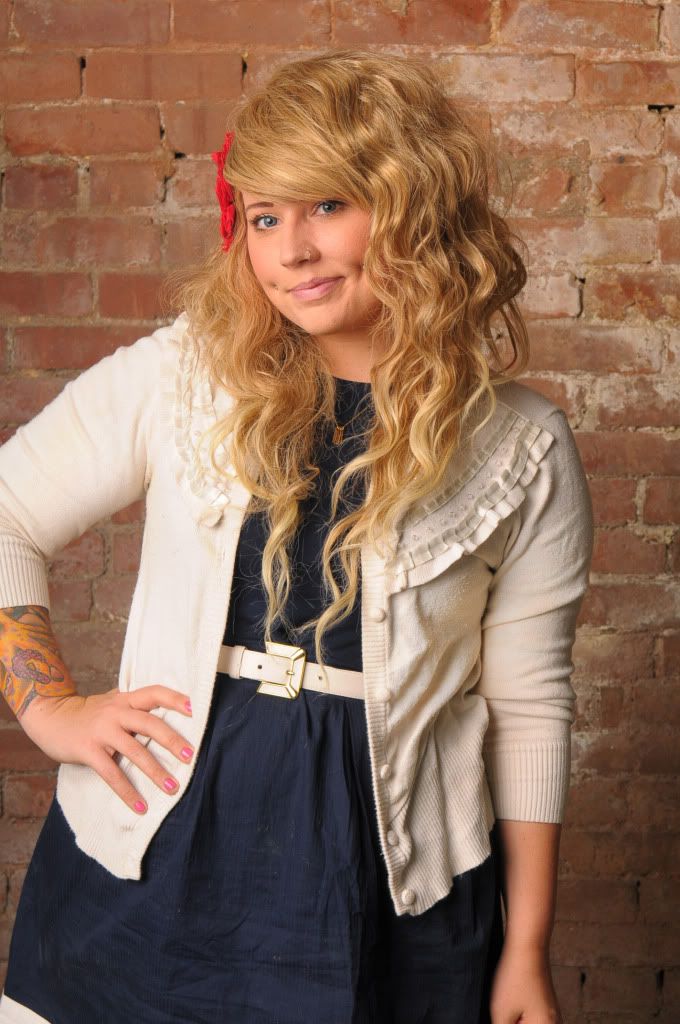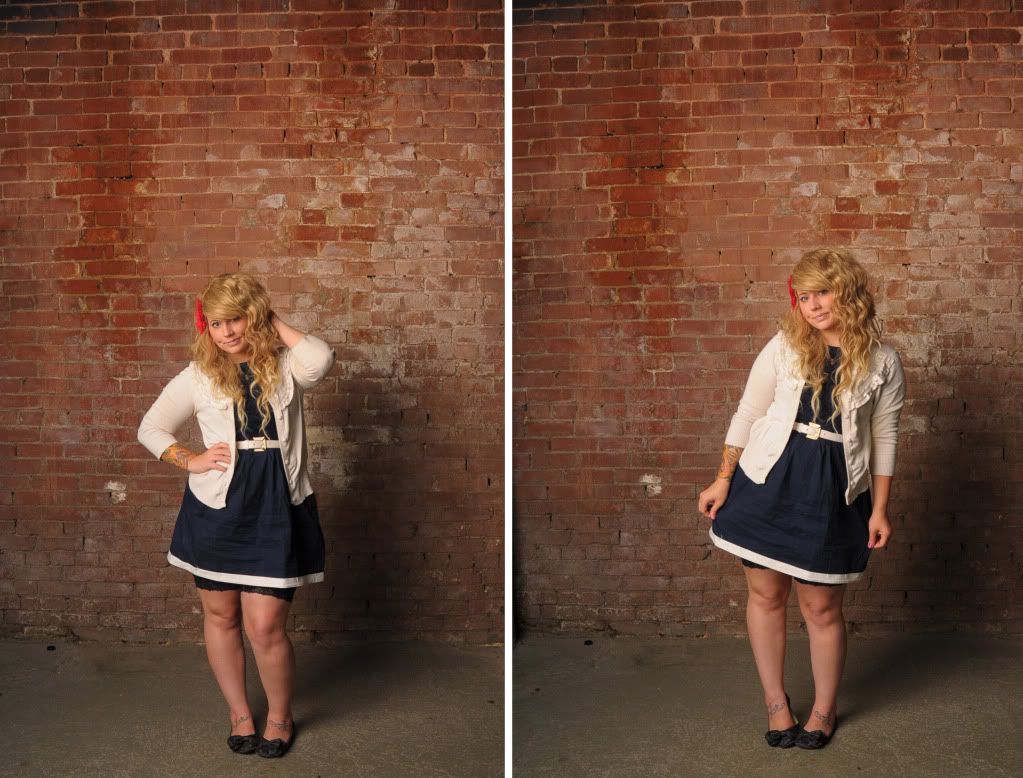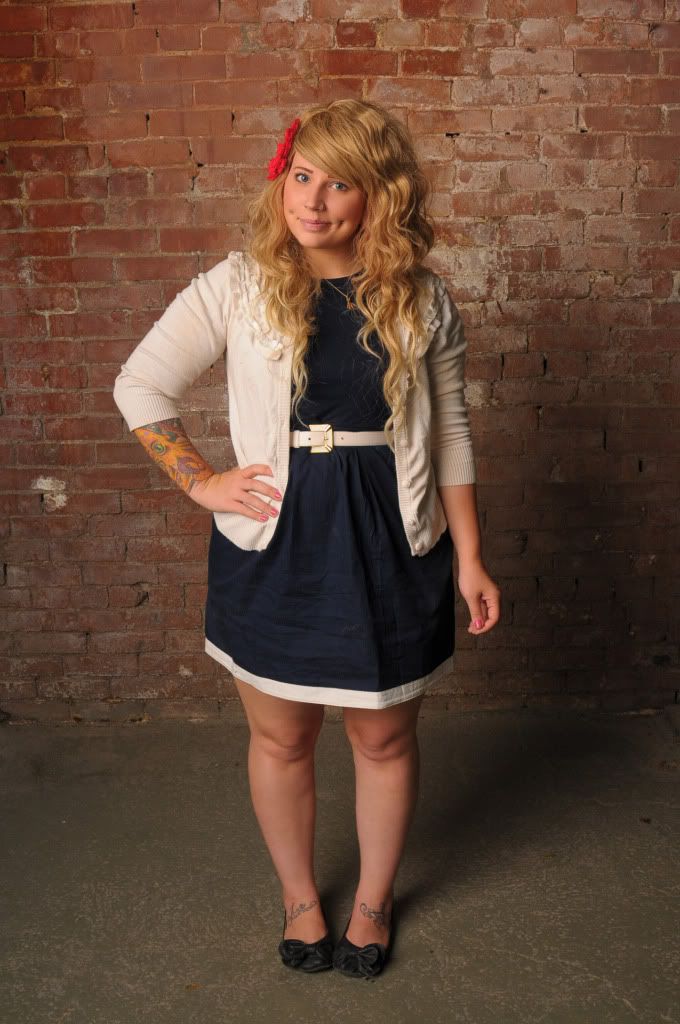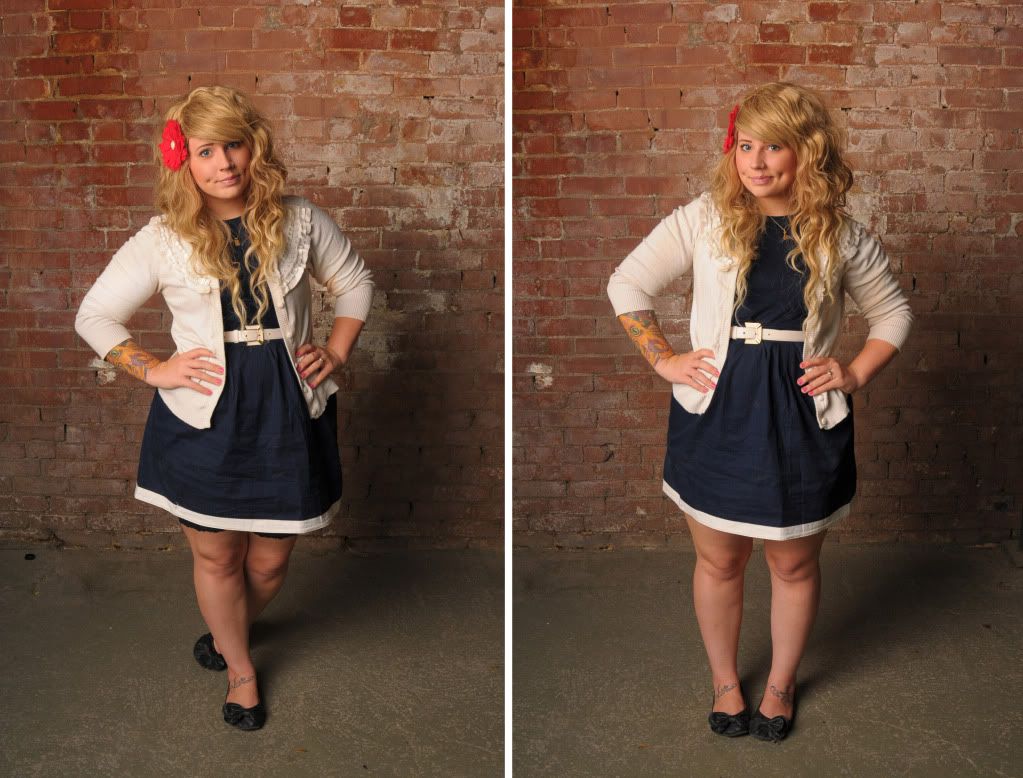 Yesterday consisted of eating burritos and lacking all grace (and you can tell by the burrito splotches on my dress). Also the paying of a car payment. That's really quite as eventful as it got. We got so bored after taking these photos that we started taking jumping ones. It was kind of hilarious and so much fun. I'll share some pictures later. (I also said I'd share Fayetteville pictures from last week but I have yet to do so. Oh the life of a blogger!) BTW, I'll forewarn you that you're only getting one picture of me. I still look crazy as all get out but man... I make some ugly faces when jumping! haha
Today is a busy busy day in our household. Lots of "clerical" work to do with the shoppe and inventory and planning, as well as lots of writing to tend to on this little blog. Mike and I will be so swamped the next two weeks that it's going to be hard to even find time to wash my hair. (Don't worry, I will!) Vet visits, errands, and plans to be made. I'm kind of excited!
I like this outfit from yesterday a lot. The dress is so fun and my little red fascinator fit so perfectly. My cardigan though.. oof, it's dingy! One of the reasons I hate the color white. It'll get some one on one time with some Oxyclean! See my lil' bike shorts? Those are a necessity for Tennessee summers. Too hot for tights but too windy for nothin'!
Forever 21 cardigan
Thrifted belt
H&M bike shorts
Blowfish shoes (15% off with code BFKAELAH15)
Hive+Honey fascinator (15% off with code PUPPYLUV)
PS; I tried a new makeup routine yesterday. I think I kind of like it! Here's to the big wide world of eyeshadow!
PPS; I think Blogger has taken a strange disliking to my Wedding Wednesday posts. I tried tackling the post from last week again this morning and after a couple of hours I was over it. I even retyped the entire post to see if it was caused by the copy + paste from a document. I'm going to get it figured out... I will. Until then, you get an outfit post to keep my stress at bay. Win/win, right?!