Today has been one of those days. One of those days where it seems like everything has gone wrong. "When it rains, it pours!" they say. Indeed. But instead of letting it get the best of me, I put on my big girl britches (or dress) and was productive anyway. Maybe not quite as productive as I had intended, but still, I got things done. Among those things were five new fascinator designs for the shoppe. I'm doing an overhaul of inventory with new patterns added to the existing collection, and bows, and new headbands, too. I just need to get all of my ducks in a row!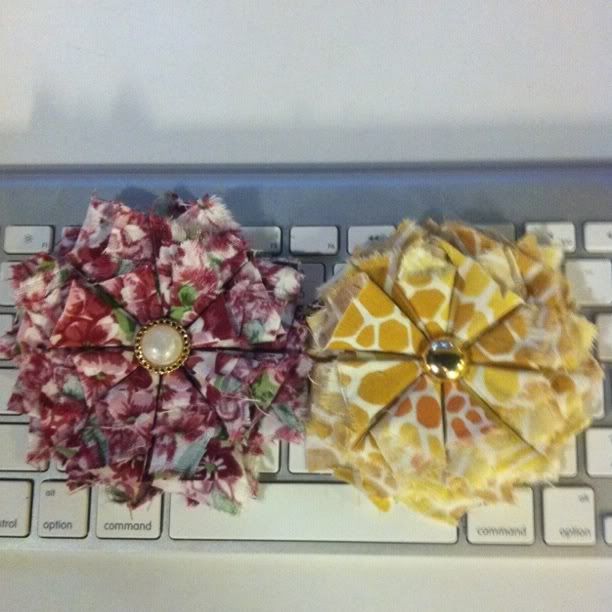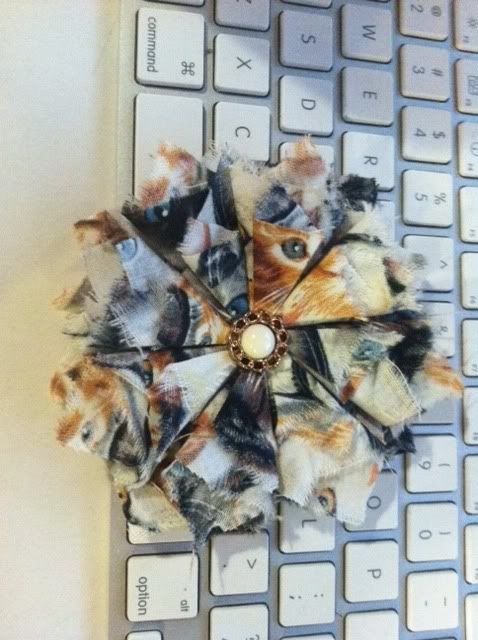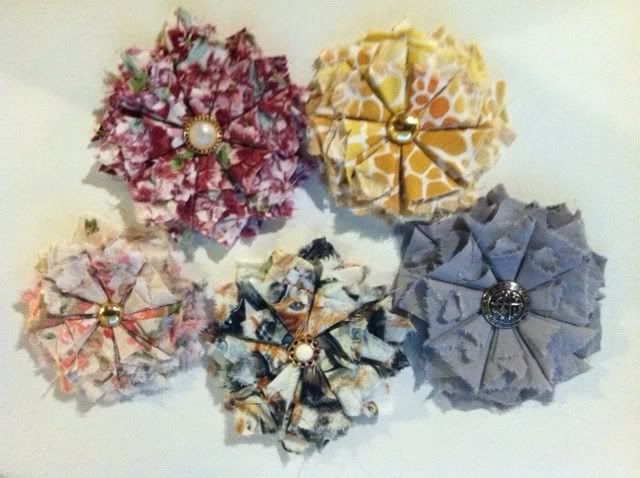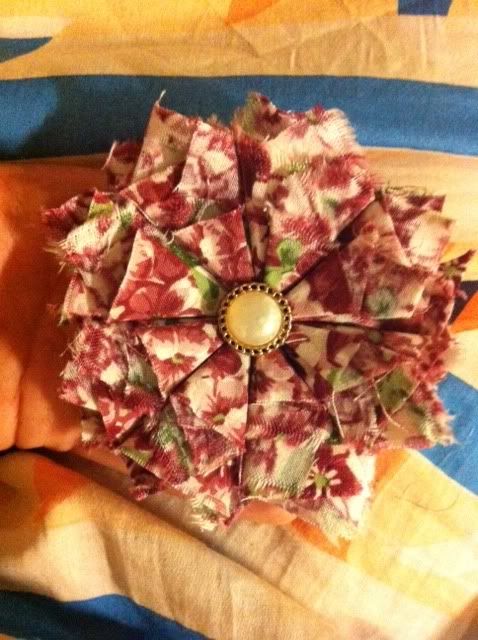 I attempted using my kitty cat fabric to make some fascinators but the print was too large. Still, they're kind of cool if you're into creepy eyeballs. Just sayin. I already cut enough for at least three of the cat ones so they'll go up in the shoppe soon in hopes that they'll sell. If they don't, well, I tried. Also going up is a new giraffe-style print, berry blossom (my favorite!), slate grey, and a floral bit. I'll also be working on bubblegum pink, bright teal, baby blue satin, two peachy colors, and a matte black. And even more than that. I'll be a busy bee! Hopefully you'll each find something you like!
Georgia is going back to the vet tomorrow to have her Cortisol tests run. Hopefully it'll come back with good news for her/us. It's hard to get back into the groove of things when you've been gone... Yow!
PS; I still have one large and one medium sponsor spot open for July! Email me at kaelahbee@gmail.com to snag it up! I'll even throw in a 10% discount!
PPS; Get 20% off current Hive+Honey inventory with the code: CLEAROUT