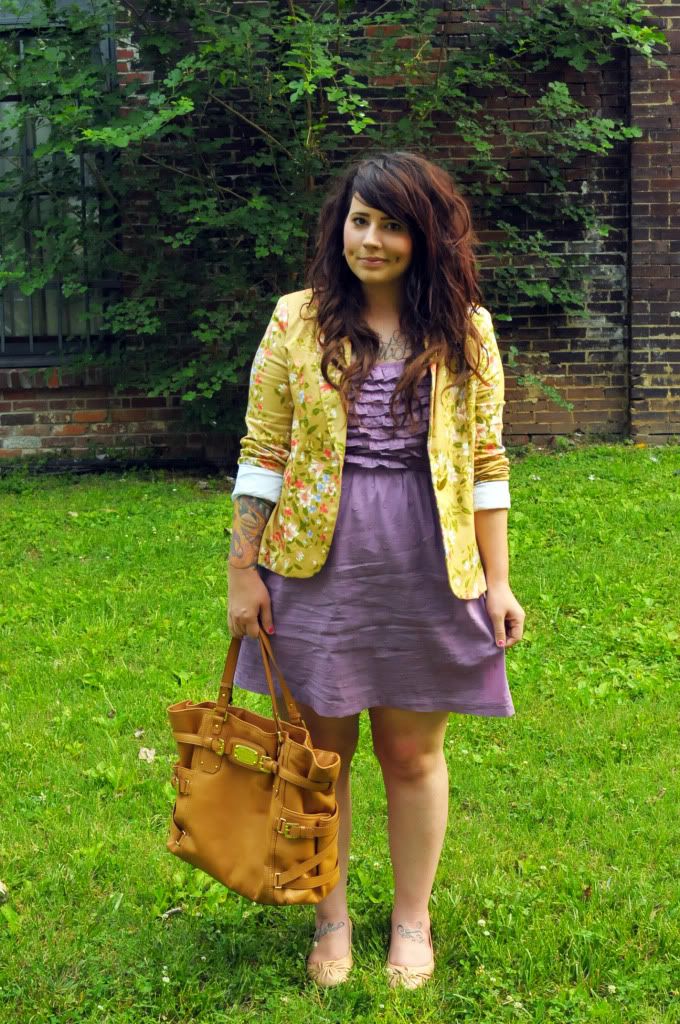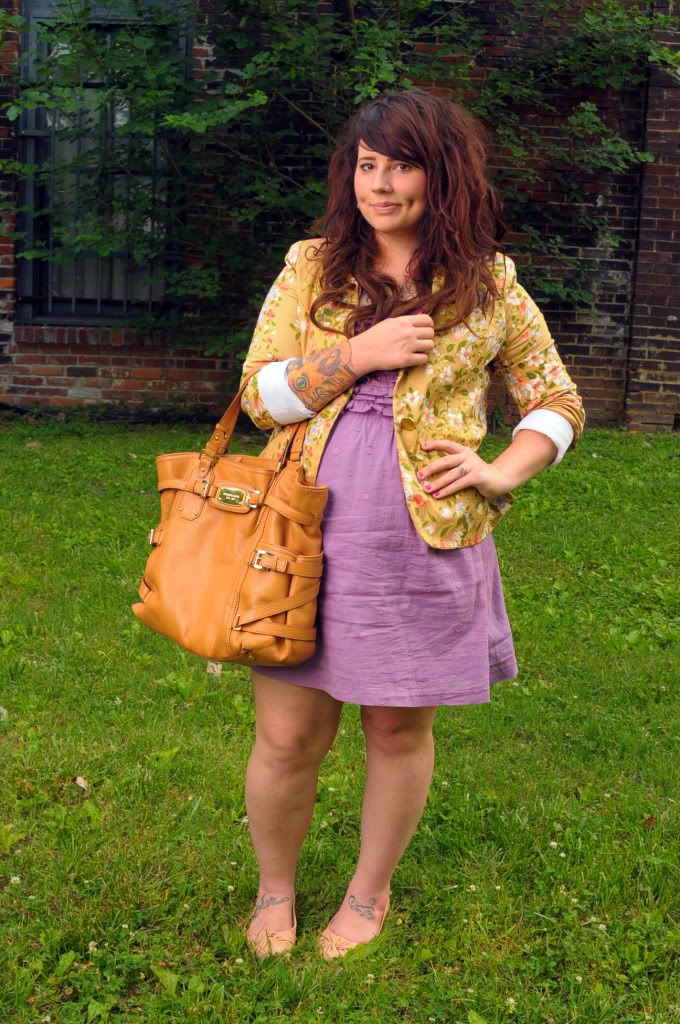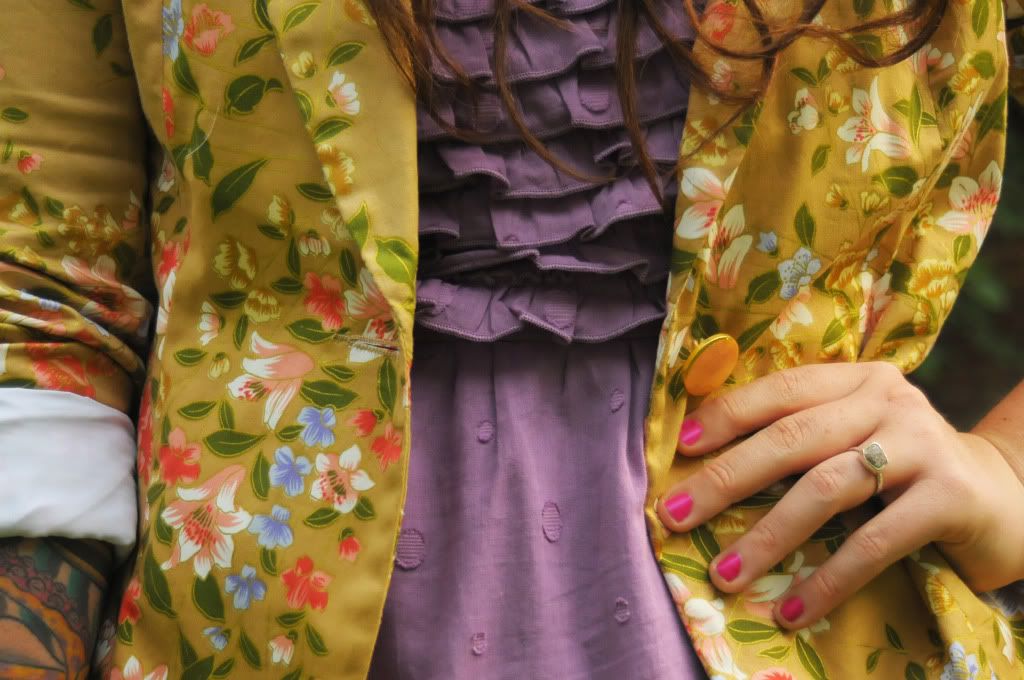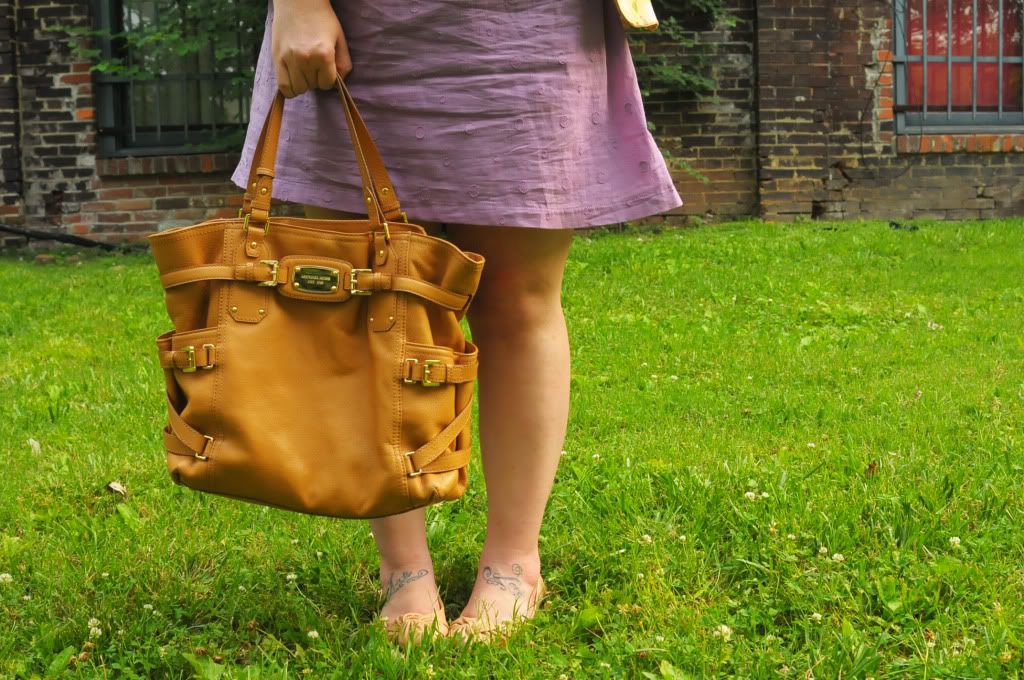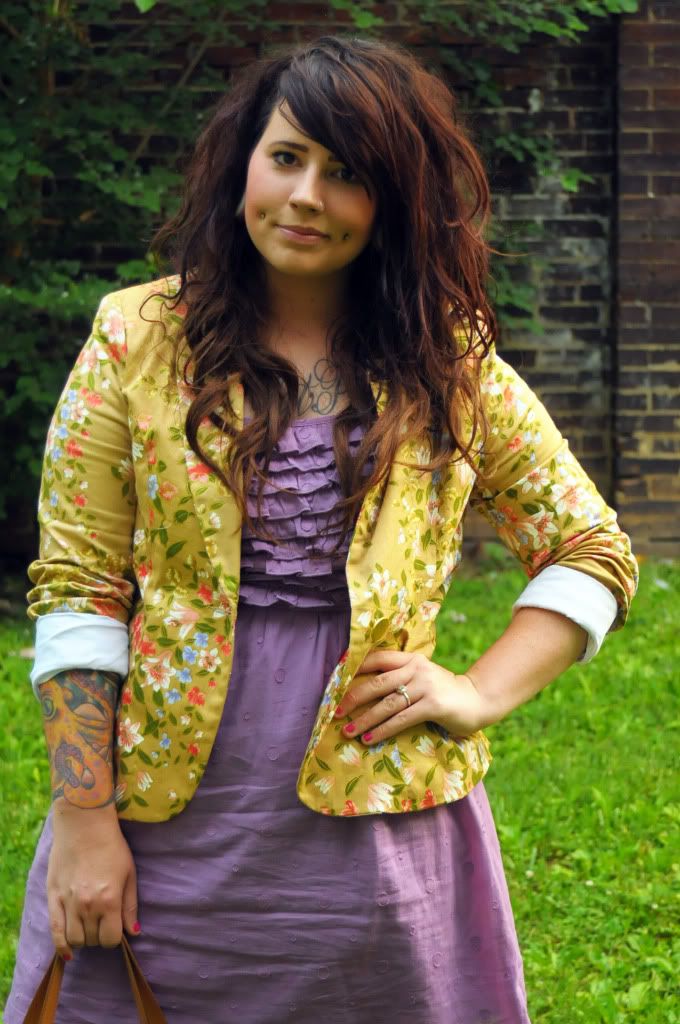 I broke out the trusty
Style Oasis blazer
from
ModCloth
yesterday! It'd been a while since I had worn it, and to be honest, I wasn't too stoked on
how I styled it up the first time
. I think I'm just not crazy for that white dress. Actually, it was that headband. It didn't even match, but I digress. I'm much more into this styling. I'm smitten with this sweet purple dress (another from Ross. So sue me!). The ruffles at the bust art just darling! It's the sister dress to
this yellow one here
!
Isn't this blazer just something else!? I am in love with it. It's lightweight enough to wear in the summer without totally dying. That's a must in Tennessee! It's hitting 100 degrees here now! It's not even so much that it's hot... but it's humid! It's sticky and gross and boy oh boy I can't wait to get to my parents' pool on Monday morning! We had plans to go down tomorrow but Mike is going to be an assistant photog at a wedding tomorrow. (Speaking of which, replies to those emails coming soon!)
Work last night was a total bust. It was so dead. It kind of terrifies me because I'm not in a position to lose that job. I've been there for five years now and the summers are just awful. I tend to get cut after about 3 hours (if that) and I spend an hour driving each way. Some nights it's bank, and some nights I don't even cover my gas down there. Yikes!
The
Little Chief Honeybee dress
is back in stock on ModCloth! I know several of you stylin' ladies snagged it up so if you missed out the first time,
click HERE
to grab your own! Let me know if you get it because I'm planning a style challenge here on the blog with it! I'd love to showcase you wearing it with your favorite accessories with a little shoutout and of course linking over to your blog!