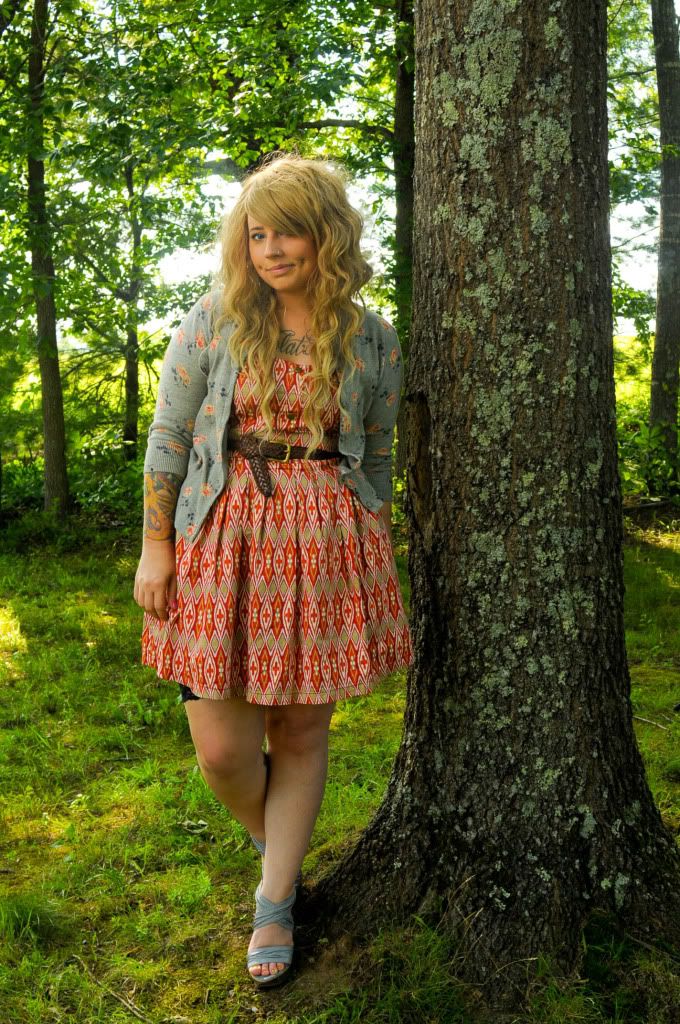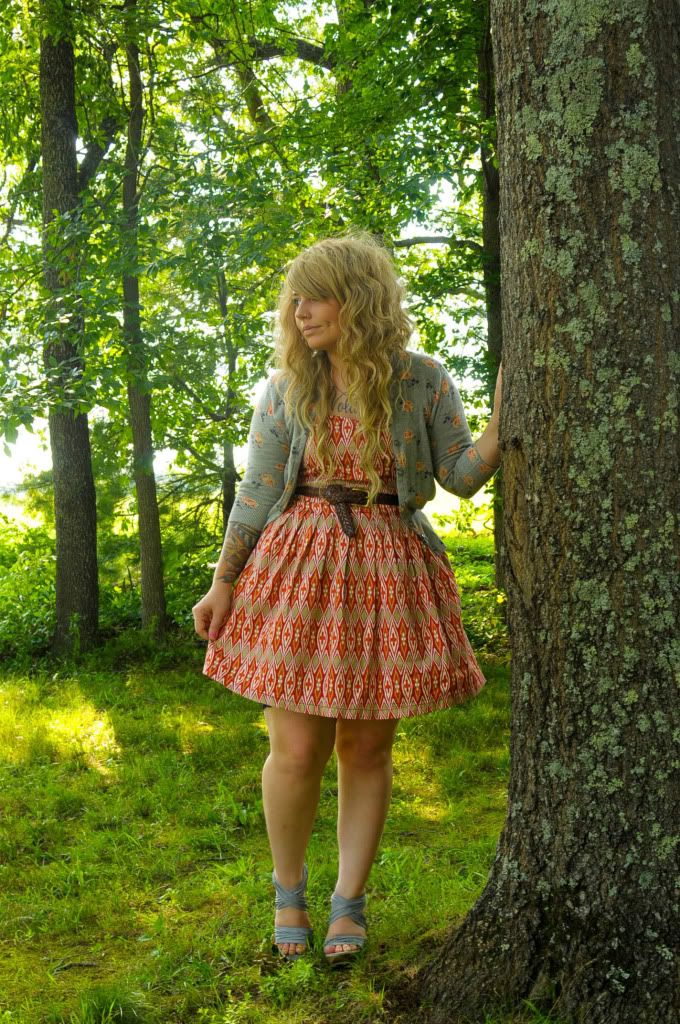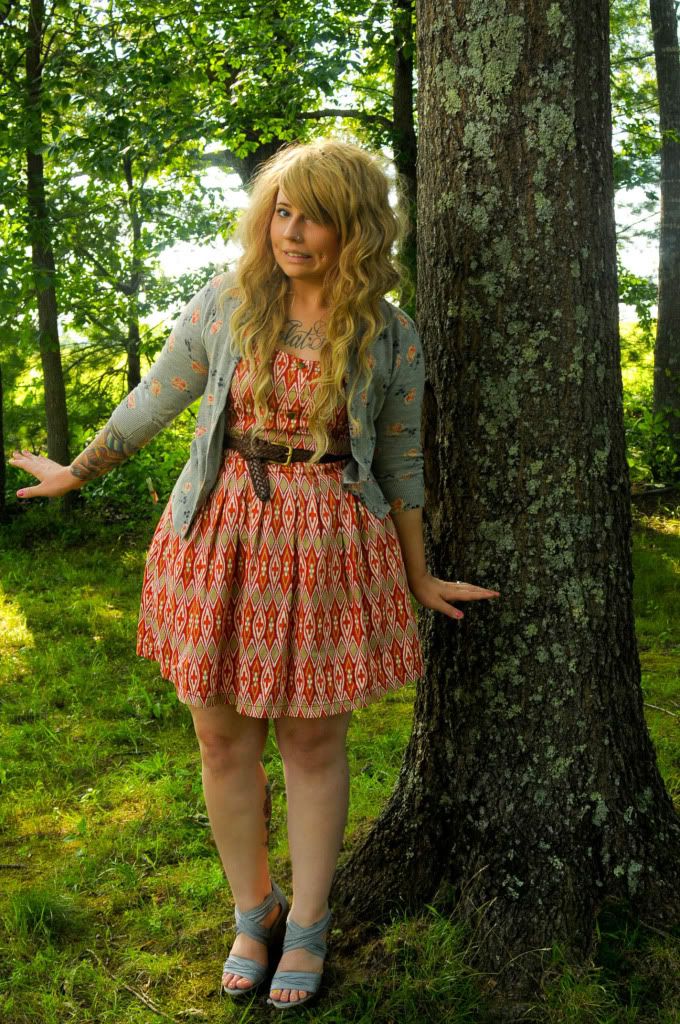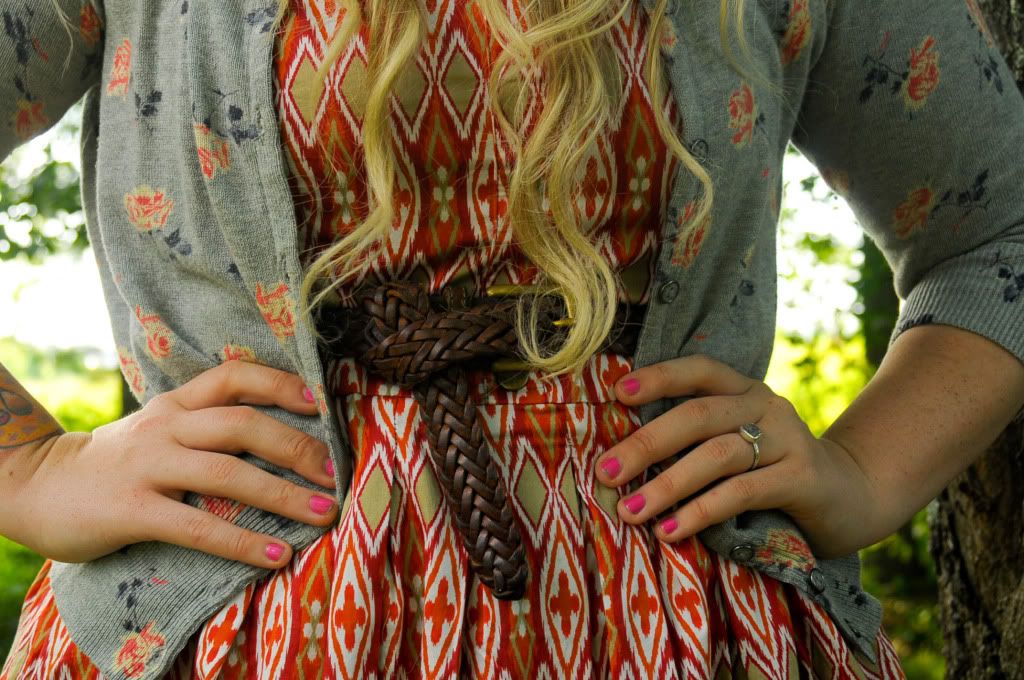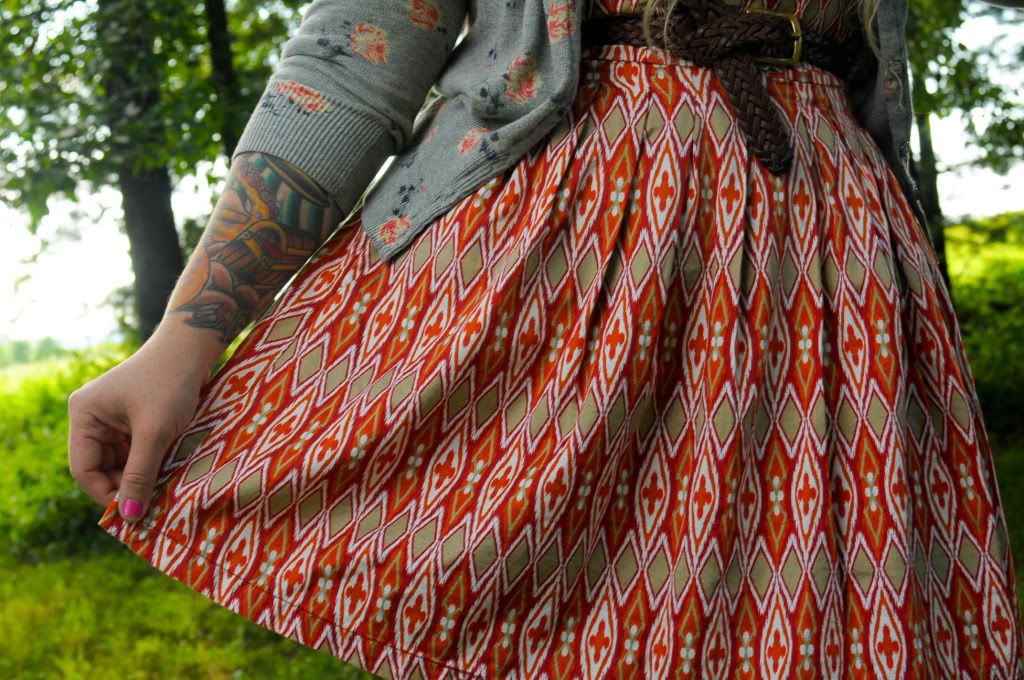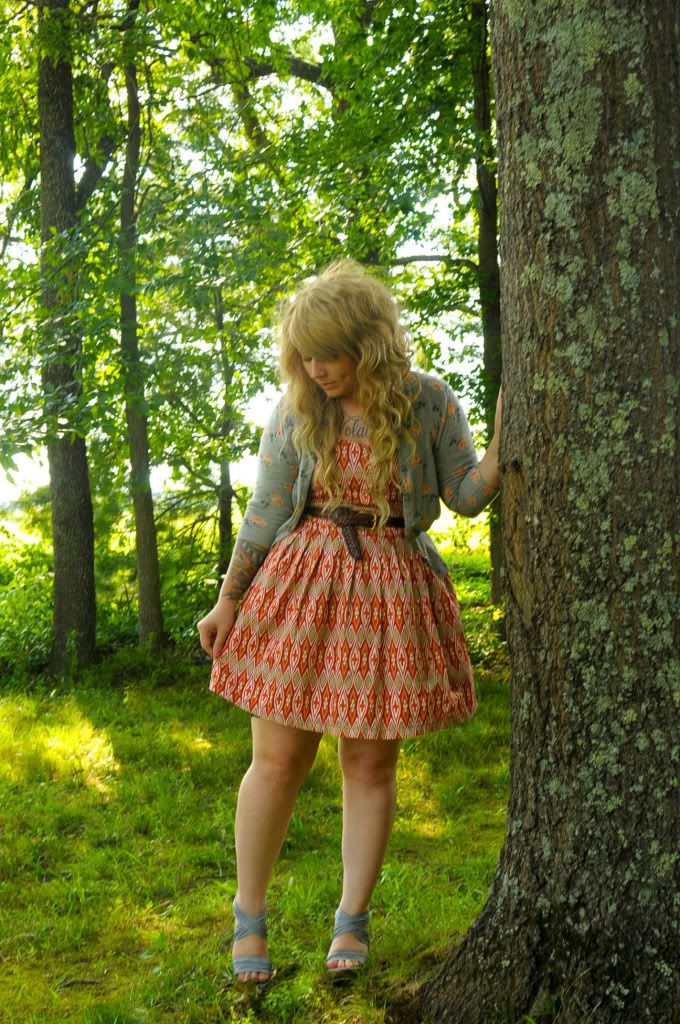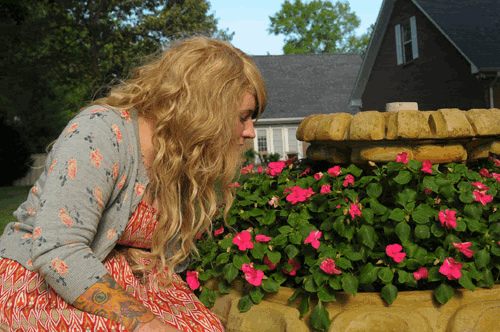 Mike and I have been relaxing in my hometown for a few days now. I scheduled up several posts just so we could take a little breather. Yesterday we headed down to Lawrenceburg to visit his family for Father's Day, and on our way we stopped at some of the most breathtaking areas for outfit photos. This one is actually in his parents' backyard though! I love the way the light captures a dreamy forest appeal.
This dress is such a fun print! It's a Tulle dress sent to me by one of my sponsors,
LeLapinDor
! Danielle is the mastermind behind the shop and she's such a sweet, sweet gal! I've loved having her here on LCH and this dress was such a treat! When I saw the print I knew I had to have it! I paired it with my new grey Roman wedges from
Blowfish
, too. I think the Romans are definitely my favorite Blowfish style. Don't get me wrong, I really love my Garrens, but something about the big straps on these is just lovely.
Yesterday was a lot of fun. Good food, good conversation, amazing photos. I can't wait to share the rest of them on the blog this week! My hometown is full of some of the most incredible photo locations. I may have hated living here for 18 years, but the scenery is breathtaking! Like I said all weekend, this week will be super busy for Mike and I so stay tuned! I'm launching the new Kaelah's Closet today! Hooray!
Thrifted belt
Forever 21 cardigan