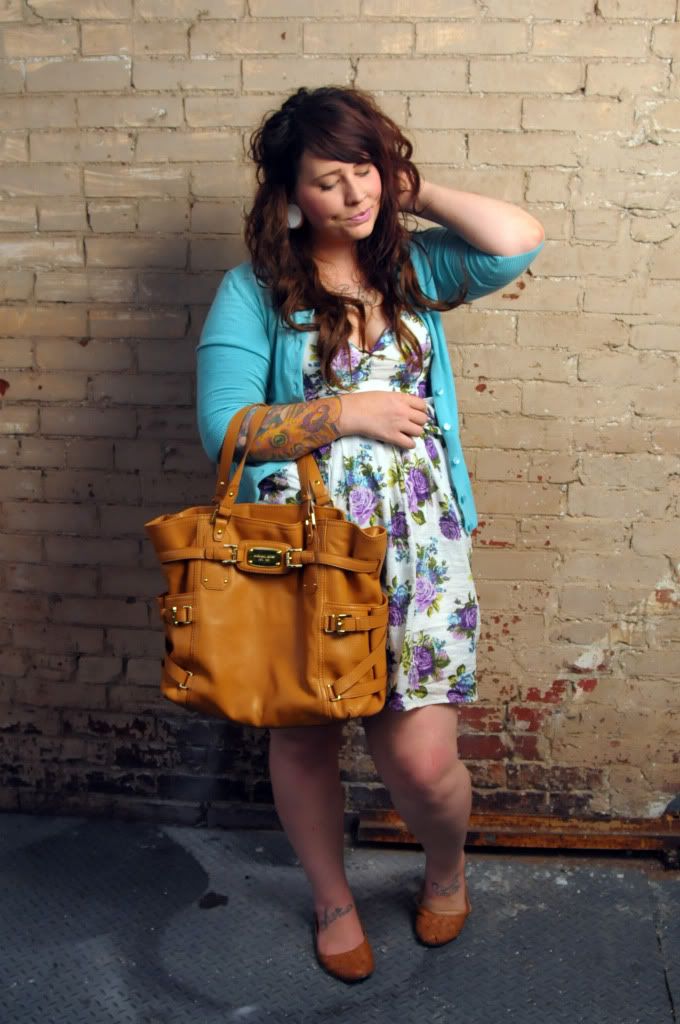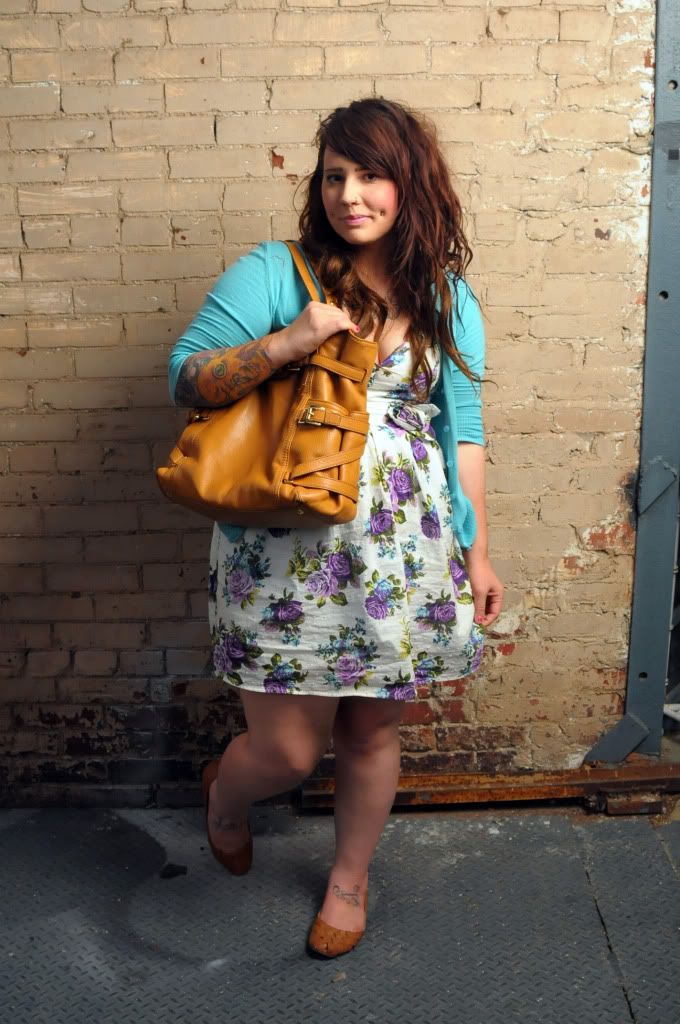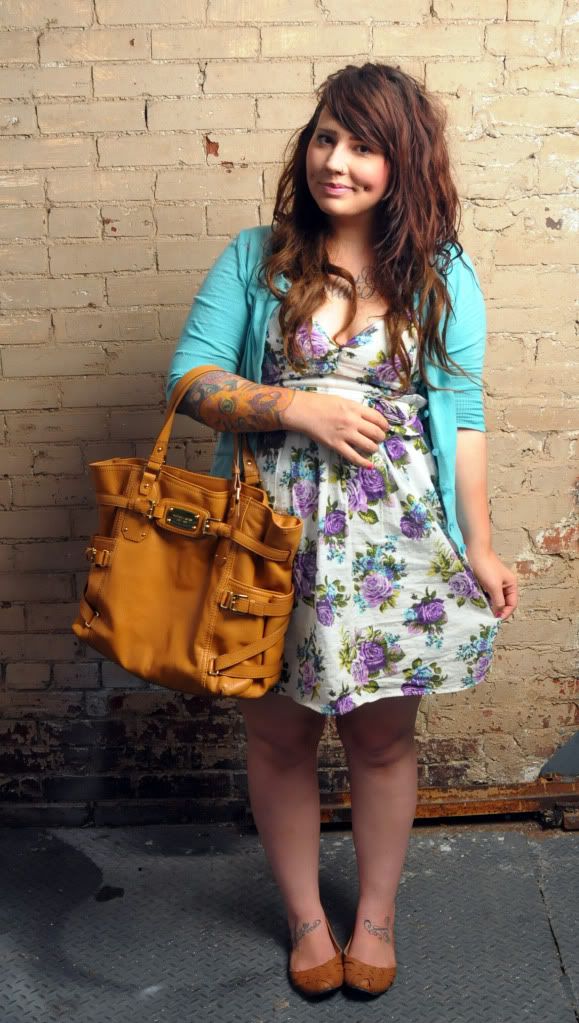 I'm kind of in a colorful state of dressing lately. I've never been one to wear bold/bright colors as they're normally just not my taste but this year has been full of color galore! I kind of like it! This bright turquoise cardi is from Target and this dress is one that I snagged at Ross a few weeks back. I love the print and while I normally steer as far away from halter tops as possible, this one is a really flattering 50's style halter with a (deep) sweetheart neckline. Don't be fooled by the frontal shot though! It's incredibly short in the back! Just right where it counts. I realized it after we made our rounds at some antique malls and I shrieked in horror and quickly tossed on my H&M bike shorts underneath before we headed to the puppy park. Also, I need to start reminding myself to not take pictures after the puppy park! I'm covered in mud and slobber, though I tried to conceal it here! (But those daily puppy park trips really do make it worth it!)
These photos were shot on the side porch of our building. I swear, I'm constantly amazed at how beautiful and industrious this building is. It's not fancy, so if you're waiting for fancy loft photos then I think you'll be a bit disappointed! But it's absolutely perfect for us! Both of our families, and all of our friends, can agree on that one! And for everyone who keeps asking when those are coming: Soon... well, soon-ish! We get absolutely no natural light so it's hard to photograph. We just bought the last bit of furniture for the bathroom (sounds like it's huge... it's not.) so it'll be ready in due time!
A huge huge huge THANK YOU to everyone who has bought something from the
Hive+Honey shoppe
so far! I'm overwhelmed at all the love you've shown me so far! I can't wait to show the other things up my sleeve!
Do you take your pups to the dog park? How about you Nashvillians? Ever go to Centennial? We should have a puppy play date!
City Triangles dress via Ross
Target cardigan
Charlotte Russe flats via Goodwill